Same-day deposit available if approved before 1:00 p.m. CT Monday – Friday†
CashNetUSA's Guide to Online Loans
If you need fast funding, you may be eligible for an offer from our partner brand, NetCredit.
Check Your Eligibility
By clicking "Check Your Eligibility," you will be redirected to NetCredit.com.
Head to our Rates & Terms page to learn more.
CashNetUSA's Guide to Online Loans
Same-Day Deposit Available
If approved before 1:00 p.m. CT Monday – Friday†
Instant Decision*
Receive an immediate decision

Growth of online loans.
Online loans have risen in popularity with consumers over the past decade. More sophisticated ways of determining risk allow online lenders to reduce the number of loan defaults. This has in-turn created opportunities for those lenders (such as CashNetUSA) to offer personal loans online to hardworking Americans who otherwise wouldn't qualify for credit.
Aside from being able to lend to a greater number of consumers, online loans provide other distinct advantages over traditional loans; the process of finding, applying for and receiving an online loan is much faster, easier and more streamlined.
Types of online loans.
There are a number of different loans available online, so it's important to determine which is best for your particular situation before deciding to apply. These three personal funding options are among the most common.
Payday Loan
Overview
A short-term loan that is usually paid back on the customer's next payday.
Amounts Available
Typically anywhere from $50 – $1,000.
Repayment Structure
Typically repaid upon the customer's next payday, but may range from roughly one week up to three months.
Installment Loan
Overview
A longer-term loan designed to be repaid over a set number of scheduled payments.
Amounts Available
Can range from hundreds up to tens of thousands of dollars.
Repayment Structure
Typically repaid over a period of five or more months.
Line of Credit
Overview
An open-ended revolving credit line with an available credit limit from which to draw funds.
Amounts Available
Amounts vary based on a customer's approved credit limit.
Repayment Structure
Funds are repaid with at least a minimum payment each month, and as the principal is repaid, the available credit increases.

Online lending websites.
You may be a bit overwhelmed by all of the websites available when you first begin your search for an online loan. While all of these sites seem to promise an end goal of helping you obtain the loan that is best for you, how they do so varies based on the type of business they are. That's why you should familiarize yourself with the different types of online lending websites and be aware that many are different from the actual lending companies that will issue and service your loan.
Lead Generator
A lead generator is a company that gathers information from a potential customer and then sells it to other companies. Lending companies sometimes partner with lead generators to obtain customer "leads," then advertise to those potential customers. Lead generators may be able to help customers find a lender that is right for them, but they do so by selling your information to lenders.
Affiliate Marketer
An affiliate marketer is a company that refers visitors to companies' websites and gets paid a commission if the customer takes a certain action (such as provide their information or apply for a loan).
Price Comparison Website
Consumers can use comparison websites to filter and compare products and services based on price, features, customer reviews and more. Sometimes these sites use an affiliate marketing model as their way of making money. Other times online lenders pay to be featured on the price comparison sites in order to get more visibility and traffic.
Direct Lender
Direct lenders typically facilitate all elements of a customer's transaction, including collecting applications, assessing credit, issuing the loan and servicing the loan.
Bank Partnership
Other consumer lending companies operate by partnering with a bank. In these situations, the bank-affiliated company markets to and gathers the customer's information — however they then refer the application to the bank partner for them to make the loan to the borrower. The partner bank typically holds the loan on its books for a few days, then sells it to the lending company — so the customer ends up making payments to the lending company that originally accepted their loan application.
Lead generators, affiliate marketers and price comparison sites may help you find the lender that is best for you, but you'll likely receive numerous solicitations and advertisements served to you along with their service. This can make borrowing through a direct online lender preferable for customers looking for a more streamlined experience.

Loans online for bad credit.
Online lenders often use alternative credit data and advanced analytics to make lending decisions, which helps them serve customers who may not qualify for more traditional forms of credit. This makes online lenders a popular destination for customers with less-than-perfect credit. CashNetUSA often falls into this category, and while we do not offer "bad credit loans," we often are able to issue loans to customers who have difficulty obtaining funds elsewhere.
The best course of action for any consumer with a less-than-perfect credit profile would be to improve their credit by any means possible before applying for additional credit. For tips on how to do that, check out the FDIC's 5 tips for rebounding for rebounding from a bad credit history, or our blog post Credit Score 101: Understanding it and How to Improve it.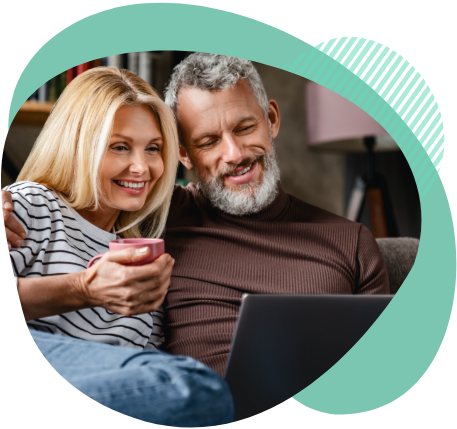 What does CashNetUSA offer?
CashNetUSA offers payday loans, installment loans and lines of credit for hardworking Americans. What we offer in each state varies, so visit our Rates & Terms page for more specific information.
CashNetUSA's application process is fast and easy. First, we start by performing an alternative credit check. With this alternative credit check, we use a variety of sources to look at areas of your financial history rather than just your credit score. Furthermore, we do not perform a hard inquiry on your credit report, so applying with us will not affect your traditional credit score.
Online loans (like all loans) are a serious financial responsibility and should only be used when completely necessary. But if you're in need of funds and have determined CashNetUSA to be a good fit, go ahead and apply today!

Learn more about online lending.
What is the best online loan?
The "best" online loan is the loan that is best for each individual person. Certain credit types are better for certain needs, and not everyone qualifies for the lowest rates. In searching for the "best" loan, you should start by identifying your need and then see what you qualify for.
Can I get an online loan today?
Possibly! Some online lenders, like CashNetUSA, are able to offer same-business-day funding. If you're in need of quick funds and apply with CashNetUSA and receive approval before 1:00 p.m. CT Monday through Friday, you can receive your money the same business day!†
Are loans online safe?
Applying for and receiving loans online is generally safe, but you should do your due diligence to check that the business is legitimate and secure. For tips related to online security, visit our Online Security Center or the Consumer Financial Protection Bureau's page for fraud prevention.
Can I get an online loan with no credit check?
The short answer is no. Some websites and lenders advertise "no credit check loans," but every legitimate lender will do some type of credit check. That said, it may not be a "hard" credit inquiry. CashNetUSA only performs "soft" inquiries that use alternative sources of information, so applying with us will not affect your credit score.
Where can I find loan places near me?
With CashNetUSA, you don't have to! The days of looking for nearby financial companies or searching for "loans near me" are over. Our process is entirely online, so if you live in a state we lend in, you can apply for the funds you need quickly and easily. All you need is your internet connection.
Does CashNetUSA have a mobile app?
We sure do. Thousands of CashNetUSA customers have discovered how easy our online loan app makes it to manage their loans and take care of their financial needs. Download the CashNetUSA app from the Apple App Store or Google Play to try it for yourself.
Does CashNetUSA offer loans over $5,000?
CashNetUSA does not offer loans over $5,000, but our partner brand NetCredit offers online loans of up to $10,000.