Online Loans in Utah
Line of credit limitsup to $1,700*
Head to our Rates & Terms page to learn more.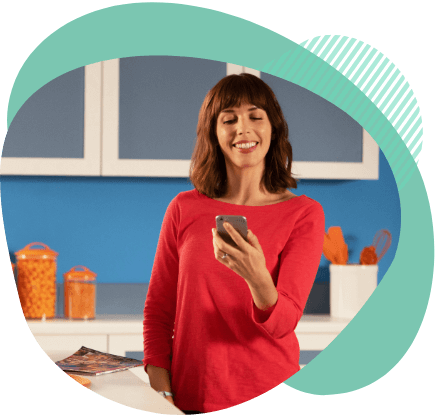 Same-Day Deposit Available
If approved before 1:30 p.m. CT Monday – Friday†
Instant Decision*
Receive an immediate decision

Get a line of credit in Utah from CashNetUSA.
When you need fast cash to cover emergency expenses, you might think of looking for an online payday loan. You might even think about applying for a cash advance with a brick-and-mortar lender. Those options may help you address short-term financial needs when you're in a pinch.
But what about the next time your bank account is short?
CashNetUSA offers personal lines of credit in the state of Utah that can help you meet your immediate funding needs — while also giving you access to available funds to tap in the future. Unlike a one-time short-term loan, a line of credit gives you ongoing access to a specific amount of credit — known as your credit limit. You can withdraw funds as needed, and as you repay, you replenish your available credit for future needs.
With a CashNetUSA line of credit, when you request a draw before 1:30 p.m. CT Monday - Friday, you'll get the money the same day, subject to your bank's processing times.†
How does a line of credit compare to a Utah payday loan?
Payday loans in Utah are also known as deferred deposit loans, cash advance loans, postdated check loans or check advance loans. While Utah state law does not mandate any maximum loan amount for these types of loans, they are meant to be a short-term financial solution. Therefore, amounts are generally for just a few hundred dollars.
Deferred deposit transactions such as payday loans are meant to be repaid on your next payday, or anywhere from 10 days to 10 weeks. After 10 weeks, financial institutions in Utah can't charge borrowers any more interest on a deferred deposit loan.
Lines of credit are a more flexible form of funding than short-term loans. You can borrow similar amounts of money, but you can pay either a minimum amount or the full balance each billing period. As you repay, your funds become available to use again.
While interest rates for both types of funding might be higher than more traditional personal loans, the average annual percentage rate for a Utah payday loan is much higher than CashNetUSA's line of credit.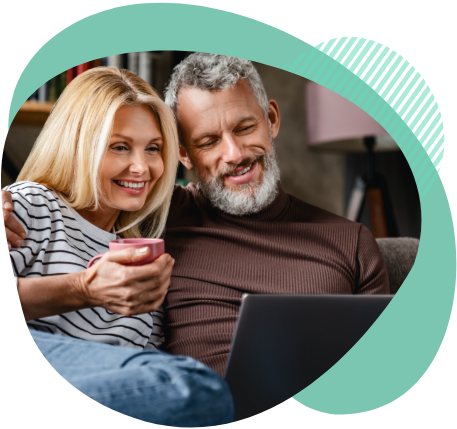 Utah Payday Loan vs. CashNetUSA's Line of Credit
Utah payday loan1
Funding amount
No maximum amount (typically $100 - $1,500)
APR
Average of 554%
Fee
Maximum of $20 if your check bounces or is returned
Repayment
Term loan repaid between 10 days and 10 weeks
CashNetUSA's line of credit2
Funding amount
$100 - $3,000 (most customers receive about $1,700)
APR
299%
Fee
15% transaction fee for each draw
Repayment
Revolving credit with billing periods that may be bi-weekly, semi-monthly or monthly depending on borrower's pay schedule
1Based on information from UDFI and Pew Charitable Trusts. Actual terms may vary based on applicant's qualifications. Actual terms may vary based on applicant's qualifications.
How do I apply for a line of credit with CashNetUSA?
Apply online in minutes.

Receive an instant decision.* If more information is required, you may need to send in additional documents like paystubs or other proof of income.

If approved, receive a credit limit and draw money from your line of credit. You can draw as many times as you want, whenever you want, up to your available credit limit (minimum $50 draw).

Request a draw before 1:30 p.m. CT Monday – Friday, and you will generally receive funds that same business day.

Repay gradually over time or in full. Every billing cycle, you will have a minimum payment. You can pay more with no penalty in order to repay more quickly.

Increase your available credit as you repay, freeing up funds to draw, up to your credit limit.

Draw from your available credit whenever you need funds.

Requirements to apply for a line of credit with CashNetUSA.
You must meet the following requirements in order to be eligible for a line of credit from CashNetUSA.
18 or older

Verifiable, steady source of income
Active checking account
U.S. citizen or permanent resident

Learn more about online loans in Utah.
A variety of personal loan products are available in Utah. They include:
Deferred deposit loans. In Utah, cash loans such as payday loans are available as deferred deposit loans. A deferred deposit loan is when a person writes a check to a check-cashing business in exchange for upfront money. The amount of money issued to the borrower is the amount the check is written for — minus any additional fees charged for the transaction. The business then agrees to wait until a specific due date (usually the borrower's next payday) before cashing the check.
Installment loans. Utah installment loans are personal loans that offer larger amounts than payday loans and more time to pay them back. While payday loans are repaid generally as soon as possible, the loan term for an installment loan is usually several months. Installment loans in Utah can be found both at brick-and-mortar stores and online.
Line of credit. A line of credit is a form of revolving credit (similar to a credit card), which means that the borrowing term is open-ended. After someone applies for a line of credit, the lender will do underwriting to determine if the applicant should be approved. If so, they'll also establish what the credit limit will be. A credit limit is the maximum amount the borrower can use. From that amount, they can draw funds and have them deposited into their bank account (generally the next business day or sooner). As the funds are repaid, the amount the borrower has available to use is replenished. So they can access more money without having to reapply.
Title loans. Title loans are a form of secured funding in which the title for a vehicle is used as collateral for the loan. In Utah, a title loan applies to not only a motor vehicle, but also a mobile home or motorboat. Title loans are for similar amounts of money as payday loans and repaid in a similar fashion. The main difference is that because the loan is secured by the vehicle title, interest rates are generally a bit lower. The downside is that should the borrower be unable to repay the loan, the loan provider can take possession of the vehicle.
Home equity financing. Home equity financing is a type of personal funding that uses the equity in a home as collateral. It can be offered either as a home equity loan or a home equity line of credit (HELOC). Home equity loans are similar to installment loans, whereas HELOCs are like personal lines of credit. They are just a bit easier to qualify for and come with better rates for people who have established a decent amount of equity in their home.
The laws regarding payday loans in Utah include:
The loan cannot be rolled over or extended beyond 10 weeks.
There is no limit to the amount of interest a lender can charge.
There is no limit to the amount of loans a borrower can have at one time.
Borrowers may request an interest-free Extended Payment Plan once every 12 months, or any time they have paid 10 weeks of interest on a payday loan. The plan must be a minimum of four payments over no less than 60 days.
Lenders may not take criminal action against borrowers.
If a check bounces or is returned, lenders can charge a maximum of $20.
Borrowers can make partial payments of $5 at no additional charge at any point in the repayment period.
To make sure you fully understand how a loan works, always read your loan agreement and all disclosures before you accept any credit offers.
Payday loans in Salt Lake City can be found in-store and online. CashNetUSA is an online lender that does not offer payday loans, but our personal lines of credit can be used to cover many of the same financial shortfalls. If you're a resident of Utah with an active checking account, verifiable source of steady income and are at least 18 years old, you're eligible to apply.
Payday loans in Ogden, Utah can be found at a number of brick-and-mortar lenders. A few of them include:
Check City
1207 Washington Blvd.
Ogden, UT 84404
LendNation
1145 S Washington Blvd. Suite #2
Ogden, UT 84404
USA Cash Services
3598 S Washington Blvd.
Ogden, UT 84403
If you ever have questions or concerns about your loan — or complaints about a state-licensed lender in Utah — you can contact the Utah Department of Financial Institutions.
Address: 324 South State St., Suite 201, Salt Lake City, UT 84111
Phone: 801.538.8830
Fax: 801.538.8894
Email: dfi@utah.gov
URL: https://dfi.utah.gov/