Online Loans for Fast Emergency Funding
If you need fast funding, you may be eligible for an offer from our partner brand, NetCredit.
Check Your Eligibility
By clicking "Check Your Eligibility," you will be redirected to NetCredit.com.
Head to our Rates & Terms page to learn more.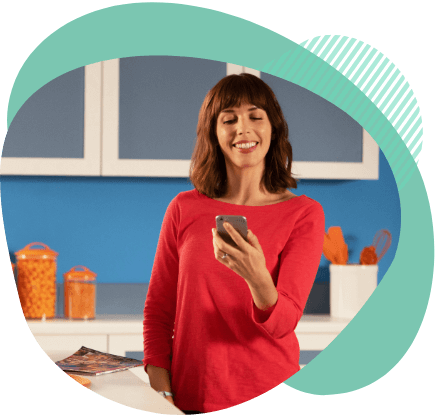 Same-Day Deposit Available
If approved before 1:00 p.m. CT Monday – Friday†
Instant Decision*
Receive an immediate decision

We help people get personal loans online.
Online loans have become much more common over the past decade. Advanced ways of making approval decisions allow online lenders to more accurately determine which applicants are able to repay. As a result, online lenders can often offer personal loans online to people who otherwise wouldn't qualify for credit from more traditional sources.
With CashNetUSA, the application process is fast and easy. We start by performing an alternative credit check. This uses a variety of sources to look at areas of your financial history rather than just your credit score. We also do not perform a hard inquiry on your credit report, so applying with us will not affect your credit score.
What are the advantages of online loans?
Online loans provide advantages over traditional loans. They make the process of finding, applying for and receiving money much faster, easier and more streamlined. With CashNetUSA, you can apply 24/7 and receive an immediate decision.* If you're approved before 1:00 p.m. CT Monday – Friday, you can get an online loan as soon as the same business day!†
Additionally, advancements in technology have made getting a loan online safer than ever. It's still recommended to do your due diligence before applying for an online loan. For tips related to online security, you can visit our Online Security Center or the Consumer Financial Protection Bureau's page for fraud prevention.
If approved, managing your account and payments is simple. You can access your account online or with the CashNetUSA mobile app. Download the app from the Google Play to try it for yourself.
Compare the online funding types CashNetUSA offers.
There are different online loan options available, so it's important to learn which is best for your situation before applying. These three personal funding options offered by CashNetUSA are among the most common.
Overview
A short-term loan usually paid back on the customer's next payday.
Amounts Available
Loan amounts typically range from $50 – $1,000.
Repayment Structure
Funds are typically repaid upon the customer's next payday, but may range from one week to three months.
Overview
A longer-term loan repaid over a set number of scheduled payments.
Amounts Available
Loan amounts can range from hundreds up to tens of thousands of dollars.
Repayment Structure
Funds are typically repaid with monthly payments over a period of five or more months.
Overview
Open-ended credit with an available credit limit from which to draw funds.
Amounts Available
Amounts vary based on a customer's approved credit limit.
Repayment Structure
Funds are repaid with at least a minimum payment each month. As the principal is repaid, the available credit increases.
Personal online loans are personal by nature and can be used for your individual needs. Know which type of online funding option is right for you? Check our Rates & Terms page to see what's available in your state. If the product is available to you, go ahead and apply today!
Does CashNetUSA offer online loans for bad credit?
Online lenders often use alternative credit data and advanced analytics to make lending decisions. This helps them serve customers who may not qualify for more traditional forms of credit. CashNetUSA falls into this category. While we do not offer "bad credit loans," we often are able to issue loans to people who have trouble obtaining funds elsewhere. You can learn more on our No Credit Check, Bad Credit and Guaranteed Loans page.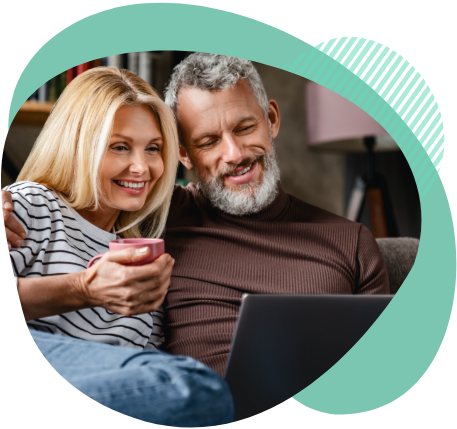 Online lending websites have different models.
You may come across many types of lending websites when you search for an online loan. While they are all designed to help you find a loan, how they do so may vary. Many are different from the actual lending companies that will issue and service your loan.
Lead Generator
A lead generator is a company that gathers information from a potential customer and then sells it to other companies. Lending companies partner with lead generators to obtain customer "leads," then advertise to those potential customers. Lead generators may be able to help customers find a lender that is right for them, but they do so by selling customer information to lenders.
Affiliate Marketer
An affiliate marketer is a company that refers visitors to companies' websites and gets paid a commission if the customer takes a certain action (such as provide their information or apply for a loan).
Price Comparison Website
People can use comparison websites to filter and compare products and services based on price, features, customer reviews and more. Sometimes these sites use an affiliate marketing model as their way of making money. Other times online lenders pay to be featured on the comparison sites in order to get more visibility and traffic.
Direct Lender
Direct lenders typically facilitate all aspects of a customer's transaction. This includes collecting applications, assessing credit, issuing the loan and servicing the loan. CashNetUSA is a direct lender in each of the states we operate in, with the exception of Texas.
Bank Partnership
Other lending companies partner with banks. In these situations, the bank-affiliated company markets to and gathers the customer's information. They then refer the application to the bank partner to make the loan to the borrower. The partner bank typically holds the loan on its books for a few days, then sells it to the lending company. So the customer ends up making payments to the lending company that first accepted their loan application.
Lead generators, affiliate marketers and price comparison sites may help you find the lender that is best for you, but you'll likely receive spam and advertisements along with their service. This can make borrowing through a direct online lender better for customers looking for a simple experience.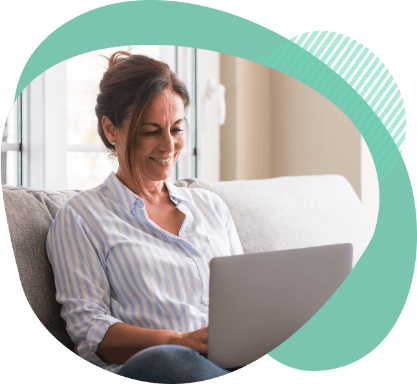 How do online loans and lines of credit compare to credit cards?
Credit cards and lines of credit are both forms of revolving credit, but they have some key differences in the way they work. With an online line of credit such as the one from CashNetUSA, the funds you draw are deposited into your bank account and paid back with a fixed interest rate. Credit cards, on the other hand, are used directly as the payment method for purchases and commonly have variable APRs.
Online loans, such as installment loans, are term loans repaid over a specific period of time, while credit cards and lines of credit are usually repaid on an open-ended basis.
Where can I find loan places near me?
With CashNetUSA, you don't have to! The days of looking for nearby financial companies or searching for "loans near me" are over. We offer online loans or other credit products in a wide range of U.S. states, so if you live in a state where we operate you can apply for the funds you need quickly and easily.
Currently, CashNetUSA offers online loans and lines of credit in the following states: Alabama, Alaska, California, Delaware, Florida, Idaho, Kansas, Louisiana, Maine, Michigan, Minnesota, Mississippi, Missouri, Nevada, New Mexico, North Dakota, Ohio, Oklahoma, Oregon, Rhode Island, South Carolina, Tennessee, Texas, Utah, Wisconsin and Wyoming.
Learn more about online loans.
What online loan site is the best?
The "best" online loan site is the one that is best for the individual person. Some lenders are better for people with certain credit profiles, and not everyone qualifies for the lowest rates. When searching for the best loan website, you should start by identifying your need and then see what you qualify for.
What are the easiest loans to get?
Personal online loans come in different shapes, sizes and names. Typically, the more expensive the loan, the easier it is to qualify for.
Does CashNetUSA offer loans over $5,000?
CashNetUSA does not offer loans over $5,000, but the online loans offered by our partner brand NetCredit can be up to $10,000.
What kind of fees does CashNetUSA charge?
CashNetUSA charges loan fees, which might include origination fees or administrative fees, for its payday and installment loans. For lines of credit, customers are charged transaction fees. Fees such as non-sufficient funds fees or late fees may apply if customers do not make their payments as scheduled. For a full breakdown of fees, visit your state's Rates & Terms page.