Online Loans in Kansas
CashNetUSA offers lines of creditup to $1,900*
Head to our Rates & Terms page to learn more.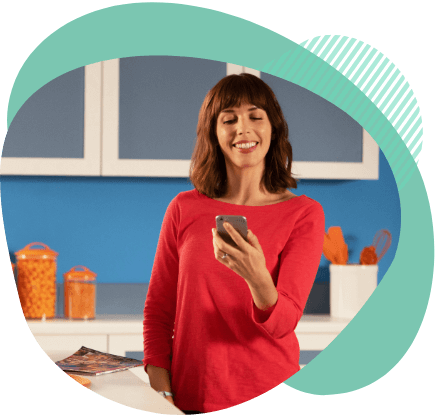 Same-Day Deposit Available
If approved before 1:30 p.m. CT Monday – Friday†
Instant Decision*
Receive an immediate decision

CashNetUSA has your back with online lines of credit in Kansas.
Unexpected expenses can stop you in your tracks — maybe it's an unexpected bill, maybe your car broke down or maybe you just need some help covering expenses this month. Financial emergencies can be a big source of stress, and when you need funds, you likely want them fast.
A line of credit from CashNetUSA may be able to help.
You can apply for, receive and repay funds from a CashNetUSA line of credit all online. This means you don't have to visit a brick-and-mortar store. There's no lengthy application process and you could have funds in your bank account as soon as the same business day!†
Plus, a line of credit is a form of revolving credit. You can borrow funds up to your credit limit and as you repay those funds become available to borrow again. That means the next time you need funds, you can simply draw again without having to reapply.
Kansas Payday Loan vs. CashNetUSA's Line of Credit
Kansas payday loan1
Funding amount
Up to $500
APR
Average of 391%
Repayment
Min: 7 days, Max: 30 days
Additional funding
Reapply to borrow more
CashNetUSA's line of credit*
Funding amount
Up to $1,900*
APR
229% - 299%
Fee
Option to make minimum payments over time or repay in full
Additional funding
Draw from available credit without reapplying
1Based on information from Pew Charitable Trusts. Actual terms may vary based on applicant's qualifications.
Why should Kansas residents consider an online line of credit instead of a payday loan?
In the state of Kansas, payday loans can be a financial solution for borrowers looking to find easy access to fast cash. However, payday loans often come with high interest rates or finance charges. Plus, they need to be repaid in full within a short period of time — usually a borrower's next payday. This can make it difficult for borrowers to repay the loan, which can lead to more charges like late payment fees.
An online line of credit can provide Kansas borrowers with higher loan amounts than a payday loan and they offer more flexible repayment terms.
If you're approved, you'll be given a credit limit that you can draw funds from. You can borrow the full credit limit or just draw a portion — you'll only pay interest and fees on what you borrow. As you repay, the funds will become available to borrow again.
Lines of credit can still come with high interest rates, but borrowers can spread repayment over time. This can make it easier to fit repayment into your budget.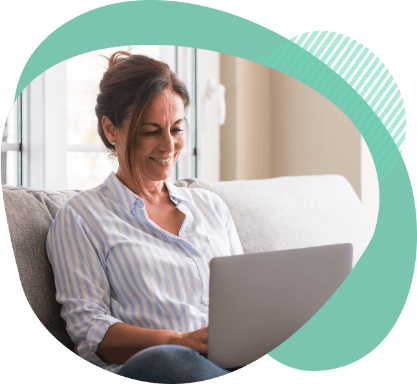 Eligibility requirements to apply for a line of credit with CashNetUSA in Kansas.*
18 or older

Verifiable, steady source of income
Active checking account
U.S. citizen or permanent resident
How do I apply for a line of credit with CashNetUSA?
Apply online in just a few minutes. Our loan application process is simple and fast.

Receive an instant decision.* You may need to send in additional documents like paystubs or other proof of income.

If approved, receive a credit limit and draw money from your line of credit. There's a minimum draw of $50. You can draw as many times as you want, whenever you want, up to your available credit limit.

Request a draw before 1:30 p.m. CT Monday – Friday, and you will generally receive funds that same business day.†

Repay gradually over time or in full. Pay the minimum payment every payment cycle, or pay more with no penalty and repay faster.

Increase your available credit as you repay, you'll free up funds to draw again, up to your credit limit.

Draw from your available credit whenever you need funds.

Here's how CashNetUSA has helped other Kansans.
See why Becky knew she could count on CashNetUSA to help her through life's surprises.
With CashNet[USA], I've had reasons to speak with customer service to change out a due date or something and I've always had good experiences…they've always worked with me great, which is really nice.
Why Becky chose CashNetUSA.
Helpful customer service
Online account access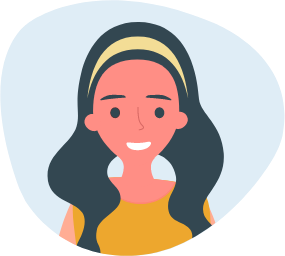 Learn more about online loans in Kansas.
Lines of credit. A line of credit differs from a typical loan. It's a form of revolving credit (a credit card is also a form of revolving credit) that gives borrowers ongoing access to cash. You can request a cash advance up to your credit limit and repay it over time. As you repay what you've borrowed, it becomes available to draw again.
Installment loans. An installment loan is a popular type of personal loan that you can find online. These types of loans provide borrowers with an up-front lump sum of cash that they can repay gradually over time. When you envision a typical loan, you're probably thinking of a type of installment loan.
Title loans. A title loan is a short-term loan that uses your car as collateral. When you have collateral backing a loan it's known as a secured loan. The lender will provide you a lump sum of cash that will typically need to be repaid in full. These loans can be risky since if you fail to repay, the lender can take your car and sell it to recoup their losses.
Online payday loans. You can find payday loans online in Kansas. These work similarly to a payday loan that you can find in stores and are subject to the Kansas state laws.
Both in-store and online payday loans can provide up to $500. When you go to a brick-and-mortar store to get a payday loan, the lender may ask for a postdated check when you sign the loan agreement. When the due date rolls around they will then cash that check. With an online payday loan, you complete an online application. It's more likely that the loan provider will deposit the money straight into your bank account via an ACH transfer, which is also how you will repay the loan.
It will depend on the type of loan you apply for, how much you can qualify for and the lender's policies. Depending on your financial needs, you may want to do some research in order to determine what loan is right for you.
Payday loans are capped at $500. With a line of credit from CashNetUSA new customers can receive up to $1,900.* Other types of loans from more traditional lenders like banks and credit unions may be able to provide more money, but they may also have stricter eligibility requirements.
Online lenders may or may not run a hard credit check with the credit bureaus to determine approval. It is possible to find online loans that don't run traditional credit checks. Keep in mind that no credit check loans often come with higher interest rates and less favorable loan terms, but if you have bad credit these types of online loans can feel like a lifeline in an emergency.
CashNetUSA doesn't check your FICO Score or VantageScore when you apply. Instead, we run an alternative credit check that allows us to look at your financial situation as a whole. We can't extend credit to everyone but by looking at the big picture we can sometimes help those with less-than-perfect credit.*
Whether you're in Kansas City, Topeka or Wichita, you can find local assistance. A quick online search or a visit to your local community center can help you find financial empowerment classes, emergency assistance, debt relief programs and more.
Child Care Subsidy Program. The Child Care Subsidy Program or Child Care Assistance helps families cover the costs of child care in Kansas.
Successful Families Program. The Successful Families Program or TANF helps low-income families in Kansas with support and employment services. This support can include cash assistance.
Kansas Food Assistance. FreeFood.org can help you find food pantries and food banks in your area of Kansas.
Kansas Energy Assistance. If you need help covering your energy bills, the Kansas Department for Children and Families may be able to help with the Low Income Energy Assistance Program (LIEAP).
Consumer Credit Counseling Service, Inc. CCCS is a non-profit organization that's been assisting Kansas families since 1985. They can help families regain financial stability and learn new tools to help them become financially successful.
The Office of the State Bank Commissioner
700 SW Jackson St, Suite 300
Topeka, KS 66603
Phone: 785.380.3939