Payday Loans in Wichita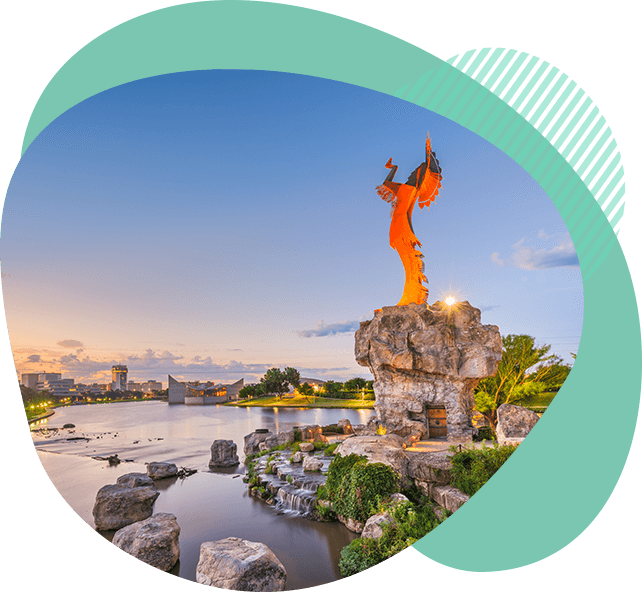 Consider a line of credit instead.
CashNetUSA offers lines of creditup to $1,900*
Head to our Rates & Terms page to learn more.
Same-Day Deposit Available
If approved before 1:30 p.m. CT Monday – Friday†
Instant Decision*
Receive an immediate decision

Exploring payday loans in Wichita, KS.
For residents of Wichita, Kansas, payday loans can help cover urgent cash needs. These short-term loans can provide up to $500 under Kansas state law and will need to be repaid in full in as little as 7 days, with some payday loans allowing up to 30 days.
In the state of Kansas, a lender can only provide two of these cash advance loans to a borrower at a time, and can't provide more than three loans to a borrower in a 30 day period.
Payday loans are an expensive form of borrowing. They typically have high interest rates and a short term which can make it difficult for borrowers to repay the loan. This can lead to late fees or other charges that increase the cost of borrowing.
CashNetUSA does not offer payday loans. Instead, we offer a line of credit in Wichita and throughout Kansas.
Wichita residents have other options to help with their financial needs.
There are alternatives to payday loans available in Kansas, such as a line of credit from CashNetUSA. A line of credit differs from a typical loan. It's a form of revolving credit that allows borrowers to tap into funds as they need them. With a line of credit, you can request a draw and have the funds deposited into your bank account. When you repay the loan, the funds become available to borrow again.
A line of credit allows for more flexible borrowing than a payday loan. You can draw the amount you need and leave what you don't. As long as you haven't hit your credit limit, you'll have funds available to help you navigate financial difficulties without reapplying to borrow more. With a line of credit, you also don't need to repay the full amount in one payment. You can repay gradually in smaller amounts.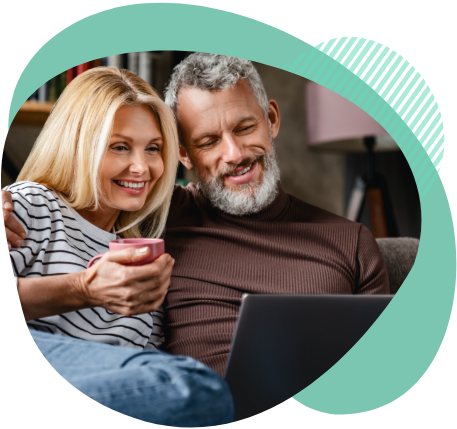 Wichita Payday Loan vs. CashNetUSA's Line of Credit
Wichita payday loan1
Funding amount
Up to $500
APR
Average of 391%
Repayment
Min: 7 days, Max: 30 Days
Additional funding
Reapply to borrow more
CashNetUSA's line of credit*
Funding amount
Up to $1,900*
APR
229% - 299%
Repayment
Option to make minimum payments over time or repay in full
Additional funding
Draw from available credit without reapplying
1Based on information from Pew Charitable Trusts. Actual terms may vary based on applicant's qualifications.
Want to apply for a line of credit with CashNetUSA?
Skip the visit to your local store. We've got a simple online loan application process you can complete in just a few minutes. If approved, you could get your funds as soon as the same business day!†
What are the risks of taking out a payday loan?
Payday loans are considered an expensive form of borrowing because they often come with high finance charges or interest rates attached. This, along with very short loan terms, can make it difficult for borrowers to make the repayment in full. This can lead to late fees and other charges that can increase the cost of borrowing.
Before taking on any high-interest loan, borrowers should consider all their options.
CashNetUSA offers fast, reliable credit and more.
Our mission is to provide hardworking people with access to credit. We're a leading provider of installment loans and lines of credit, catering to a number of states throughout the U.S.
Proven Track Record
As part of the public company Enova (NYSE:ENVA), we've helped more than 4 million customers over our 15+ years in business.
Data Security
Your privacy is our top priority. We keep your information safe with a network protected by TrustedSite®.
Customer Support
If you ever need help, our U.S.-based customer service team is here seven days a week to answer any questions.

Learn more about payday loans in Wichita.
Line of credit. A line of credit can be a good alternative to a payday loan for Kansas residents — especially if you find yourself reapplying for additional loans. A line of credit offers ongoing access to funds you can tap into as needed. As you repay the funds, your credit limit will replenish and you can borrow again without needing to reapply.
Installment loan. An installment loan can offer a higher loan amount than a payday loan and can be a good alternative for large one-time expenses. Installment loans are a type of personal loan. The money will be deposited into your account upfront. While interest rates can still be high, the longer loan term lengths allow you to pay the loan back gradually instead of all at once.
Title loan. A title loan is a secured loan. Your vehicle acts as the collateral to secure the loan. You'll get a set amount of money up front that typically needs to be repaid in one payment within 15 to 30 days in Kansas. These can be a risky form of borrowing because if you default on the loan, the lender can seize and sell your car to recoup their losses.
Pawn shop loan. A pawn shop loan is a small-dollar cash loan. It's also a type of secured loan. You can take an item of value to certain pawn shops and in return they will give you a loan for a percentage of the value of the item. If you fail to return to repay the loan, the shop will sell your item. Make sure you understand how pawn shop loans work before borrowing. Pawn shop loans can be an alternative option for people without a bank account.
Yes, it's possible to get a line of credit when you have bad credit. Banks and credit unions have stricter credit score requirements, but many online lenders have the ability to be more lenient. Some online lenders run alternative credit checks that allow them to look at your finances as a whole, not just your credit score. While they can't extend credit to everyone, this process makes it possible for those with less-than-perfect credit to get approved.
In the state of Kansas, a payday loan cannot be repaid with another payday loan by the same lender.
In Wichita and throughout Kansas, a payday lender can not give more than three loans to a borrower within a 30-day time period. This is known as a cooling-off period.
You can find online payday loans, but if you're looking for a brick and mortar store there are many shops around Wichita. These stores may offer other financial services like check cashing and more.
Advance America
4726 S Broadway
Wichita, KS 67216
Speedy Cash
4850 E Harry St
Wichita, KS 67218
Net Pay Advance
6820 W Central Ave
Wichita, KS 67212
ACE Cash Express
1105 W Pawnee St
Wichita, KS 67213
LendNation
770 N West St
Wichita, KS 67203
Keep in mind, CashNetUSA is not affiliated with any of these businesses and offers this information as a resource, not a recommendation. CashNetUSA is a direct lender in Kansas, and allows Wichita residents to apply for and repay lines of credit without having to go to a physical location.
If you're looking for a payday advance loan in Kansas, you'll likely need to meet some basic requirements.
Proof of identity. You should have your driver's license or some form of ID ready when you apply for a payday loan. This helps lenders ensure that you are who say you are and that you're old enough to sign the loan agreement.
Proof of income. You should come with pay stubs or other documentation showing that you have a source of income that will allow you to repay the loan.
Active checking account. Payday lenders will likely ask for a post dated check or ACH authorization for repayment. You typically need to have an active checking account in order to get a payday loan.