Online Cash Advances from CashNetUSA
Sorry, we don't currently offer loans in . You may be eligible for an offer through our partner brand, NetCredit.
Check Your Eligibility
By clicking "Check Your Eligibility," you will be redirected to NetCredit.com.
Head to our Rates & Terms page to learn more.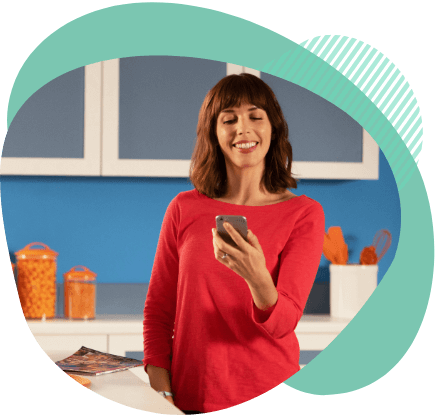 Same-Day Deposit Available
If approved before 1:30 p.m. CT Monday – Friday†
Instant Decision*
Receive an immediate decision

Cash advances can help when you need money fast.
When people need money before their next paycheck, they look for a cash advance. The term "cash advance" often refers to short-term loans like payday loans, but can also include other types of credit. CashNetUSA offers installment loans and lines of credit, which are a popular choice for people who need fast and flexible emergency funding. Visit our Rates & Terms page to see the products that are available in your state.
Can a line of credit or installment loan be used as a cash advance?
CashNetUSA's offerings are a great option when you need a cash advance.
Line of Credit
A line of credit is a form of open-ended credit. If you are approved for a line of credit, you receive a credit limit for a specific amount of money. From that amount, you can draw as much as you need and it will be deposited to your checking account. You will then have a minimum payment due each billing cycle. You can also pay more quickly with no penalty to reduce the amount you'll pay in interest. And if you need more money, you can take additional draws up to your available credit (minimum $50 per draw). Lines of credit are great for quick access to credit without having to reapply each time you need it.
Installment Loan
An installment loan is a term loan, which is the type of loan most people are familiar with. You apply for money from a lender, and if approved, they send you all of the funds up front. You then repay the funds, plus interest, on a fixed payment schedule. With our installment loans, the "term" (amount of time) you will repay can range from 3 – 24 months. This gives you more time to repay than most cash advances. The best part is, you can repay early with no penalty to save on interest!

Does CashNetUSA offer instant cash advances?
At CashNetUSA, we understand that speed is one of the most important factors when you need emergency funding. While we can't say we offer an instant cash advance, our process is streamlined and designed to deliver funds as quickly as possible. It's about as instant as you can get when it comes to emergency funding!
Apply
Our application is just two short forms that request basic information. It can be completed in minutes! (It helps to have your bank account information handy.)
Get an instant decision*
We give you an immediate decision on your application.
Receive funds as soon the same business day!†
If approved before 1:30 p.m. CT Monday – Friday, you can receive your funds the same business day!†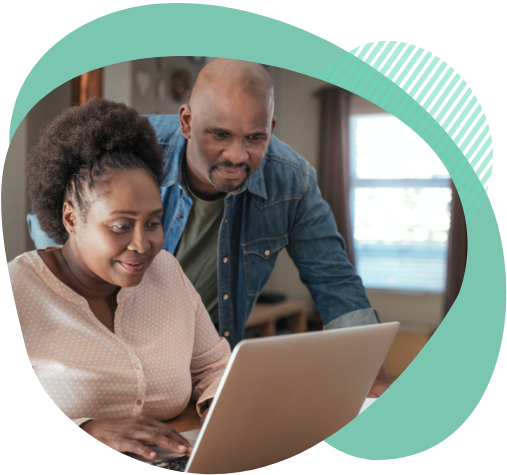 Make sure you're eligible to apply.
You must meet the following requirements in order to be eligible for funding from CashNetUSA.
18 or older

Verifiable, steady source of income
Active checking account
U.S. citizen or permanent resident
Can I get a cash advance loan with no credit check?
Some lenders advertise no credit check loans or cash advances for bad credit, but most lenders will do some type of credit check prior to offering a loan. CashNetUSA does an alternative credit check that uses sources of data such as Clarity, rather than the the three main credit bureaus. Additionally, our alternative credit check looks at a broader set of factors than just your credit score. This allows some customers to be approved with less-than-perfect credit.*
We're a lender you can count on.
At CashNetUSA, we know there are a number of companies that offer cash advance loans. That's why we want you to know what sets us apart.
Experience
We're part of the publicly listed company Enova, NYSE:ENVA, and have helped more than 4 million hardworking Americans.
Security
We hold ourselves to the highest data security protocols to keep your information secure.
Support
You can contact our U.S.-based support team and talk to a real person seven days a week.
See how CashNetUSA compares to a cash advance app.
While CashNetUSA has a mobile app for our line of credit product (available on Apple App Store and Google Play), we are not considered a cash advance app. Cash advance apps let you borrow from your next paycheck before you've been paid. They will then automatically withdraw the money you borrowed from your bank account on payday. But rather than charging interest and expressing the cost of borrowing as an annualized percentage rate (APR), cash advance apps use different ways of charging you money on top of your repayment.
For example, an app may have a monthly subscription cost, ask for tips or charge expedited funding fees. Lenders and credit card companies use APR as an industry standard to promote transparency and clear terms. Cash advance apps can cause confusion over the true total cost of repayment. View our table to learn all of the notable differences between CashNetUSA and cash advance apps.
CashNetUSA
History
Well-established online lender providing fast access to credit since 2004
Regulations
Highly regulated and regularly examined by state licensers
Company Type
Part of a publicly traded company (
NYSE:ENVA
)
Funding Amounts
Range from a few hundred to a few thousand dollars*
Rates & Terms
Fixed APRs and clear repayment terms
Privacy & Security
We continuously monitor and protect our network with TrustedSite®
Customer Support
Real
customer support
from real humans — you can call, email or chat us seven days a week!
Cash Advance Apps
History
The most popular cash advance apps have launched within the past few years
Regulations
Limited regulation and offer little consumer protection
Company Type
Private companies that are less transparent with their business models
Funding Amounts
Typically capped at a few hundred dollars
Rates & Terms
Repayment amounts and terms vary by app and can be unclear
Privacy & Security
Some apps will track your GPS location and/or bank account activity
Customer Support
Usually only provide mobile chat support
*Funding amounts vary by state. Check your state's Rates & Terms for details.
Learn more about cash advances.
When should cash advances be used?
Cash advances are best used in emergency situations. For example, a cash advance may be a good option if you have an urgent surprise expense, like a home or car repair you need to cover quickly.
Are online cash advances safe?
There are many safe and reliable lenders that offer online cash advance products. However there are also companies that are less than reputable as well. When looking for an online loan, be sure the companies you consider are secure and trustworthy before providing any of your personal information. To learn more about staying secure from scammers, check out our Online Security Center.
What is the best way to find a cash advance near me?
Look no further! CashNetUSA makes it easy to apply and receive the money you need all from the comfort of your own home — or on the go! CashNetUSA serves customers in the following states: Alabama, Delaware, Idaho, Kansas, Louisiana, Mississippi, Missouri, South Carolina, Tennessee, Texas, Utah and Wisconsin.

If you live in one of those states and are in need of fast funding, stop searching for "cash advance near me" or "financial company near me" and start applying with CashNetUSA!
How do I get a cash advance right away?
Online cash advances have made the emergency funding process much faster. If you're looking for a cash advance right away, apply with CashNetUSA. You'll get an instant decision* within minutes. If approved before 1:30 p.m. CT Monday – Friday, you can get your money as soon as the same day.†