Online Loans in South Carolina
Line of credit limitsup to $1,600*
Head to our Rates & Terms page to learn more.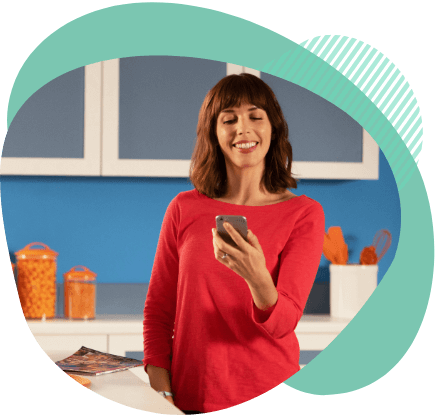 Same-Day Deposit Available
If approved before 1:30 p.m. CT Monday – Friday†
Instant Decision*
Receive an immediate decision

Get a line of credit in South Carolina from CashNetUSA.
Nobody likes an unexpected expense. When your car breaks down, your home needs a repair or medical bills pile up, it's easy to feel overwhelmed. Having to deal with a lengthy loan application process at an in-store lender doesn't help with the stress.
That's why CashNetUSA offers a line of credit for South Carolina residents that can be applied for, used and repaid entirely online.
If approved for a line of credit, you receive a credit limit of $650 to $2,800. Most approved applicants get up to $1,600.* From that amount you can draw funds and have them deposited into your checking account as soon as the same day if you apply and are approved before 1:30 p.m. CT Monday - Friday.†
As you repay what you've borrowed, your available credit is replenished. So you can continue to access funds from your line of credit as needed — without having to reapply.
How does a line of credit compare to a South Carolina payday loan?
Payday loans are a common financial solution for people in the state of South Carolina. Payday loans are short-term loans that are designed to be repaid quickly — generally on the borrower's next payday.
In South Carolina, payday loans are defined as "deferred presentment services." That means a business provides money to a person in exchange for a check. That check is for the amount of the loan, minus the fee. Because of how these loans work, you may also hear payday loans referred to as "cash loans" or "cash advances."
There is no specified interest rate or annualized percentage rate used for payday loans in South Carolina, although there are finance charges that are called a fee. This fee translates to what would be an average annual percentage rate of about 393% for the loan. No rollovers or extensions are allowed due to state law. However, extended payment plans are required to be made available for a 12-month period if you're unable to repay.
Given the more tightly structured repayment options for payday loans, many people find a line of credit to offer greater flexibility with repayment. With a line of credit, you only have to repay and pay interest and fees on the amount you borrow. And when each billing period comes due, you can repay a minimum amount or the full balance.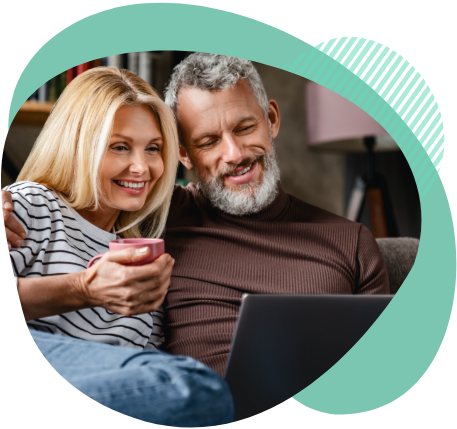 South Carolina Payday Loan vs. CashNetUSA's Line of Credit
South Carolina payday loan1
Funding amount
Up to $550
APR
Average of 393%
Fee
Maximum fee of 15% of principal amount of the transaction
Repayment
Repaid up to a maximum of 31 days
CashNetUSA's line of credit2
Funding amount
$650 - $2,800
APR
325%
Fee
No additional fees
Repayment
Revolving credit with billing periods that may be bi-weekly, semi-monthly or monthly depending on borrower's pay schedule
How do I apply for a line of credit with CashNetUSA?
Apply online in minutes. It will be helpful to have your driver's license and Social Security number handy.

Receive an instant decision.* If more information is required, you may need to send in additional documents like paystubs or other proof of income.

If approved, receive a credit limit and draw money from your line of credit. You can draw as many times as you want, whenever you want, up to your available credit limit (minimum $50 draw).

Request a draw before 1:30 p.m. CT Monday – Friday, and you will generally receive funds that same business day.

Repay gradually over time or in full. Every billing cycle, you will have a minimum payment. You can pay more with no penalty in order to repay more quickly.

Increase your available credit as you repay, freeing up funds to draw, up to your credit limit.

Draw from your available credit whenever you need funds.

Requirements to apply for a line of credit with CashNetUSA.
You must meet the following requirements in order to be eligible for a line of credit from CashNetUSA.
18 or older

Verifiable, steady source of income
Active checking account
U.S. citizen or permanent resident

Learn more about online loans in South Carolina.
A variety of online funding options are available in South Carolina. They include:
Line of credit. A line of credit isn't technically a loan — it's a form of revolving credit (like a credit card). With a line of credit, you receive a credit limit from which you can draw funds that are deposited in your bank account. As you repay what you have borrowed from your credit limit, it becomes available for you to use again without having to reapply. An online line of credit is what CashNetUSA offers in Charleston, Columbia, and throughout all of South Carolina.
Payday loan. An online payday loan is a personal loan that people may use when they need fast cash for urgent financial needs. Payday loans in South Carolina are designed to be repaid quickly — within 14 to 31 days. Because of the short-term nature of these loans, they also have a relatively high cost of borrowing compared to longer-term loans.
Installment loans. Installment loans are personal loans that are also known as term loans. The primary difference between an installment loan and a payday loan is that installment loans are repaid in "installments" over a longer period of time. Because they have longer loan terms, they are also available for larger amounts. Online installment loans in South Carolina can be found with loan amounts of a few hundred to a few thousand dollars.
Title loans. Online title loans in South Carolina are pretty similar to payday loans. The biggest difference is that title loans use the title of your vehicle as collateral for the loan. Because this is a form of secured loan, the cost of borrowing may be cheaper than a similar loan product such as a payday loan. However the borrower assumes the risk of losing possession of their vehicle if they can't repay the loan.
With any type of personal funding option, it's important that you read the loan agreement and all disclosures before signing the contract. Make sure you fully understand how to repay and how much it will cost before taking on any kind of financial commitment.
Most lenders will do some form of credit check or identity verification before being able to make a credit decision. They will need to do some underwriting to make sure you're able to repay. But not all lenders will use a "hard" credit inquiry with the major credit bureaus to pull your traditional credit score.
Alternative online lenders (such as CashNetUSA) may use an alternative credit check to consider factors outside of your established credit history. This makes it possible for people who may think they have bad credit to receive funding when they need it most.
If you have questions or concerns about loans in South Carolina, you can contact the State Board of Financial Institutions.
South Carolina State Board of Financial Institutions
Address: Edgar Brown Building, 1205 Pendleton St. #306, Columbia, SC 29201
Phone: 803.734.2020
Fax: 803.734.2025
URL: https://bofi.sc.gov/