Installment Loans from CashNetUSA
Sorry, we don't currently offer loans in . You may be eligible for an offer through our partner brand, NetCredit.
Check Your Eligibility
By clicking "Check Your Eligibility," you will be redirected to NetCredit.com.
Head to our Rates & Terms page to learn more.
Installment Loans from CashNetUSA
Same-Day Deposit Available
If approved before 1:30 p.m. CT Monday – Friday†
Instant Decision
Receive an immediate decision*

Online installment loans you can depend on.
CashNetUSA offers installment loans for borrowers with less-than-perfect credit.* We provide fast funding for emergency expenses through our simple online application and instant eligibility decisions.* Our online loans have clear terms and no penalties for paying off early, and our customer service team is here to support you seven days a week.
Fast Funding
Urgent expenses call for urgent solutions. That's why we offer instant eligibility decisions* and same-day funding when you apply and receive loan approval early.†
24/7 Online Application
You don't have to look around for financial help. With CashNetUSA, you can apply for the funds you need online anytime, anywhere.
Customer Support
If you need help during any step of the loan process, our in-house customer service team is here seven days a week to answer any questions.
Proven Track Record
As part of the publicly listed company Enova (NYSE:ENVA), we've helped more than 4 million customers over our 15+ years in business.

How do I get an installment loan?
To get an installment loan with us, begin by applying through our site. You can apply 24 hours a day, seven days a week. The process is short and simple — it takes less than five minutes.
We require that borrowers meet the following criteria to apply:
Be 18 years of age or older

Receive a verifiable, steady source of income
Have an active checking account
Be a U.S. citizen or permanent resident

Where does CashNetUSA offer installment loans?
Installment loans are offered through CashNetUSA in the following states:
State
Amount
Mississippi
Installment loans up to $1,800*
Texas
CAB installment loans up to $1,200*
Wisconsin
Installment loans up to $1,000*
Repay your installment loan your way.
It's simple to pay off your installment loan with CashNetUSA. We offer three options for personalized repayment:
Plus, you can sign up to have your scheduled payments automatically debited from your bank account. That way, you'll never have to worry about missing a payment.

How can I use an installment loan?
Our online installment loan can be used for anything — it's up to you. Typically, it's intended to provide emergency funding to cover a one-time expense. This may include:

Can I get an installment loan with bad credit?
For many people with bad credit, finding an installment loan can be a frustrating experience. A low credit score can trigger an automatic denial, but at CashNetUSA, we look beyond your traditional FICO® score. We use alternative sources of information to evaluate your application, and less-than-perfect credit will not necessarily prevent you from qualifying for our online installment loan.* Even if you have been turned down by other lenders in the past because of bad credit, we may be able to assist you.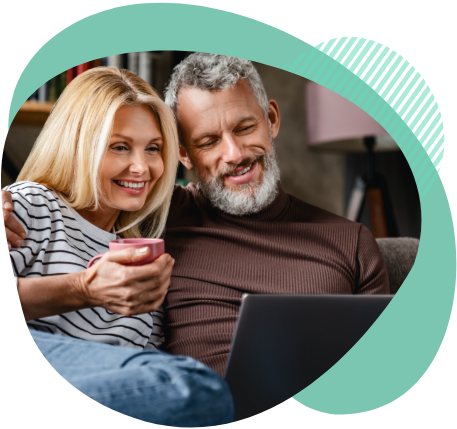 Does CashNetUSA offer no credit check installment loans?
CashNetUSA does not offer no credit check installment loans. While our credit check doesn't look at your FICO® score, we do still pull information about your credit history and repayment behavior. This alternative credit check allows us to consider applications from users with less-than-perfect credit, but we are not able to offer credit to all applicants.†

What is a Texas CAB loan?
In Texas, CashNetUSA arranges a different type of product called a CAB (Credit Access Business) installment loan. With this type of loan, we function as a Credit Access Business, not a direct lender. We service the loans, but our partner is the lender. Like regular installment loans in other states, Texas CAB installment loans are repaid through a series of scheduled payments. The fee structure, however, is different. CashNetUSA charges a CAB fee and the lender charges the interest. Visit our Texas Rates & Terms page for more information on CAB loans.

Learn more about installment loans.
An installment loan provides a one-time lump sum of cash. This money is then paid back over time through regularly scheduled payments called installments. An installment loan may be unsecured, where your signature is the only guarantee of repayment. Or it may be secured, where you offer collateral as a guarantee of repayment. CashNetUSA installment loans are unsecured.

The amount of each installment payment mostly depends on the duration of the loan, the interest rate and the initial amount borrowed, known as the loan principal. The length (or term) of an installment loan is often a period of several months.

A CashNetUSA installment loan may be repaid early at any time without a penalty. Our installment loans are only available in certain states. Please visit our Rates & Terms page to learn more about the products available in your state.
Here are some of the most common types of installment loans:
A personal loan is an installment loan that can be used for a wide range of purposes. Personal loans are typically offered by financial institutions such as banks or credit unions. Although they are often unsecured, your credit history will typically impact whether or not you qualify for a personal loan.
A mortgage loan is a secured loan intended to help a borrower purchase a home. In this case, the house acts as the collateral. Borrowers must make on-time payments, otherwise the lender could foreclose on the property.
An auto loan is a secured installment loan designed to help a borrower buy a car. The vehicle then acts as collateral. If the borrower can't pay back the loan, the lender could repossess and sell the car to cover the remaining loan balance.
Student loans are installment loans that borrowers use to pay for educational expenses. These types of installment loans generally offer lower interest rates for students, although this depends on the lender.
The "best" online installment loans are the loans that are best for each individual person. Certain credit types are better for certain needs, and of course not everyone qualifies for the loans with the lowest rates. In searching for the "best" loans, start by identifying your need and then looking to see what credit options you qualify for.
Yes. Installment loans are a good example of a loan that might be used as a payday loan alternative. Just like payday loans, installment loans provide a one-time, small-dollar lump sum of cash. The difference is that installment loans are repaid over time through scheduled payments. Payday loans, on the other hand, must be repaid all at once, usually within a couple weeks. In addition, installment loans can offer larger funding amounts than payday loans. For borrowers looking for more funding repaid in smaller increments, installment loans might be a good alternative to payday loans.