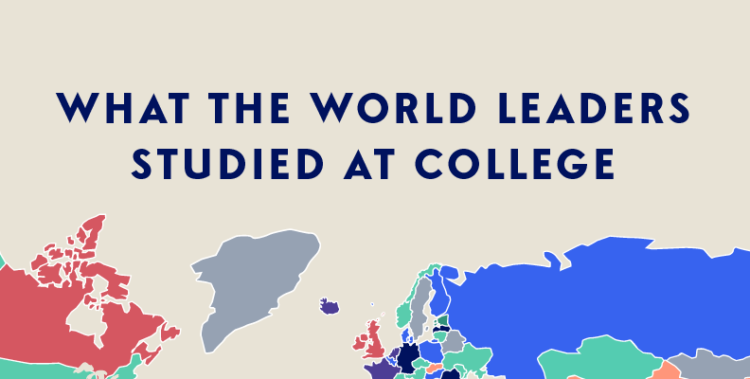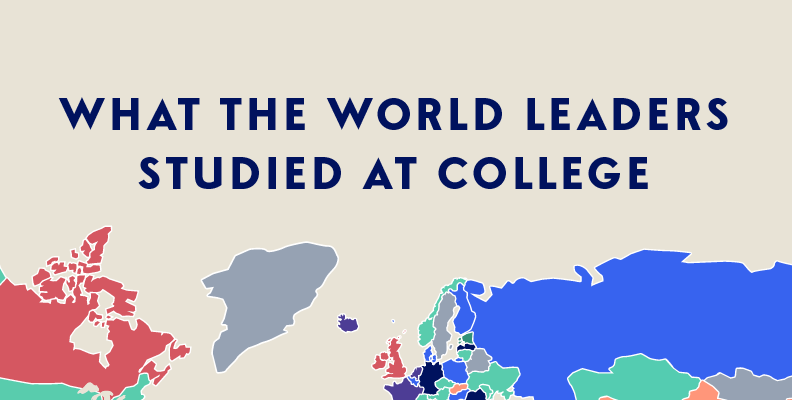 Have you ever wondered what it takes to be a world leader? What did the men and women who run our countries study to land such powerful positions? We went through every country to find out, and the results might surprise you.
As it turns out, 83% of the heads of government undertook some sort of post-secondary education. Masters and doctorate degrees abound in fields from law and engineering to architecture and economics. Some leaders – many of whom come from royal or military families – opted to forego formal higher education in favor of rising through the military ranks. Others, it seems, simply studied what interested them at the time.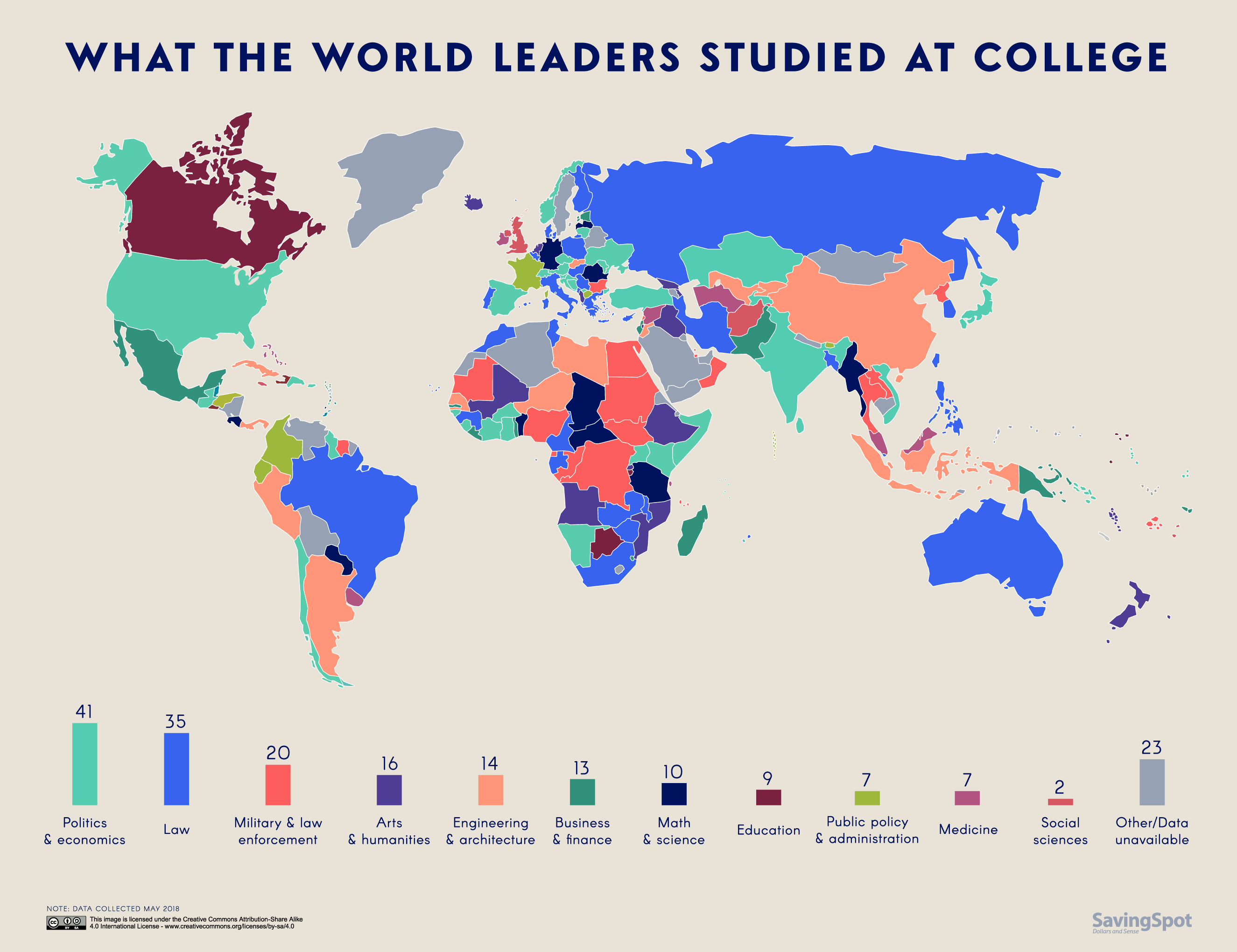 Hover over our interactive maps below to see the name of each country's leader and their field of study.
North America 
Of North America's 24 leaders, a whopping 13 hold master's or doctorate degrees. But that's where the commonalities end. Fields of study range from medicine (Bahamian Prime Minister Hubert Minnis) and development science (Andrew Holness of Jamaica) to environmental geography (Canada's Justin Trudeau) and Latin American studies (Costa Rican President Luis Guillermo Solís). Salvador Sanchez Ceren, leader of El Salvador, graduated as a teacher and taught for 10 years before moving to politics, while newly appointed Cuban President Miguel Díaz-Canel holds a bachelor's in electrical engineering.