Everybody loves a state park, and some of them are world-famous. But with over 8,000 state parks across the USA serving more than 807 million visitors each year, there are some parks that don't get the recognition they deserve.
We scoured the biggest vacation review sites to find the state parks that received the fewest reviews. Of these overlooked parks we chose the ones with the best facilities, the most unique environments and the highest ratings to find the 50 most underrated state parks in America.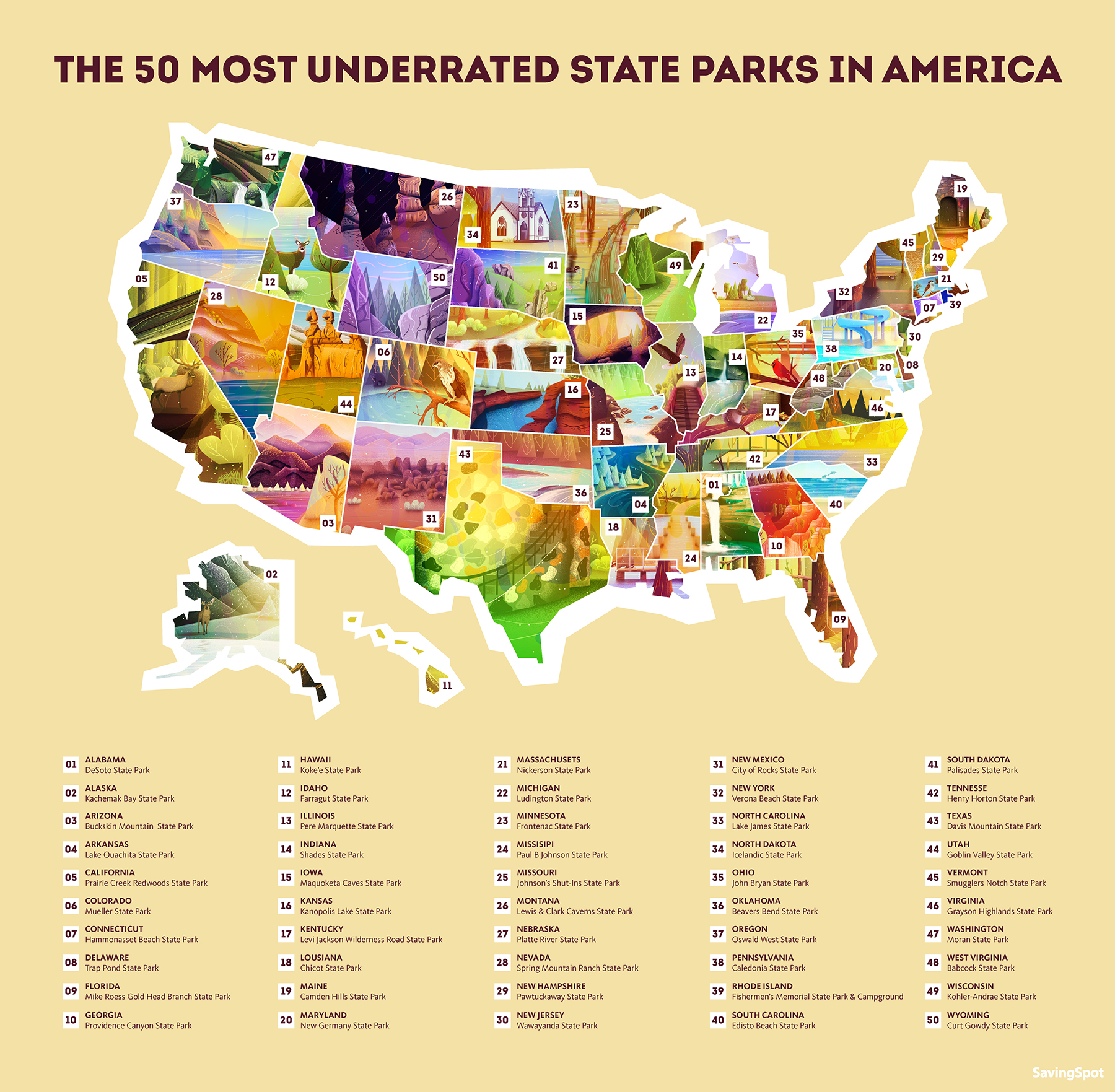 1. Alabama: DeSoto State Park
Occupying a former Cherokee homeland, DeSoto State Park sits atop Lookout Mountain and is braided by 25 miles of trails. Stunning views, waterfalls, and 1930s hospitality buildings made from locally-quarried stone have helped the park win a TripAdvisor Certificate of Excellence five years in a row.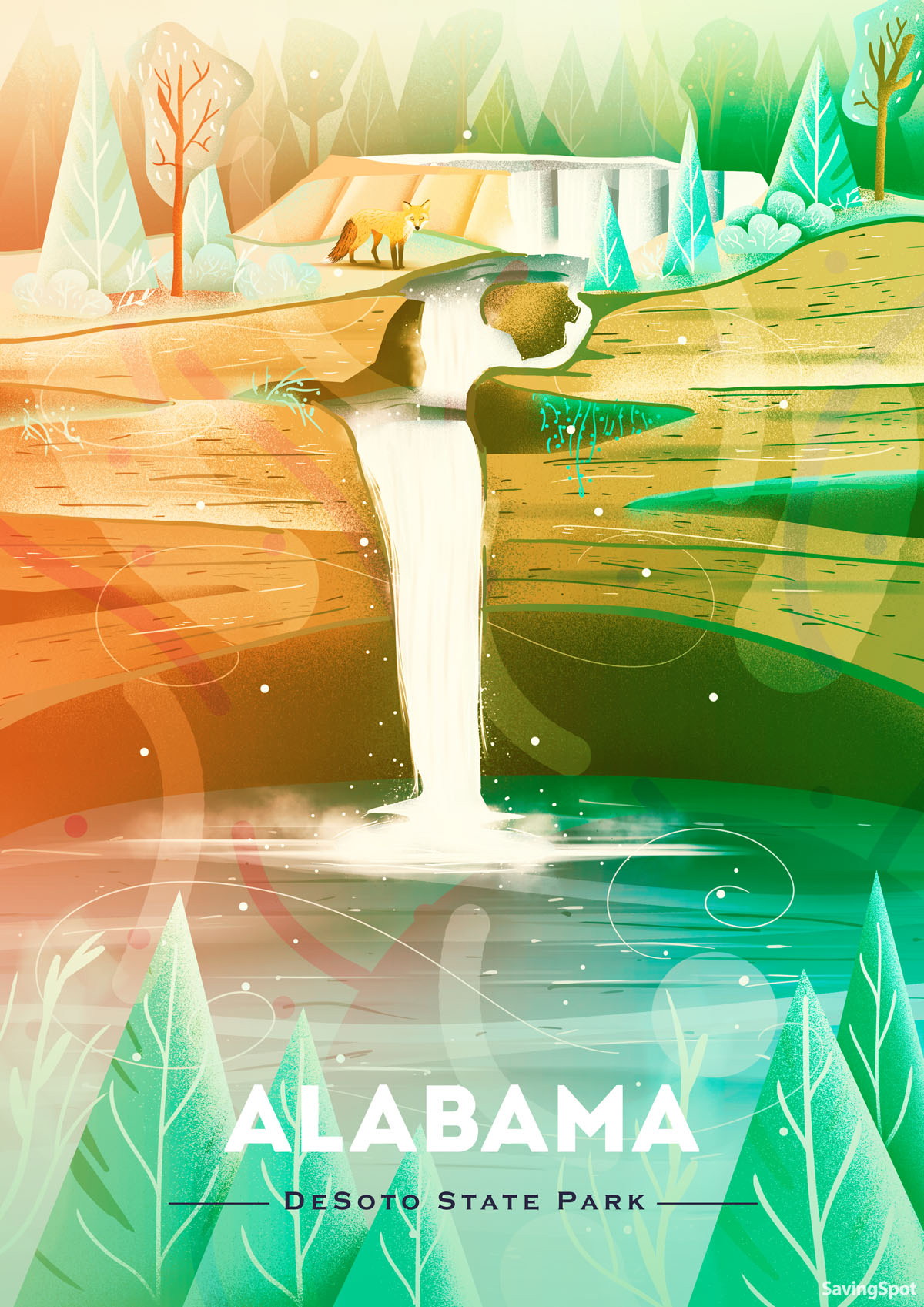 2. Alaska: Kachemak Bay State Park
Kachemak is truly another world. The oceanfront setting of Alaska's oldest state park ensures a wonderful variety of wildlife. You can expect to see otters, seals, porpoise, moose, black bears, wolves, and even the occasional whale. The landscapes are as varied as the animals, with both rock and sand beaches as well as glaciers, icefields, and mountain forests.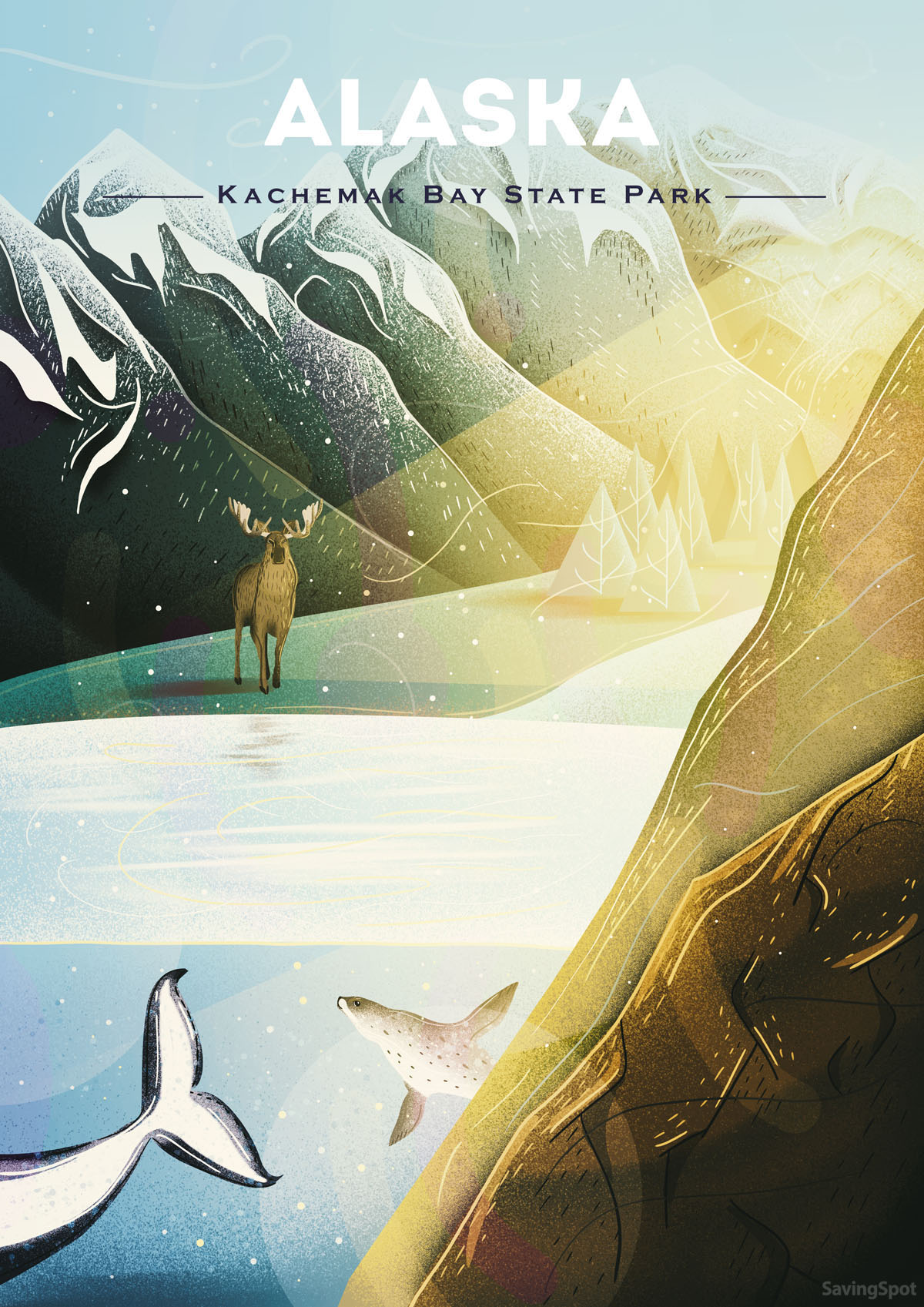 3. Arizona: Buckskin Mountain State Park
Buckskin Mountain State Park is situated on the 'Parker strip' section of the Colorado River. Bordered by mountains on both the Arizona- and California-side banks, Buckskin offers fine views and fun water adventures. The desert area is far from barren, offering birdwatchers a glimpse of birds such as the red-tailed hawk, Vermillion flycatcher, great horned and burrowing owl, and turkey vulture.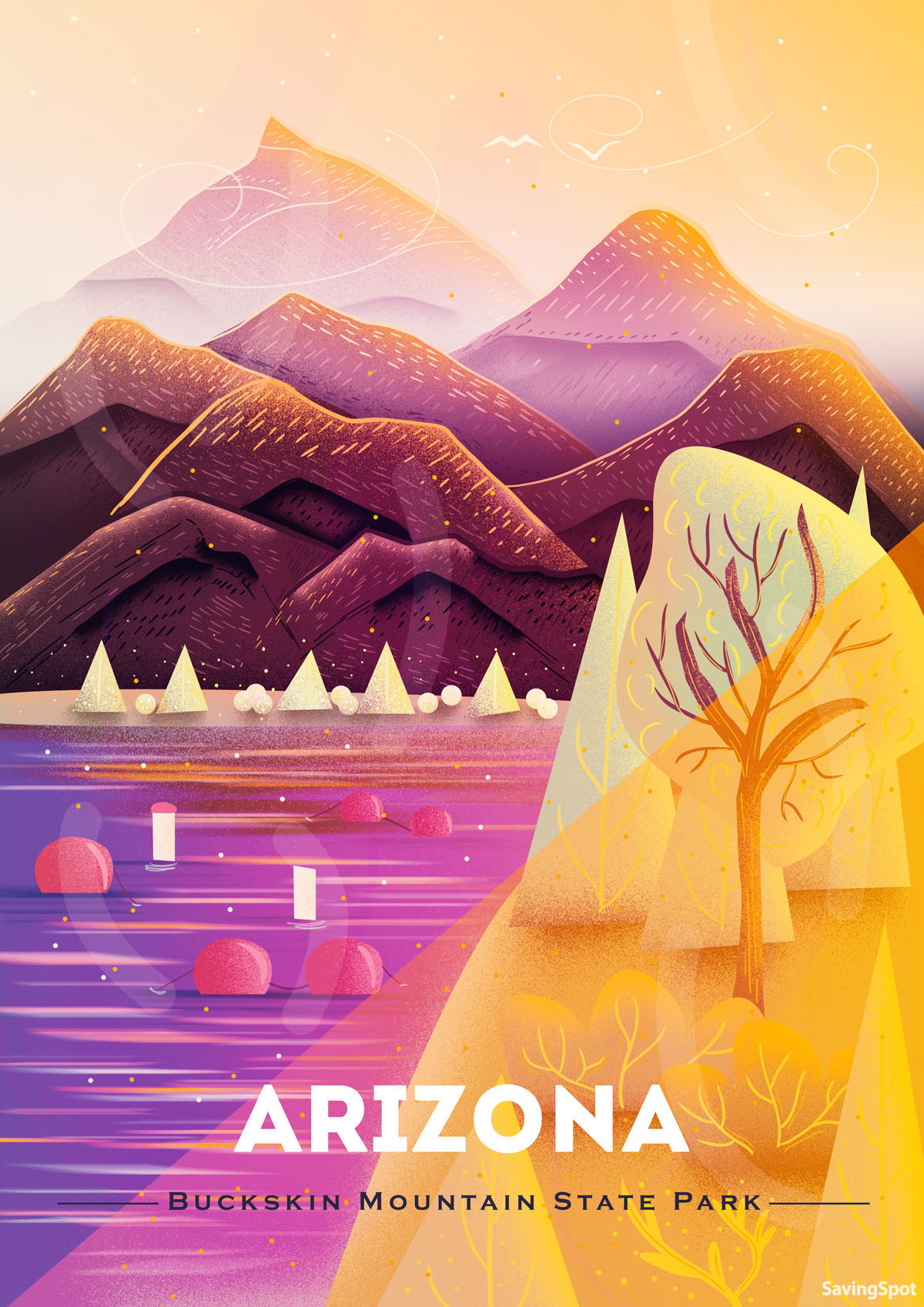 4. Arkansas: Lake Ouachita State Park
 The biggest lake in Arkansas offers 40,000 acres of clear water for swimming, scuba-diving, and boating and fishing. For a more historical experience visit the Three Sisters Springs, originally owned by John McFadden, the first person to homestead in the area in 1875. McFadden claimed the springs had healing properties and could cure anything from diabetes to arthritis. Why not see for yourself?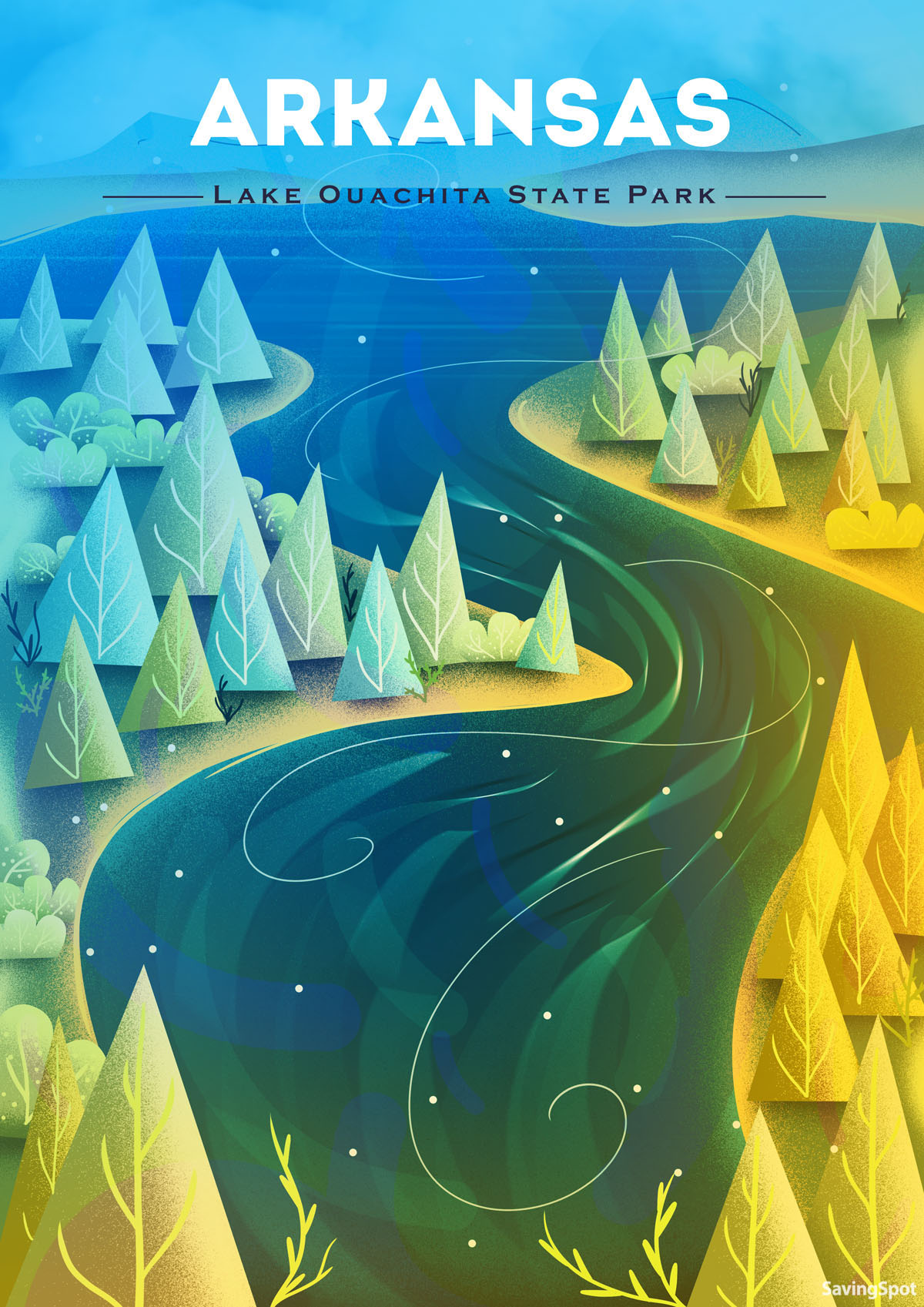 5. California: Prairie Creek Redwoods State Park
There are more than 70 miles of hiking trails through Prairie Creek. Offering a variety of impressive views, they are suitable for the requirements of all kinds of walkers. One potential sight is the rare Roosevelt elk, which is native to the area. However the main attraction in the forest are the trees themselves. Established as a sanctuary of old-growth coast redwood, the park is home to the tallest trees in the world. As well as these mighty trees you can also expect to see western hemlock, Douglas fir, Sitka spruce, and red alder.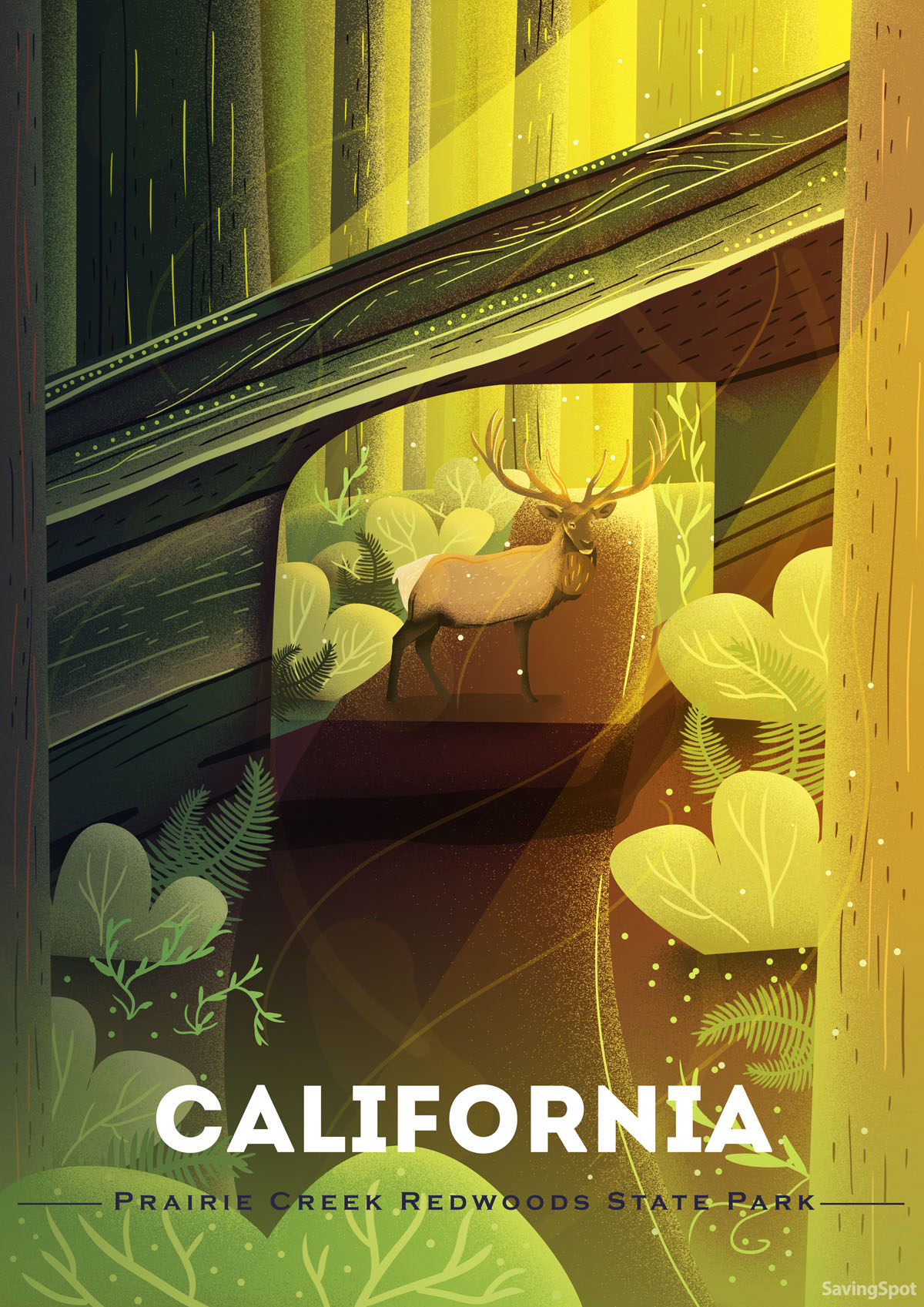 6. Colorado: Mueller State Park
Mueller offers year-round appeal. In the fall, take a lazy walk across a carpet of leaves to the Grouse Mountain Overlook. In the winter, try skiing, tubing, or sledding. And your heart will melt in the warmer months as you watch wildlife such as elk, black bear, mountain lions, and mule deer take their first tentative steps from spring into summer. Overnight camping and cabins are also available throughout the year.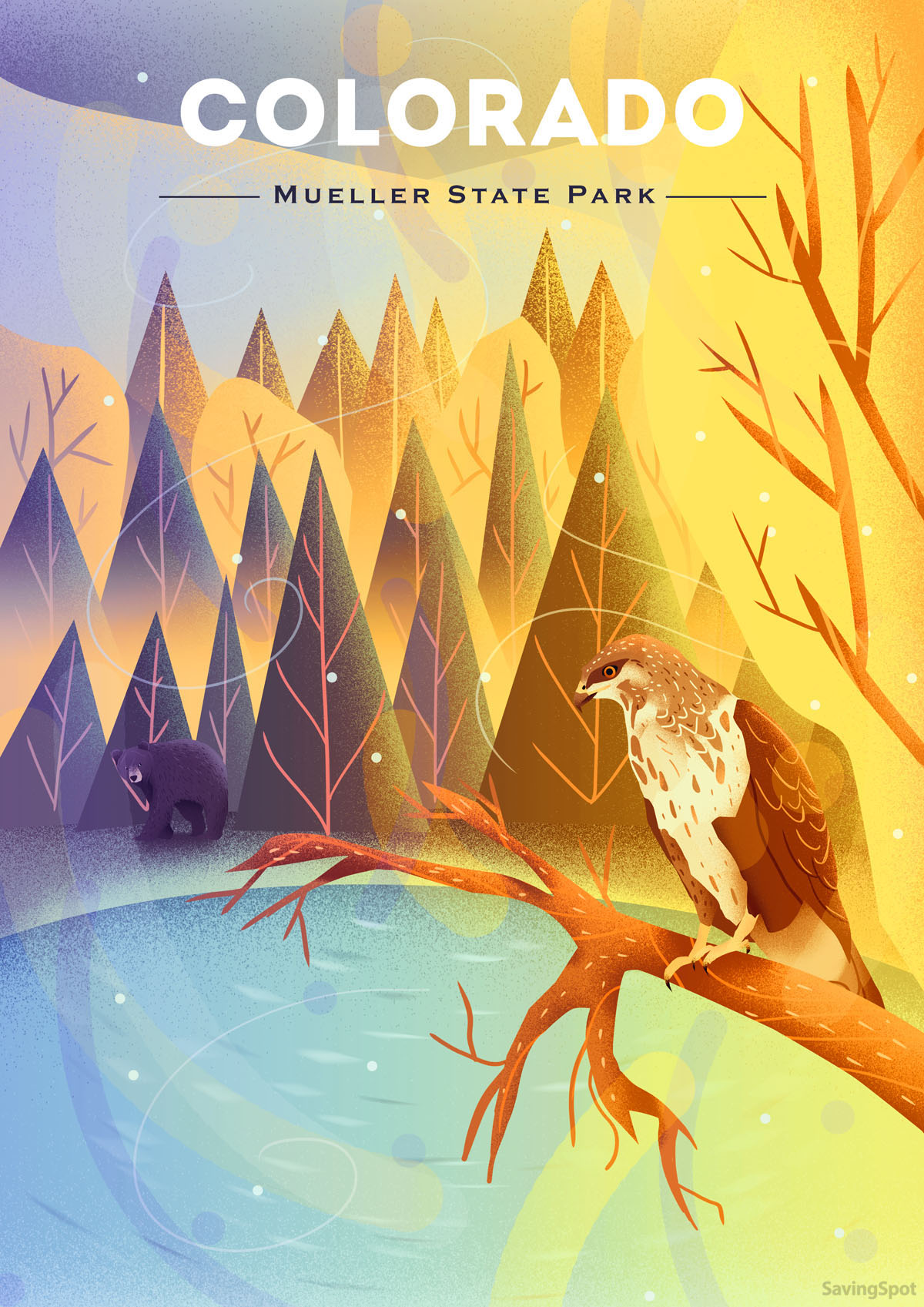 7. Connecticut: Hammonasset Beach State Park
There are more than two miles of beach to explore at Hammonasset Beach State Park. As you can imagine, there are ample opportunities for swimming, diving, fishing, and boating. Hammonasset also boasts reams of biking and mountain biking trails, and you can rent a bicycle from the visitor center. A more mellow way to enjoy the park is to take a simple stroll along the boardwalk.
8. Delaware: Trap Pond State Park
This park is all about the water. Historically freshwater wetland, the pond was created in the 18th century to power a watermill to harvest the area's famous, rot-proof bald cypress trees. Sightseers and fishing enthusiasts can row, pedal, motor, canoe, kayak, or pontoon across the swamp. When the sun sets, you can sleep in a yurt, birdwatch, or even take in a summer concert on the banks of the pond.
9. Florida: Mike Roess Gold Head Branch State Park
Florida's most underrated state park was developed by the Civilian Conservation Corps, an organization that provided work for unemployed, unmarried men during the Great Depression. The cabins and other built elements are therefore very well crafted and of historical architectural interest. Outdoors, there's fine swimming in Little Lake Johnson. A wide variety of birds can be seen and heard, from the Eastern Screech Owl to the chirruping Chuck-Will's-Widow.
10. Georgia: Providence Canyon State Park
The eponymous canyon is not only known as the 'Grand Canyon of Georgia' but also counts as one of the state's '7 wonders.' Erosion of the canyon walls has exposed a visual diary of millions of years of geology. Minerals from across the ages have dyed the sediment white, pink, purple, red, brown, yellow, and black. The gullies between the canyons are not former rivers, but the traces left by rainwater runoff from nearby farming fields.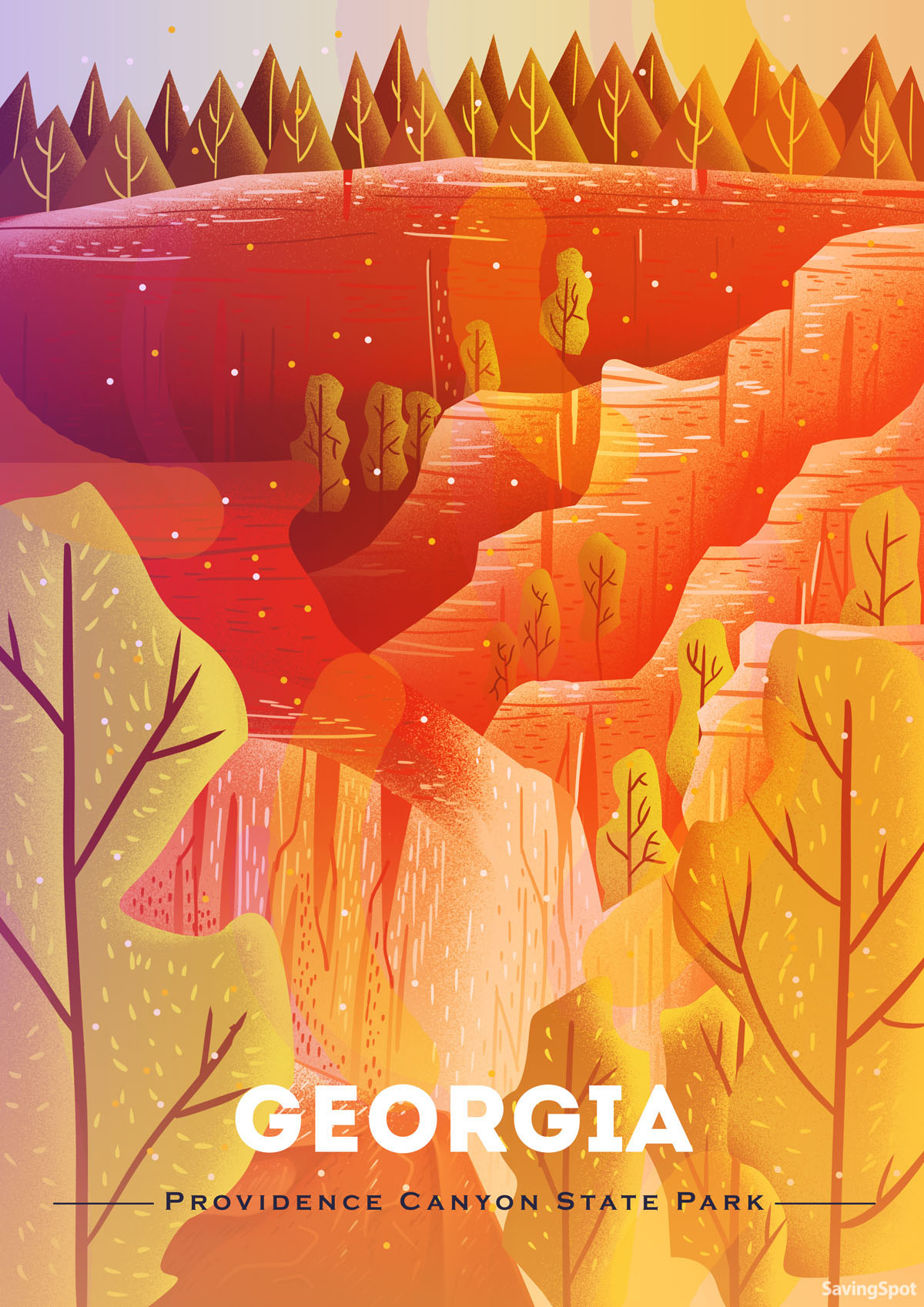 11. Hawaii: Kōkeʻe State Park 
Located in northwestern Kauai, Kōkeʻe is a steep and challenging hike (or, ahem, drive) to a height of 3,600 feet. On the way, you'll find a number of lookouts offering life-affirming views over Waimea Canyon and Kalalau Valley. The canyon (wait for it… "the Grand Canyon of the Pacific") is crisscrossed with trails of varying difficulty and danger levels.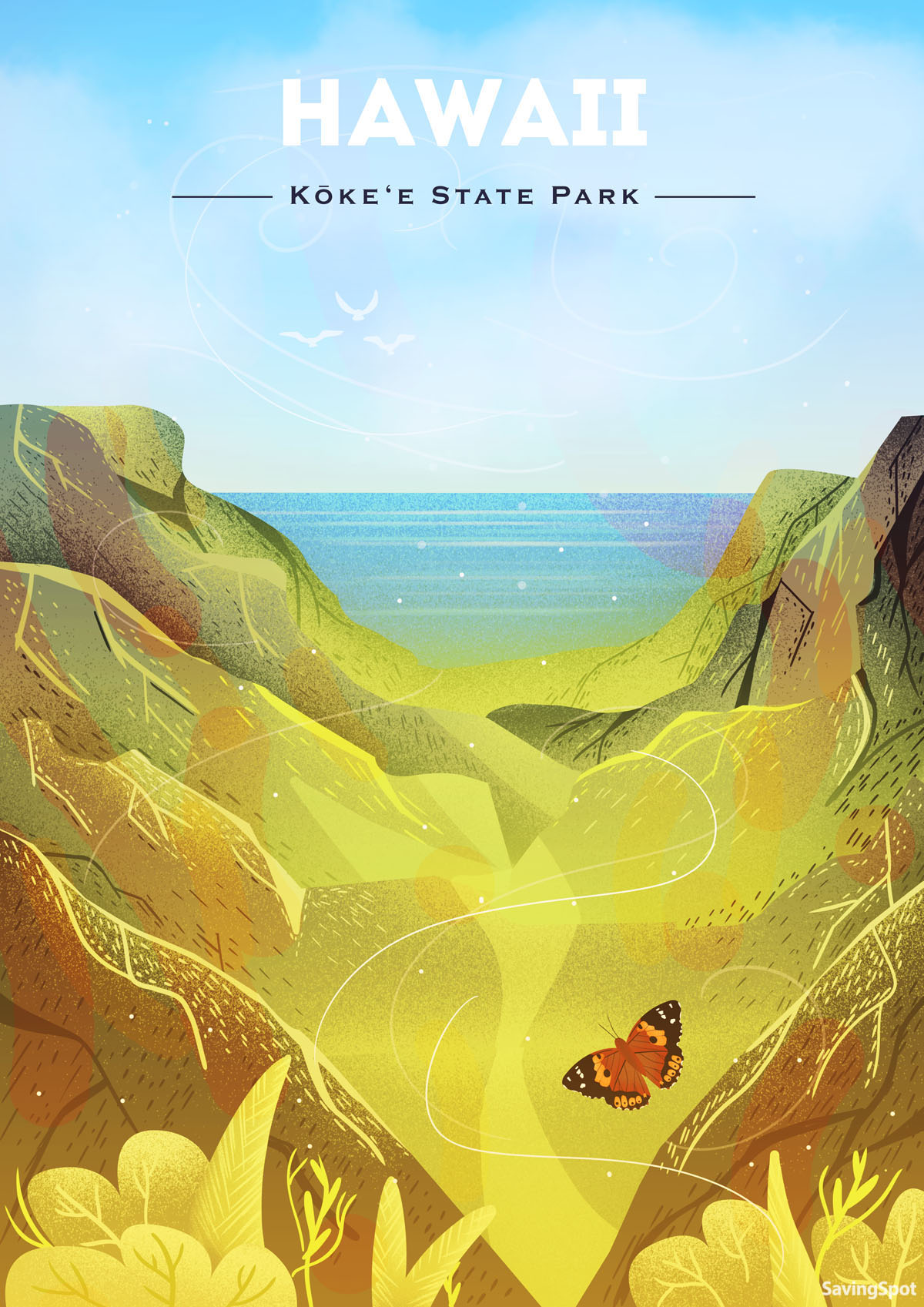 12. Idaho: Farragut State Park
It's no surprise that Farragut's place on the list is earned by the astonishing variety of activities on offer. The park is a former naval training site, and has hosted the National Girl Scout Senior Roundup, World Scout Jamboree, and National Scout Jamboree. Fun on offer includes camping, picnicking, hiking, mountain biking, cycling, fat-tire biking, fishing, boating, swimming, water sports, orienteering, wildlife, disc golf, shooting, archery, horse riding, a Tree to Tree adventure course and – in the winter – cross country skiing, sledding, and snowshoeing. So, it probably doesn't matter that there's no Wi-Fi.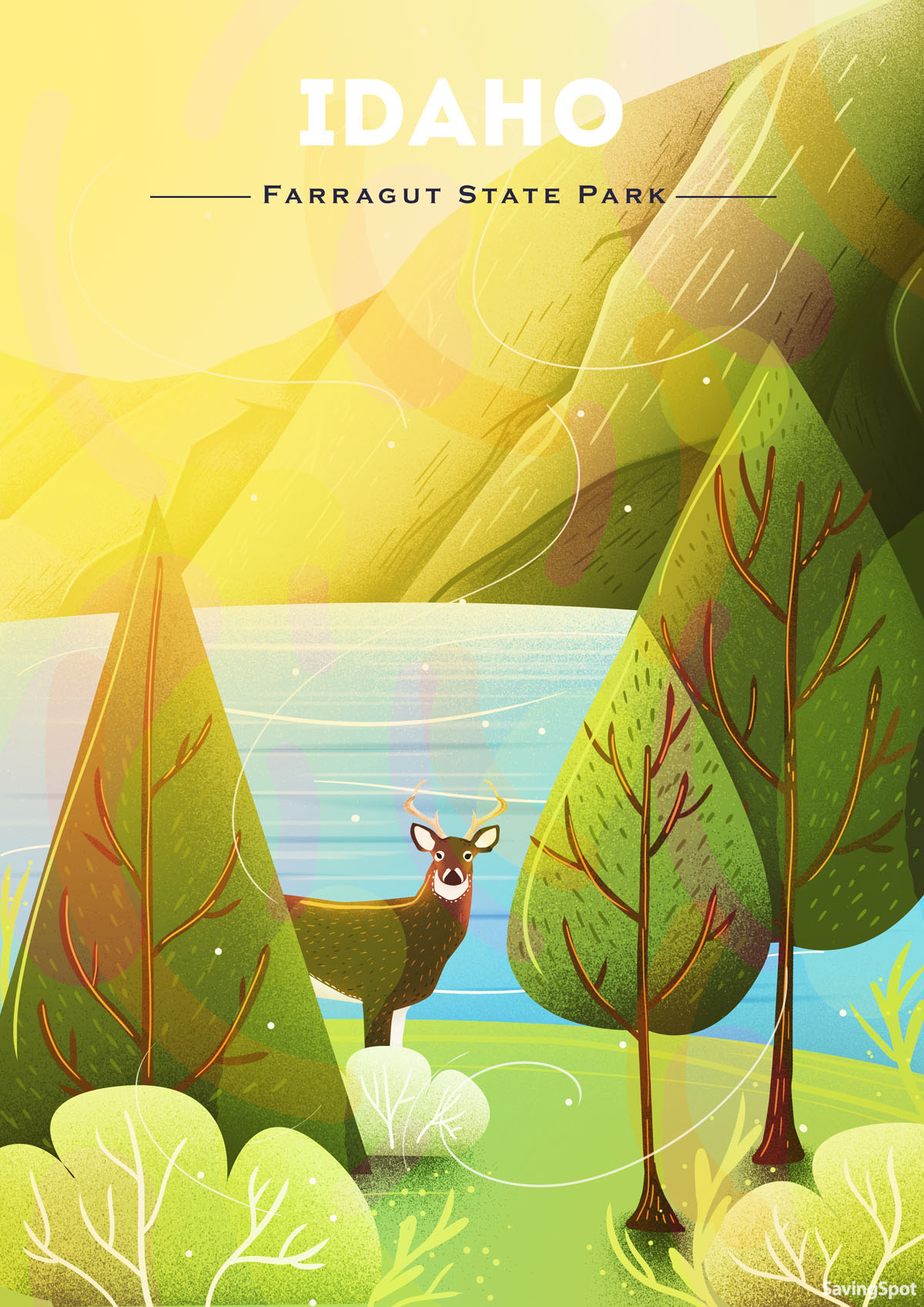 13. Illinois: Pere Marquette State Park
Pere Marquette's Civilian Conservation Corps-built lodge makes an excellent resting spot after an autumn walk along the Illinois River. Here, a 50-feet-high stone fireplace crackles in the lobby, while 22 stone cabins provide cover for tired trekkers (who might aid their recovery with a turn in the sauna or whirlpool).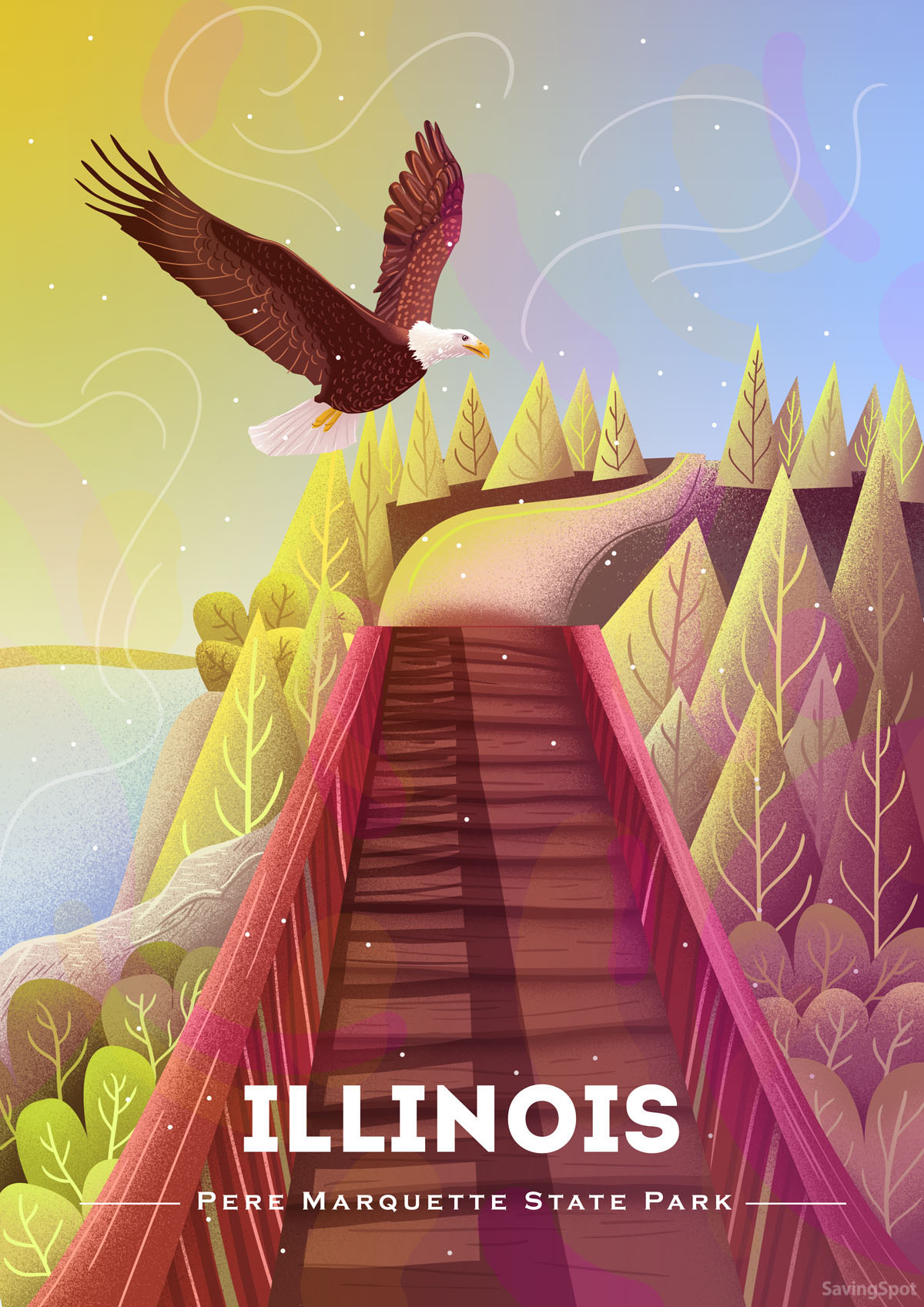 14. Indiana: Shades State Park
The jewel in the Shades State crown is the Devil's Punchbowl formed where small creeks have eroded a cavity in the ground. The punchbowl's deep shape creates a shaded spot at the bottom where you can cool off and gaze at the sparkling waterfalls that tumble around you. Elsewhere in the park, Sandstone cliffs make for a fine backdrop as you hike or canoe along Sugar Creek. Nearby, Lover's Leap is an artificial observation deck with views of the uniquely-shaped Silver Cascade waterfall.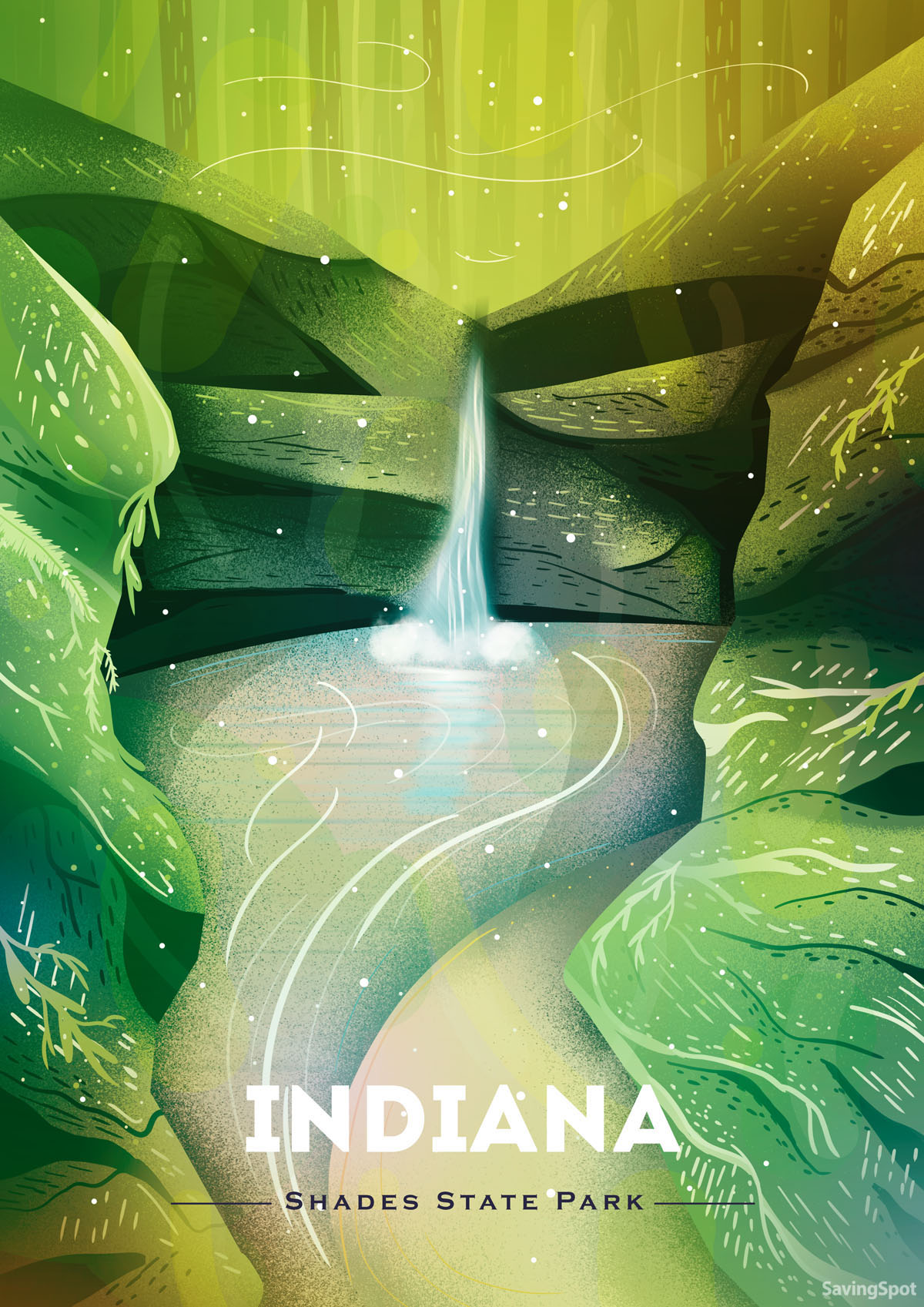 15. Iowa: Maquoketa Caves State Park
Tolkien-esque Maquoketa is a fantasy landscape of leaf-tinted stairways and arches leading down to a network of limestone caves. Dancehall Cave is the largest, at 1100ft, and is equipped with walkways and lighting to aid exploration. In the opposite direction, 50ft above Raccoon Creek, is Natural Bridge, a bridge of rock. Pottery and stone weapons have been found, indicating that this storybook-like land has a dramatic human history stretching back thousands of years.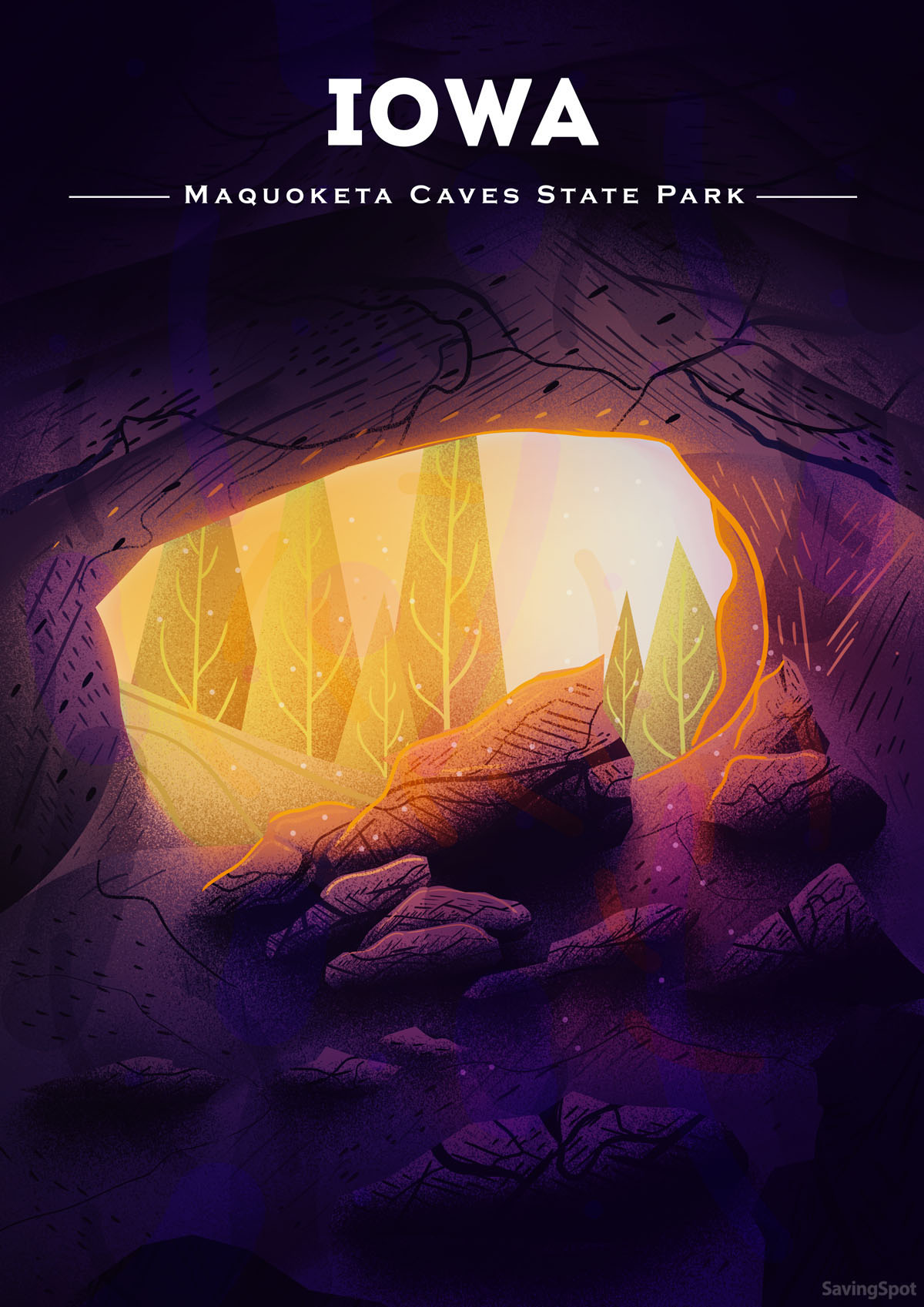 16. Kansas: Kanopolis Lake State Park
 If horse-riding is your passion (or your ambition), there are few more fulfilling places to take a ride than the diverse landscapes of Kanopolis Lake. Blue skies, mighty sandstone canyons, and open plains will make it no surprise that cowboys such as Buffalo Bill once roamed the area. Indeed, visitors can observe a cattle drive from horseback if they stay at the 7,000-acre Flying W Ranch when it reopens in 2020. More simple campsites are also available for that old west feel.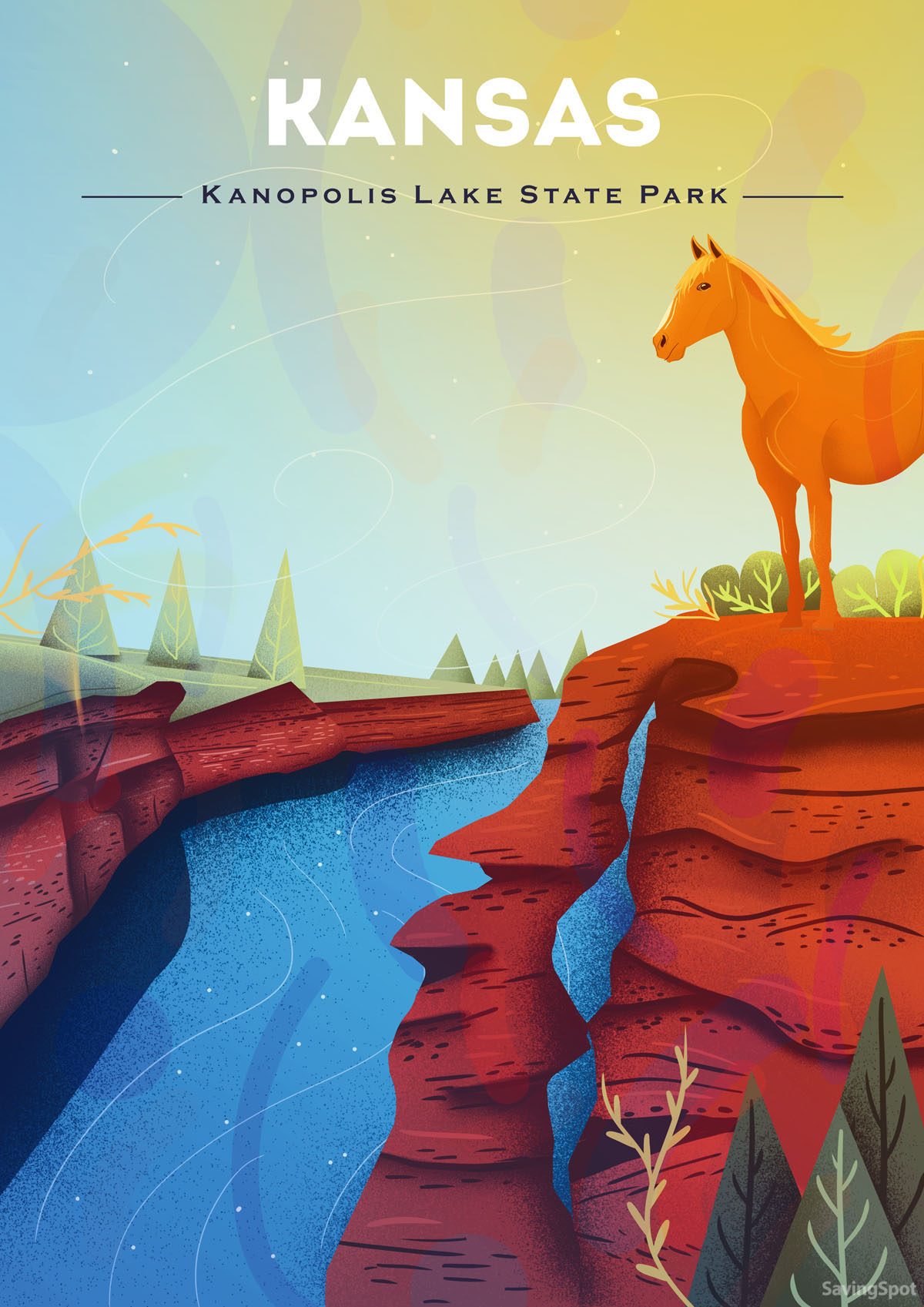 17. Kentucky: Levi Jackson Wilderness Road State Park
This land in Laurel County was a major route for settlers on their way to Kentucky from Virginia. Several features of the park are dedicated to the history of the settlers, including notable spots such as McHargue's Mill, a replica watermill built by the Civilian Conservation Corps in 1939. The route is also one of the best spots in the country for mountain bird-watching.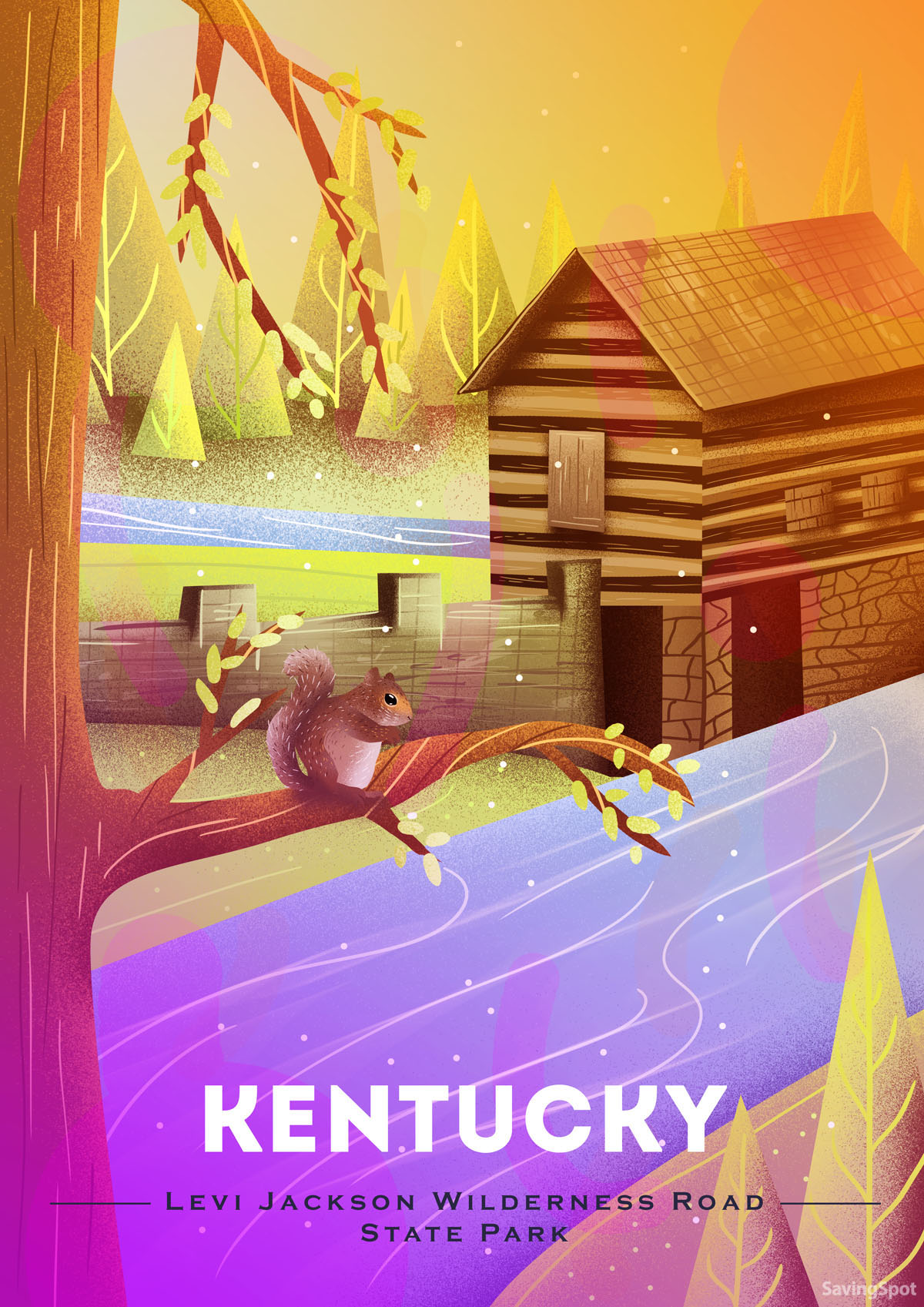 18. Louisiana: Chicot State Park
Chicot is found between the Atchafalaya Basin swamps and the central Louisiana hills in Prairie Cajun Country. The park's balmy and diverse landscapes host a rich a variety of life. Patient observers can spot bobcats, whitetail deer, raccoons, and coyotes. Beneath the waters, huge largemouth bass, crappie, and redear sunfish evade fishing hooks. Up above, Chicot's skies are a major migration route for all sorts of birdlife.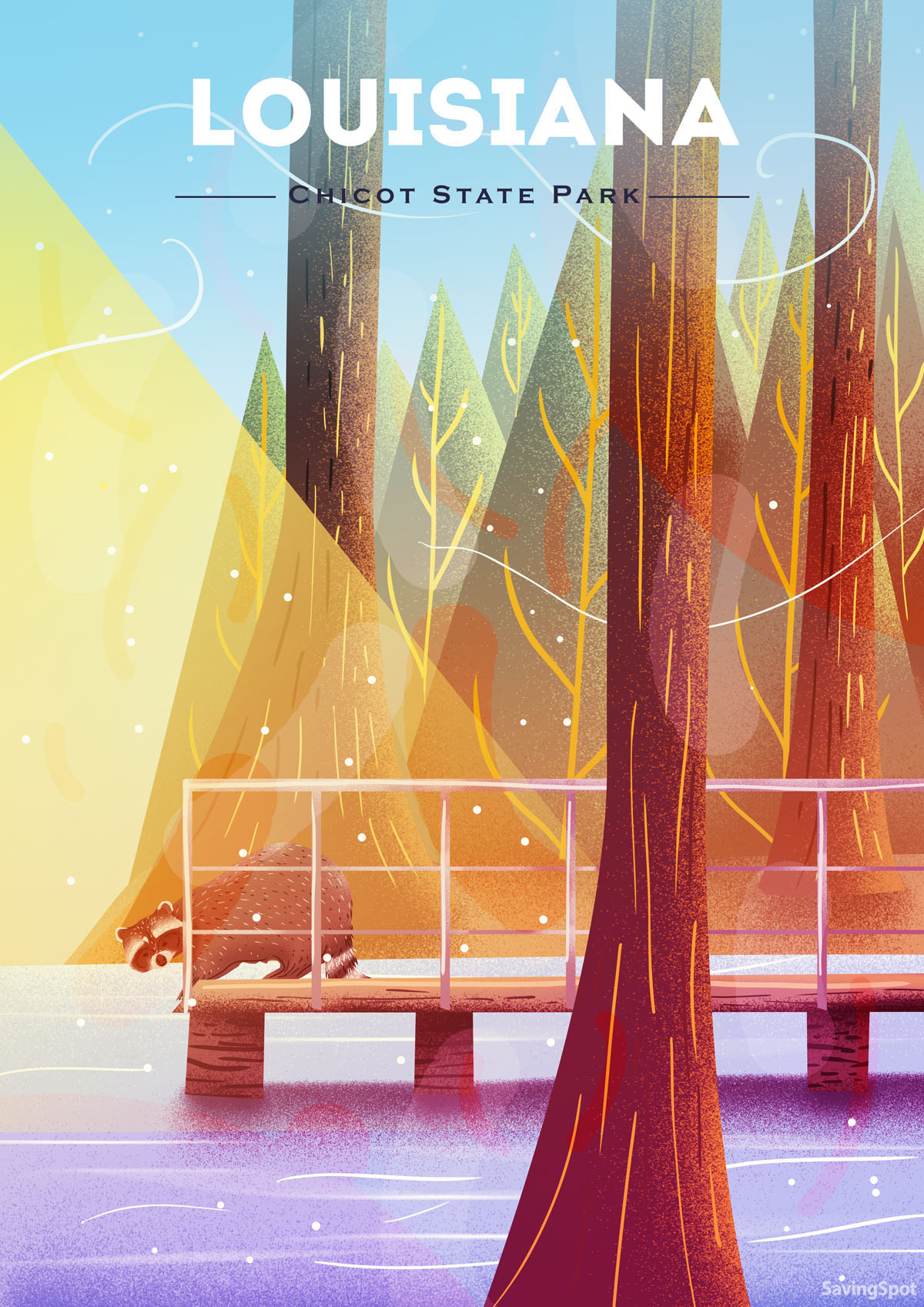 19. Maine: Camden Hills State Park
The views from Mt. Battie at the heart of Camden Hills are what make this such a special state park. The park's range of hiking and camping opportunities can be enjoyed safe in the knowledge that the charming New England town of Camden (a puffin-watching hot-spot) is not far away. The best time to visit is fall, when those epic views explode with autumnal color.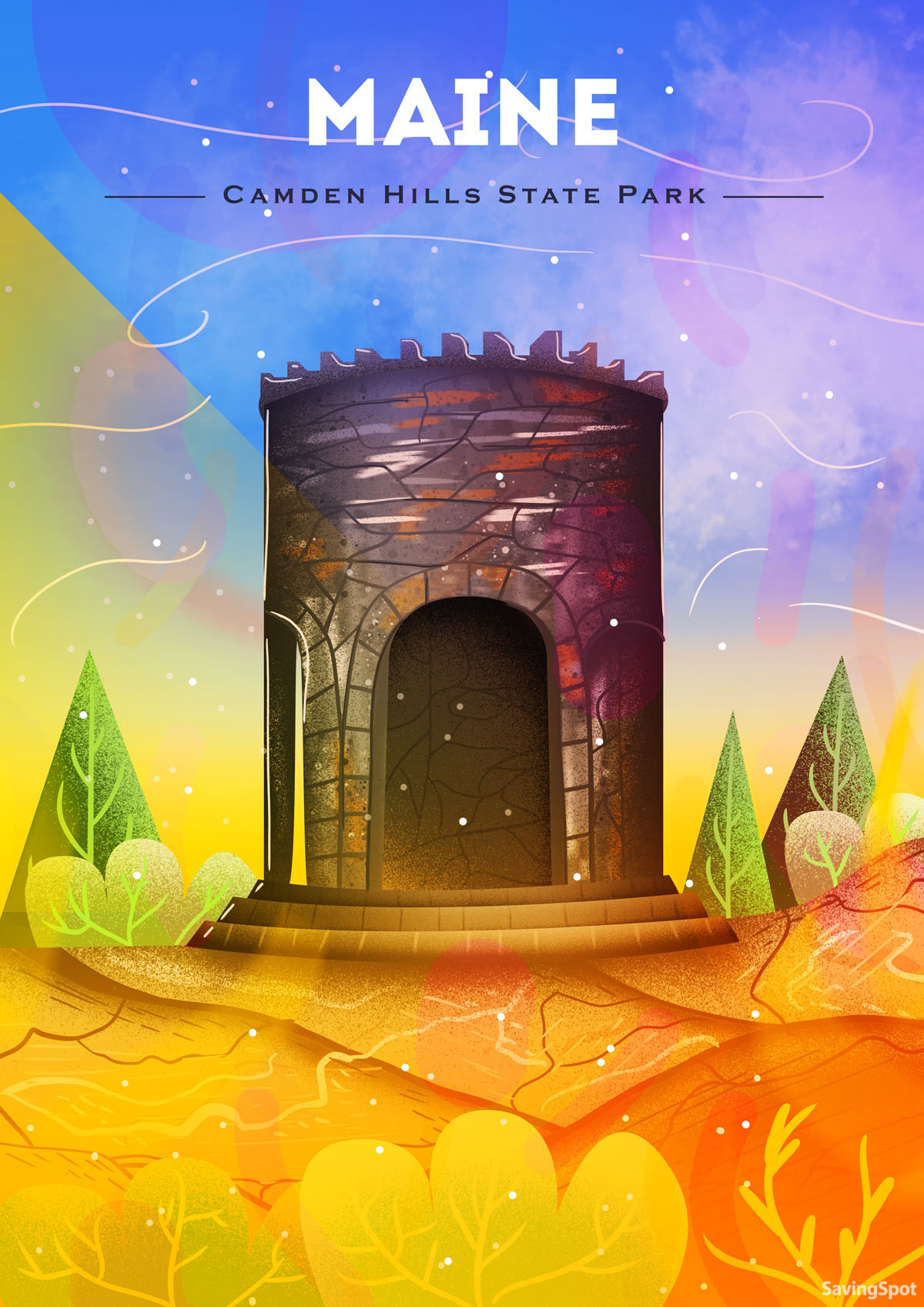 20. Maryland: New Germany State Park
New Germany is hidden between Big Savage Mountain and Meadow Mountain on the Eastern Continental Divide. The area was named by European colonists who noticed that it looked like their homeland in Germany, and mid-20th century reporters dubbed it 'The Maryland Alps'. For today's visitors, that means tall trees, a glistening lake, wholesome peace and quiet – and serious skiing come wintertime.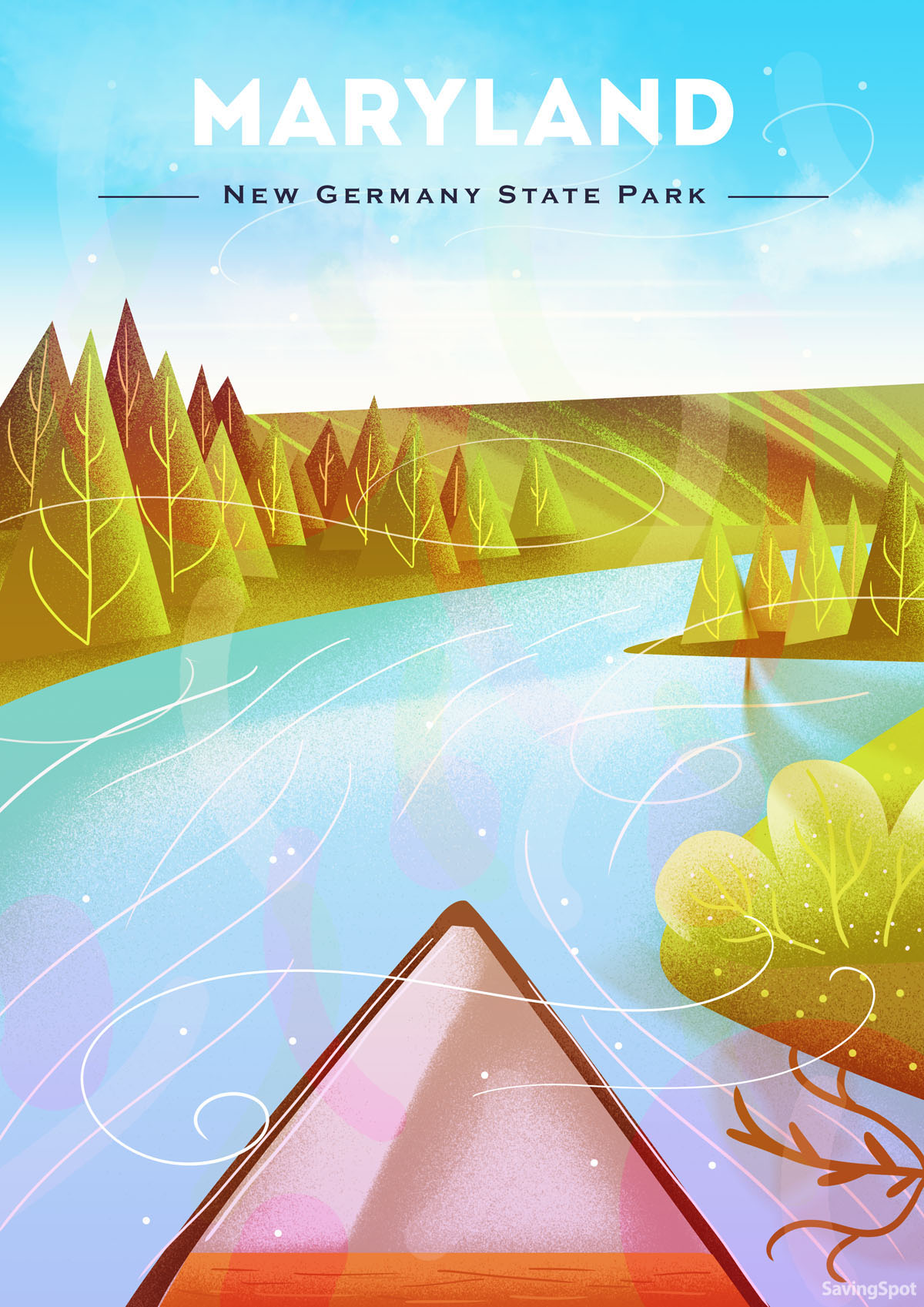 21. Massachusetts: Nickerson State Park
The clear blue water of Cliff Pond laps at the idyllic beaches around its circumference. Some small, shaded areas are just big enough to offer a single family a quiet alcove of their own. The pond remains shallow quite far out and is a popular arena for kayaking or a more genteel bob on an inflatable. Build up a sweat as you hike to one of Nickerson's other crystal-clear ponds, and then take another dip. This is Cape Cod, after all.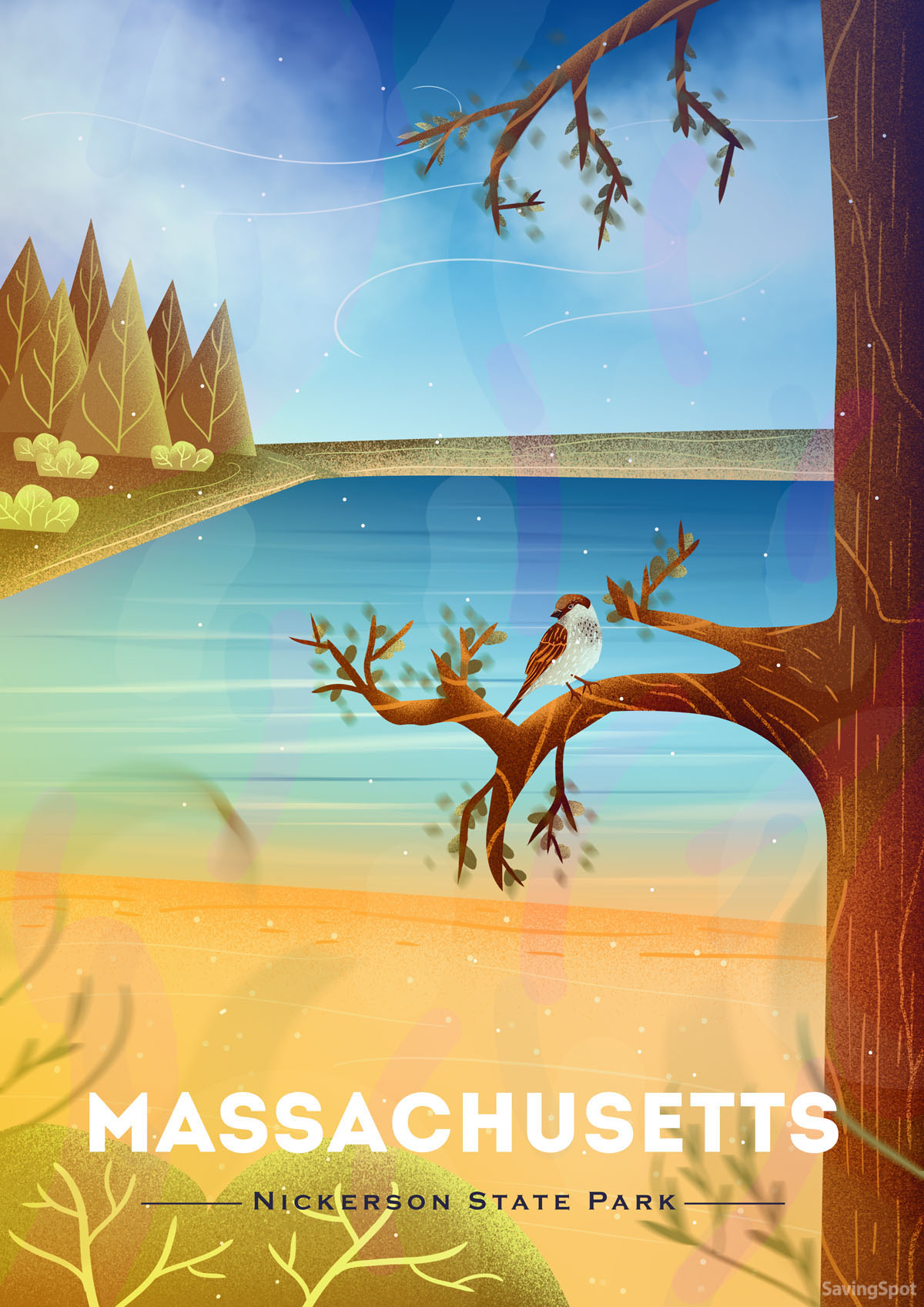 22. Michigan: Ludington State Park
Big Sable Point Lighthouse is the pinnacle of this fun-packed park of lakes and sand dunes. The lighthouse opened in 1876 and is still operational, although modern developments mean there's no lighthouse keeper needed any more. Still, volunteer keepers can join a list to spend two weeks in the building keeping a check on things. Regular visitors can simply take a tour of the premises.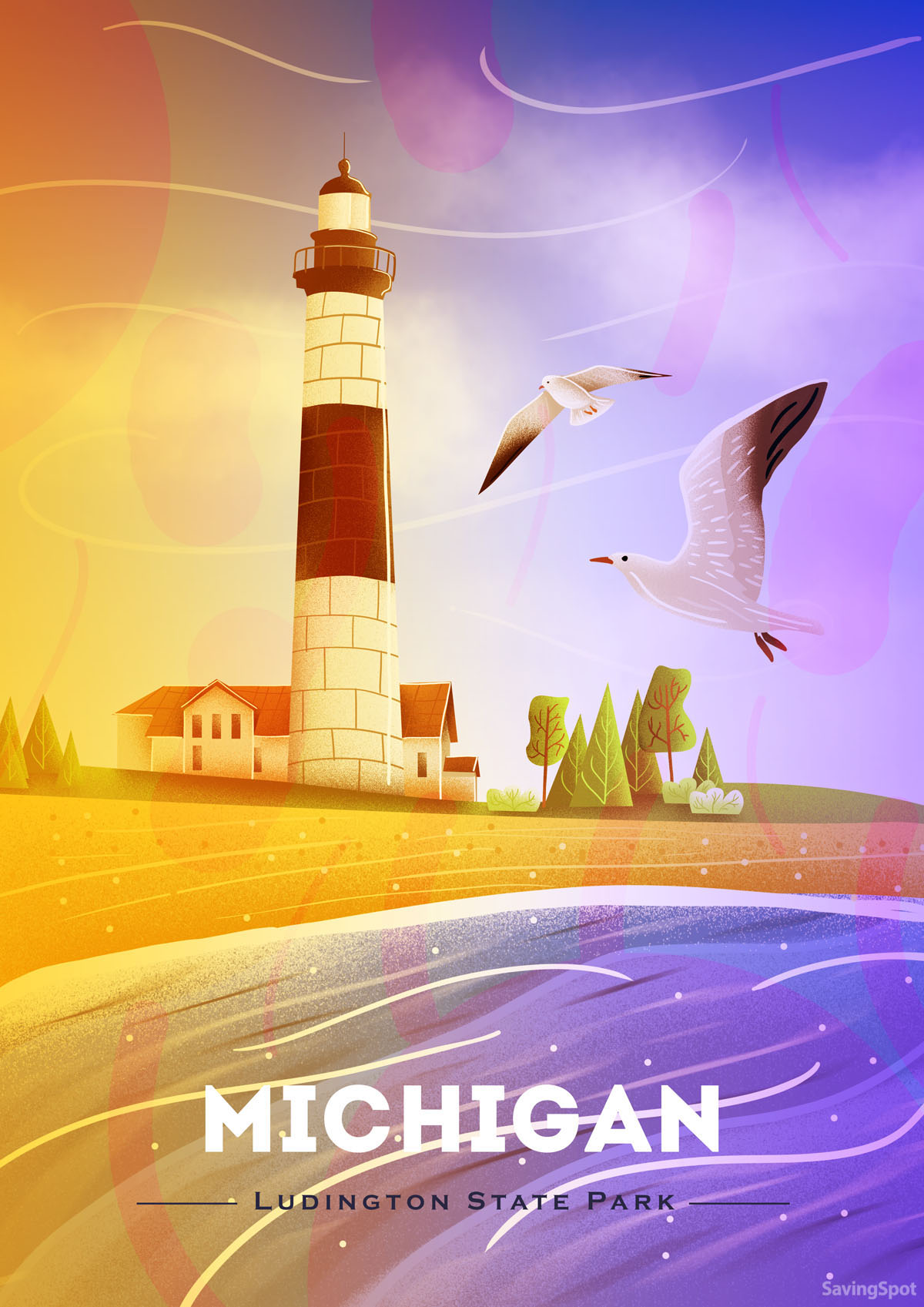 23. Minnesota: Frontenac State Park
Frontenac is celebrated for its lakes as well as its human history. Native Hopewell Indians made farms, living places, and burial grounds on this land for hundreds of years, inhabiting Frontenac since 400BC or earlier. Much later, aviator Jeptha Garrard tested his prototype flying machines from Frontenac's cliffs. None of them stayed airborne for long. Today, the skies above the park are host to around 250 different bird varieties.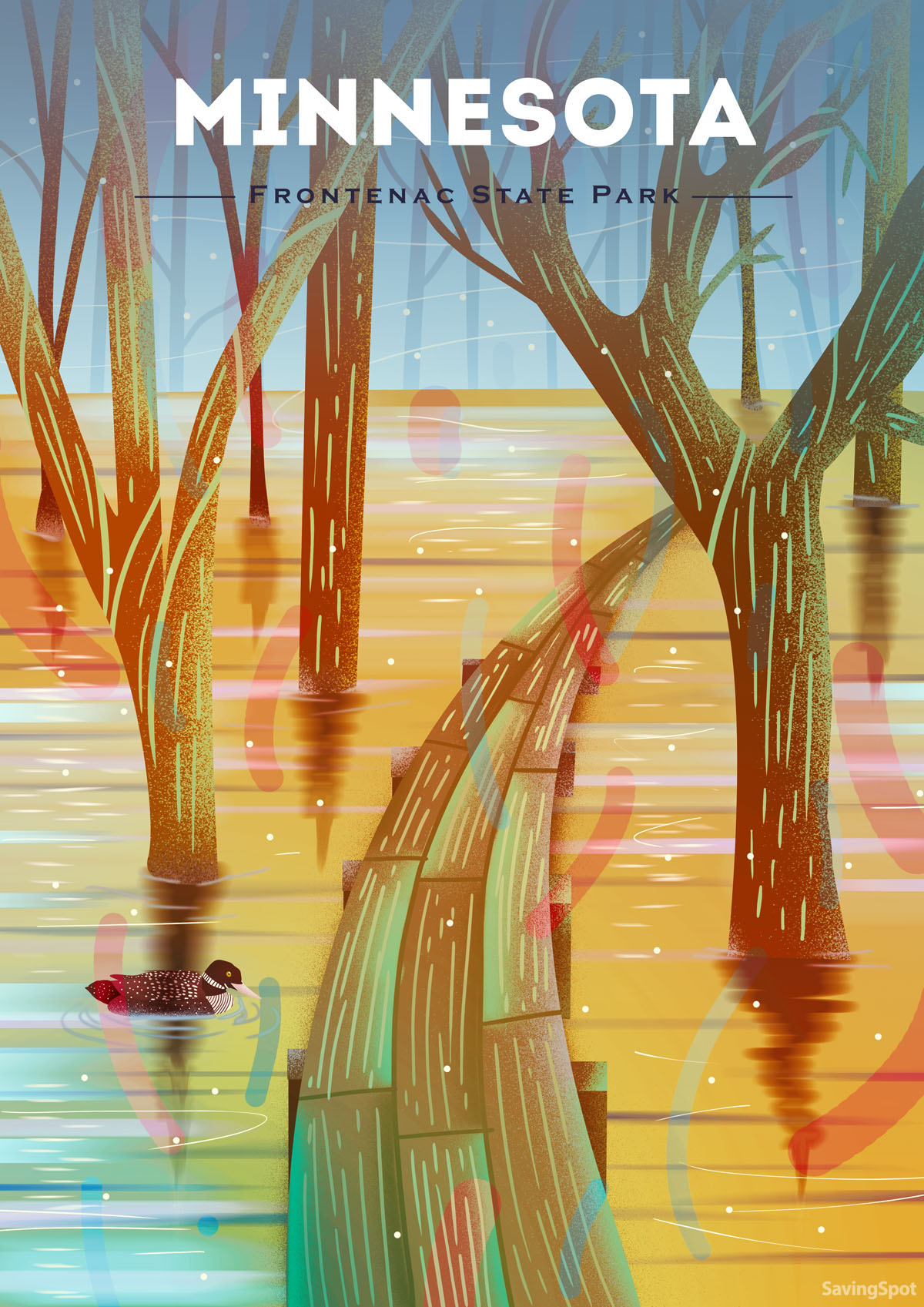 24. Mississippi: Paul B Johnson State Park
Trees are the thing at Paul B Johnson: this is pine belt country. Forests of loblolly pines, dogwoods, and ancient oak trees bestow rich color and fresh air on all who behold them. They ensure the fishing on Geiger Lake is peaceful and quiet, too. Serious trails through the woods offer a chance to stretch the legs.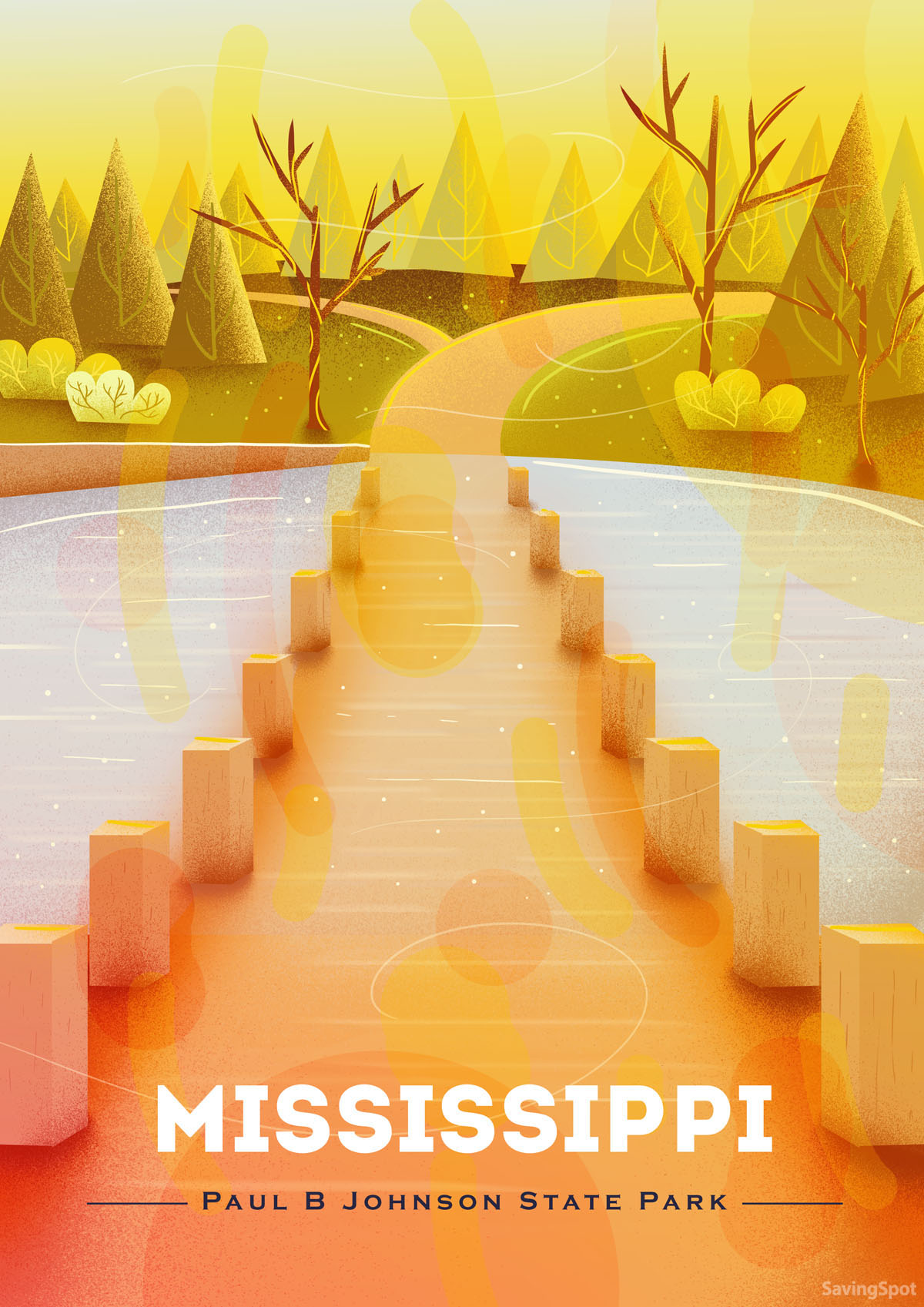 25. Missouri: Johnson's Shut-Ins State Park
'Nature's waterpark' is a rugged wilderness of curious geological rock formations among the St. Francois Mountains. Over centuries, the waters of the East Fork Black River have widened fractures in the hard rock to create chutes and gorges ('shut-ins') between the slippery surfaces. These natural waterslides are a fun way to cool off after hiking or rock-climbing around the surrounding woods and mountainside.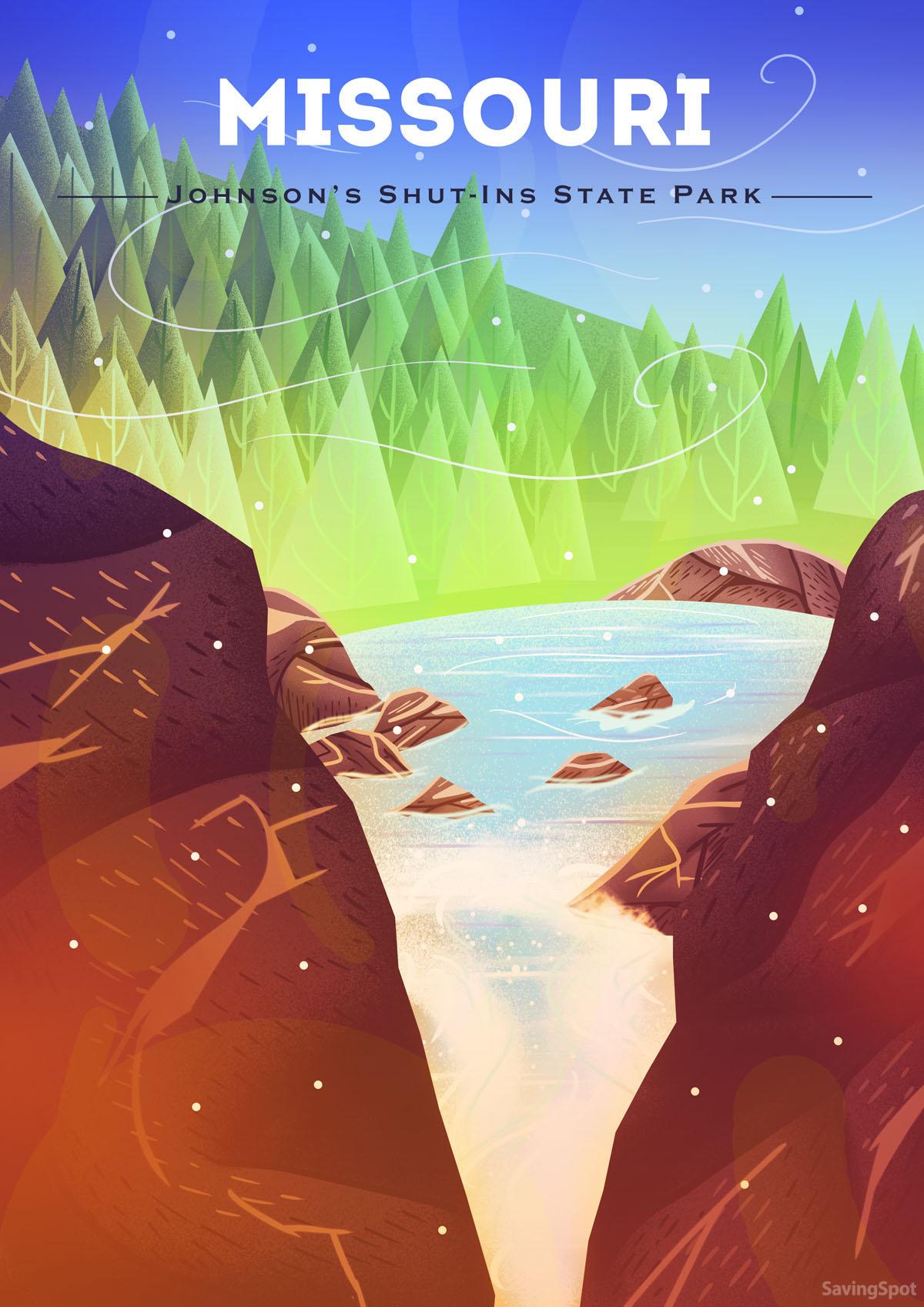 26. Montana: Lewis & Clark Caverns State Park
The Lewis & Clark Caverns feature a giant limestone grotto named after the explorers Meriwether Lewis and William Clark, who camped nearby during the first American expedition across the western United States. At least two hours of hiking time through the caves is recommended. You'll want to keep your eyes open for bats as you "duck, waddle, bend, and slide" across two miles of steps and slippery rocks. A one mile 'Paradise Tour' is also available for people with accessibility concerns.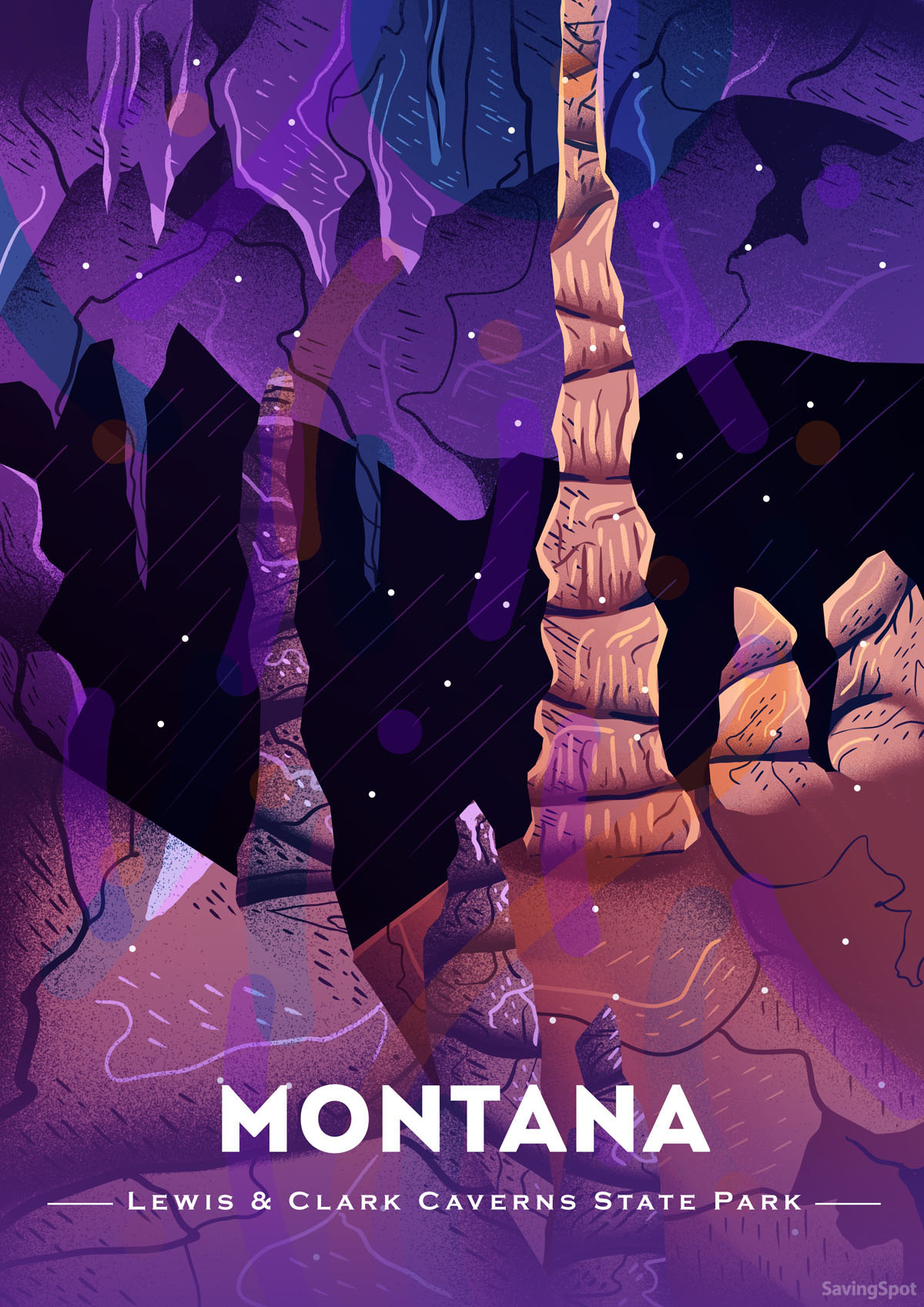 27. Nebraska: Platte River State Park
Platte River is a particularly fun and children-centric state park. Junior activities include outdoor movie screenings (blanket recommended), the new Spray & Splash Park, and a kid's naturalist program (including activities such as fishing and creek ecology). Meanwhile, grown-ups can hike, horse-ride, and appreciate the more-than-reasonable prices of the cabin accommodation.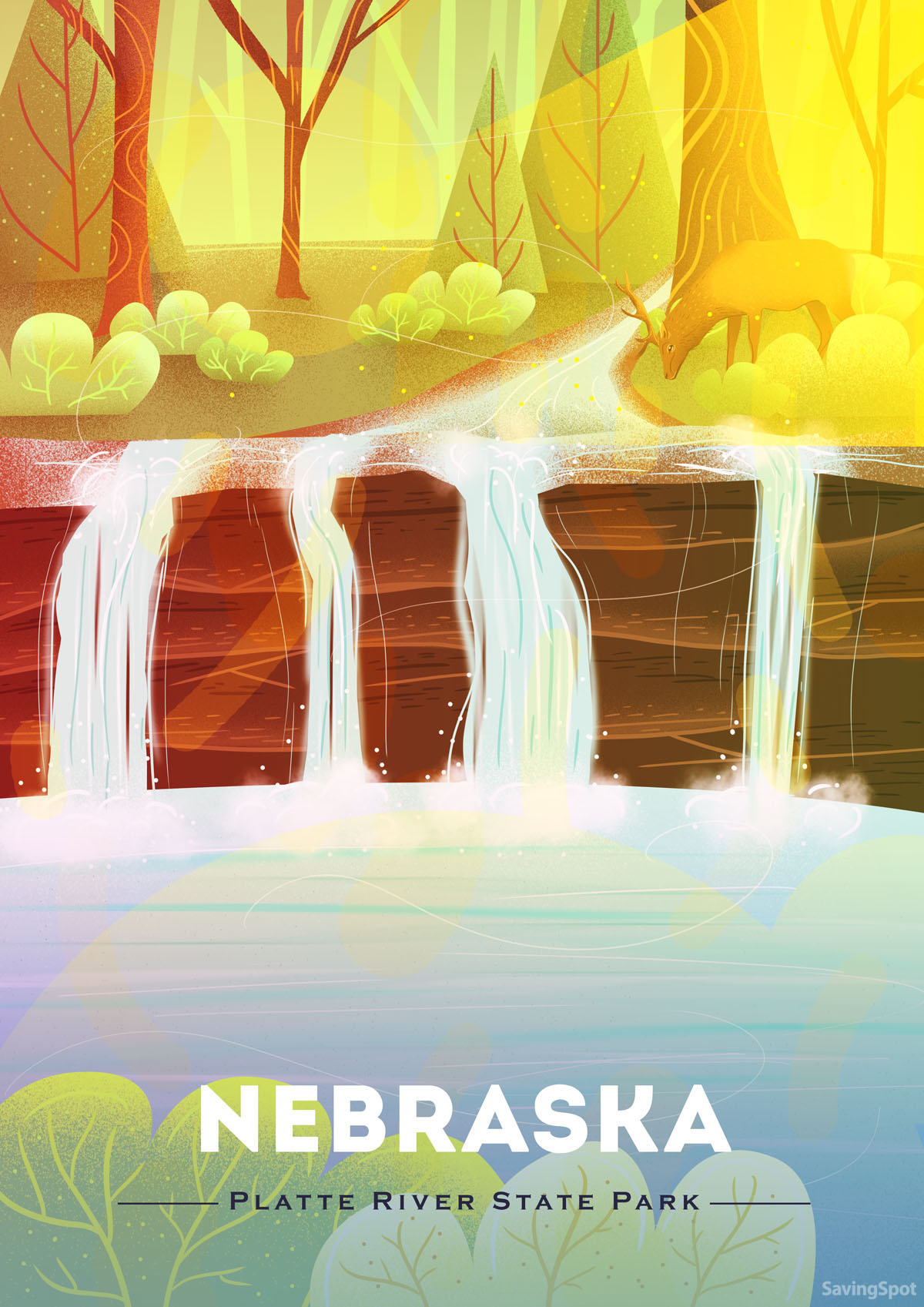 28. Nevada: Spring Mountain Ranch State Park
Nestled beneath the cliffs of the Wilson Range, Spring Mountain is a ranch with a past. Previous owners include Chester Lauck, Vera Krupp, and – yes – Howard Hughes. Before them, this was Paiute Indian territory. In the 19th-century, outlaws took advantage of the cover to practice illegal slave-trading, horse theft, and hold-ups. A rich diversity of plant life includes the desert marigold, Joshua Tree, and Mohave Yucca. Native animals include the jackrabbit, kit fox, and antelope ground squirrel.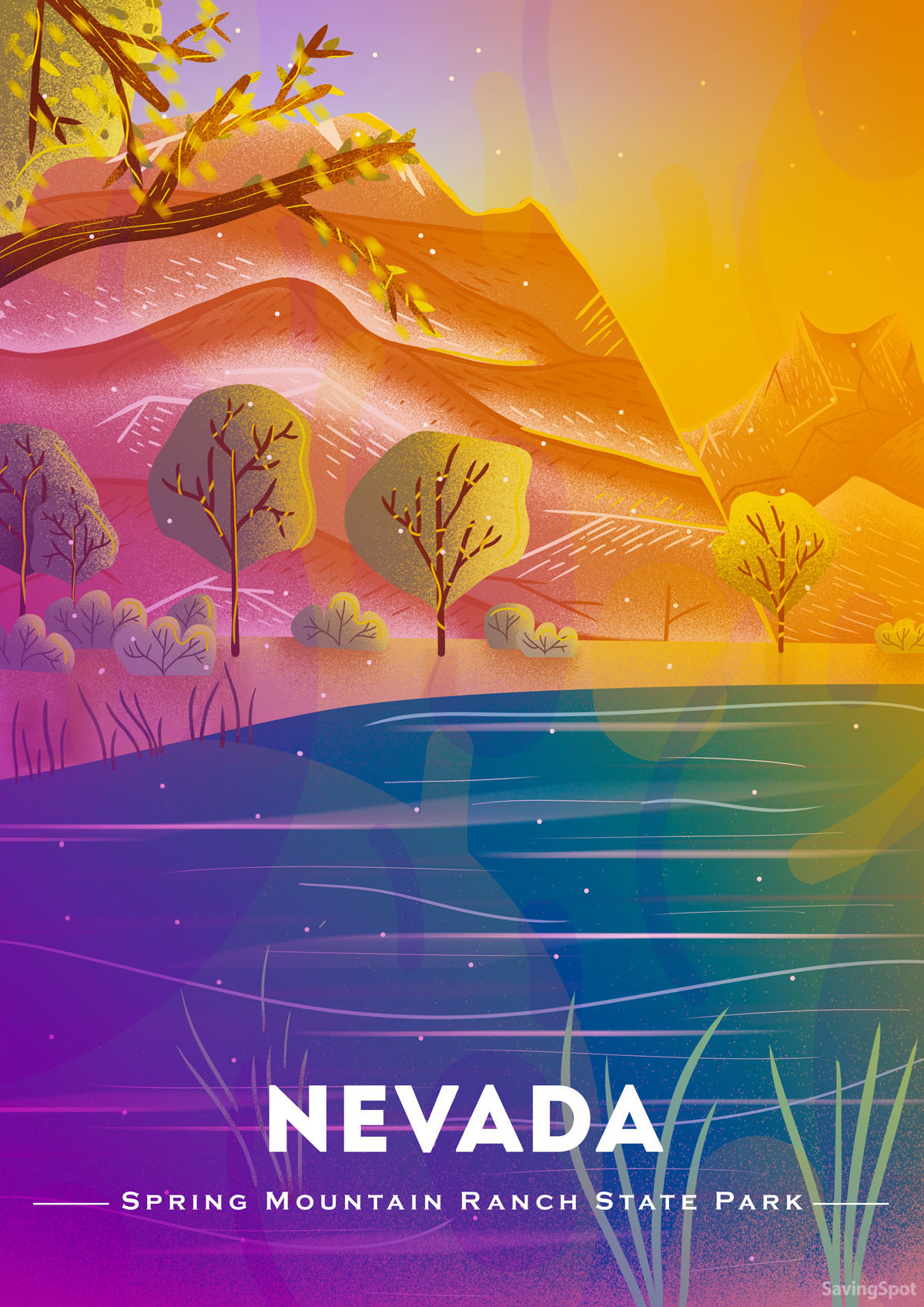 29. New Hampshire: Pawtuckaway State Park
Pawtuckaway State Park is centered around the 783-acre Pawtuckaway Lake. The park's rich landscape of mountains, boulders, and beaches is a magnet for climbers and geocaching and orienteering groups. The boulder field of glacial erratics is a low-key natural wonder of the American world, little known outside of its dedicated fanbase. These colossal 'wandering' rocks are not native to the region – they were deposited here by melting glaciers as the Ice Age thawed.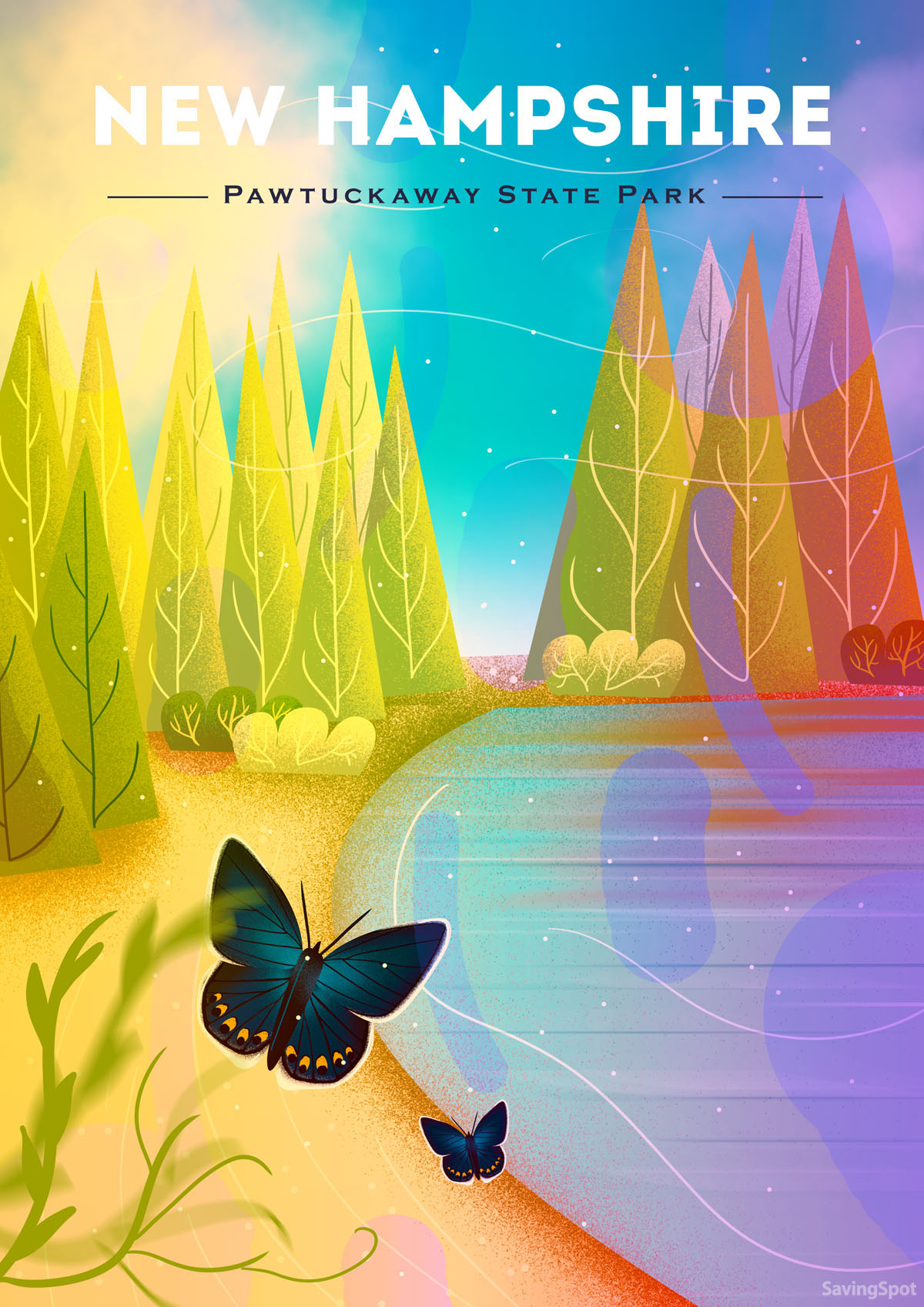 30. New Jersey: Wawayanda State Park 
As part of the Northeastern coastal forests ecoregion, Wawayanda is something of a 'jungle gym.' Hardwood forests, pudding stone outcrops, and swamps test the strength and spirit of those who brave the wilderness. An abandoned 19th-century industrial village on the path to Highland Lakes offers a glimpse of civilization.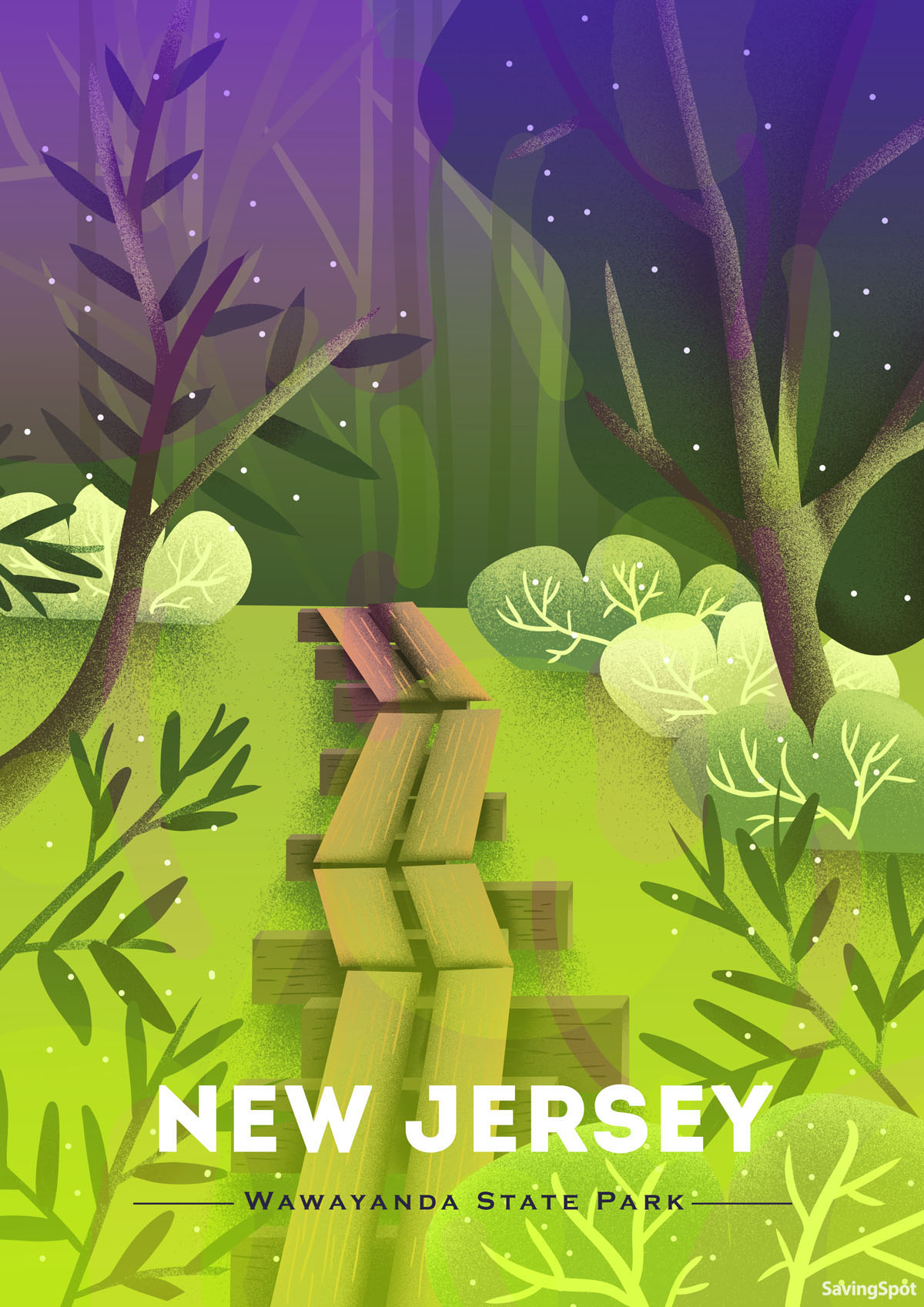 31. New Mexico: City of Rocks State Park
Camping at the City of Rocks is sure to be a fulfilling adventure, but it's worth noting the name accurately represents the landscape. Bring something soft to sleep on, because it's rocky out there! A volcanic eruption laid the foundations for this astonishing field of 40-ft rock columns which have taken 35 million years to erode to their present state.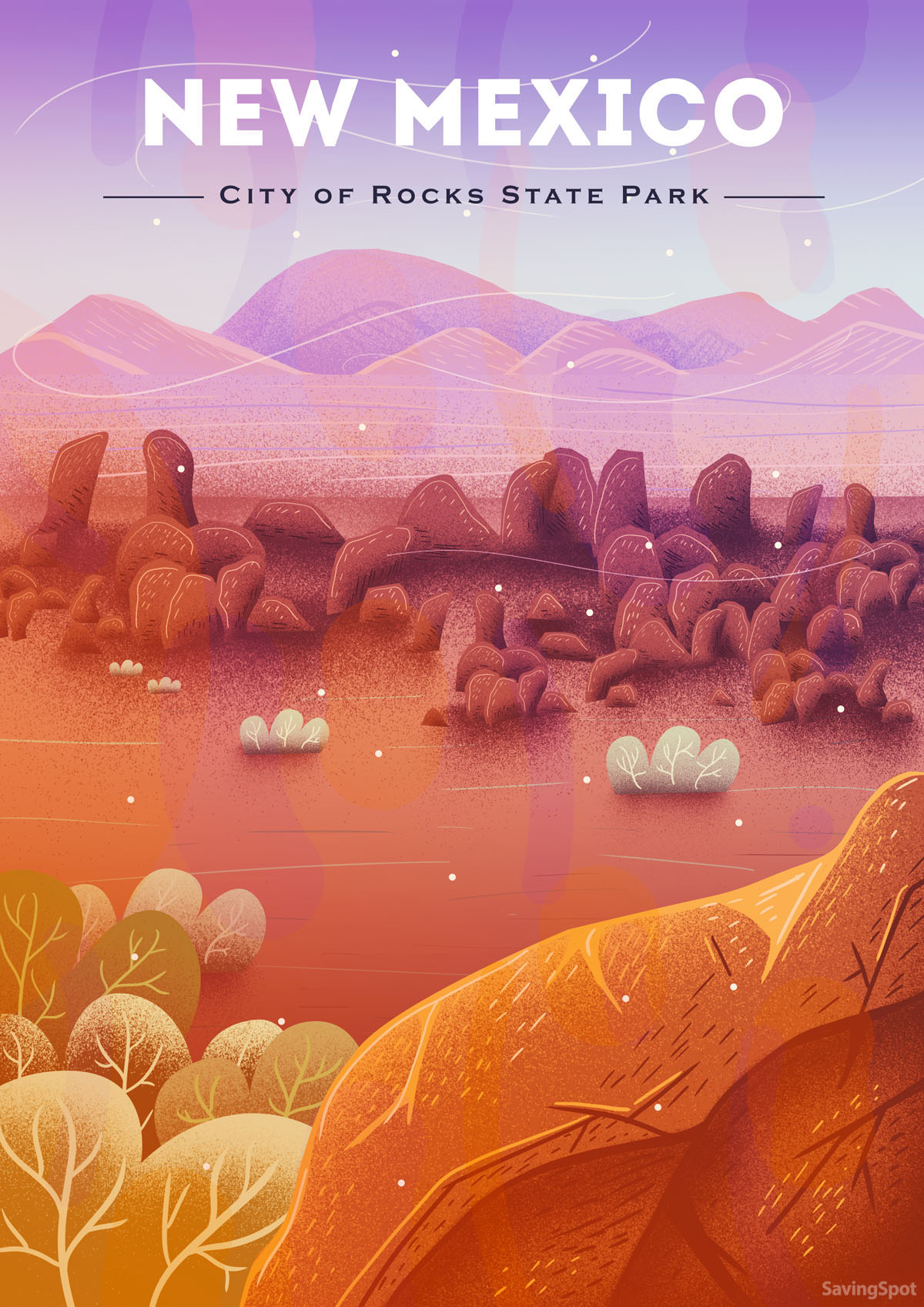 32. New York: Verona Beach State Park 
Verona Beach State Park boasts one of the most diverse aquatic habitats in the region, thanks to Oneida Lake, Black Creek, the cattail marshes, and bottomland hardwood swamps. Visitors, too, can enjoy the life aquatic on the beach, in the bathhouse, or fishing and ice fishing. For landlubbers, winter is the best time to visit in order to enjoy cross-country skiing and snowmobiling.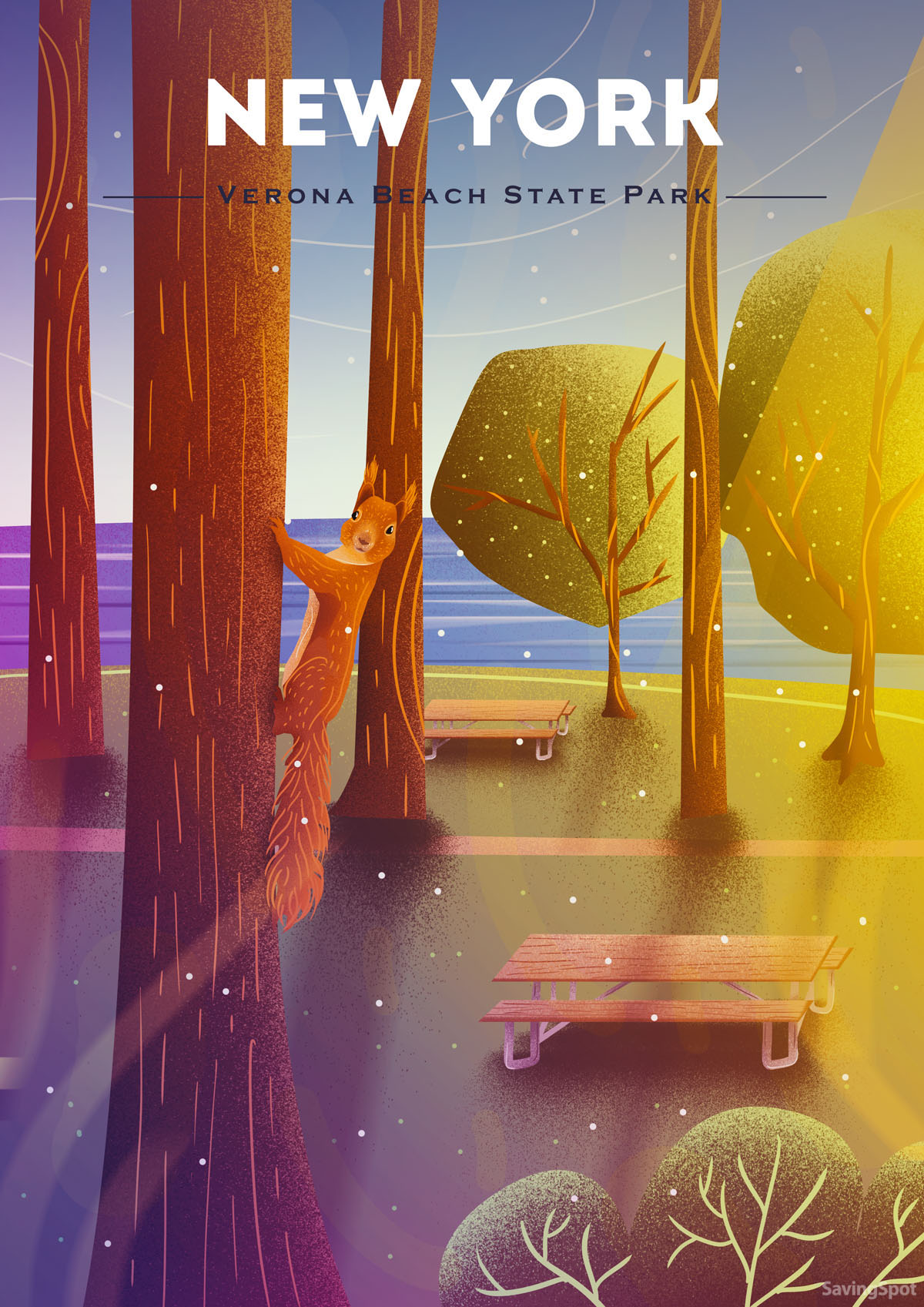 33. North Carolina: Lake James State Park
Lake James is the beating heart of its eponymous state park. A wide variety of fowl frequent the lake's 150 mile shoreline, including green heron, belted kingfisher, mallard, and the Canadian goose. The sandy mountainside beach at Paddy's Creek makes the area nicely inhabitable for human water-birds, too. A range of hikes are available around the creek and along Catawba River.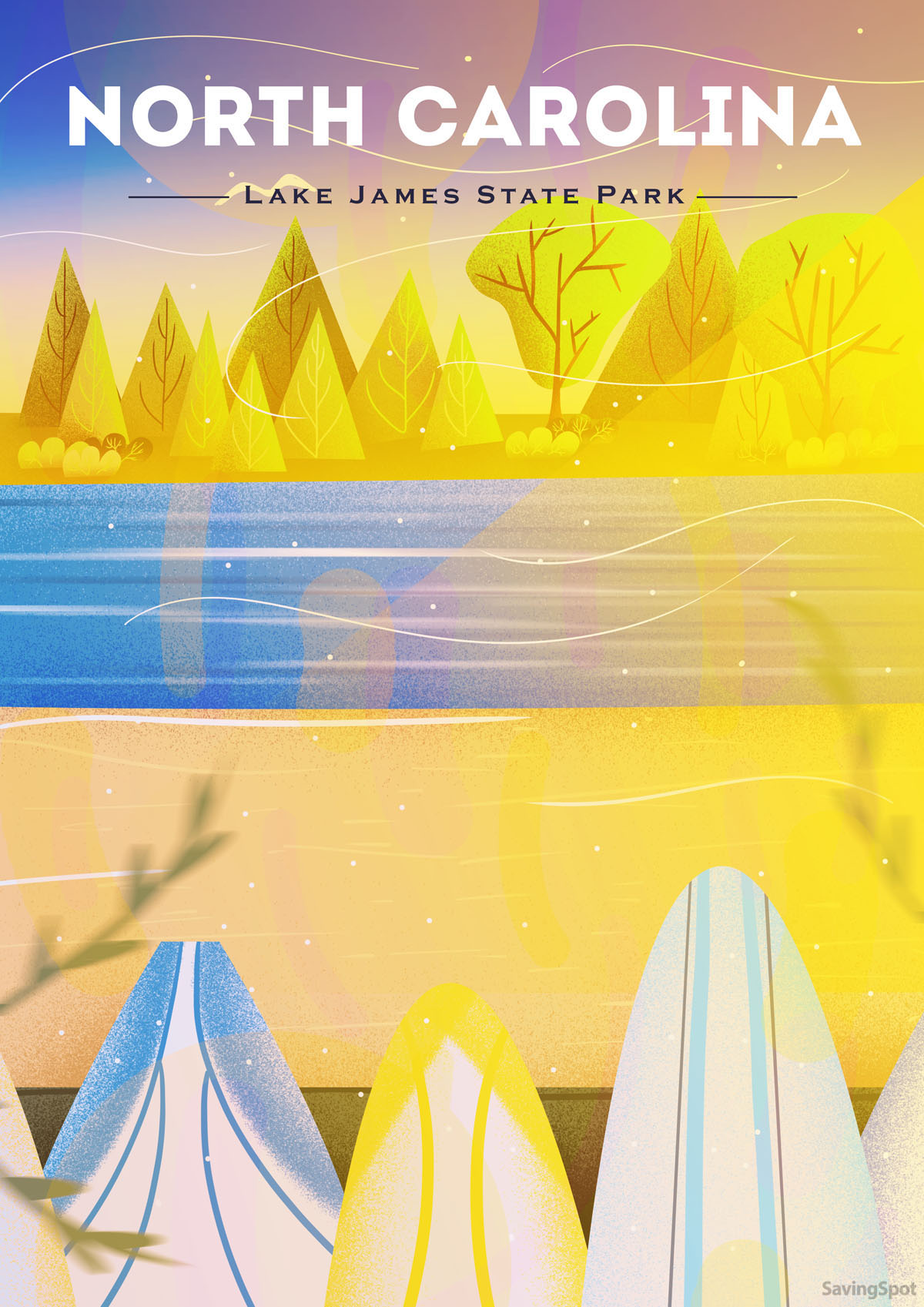 34. North Dakota: Icelandic State Park
A rich history of Icelandic settlement is celebrated in the restored buildings at the wooded park on Lake Renwick. Nearby nature preserves along Tongue River are home to the rare Pileated Woodpecker and Western Wood-Pewee. Meanwhile, the whole family can chillax on Renwick's leafy, sun-dappled beaches.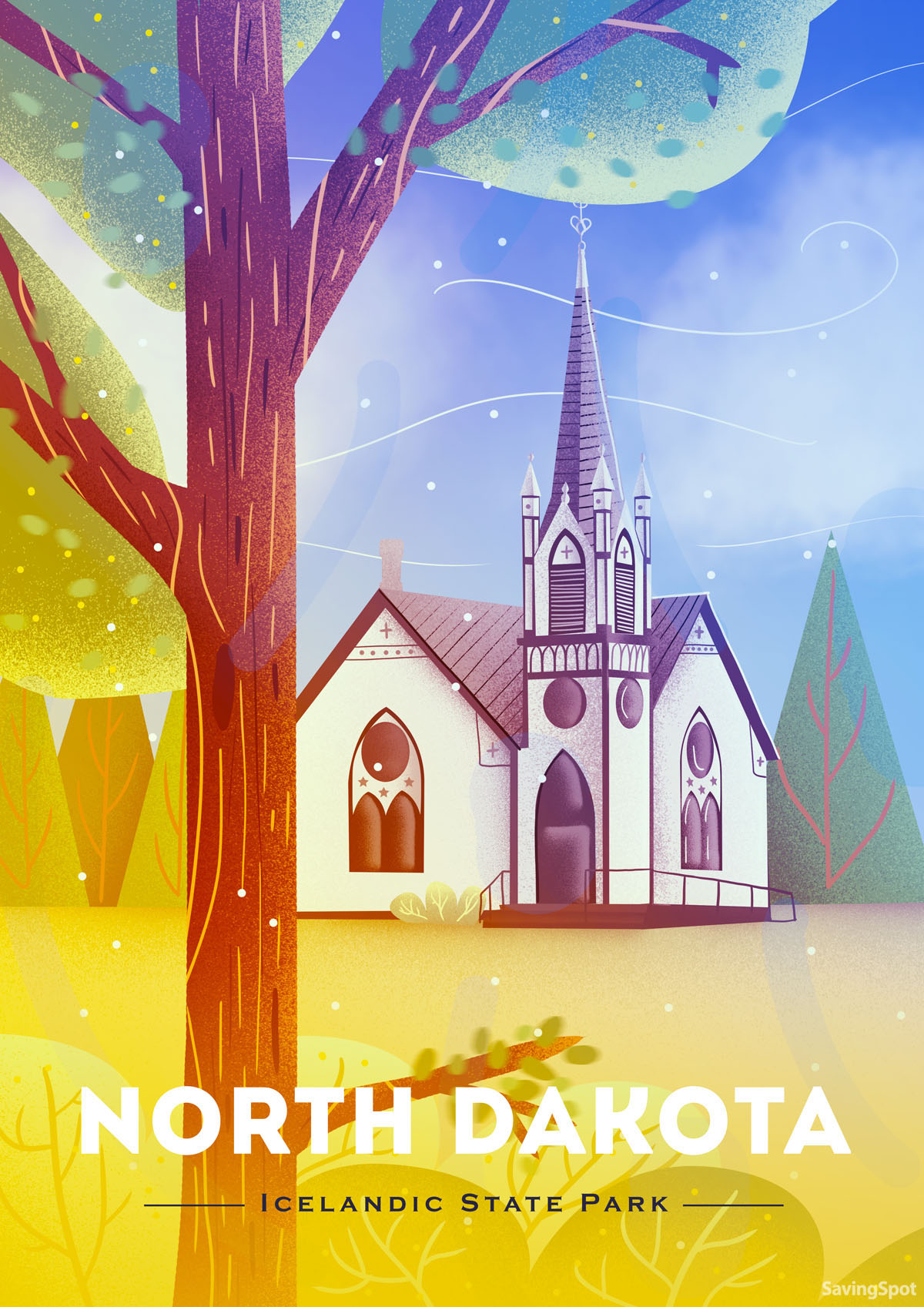 35. Ohio: John Bryan State Park
John Bryan State Park is rich in human and geologic history. Mound builder cultures first made an appearance in this part of Ohio thousands of years ago, followed by Shawnee Native Americans. Settlers pushed them out early in the 19th century, exploiting the land with a number of mills that can still be seen in various states of preservation today. Visible layers of shale, dolomite, and limestone at Little Miami River gorge reveal an even longer history of shifting sea-levels and glacial erosion.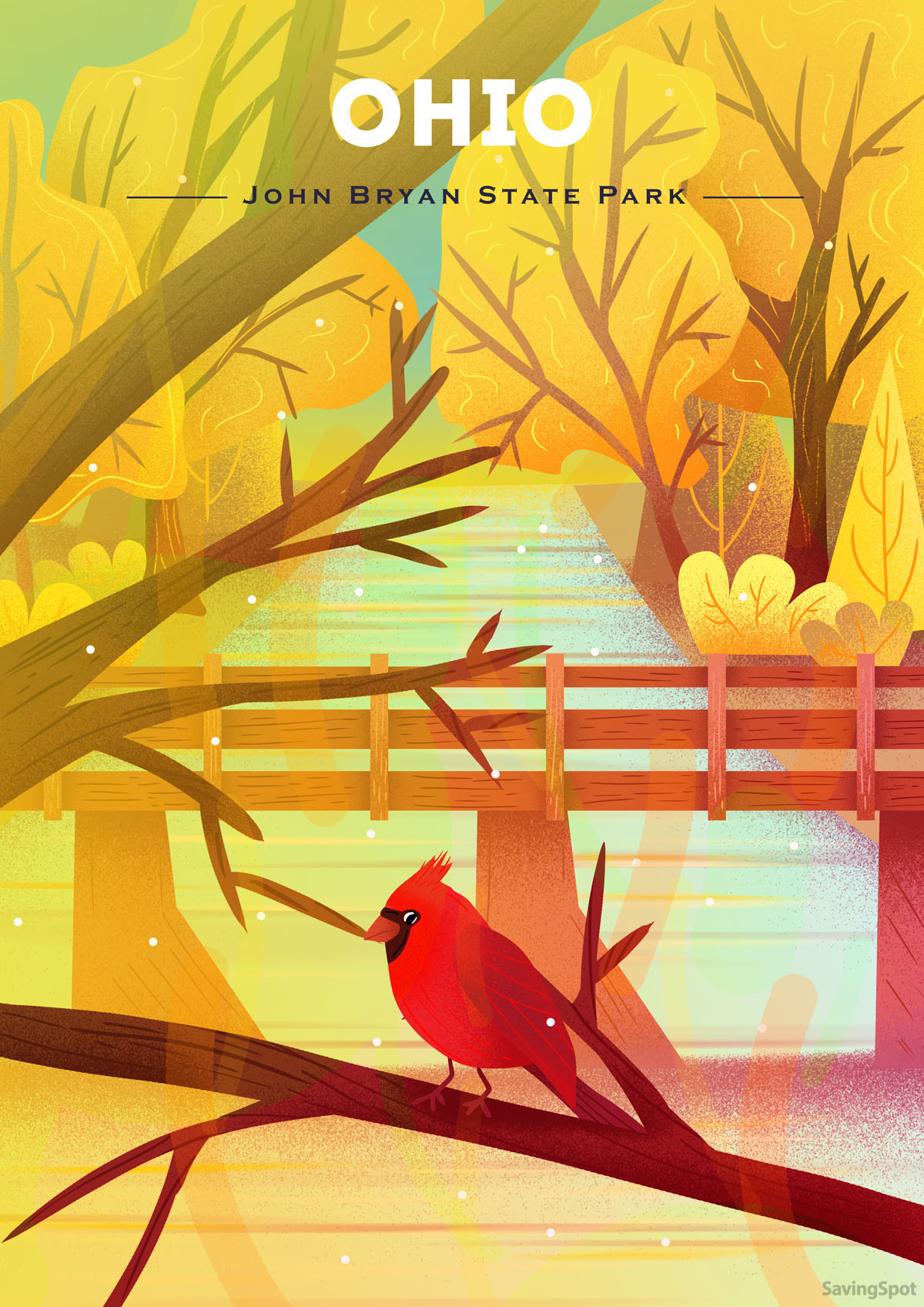 36. Oklahoma: Beavers Bend State Park
The Beavers Bend Forest Heritage Center features displays antique forestry tools and wooden art to enhance your woodland experience. But you may forget it all the moment you see the beauty of the stunning lake, mountain, and colorful forest outside. Golf is an option if you don't mind 'spoiling a good walk.' Or let it all drift by aboard a river float, paddle, or bumper boat on Broken Bow Lake.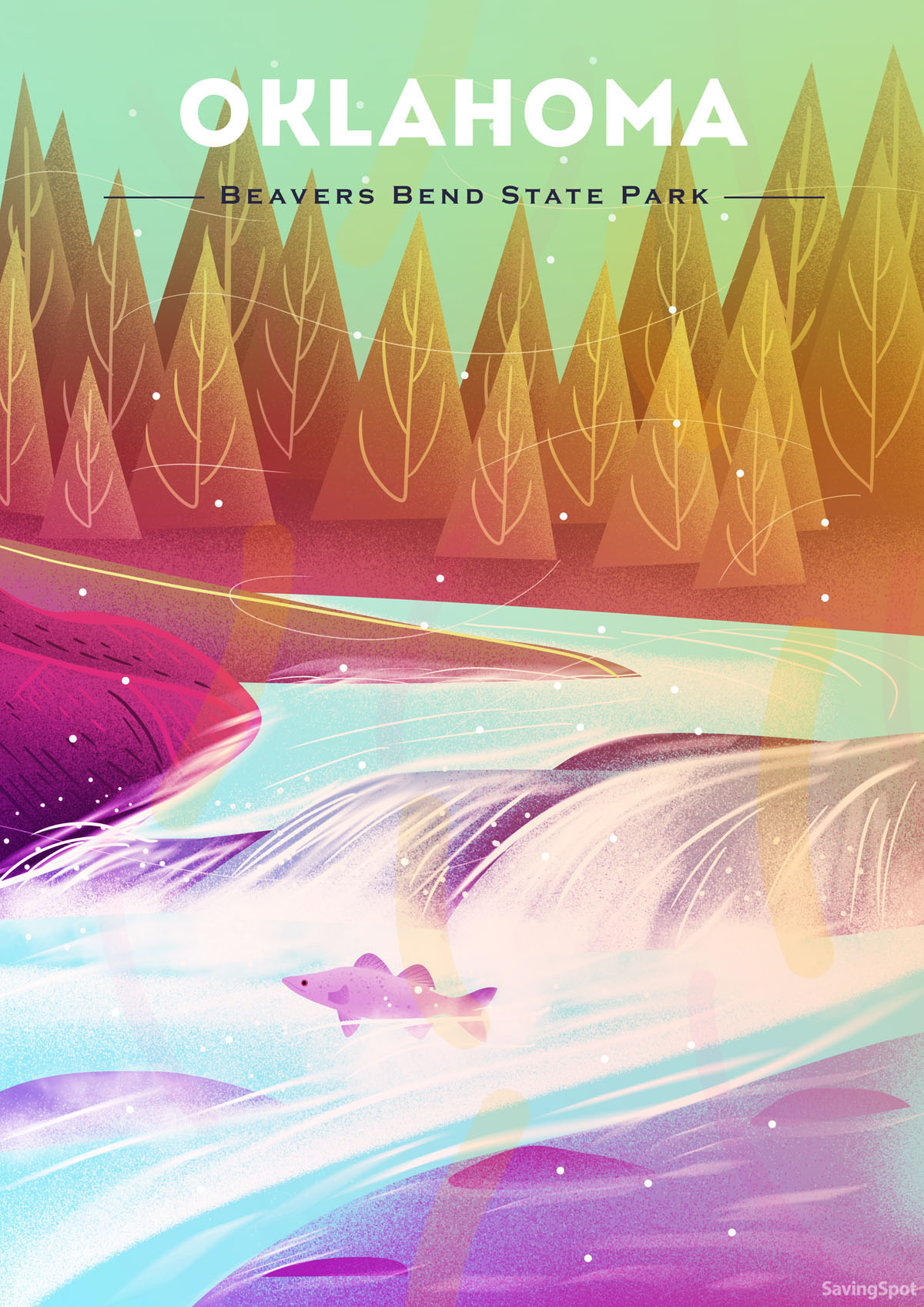 37. Oregon: Oswald West State Park
Doesn't 'surfing at Smuggler's Cove' sound like bucket-list material? Wholesome types will enjoy catching a wave on this secluded beach after a half-mile hike. In the evening, mellow out with a bonfire or explore the tide pools. With a number of other excellent Pacific beaches on offer in Oswald West, there's somewhere new to relax day after day.
38. Pennsylvania: Caledonia State Park
History has left its imprint on Caledonia State Park, named after Thaddeus Stevens' famous charcoal furnace. The Caledonia Furnace was destroyed by Confederates in the 1860s but a reconstruction can be seen in the park today. Nearby fields that were once used as hospitals for the wounded of Gettysburg have now become play areas for children. The waters and woods where Caledonian families once worked and played are now a natural adventure playground, while the new artificial swimming pool features a safe and ADA-friendly waterslide.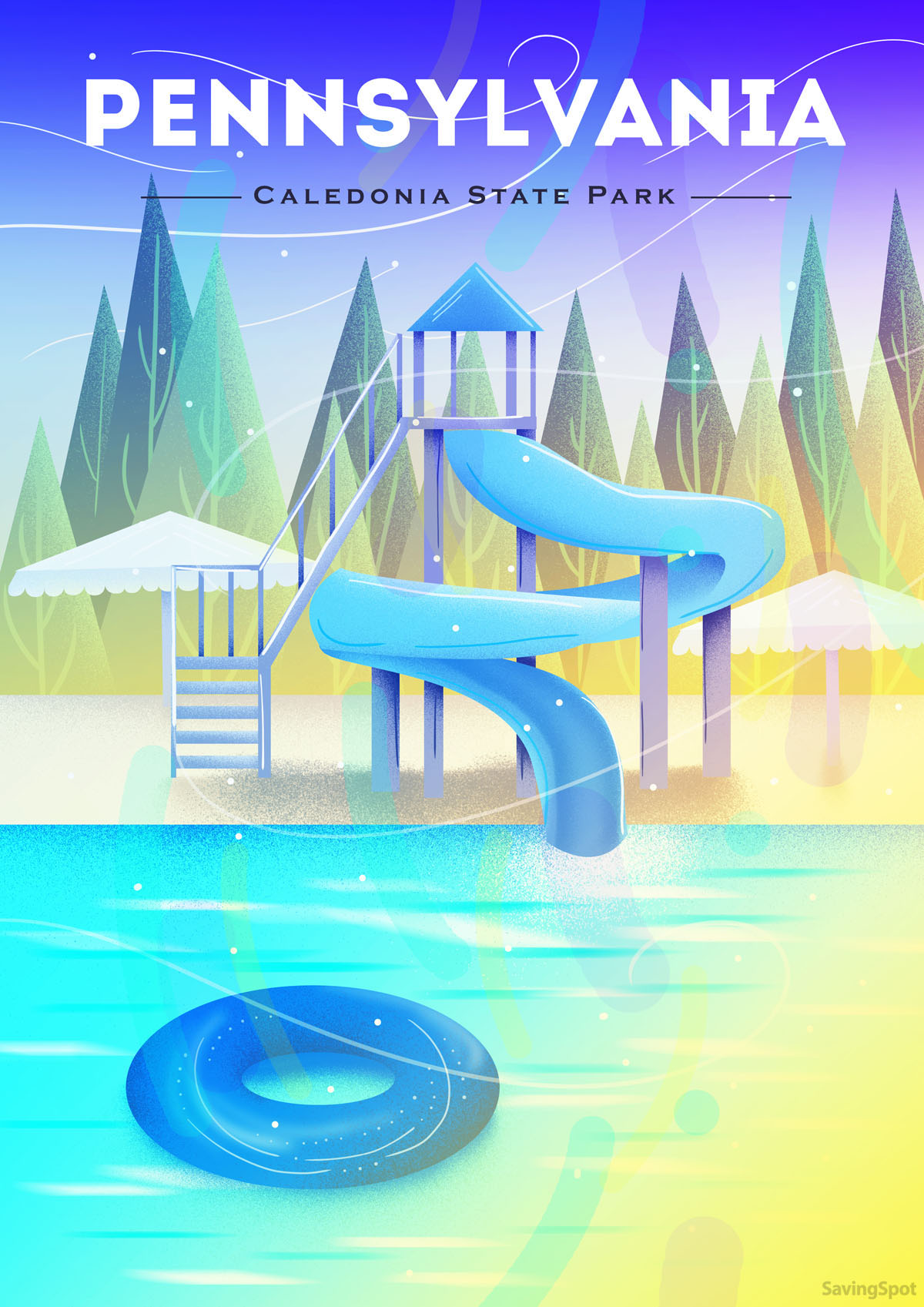 39. Rhode Island: Fishermen's Memorial State Park & Campground
Fishermen's Memorial State Park was developed on the former World War II Fort Greene complex, and gun positions and bunkers can still be observed on the park's beaches. Point Judith Lighthouse is a pretty, octagonal brownstone building dating back to 1857, for which it is well worth making a detour. The park's name honors those who have lost their lives in the treacherous but romantic fog that settles on the Atlantic beyond Rhode Island's shores.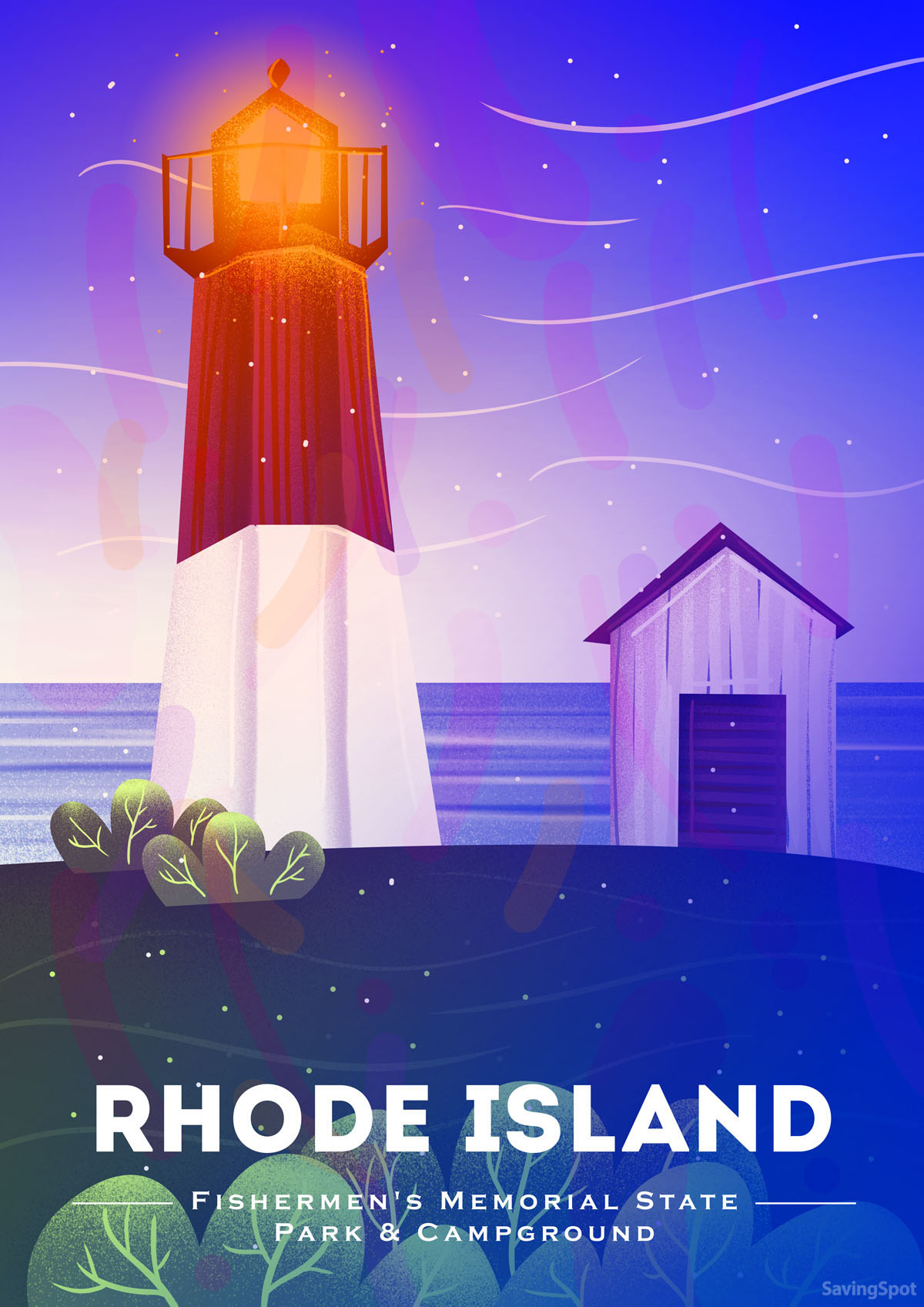 40. South Carolina: Edisto Beach State Park
Edisto is a hub of Native American history. Stand-out features include a mound of oyster shells left behind by native Edisto Indians who used the land as far back as 2000BC. Local sea-life includes dolphins, who are best spotted in the fall, and the occasional sea turtle or jellyfish.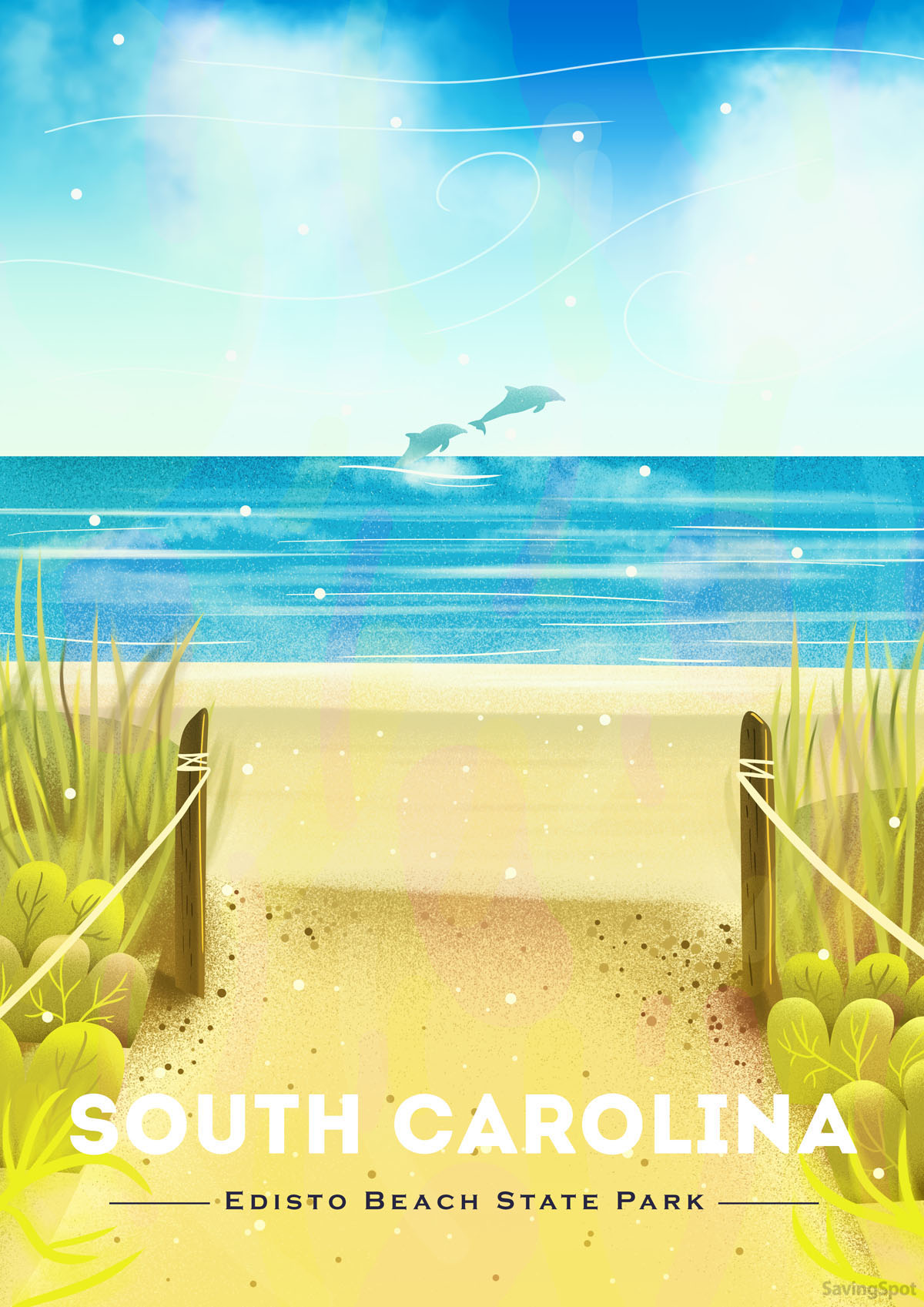 41. South Dakota: Palisades State Park
Palisades may not be the biggest park in the States, but it packs a punch. Ambitious climbers and hikers will adore the billion-year-old, fifty-foot quartzite rock formations at Split Rock Creek. The quartzite is particularly special for containing the rare catlinite mineral from which Native Americans make peace pipes. The whole arrangement is balanced atop the Coteau des Prairies plateau, further adding the feeling that Palisades is a work of art to behold.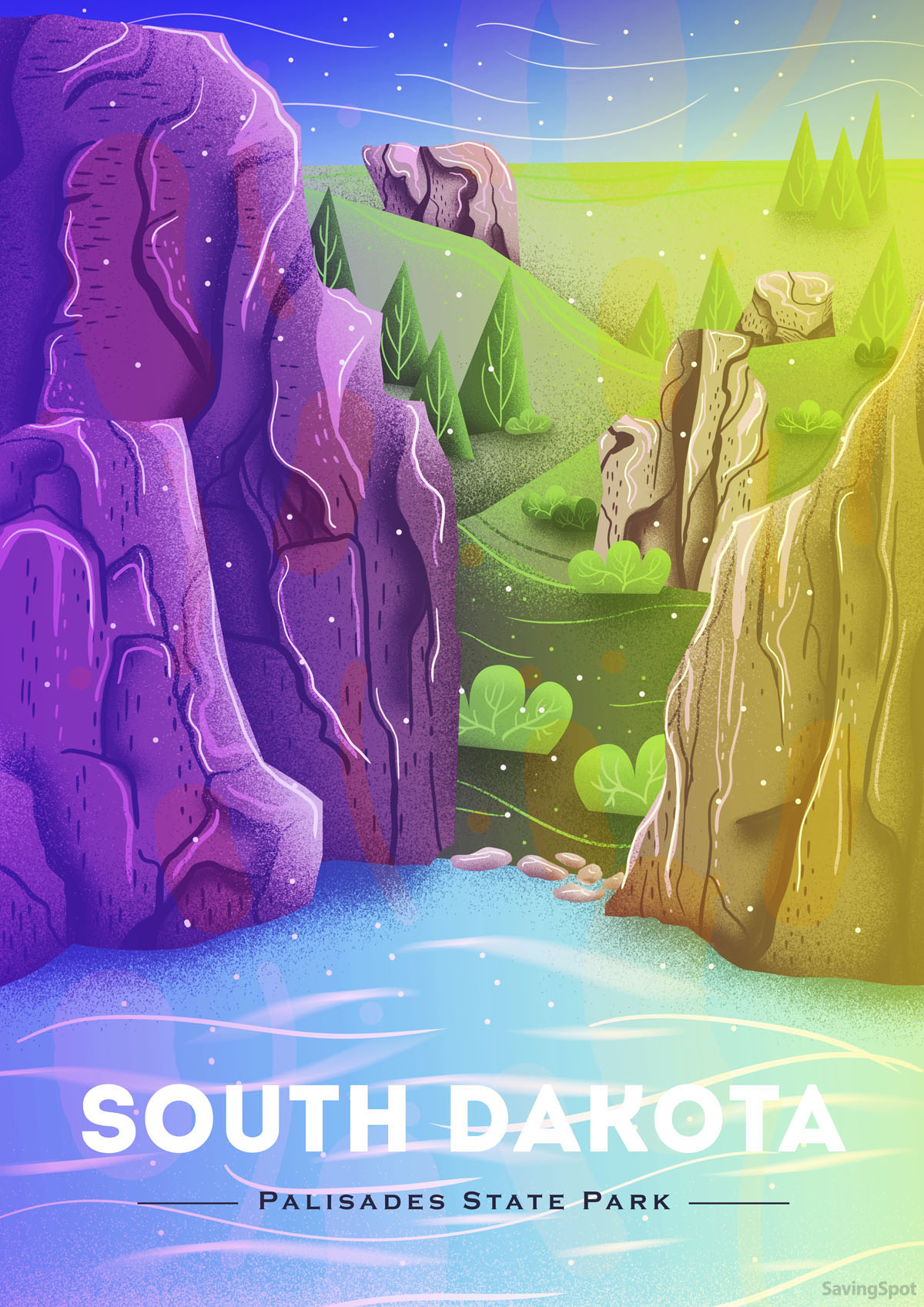 42. Tennessee: Henry Horton State Park
Henry Horton is home to Duck River, a spectacularly diverse ecosystem of water life including over 50 species of mussels. An Olympic-sized swimming pool, bathhouses, and children's wading pool offer the chance to splash around without fear of treading on a mollusk. Camping and overnight options range from rough-and-ready to glamping and fancy cabins, depending on your taste and budget.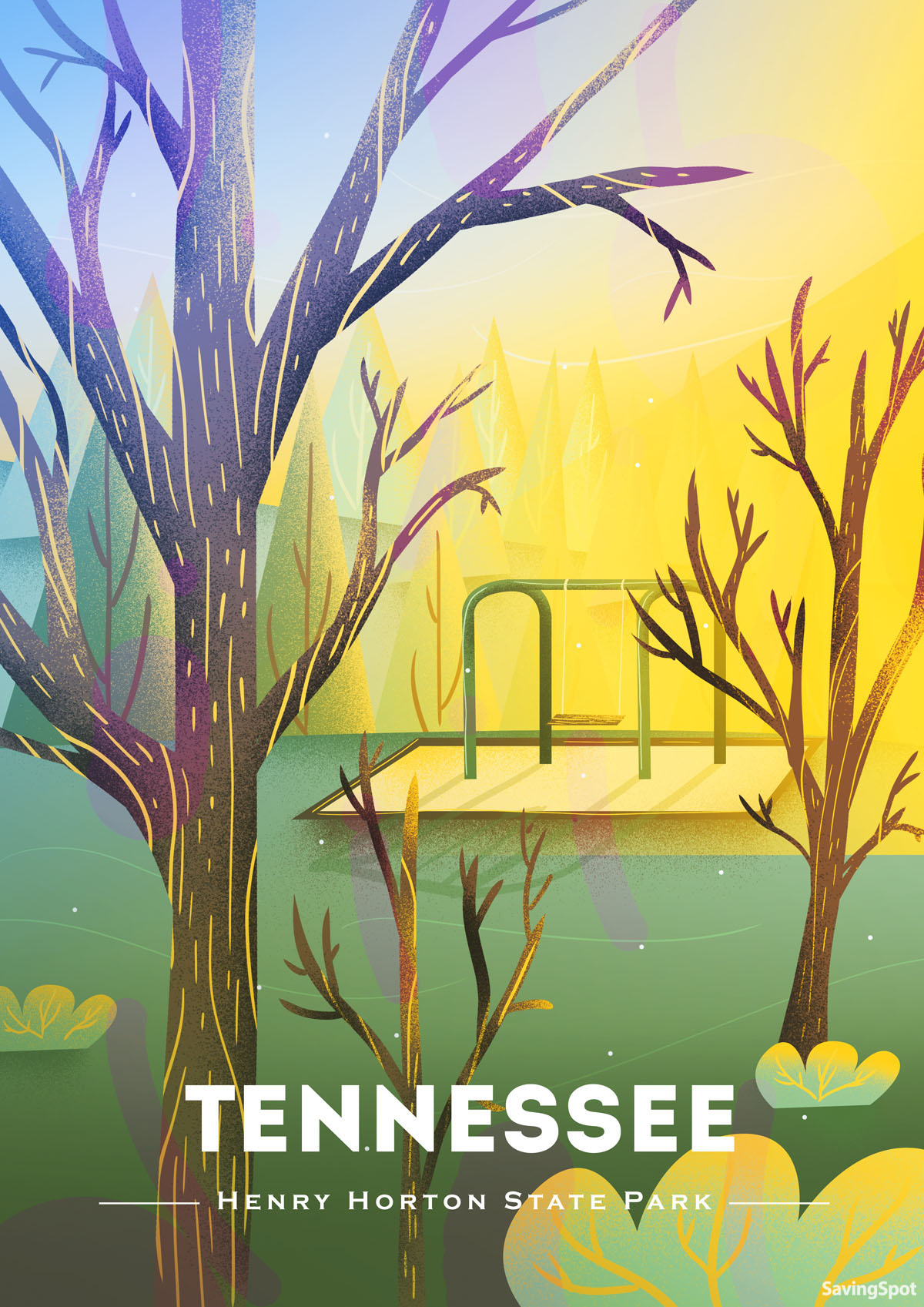 43. Texas: Davis Mountain State Park
While camping may be on your park visit schedule, there are few state parks that you would visit specifically for the night views as opposed to the daytime activity. But Davis Mountain, with its proximity to the stars, offers otherworldly night sky views and photography opportunities from a bed of 30 million-year-old volcanic rock. Ground-level attractions include Civilian Conservation Corps-built fireplaces, Adobe buildings, and stone picnic tables.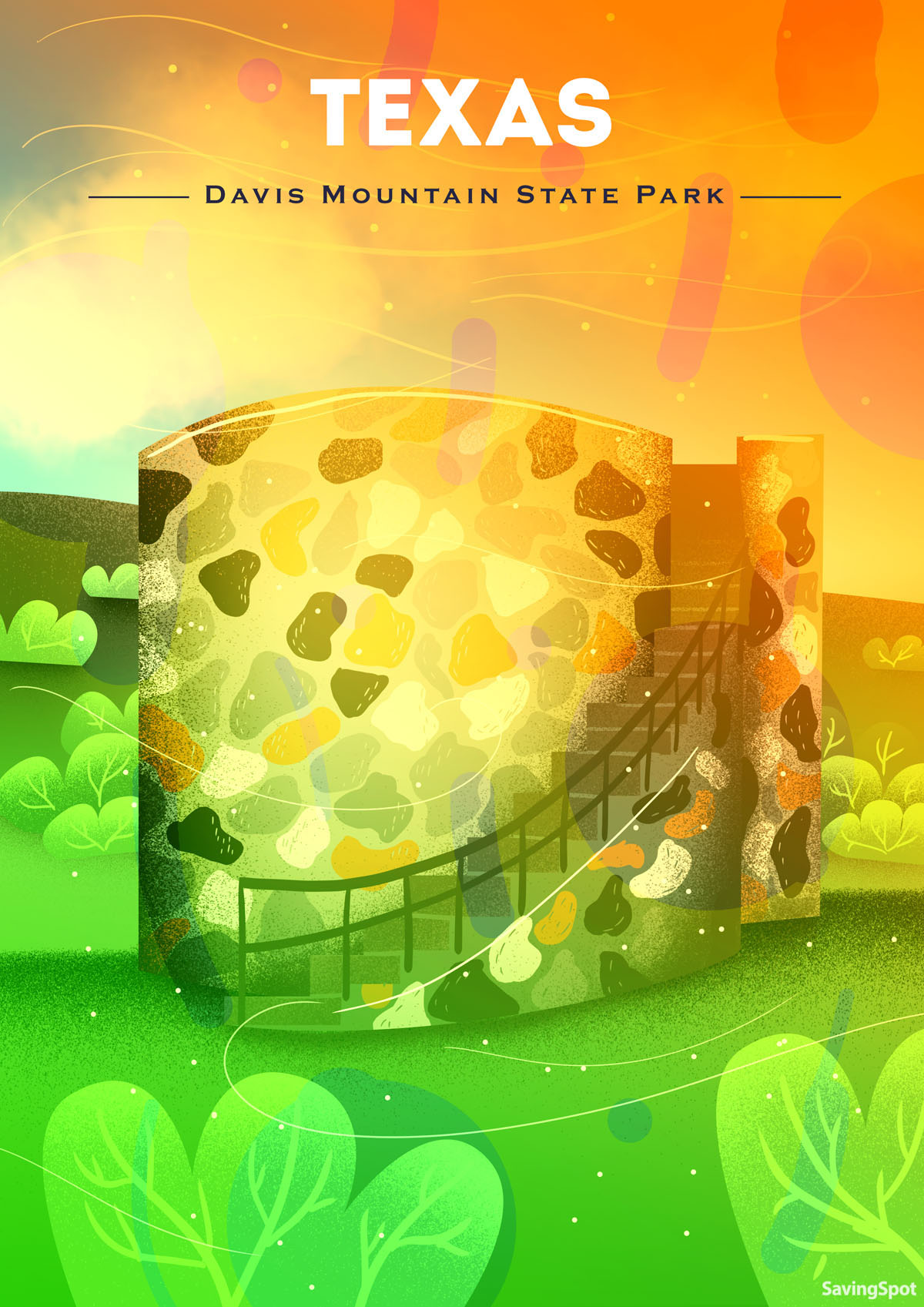 44. Utah: Goblin Valley State Park 
Perhaps it is fear of goblins that keeps Goblin Valley State Park quietly un-touristy. But rest assured, the only goblins here are the troll-shaped sandstone hoodoos (top-heavy rock spires). Hike or bike your way across this fantasy landscape for the feeling of a day out on another planet – but be sure to take plenty of water because it sure gets hot among the goblins.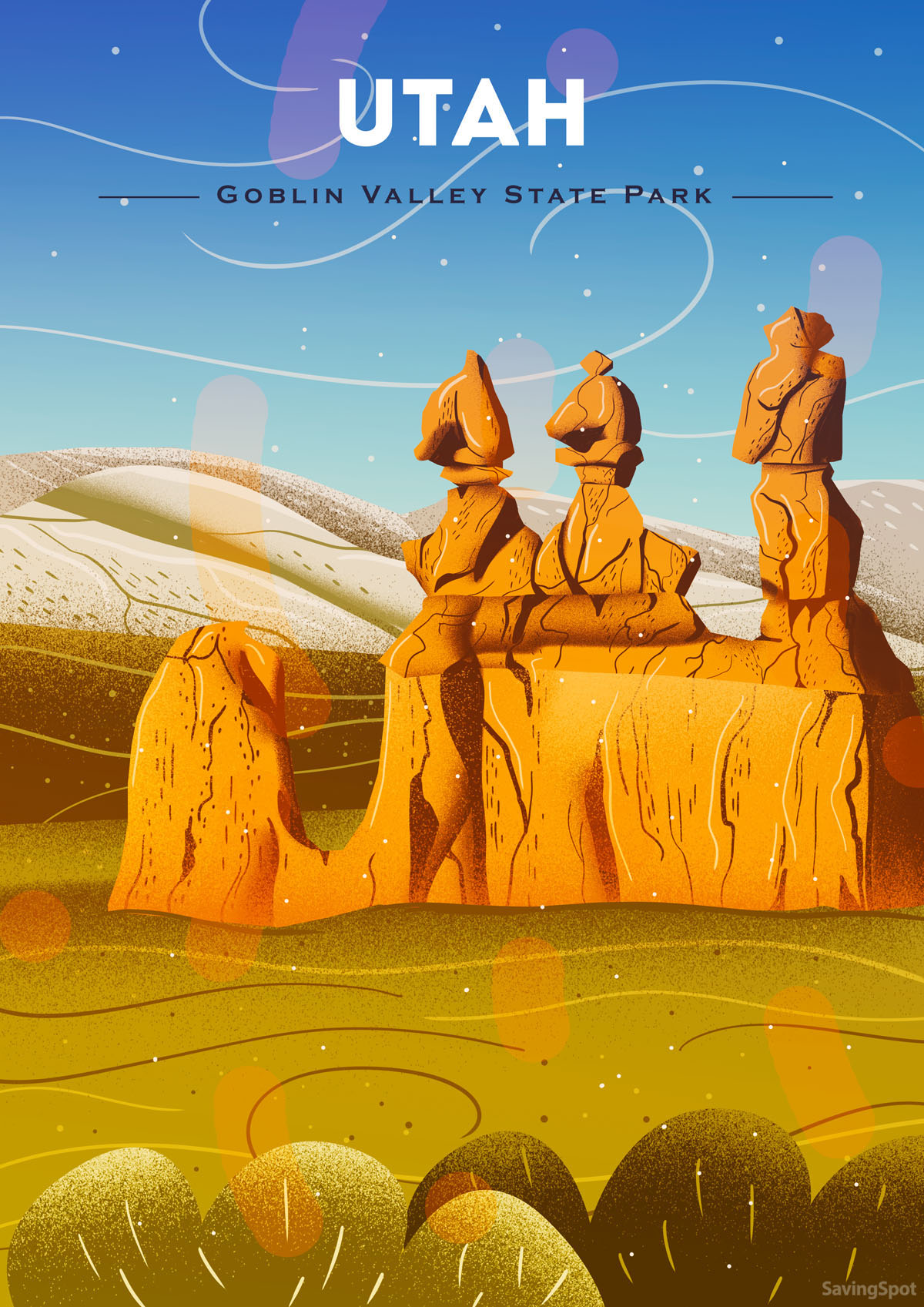 45. Vermont: Smugglers Notch State Park
Smugglers Notch is named after a narrow horse trail along which traders would move their illegal wares in the time of the Napoleonic Wars. Later, the trail provided an escape route to Canada for escaped slaves and a prohibition-era trade route for illicit liquor. If all this history is making you feel adventurous, you can escape from the wild colors of the woodland to go spelunking in the park's many caves.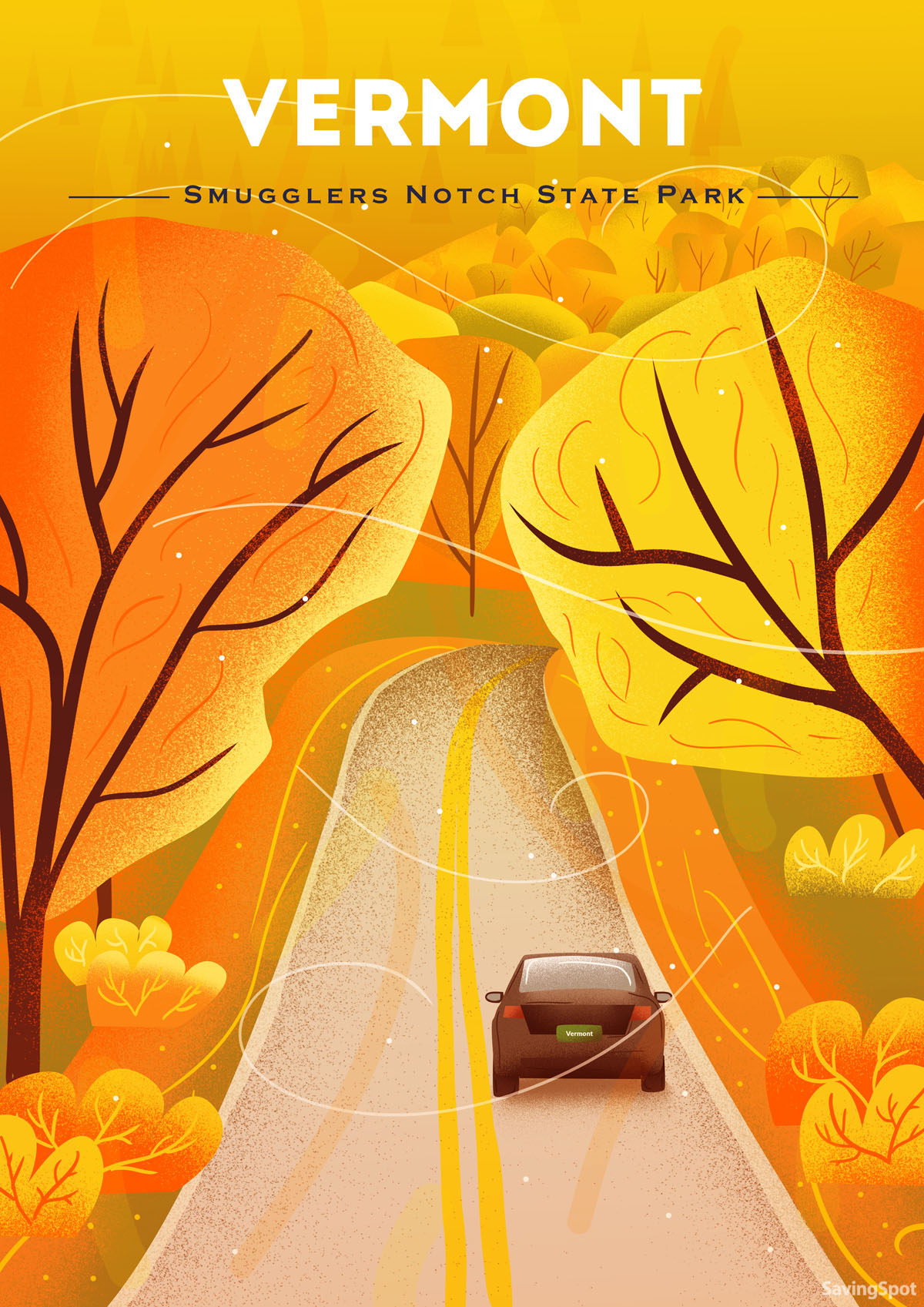 46. Virginia: Grayson Highlands State Park
Grayson is peak equine country, boasting access to the Appalachian Trail, Virginia Highlands Horse Trail, and its own waterfalls, overlooks, and fields of wild ponies. Bluegrass and other local folk music are also a big part of the Grayson culture. Craft fairs and pioneer living exhibitions complete the sense of a frontier not long tamed.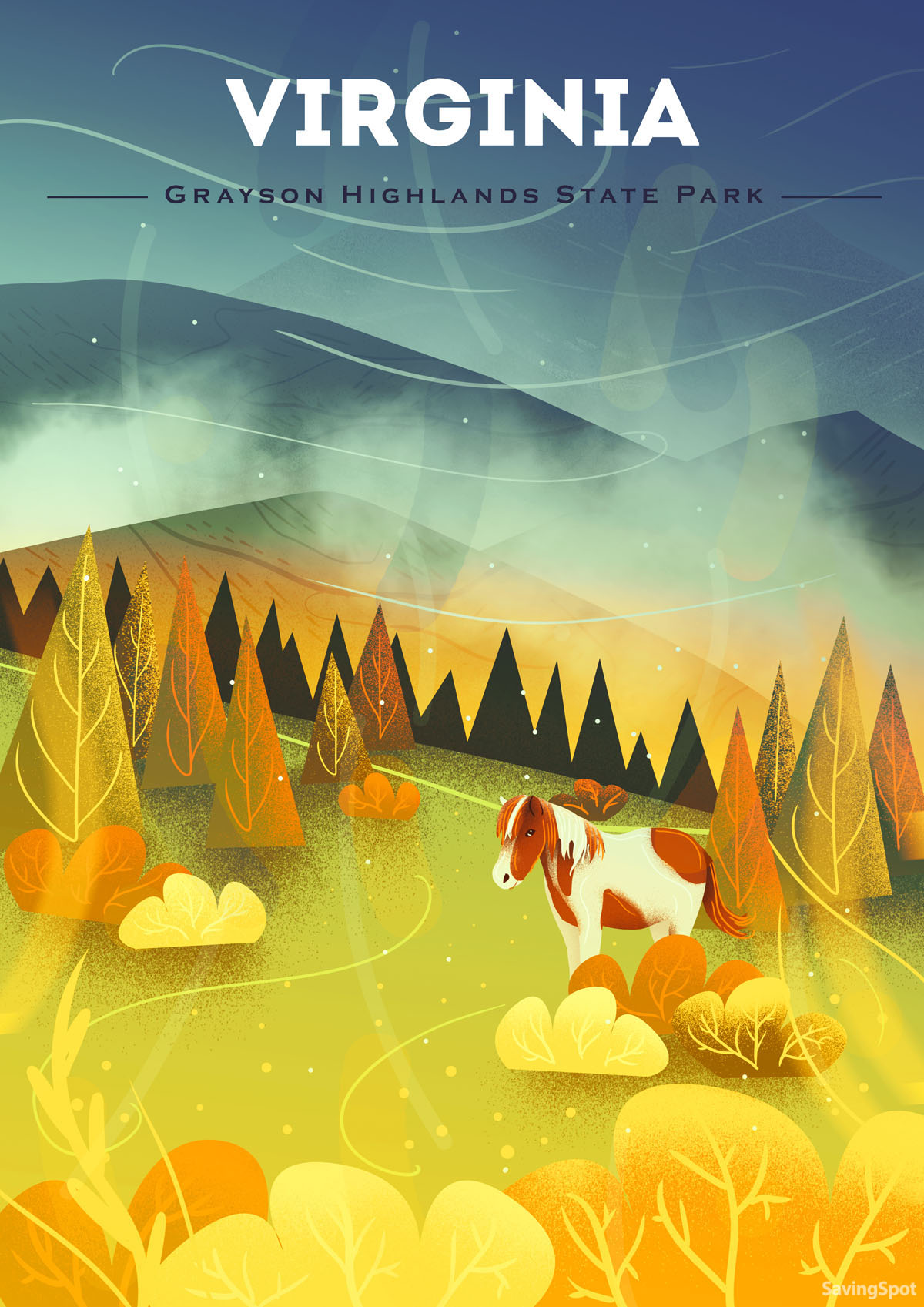 47. Washington: Moran State Park 
While glamping at the heart of 5,000 acres of wilderness, all you will hear is a soundtrack of woodpeckers pecking, campfires crackling, and foliage crunching underfoot. In the daytime, hikes such as Little Summit, Sunrise Rock, or the West Boundary Trail offer unbeatable views of lakes, waterfalls, and islands. Or climb to the stone watchtower atop Mount Constitution for a glimpse of the Cascade Mountains and the cities of Vancouver and Victoria, BC.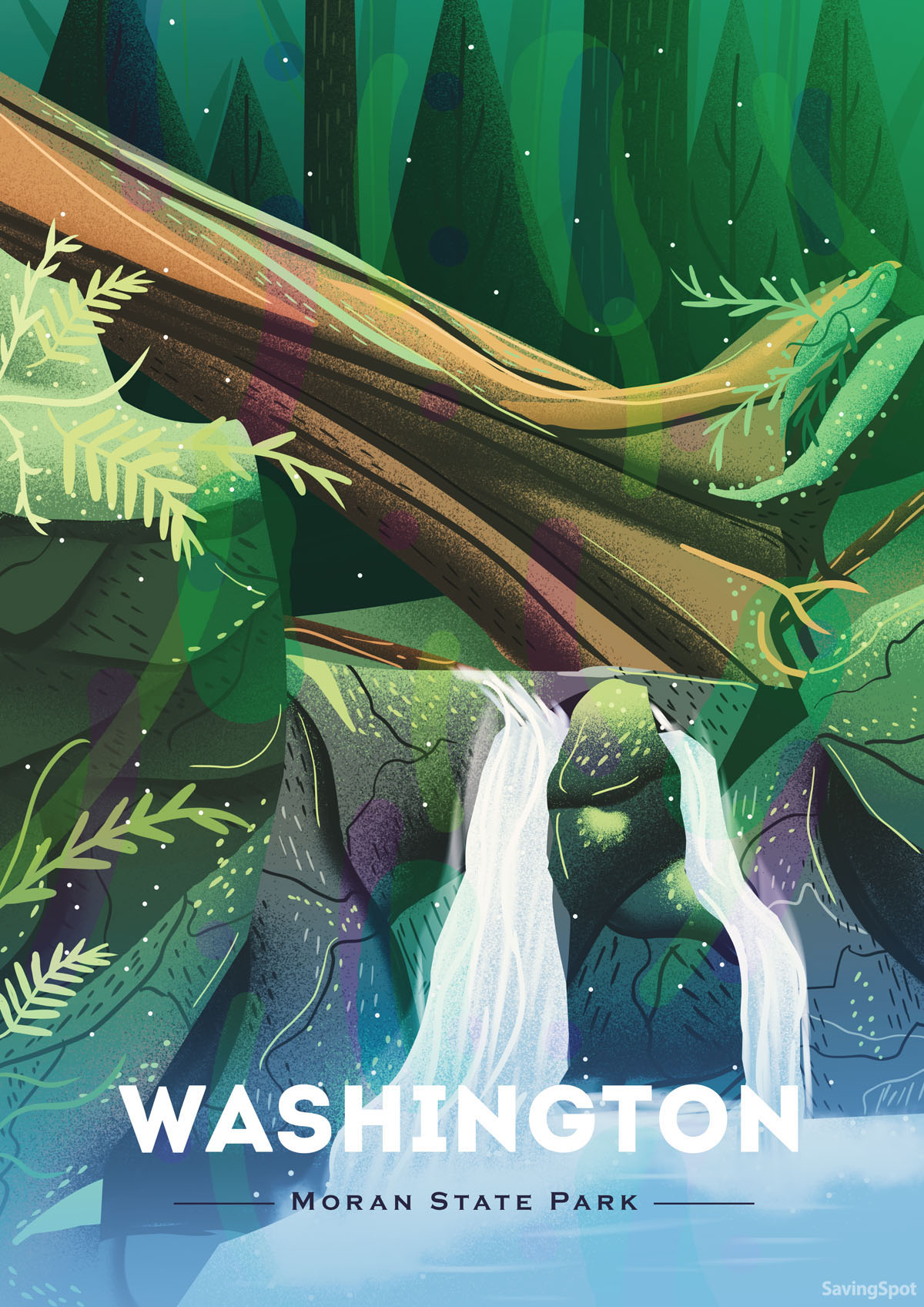 48. West Virginia: Babcock State Park
Babcock is threaded with rippling trout streams and dotted with cabins and mills such as the famous Glade Creek Grist Mill. You can return home with corn meal and buckwheat flour from the mill when you're done. The park's position deep within whitewater rafting country makes for a wide range of sports and photography opportunities.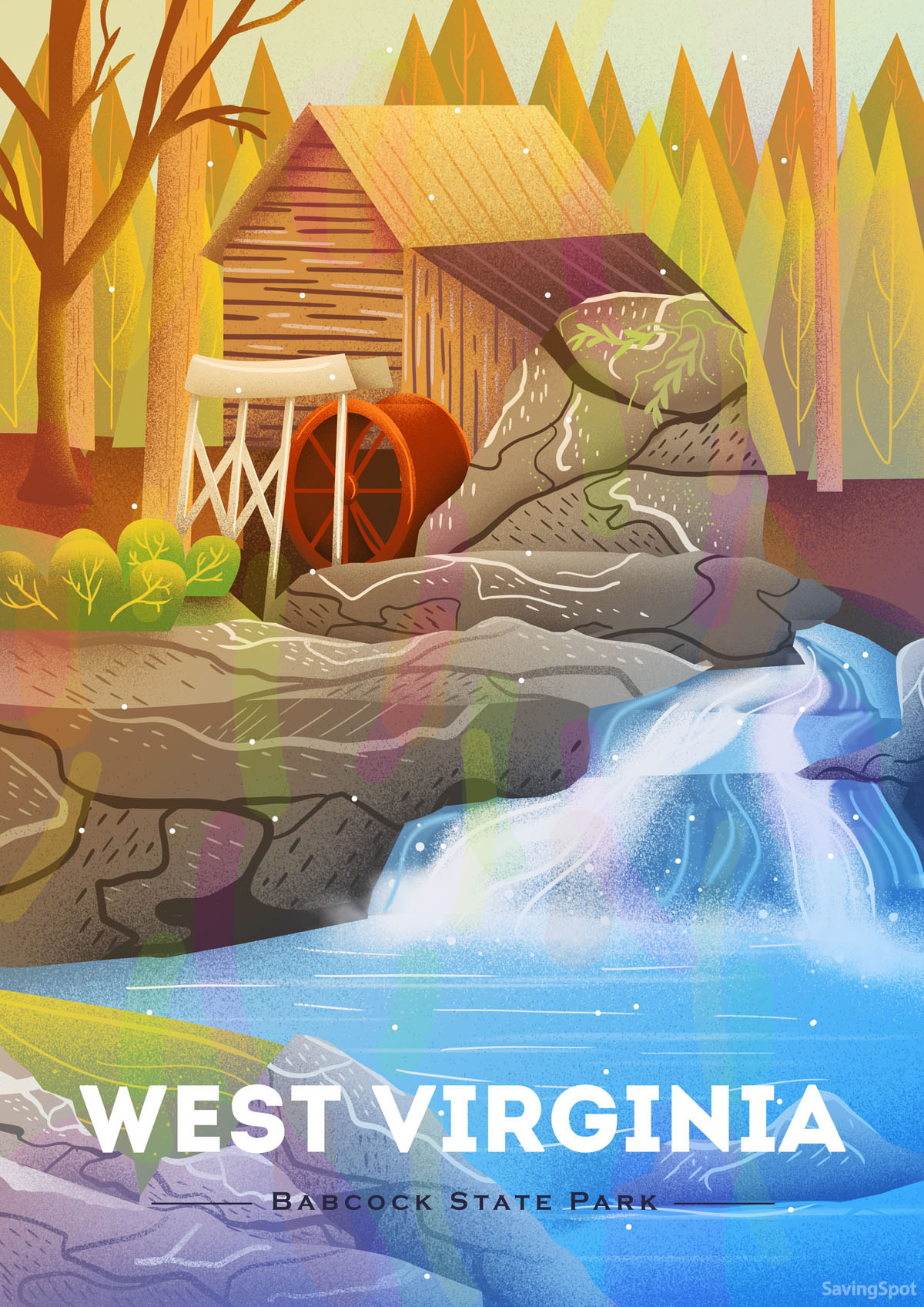 49. Wisconsin: Kohler-Andrae State Park 
A wet day out in Wisconsin involves swimming, fishing, and boating on the Black River or off the shore of Lake Michigan. Alternatively, keep your feet dry and enjoy miles of boardwalk and sand dunes amidst a wide range of wildlife and an extraordinary array of unfamiliar trees. If you're camping for the night, you might even find an authentic tepee to sleep beneath.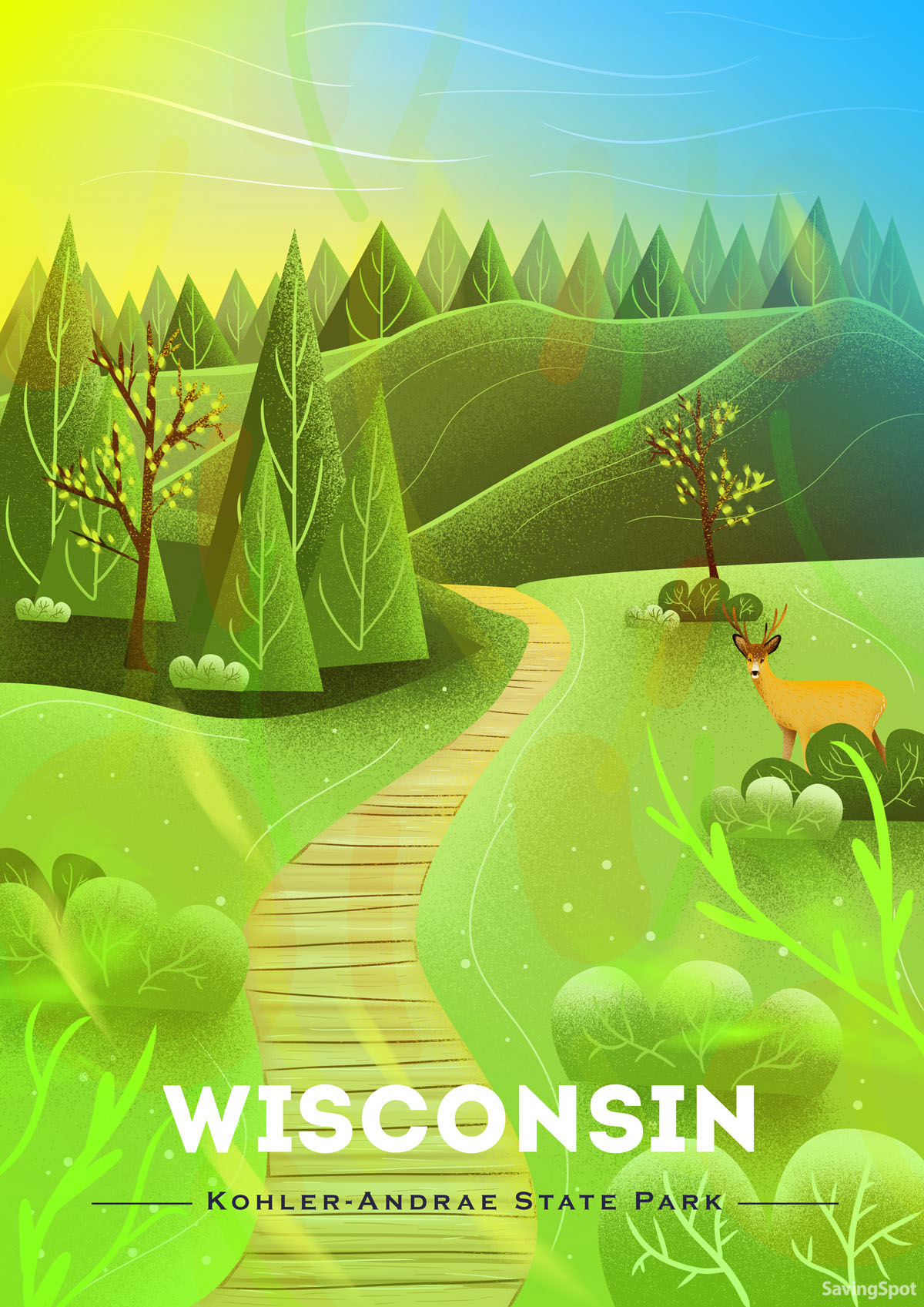 50. Wyoming: Curt Gowdy State Park
There are few outdoor adventures like Curt Gowdy. Hiking, biking, and horseback trails provide a well-paced route to the park's waterfalls and rock formations. One such horse trail even features archery targets so you can ride and shoot. Catch some shade beneath a megalith named the Chameleon on the plateau. Once you've set up camp, you're likely to be lullabied by coyotes. Sleep tight!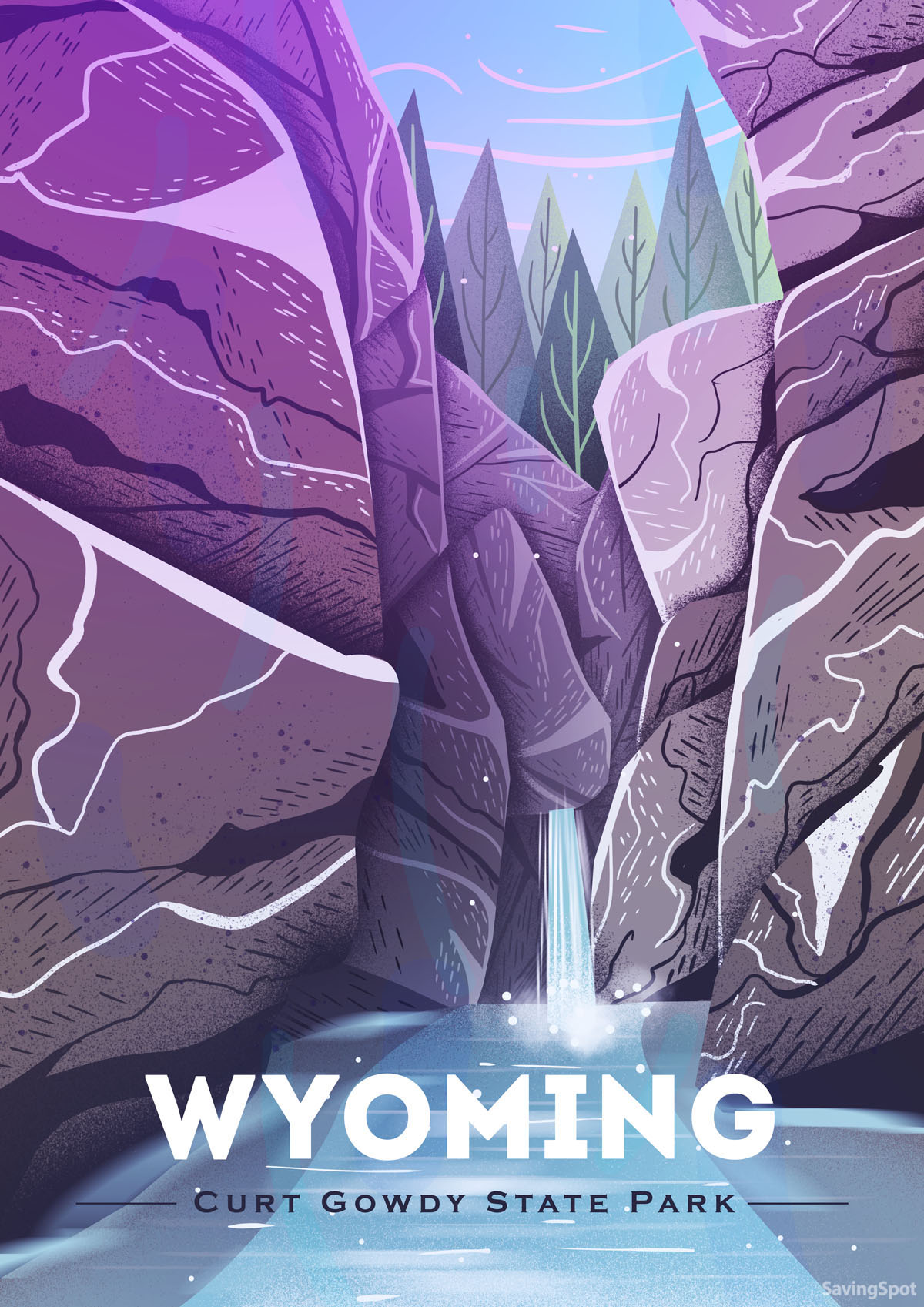 With so many wonderful state parks in America, finding a gem to cherish is an adventure in itself. Which of these underrated parks is top of your must-visit list?
Methodology
In order to find our 50 Most Underrated State Parks in America, we turned to Google Maps and TripAdvisor. On each site, we looked for state parks that had fewer than 1,000 reviews, but had a rating of 4.0 or higher. Among those options, we looked for parks that included overnight stay options, an array of activities, unique qualities and/or wildlife, and were picturesque.