The Truth About No Credit Check Loans
Sorry, we don't currently offer loans in . You may be eligible for an offer through our partner brand, NetCredit.
Check Your Eligibility
By clicking "Check Your Eligibility," you will be redirected to NetCredit.com.
Head to our Rates & Terms page to learn more.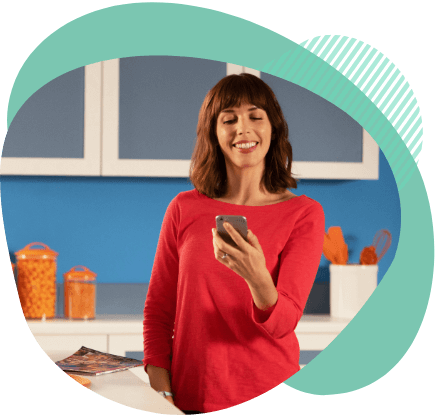 Same-Day Deposit Available
If approved before 1:30 p.m. CT Monday – Friday†
Instant Decision*
Receive an immediate decision

What is a no credit check loan?
A no credit check loan typically refers to a type of loan that doesn't rely on a traditional hard credit inquiry at one of the major credit bureaus to determine approval. Instead of pulling your FICO score or VantageScore, lenders may look at alternative financial data to make their decision.
Most lenders, even those advertising guaranteed approval, will do some type of credit check or at least verify your identity and income before approving you for credit. This is to avoid fraud and to ensure that you're able to repay the loan. Alternatively, they may ask for some form of collateral to back the loan — an item of value that can be sold to cover the remaining balance in the event of default.
Does CashNetUSA check my credit when I apply for an online loan?
When you apply for an installment loan or line of credit with CashNetUSA, we don't perform a hard credit check with any of the three main credit bureaus. Instead, we conduct an alternative credit check that uses other sources of data such as Clarity. Applying with us will not affect your FICO score or VantageScore.
At CashNetUSA, we look beyond your VantageScore and FICO score to get a more complete picture of you as a borrower. While we can't offer credit to everyone, our process often allows us to provide emergency funding to borrowers with less-than-perfect credit who might be declined by more traditional lenders.*
What credit score does CashNetUSA require for loan approval?
CashNetUSA doesn't have a minimum number that you need to meet. But we do require the following criteria.
18 or older
(19 in AL, DE; 21 in MS)
Verifiable, steady source of income
Active checking account
U.S. citizen or permanent resident
See how an online loan from CashNetUSA compares to a payday loan.
Payday Loan
Overview
A short-term loan usually paid back on the customer's next payday.
Amounts
Typically range from $50 – $500.
Term Lengths
Typically two to four weeks.
Repayment
Repaid on the next payday.
CashNetUSA Installment Loan
Overview
A longer-term loan repaid over a set number of scheduled payments.
Amounts
CashNetUSA's amounts range from a few hundred to a few thousand dollars.
Term Lengths
CashNetUSA's terms range from three to 24 months.
Repayment
Repaid in installments over the term of the loan.
CashNetUSA Line of Credit
Overview
Open-end credit with a pre-established credit limit from which to draw funds.
Amounts
CashNetUSA's credit limits range from a few hundred to a few thousand dollars.
Term Lengths
No term length; it's a form of revolving credit. Billing periods may be weekly, bi-weekly or monthly.
Repayment
A minimum payment is required each billing period. As the principal is repaid, the available credit replenishes.

How fast can I receive funding with a personal loan from CashNetUSA?
CashNetUSA offers fast funding. Our hassle-free online application process can be completed within minutes and we offer instant eligibility decisions.*
When you apply and receive approval before 1:30 p.m. CT on any business day, you can get your funds in your bank account the same day.†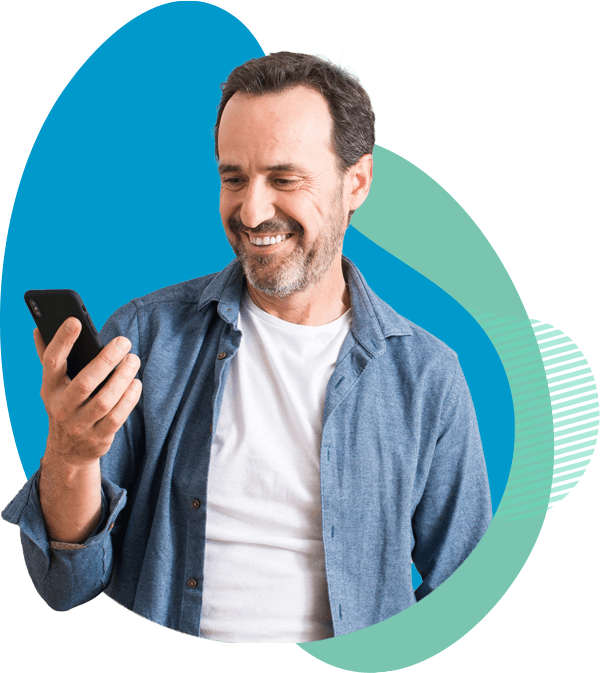 Learn more about no credit check and guaranteed-approval loans.
How do no credit check loans work?
When you apply for a no credit check loan, the lender will make an approval decision without conducting a hard credit check at one of the three major credit bureaus. The lender may, however, have other minimum requirements that borrowers must meet — having a bank account or demonstrating a steady source of income, for instance. Depending on the type of loan, borrowers may be required to provide collateral to secure the loan — this is the case for title loans.
In place of a hard credit check, some lenders perform a credit check with an alternative data source that doesn't reveal or affect your FICO or VantageScore. These types of alternative credit checks provide lenders with a range of information that can help them approve applicants who might otherwise be denied because of a low credit score. It's important to note that alternative credit checks will show up on reports from these alternative data sources and could negatively affect scores calculated by those sources.
Because no credit check loans don't involve a hard credit check, they won't appear on your credit reports at the major bureaus when you apply. Many lenders who offer no credit check loans also don't report your payments to the major credit bureaus. This means that your payment history won't affect your FICO score or VantageScore — either positively or negatively. However, be wary of defaults, as any debt that's sent to collections will almost always appear on your credit report and can significantly damage your score.
Where can I get a personal loan with no credit check and guaranteed approval?
Lenders may advertise "guaranteed approval," but few — if any — actually offer it. When you apply for a loan, lenders will almost certainly want to ensure that you meet some basic criteria. Payday lenders, for instance, will likely want to see that you have an active checking account. A title loan company will want to see that you have clear ownership of your vehicle. At the very least, lenders are required to ensure that you meet age requirements to sign a loan contract.
While lenders who advertise "no credit check" and "guaranteed approval" may or may not actually offer those services, there are certain types of loans that typically do not require a hard credit check. These include certain personal loans, payday loans, title loans and pawn shop loans.
How do I get a loan with no credit check?
To get a loan with no credit check, begin by researching lenders. Be sure to consider your financial needs when choosing which is right for you. Consider things like the loan options they have available, what their interest rates are and the loan amounts they offer. Research their customer reviews. Once you've chosen a lender, gather the information and documents required to apply and submit your loan request or application form.
CashNetUSA offers installment loans or personal lines of credit and performs an alternative credit check that won't affect your FICO score or VantageScore. Visit our
Rates & Terms
page to see what we offer in your state and apply online in just minutes.
Types of loans with no credit check.
There are many types of loans that don't require a hard credit check and may offer approval to borrowers with a lower FICO score or VantageScore. Some of the most common are personal installment loans, payday loans, title loans and pawn shop loans. These types of loans often come with high interest rates and fees so be sure to consider all your options before applying.
Installment loan — A personal installment loan can be one of the easier loans to qualify for. You'll receive a lump sum payment up front to help cover your expenses. You'll then repay in smaller installments according to the schedule outlined in your loan agreement.

Payday loan — Payday lenders offer a cash advance to carry you through to your next payday. With these kinds of quick loans, the lenders will need to verify your income and identity, but they typically offer lower loan amounts. You'll also need to repay the loan in full, plus interest and fees at the end of the term (often on your next payday).

Title loan — A title loan is a type of secured loan that uses your car as collateral. Because your vehicle is securing the loan, these lenders typically won't need to run a credit check. They have a relatively short repayment period (about 30 days) at the end of which you'll need to repay the loan in full. In the case of default, these loan providers reserve the right to seize and sell your car to recoup their losses.

Pawn shop loans — These are another type of secured loan. But instead of your car acting as collateral, it's an item of value. And, the lender is a pawn shop not a financial institution. These loans are typically cash loans and usually for smaller amounts with higher interest rates. But they usually won't check your credit and they can provide you with some fast cash in a pinch. If you fail to repay, they reserve the right to sell your item to recoup their money.
Why do banks perform credit checks?
When you apply for a loan or credit card from a more traditional lender like a bank or credit union, they'll usually run a hard inquiry to determine your creditworthiness. Many lenders require that borrowers meet certain credit requirements before they can extend a loan offer. This is because your FICO score or VantageScore credit scores are a reflection of your creditworthiness.
So a good credit score means you're more likely to repay, while a poor credit score means you could be considered risky to lend to. Your credit score may also be used to determine things like your annual percentage rate, loan amount or credit limit and what type of loan options are available to you.