Guide to Bad Credit Loans
Sorry, we don't currently offer loans in . You may be eligible for an offer through our partner brand, NetCredit.
Check Your Eligibility
By clicking "Check Your Eligibility," you will be redirected to NetCredit.com.
Head to our Rates & Terms page to learn more.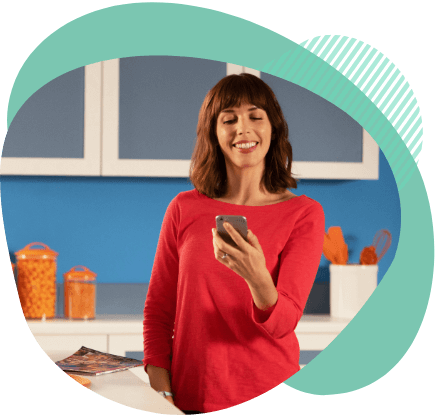 Same-Day Deposit Available
If approved before 1:30 p.m. CT Monday – Friday†
Instant Decision*
Receive an immediate decision

Personal loans for bad credit.
Bad credit can make borrowing tough. Whether you apply at a bank, credit union or online lender, a low credit score can stand in the way of you and the loan you need. And sometimes you need that extra cash — emergency expenses can come out of nowhere. The whole process can make you feel like you have nowhere to turn.
Some lenders are able to approve loans for borrowers with bad credit. But be careful when choosing. Some lenders offering "bad credit loans" might be looking to take advantage of the situation.
CashNetUSA doesn't offer bad credit loans, but we do look at factors beyond your FICO score or VantageScore and consider your full financial picture. See what we offer in your state by visiting our Rates & Terms page.
What loans does CashNetUSA offer?
CashNetUSA doesn't offer bad credit loans, but we do offer installment loans and personal lines of credit to borrowers with less-than-perfect credit.*
Installment loan
Receive a lump-sum payment up front.

Repay over time in installments with no prepayment penalties.

Reapply whenever you need funds — applying won't affect your FICO score or VantageScore.
Personal line of credit
A revolving line of credit that gives you access to funds when you need them.

Only pay for what you borrow with no prepayment penalties.

Credit becomes available again as you repay.
To see loan amounts, credit limits and which products are available in your state, visit our Rates & Terms page.

How to apply for loans with bad credit.
You don't need perfect credit to apply for a loan. Begin by researching your options. Not all lenders are equal. Make sure you understand the rates and loan terms and check out the lender's reviews.
Some types of loans for borrowers with less-than-perfect credit include personal installment loans or lines of credit, title loans and payday loans. Watch out for loans that come with risks that others do not. For instance, title loans carry the risk of borrowers losing their vehicle if they default. Researching your options can help you find the best personal loan for you.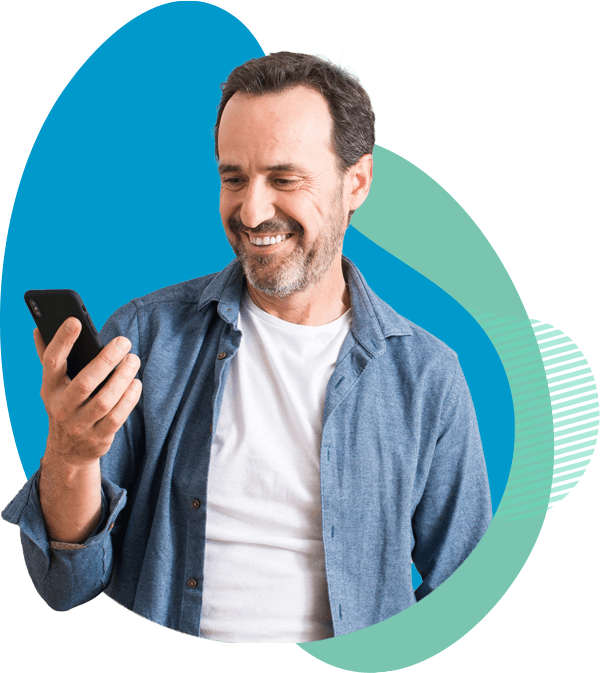 Where can I get a personal loan with bad credit?
Many banks and credit unions have credit requirements that can exclude borrowers with low credit scores. Other lenders, however, use alternative credit checks that allow them to look beyond a borrower's FICO score or VantageScore. Some loans that borrowers with low credit scores may qualify for include personal loans, payday loans, titles loans and pawn shop loans.
Loans for borrowers with low credit scores almost always come with high interest rates. This is because lenders consider a bad credit score to be a sign that the borrower might not pay the loan the back. However, some loans carry risks that others do not, and some lenders receive more favorable reviews than others. Make sure to research your options before applying.
What is bad credit?
FICO scores range from 300 to 850. Traditionally, any score below 580 is considered to be a "bad" credit score. When you have bad credit it can be difficult to get a loan or credit card. When you do obtain a loan, you'll typically be offered a high annual percentage rate and less favorable loan rates and terms. But you can always work toward rebuilding to a good credit score with healthy borrowing habits.
To calculate your credit score, FICO considers the following factors:
Payment history (35%)
Your record of repayment — including on-time, late and missed payments — contribute to this factor. On-time payments can help boost your score, while late and missed payments will damage it.

Credit utilization rate (30%)
This factor is measured by comparing the total amount you owe to the total amount of credit available to you. Experts say it's best to keep this under 30%.

Length of credit history (15%)
The longer you've been using credit, the more likely you are to know how to use and manage it. If you have long-standing credit accounts (that aren't behind), it may help your score.

Credit mix (10%)
Similar to the length of credit history, a good mix of different types of credit can show that you know how to handle different types of debt. Having a healthy mix of credits can boost your score.

New credit (10%)
Whenever you apply for new credit with a lender that reports to the big three credit bureaus, it will take a few points off your score. It will usually recover quickly, but avoid over-applying for new credit.

How to choose the best bad credit loan or lender.
To find the best bad credit loan when you have poor credit, you'll want to do your research. Shop around before deciding which lender is right for you. Be wary of lenders advertising "bad credit" or "guaranteed approval" loans. The lender should be trustworthy and offer a loan that fits your needs. Always be sure to read the fine print to be sure that they're the right fit.
You should examine all your options before deciding whether a bad credit loan is right for you. Applying for a smaller amount or applying with a co-signer can help.
But if you've found a financial institution that you trust and have a loan offer that fits your needs, then these types of loans can be a lifeline in tough times.
What to look for when applying for a bad credit loan.
You should be aware of the risks involved with taking out a bad credit loan. These are often short-term loans and the lower qualifying requirements mean you're likely to see higher interest rates and fees (like late fees or origination fees). When it comes to secured loans such as a title loan, you could potentially lose your vehicle or whatever asset you used as collateral. Getting a cash advance through a payday loan provider can also be risky — if you make a late payment or need to extend the loan term you could be faced with some hefty fees.
Does CashNetUSA require a minimum credit score for approval?
CashNetUSA doesn't have a minimum credit score requirement for approval. However, you must meet the following criteria to be eligible for our installment loan or line of credit.
18 or older
(19 in AL, DE; 21 in MS)
Verifiable, steady source of income
Active checking account
U.S. citizen or permanent resident
Learn more about CashNetUSA.
How fast can I receive a personal loan from CashNetUSA?
CashNetUSA offers fast funding for all our loan options. Our online application takes just a few minutes and we offer instant decisions.* Plus, if you're approved before 1:30 p.m. CT Monday – Friday you may have the funds deposited in your bank account the same day!†
Will CashNetUSA affect my credit score?
Applying for loan from CashNetUSA will not affect your FICO score or VantageScore. We don't run a hard credit check during our approval process, so your application with CashNetUSA won't appear on any of your credit reports at the major credit bureaus. We also do not report repayment to the three major credit bureaus, so on-time repayment won't help improve your FICO score or VantageScore.