Understanding Electronic Bank Statements and Plaid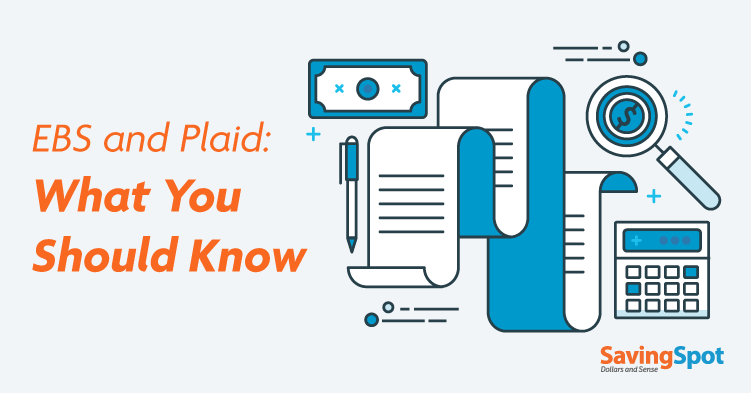 Bank statements can be a vital source of information for lenders. Before they can make a decision on your loan application, they will want to verify your identity and income. Your personal bank statements can be used to do both. As online lending has grown rapidly, the use of electronic bank statements has increased. We'll answer some common questions about electronic bank statements and how they can be safely shared.
What is a bank statement?
Bank statements are documents that contain all of the transactions made within a specific account over a certain period of time. They list all of the money that has gone in and out of the account, the entities with which the money was transferred, and when it happened.
What information is included on a bank statement?
Bank statements will typically include the following information that can help lenders verify income and identity:
Personal information: This may include your bank account number, name and address.
Bank information: This usually includes the bank's contact information and how to report fraud.
Account balance: Your statement balance at the start and end of the period.
Deposits: All deposits into your account, including direct deposits, transfers, reimbursements, checks, payments and interest earned.
Withdrawals: All withdrawals from your account, including purchases, ATM withdrawals, transfers, automatic payments and fees.
What is an EBS?
EBS is short for electronic bank statement(s). They're digital records of your bank statements. You can locate your electronic bank statements within your online bank account. You can then download them to your computer to conveniently share them wherever they are required. Using electronic bank statements to verify income and identity is commonplace when applying for a loan.
What are the benefits of electronic bank statements?
Financial companies give their customers the option to only receive electronic bank statements rather than having them mailed. This allows them to access their statements more quickly and reliably. The customer does not have to depend on the post office to deliver the statement.
Electronic bank statements can be helpful when lenders need to review documents to verify your identity and income. This is especially true if you receive benefits or are self-employed, as it helps a lender make decisions about your ability to repay. Electronic bank statements are faster and more efficient to share than traditional bank statements.
How can I keep my electronic bank statements safe?
When you're accessing or uploading your electronic bank statements, you'll want to make sure the website has a secure connection. Also, if you're ever emailing your electronic bank statements, you may consider encrypting the PDFs prior to sending. That will require providing the recipient of your statements with a password to access the files.
Of course, perhaps the surest way to keep your electronic bank statements safe is to avoid having to download, upload or email them at all. That is what data transfer services like Plaid can do.
What is Plaid?
Plaid is a data transfer service that securely connects your personal financial information to other companies, such as peer-to-peer payment platforms, online investment and budgeting software, and lenders like CashNetUSA. When used during a loan application, it allows online lenders to verify an applicant's bank account information and make loan decisions faster and easier. It also saves customers time since they don't need to download their electronic bank statements from the bank, and then upload or email them to the online lender.