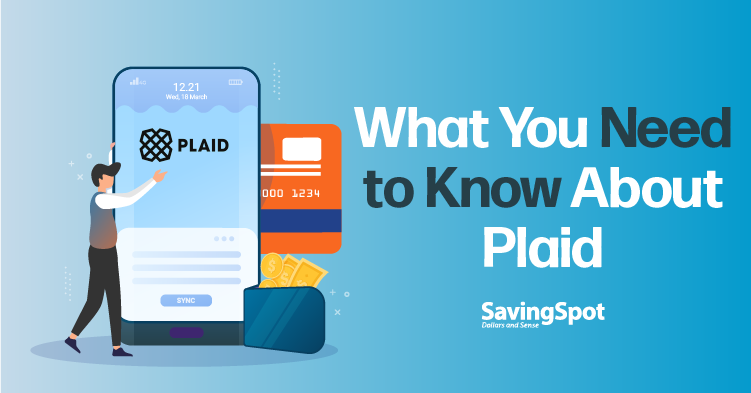 Is Plaid Safe?
If you use smart phone financial apps, online budgeting software or person-to-person payment platforms, chances are, you've used technology called a data transfer service. What does a data transfer service do? Think of it as software that securely translates and transfers your bank account data to third-party financial institutions and related businesses, such as online lenders, investment and budgeting apps, and employment services.
But how secure are data transfer services? It's a good idea to research any company or third-party before sharing your sensitive personal information. We'll look at one of the most popular data transfer services, called Plaid, and the measures it takes to secure your data.*
What Is Plaid?
Plaid is a leading data transfer service that helps securely connect financial apps and related banking technology with your personal bank account information. This gives you seamless access to services like peer-to-peer payment platforms, online investment and budgeting software, and other financial apps with your smart phone. In other words, Plaid works behind-the-scenes to securely link your bank account to third-party financial services and related companies, which provide access to financial technology on a smart phone or the internet.
Is Plaid Safe?  
Data security is of the utmost concern when it comes to sensitive financial information. Before you share any sensitive personal information, it's a good idea to research any technology product, software or platform you wish to use in order to make sure it's safe and secure.
As with any reputable data transfer service, Plaid's business model relies on the secure transmission of digital information. In order to provide the safest service possible, Plaid utilizes a multi-tiered security approach, including 24/7 monitoring and end-to-end encryption. Additionally, Plaid gives users more control when it comes to data retention, which means that you choose what information is stored and for how long. This dedication to security has to do with why Plaid is used by over 11,000 institutions for secure and efficient data transmission.
How Does Plaid Secure Your Data?
Plaid collaborates with industry professionals, financial institutions, app developers and other partners to enhance data security practices for all users.1 Plaid utilizes several different strategies to monitor and secure data, including:
End-to-end data encryption to protect sensitive personal information
Cloud-based infrastructure developed with the latest security technology
Multi-factor authentication for enhanced login procedures
Continuous monitoring with automated alerts and a dedicated on-call team
Independent security stress testing and auditing by industry professionals
Are There Alternatives to Using Plaid?
While other data transfer services are available, some financial companies may only use one specific business for secure payment data transmission. If you wish to work with a particular data transfer service, you can research what companies work with the selected platform.
References
1Plaid. (2021). Security.
*CashNetUSA uses Plaid as part of its application process.