How Do I Manage My Account Online?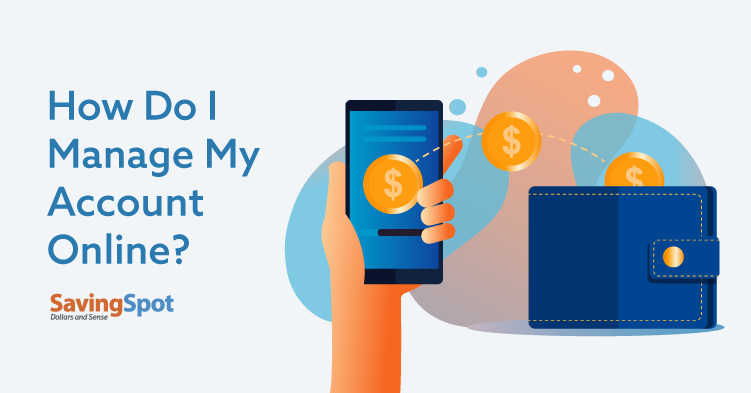 One of the major benefits of using an online lender is the ability to manage your account online. It's easy, fast and available 24/7. If you have a quick question about your account or need to update your information, you don't have to waste your time making phone calls. You can find the information you're looking for on your online account.
Here are some of the ways our online service empowers you to manage your account.
View Your Loan Status
If you have a question about the status of your loan, you can log on and find the information right on your account's home page. You'll be able to see your approval and funding status, as well as some other information about your loan.
It's always good to know where you stand. Being able to view your status quickly and easily can take some weight off your mind and help you keep track of the funds available to you.
View Your Balance
You can see your outstanding balance, loan principal or credit limit, and any past due amount on your online account. Keeping track of this information can help you stay organized and make it easier to focus on paying down debt.
If you need to view more detailed information about your transactions, click "Account Activity" to view a detailed list. This list may help clear up any questions about your account — you'll be able to see the full history of the loan or line of credit.
See Upcoming Payments
When you're not sure when your next payment is due, it can be hard to budget. Log on and click "Future Transactions" to see when your next payment is coming. Having a set timeline will make it easier to manage your finances and keep you on track.
Make Payments
An online account makes it easy to manage your payments. Just log on and select "Payments." With a few clicks, you can take care of it and get back to enjoying your time. No need to worry about checks in the mail or waiting for the customer service lines to open.
Update Your Profile Information
You can easily update your profile information through your account. Log on and select "Edit" under "Profile." Make sure you save any changes you made.
You can also update your password under "Profile" by selecting the "Change Password" option. This makes it easier for you to change your password to protect your information and account.
Stay Safe Online
We share the responsibility of keeping your personal information safe. We use a variety of different technologies to protect your data, but here are a few ways you can stay safe across the internet.
Use strong passwords.
Update your devices.
Use a combination of antivirus and antimalware software.
Use encrypted websites. (They'll have a lock symbol near the URL bar.)
Need Assistance?
Our customer service team is always happy to help. Give us a call at (888) 801-9075 to speak with a representative.