Buckingham Palace is the place that the Queen officially calls 'home.' But you can be sure that Her Majesty always has somewhere else to stay when she has the decorators in. The Queen's adult children and grandchildren occupy roomy castles, manors, and even cottages around the UK. The £12.4bn Crown Estate owns some, where others are owned privately.
The Crown Estate properties belong to the Queen only while she reigns, so she doesn't have the right to sell them. But she does receive 25% of their revenue to fund her activities and pay for the odd jobs and renovations that crop up around the family homes.
The Queen has a bit more freedom with her private property but still likes to 'keep it in the family.' For example, she gave Anmer Hall to Prince William and Kate Middleton as a wedding present in 2011, although they moved out in 2017 so that young Prince George could start school in London.
Keeping track of the various dwellings of the monarchy can be tricky, so we decided to create a new map to show which royal live where alongside beautiful illustrations of each of the royal residences.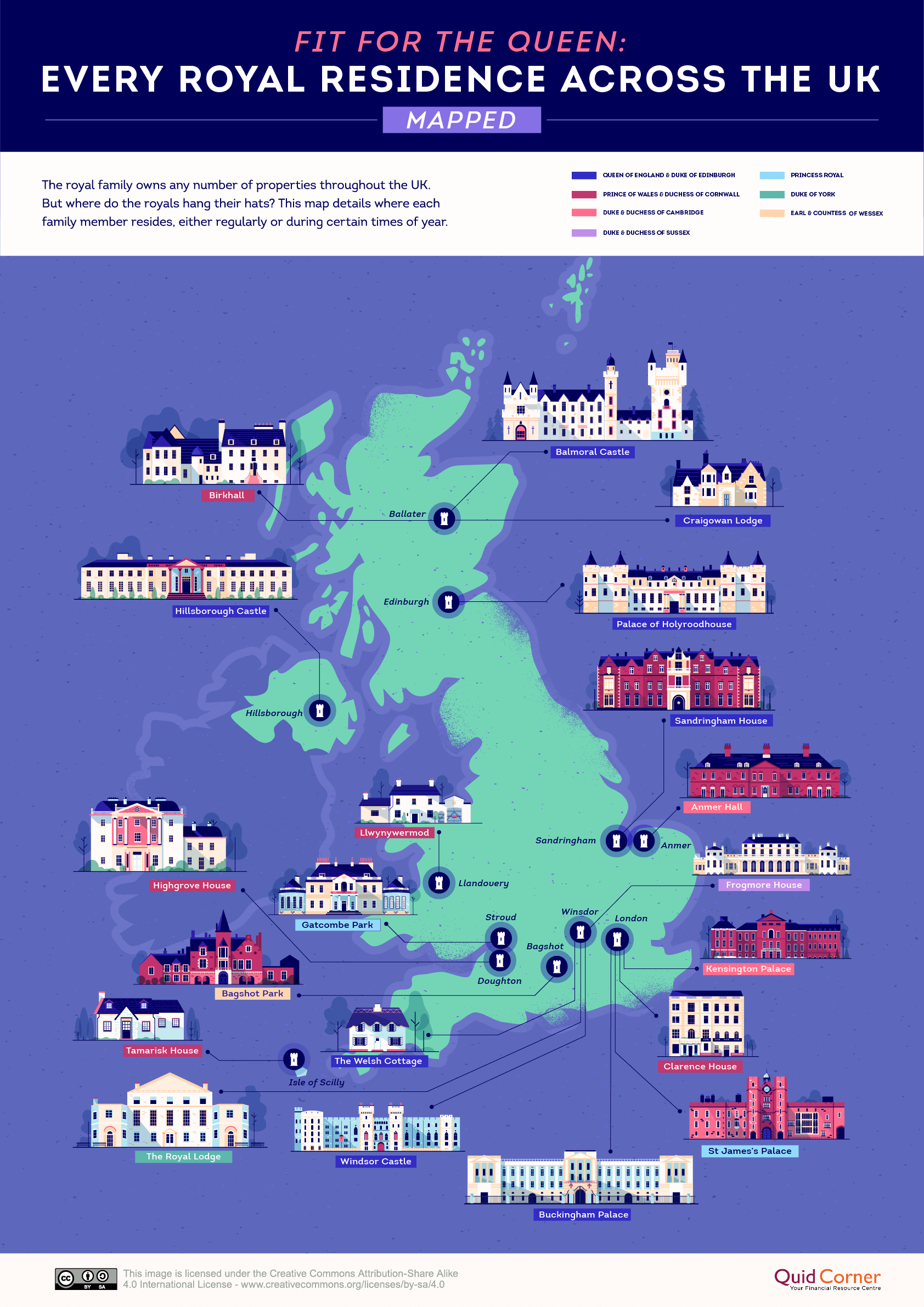 The royal family has residences at all four corners of the UK, as our colour-coded map of their properties shows. The south-east is packed with palaces and apartments in London and Windsor. To the north, Balmoral Castle in Aberdeenshire is the Queen's holiday home, and there are several other properties on the estate.
Hillsborough Castle is the official residence of the Queen and Royal Family when they visit Northern Ireland. In Wales, Charles and Camilla keep a home on the edge of the Brecon Beacons. Charles also has a house on the Isles of Scilly, which is about as far to the south-west of the UK as you can get.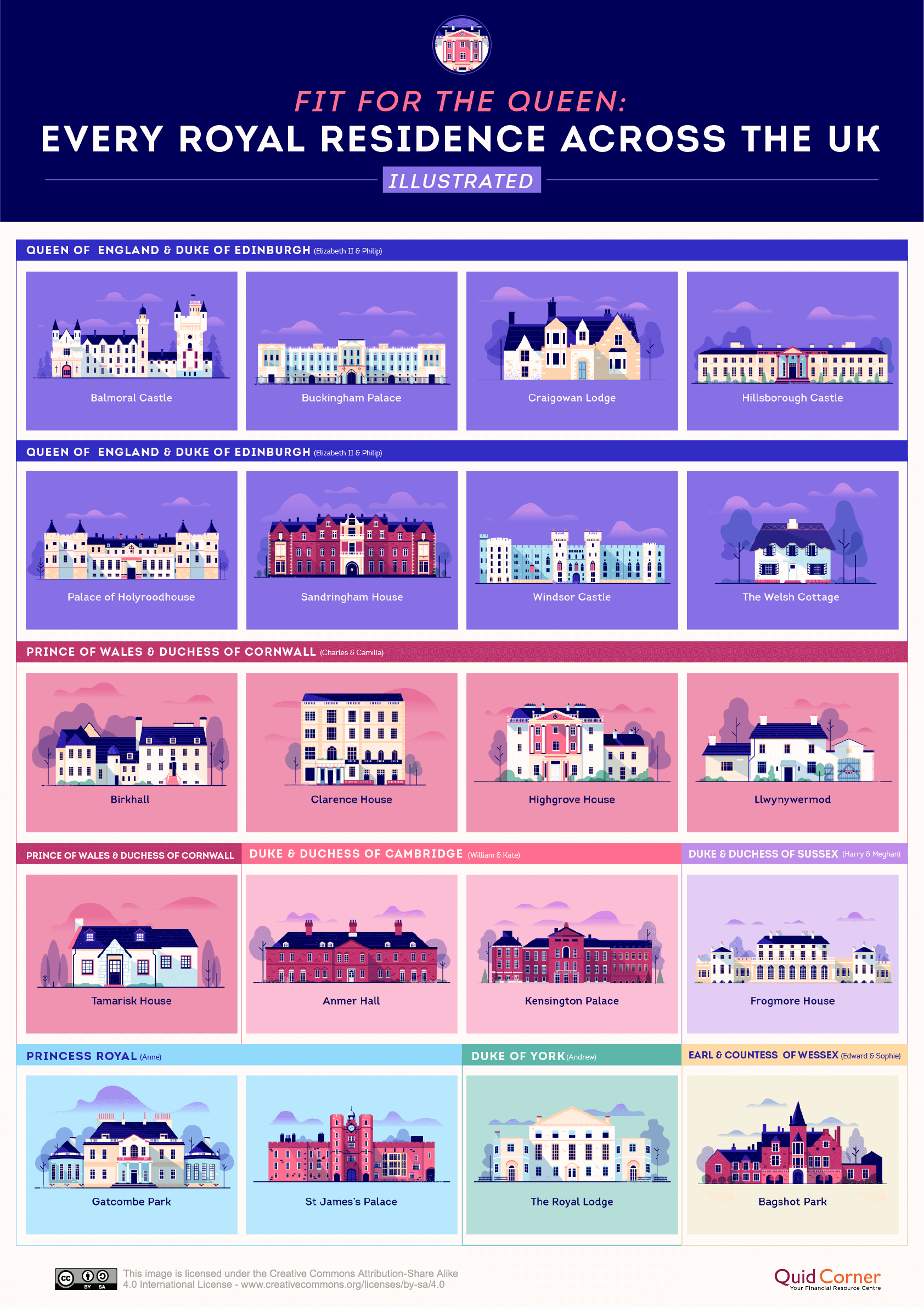 Balmoral Castle
Address: Balmoral Estates, Ballater, AB35 5TB, Scotland
Home to: Queen of England and Duke of Edinburgh
The Queen's summer holiday home is a granite castle built on a 50,000-acre estate. Prince Albert bought the property for Queen Victoria in 1852, adding the present castle in 1856. The royal family descends on the castle for a few weeks each summer. "I think Granny is the most happy there," Princess Eugenie once said of the Queen. "I think she really, really loves the Highlands."
Balmoral was built with granite and boasts Scots baronial-style features such as dormer windows and crow-stepped gables. The structure is given a fairy-tale look by "pepper pot" turrets in the French châteaux style and the mighty 100-feet-tall eastern tower.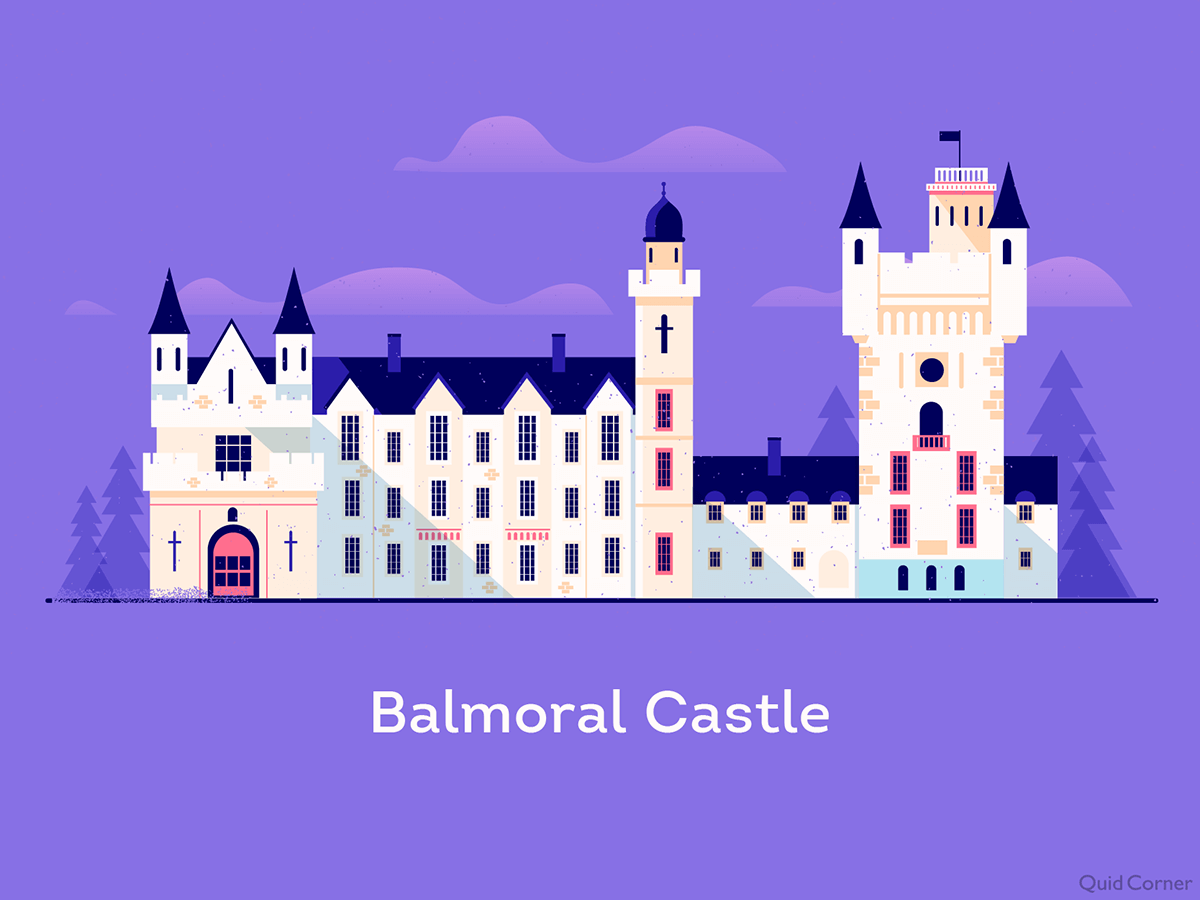 Buckingham Palace
Address: Westminster, London, SW1A 1AA, England
Home to: Queen of England and Duke of Edinburgh
Buckingham Palace is the London residence and official administrative seat of the monarch of the United Kingdom. It has long been regarded as Elizabeth's home, and she gave birth to Prince Charles and Prince Andrew here. However, the 93-year-old now spends more time at Windsor and her holiday homes.
The palace is formed of a large, three-storey central block in the monumental Greco-Roman style. It proved to be too small when Queen Victoria and Prince Albert started to raise a family there in the 1840s. They made space for a new fourth wing by moving the famous Marble Arch from the courtyard to its current position at the north-east corner of Hyde Park.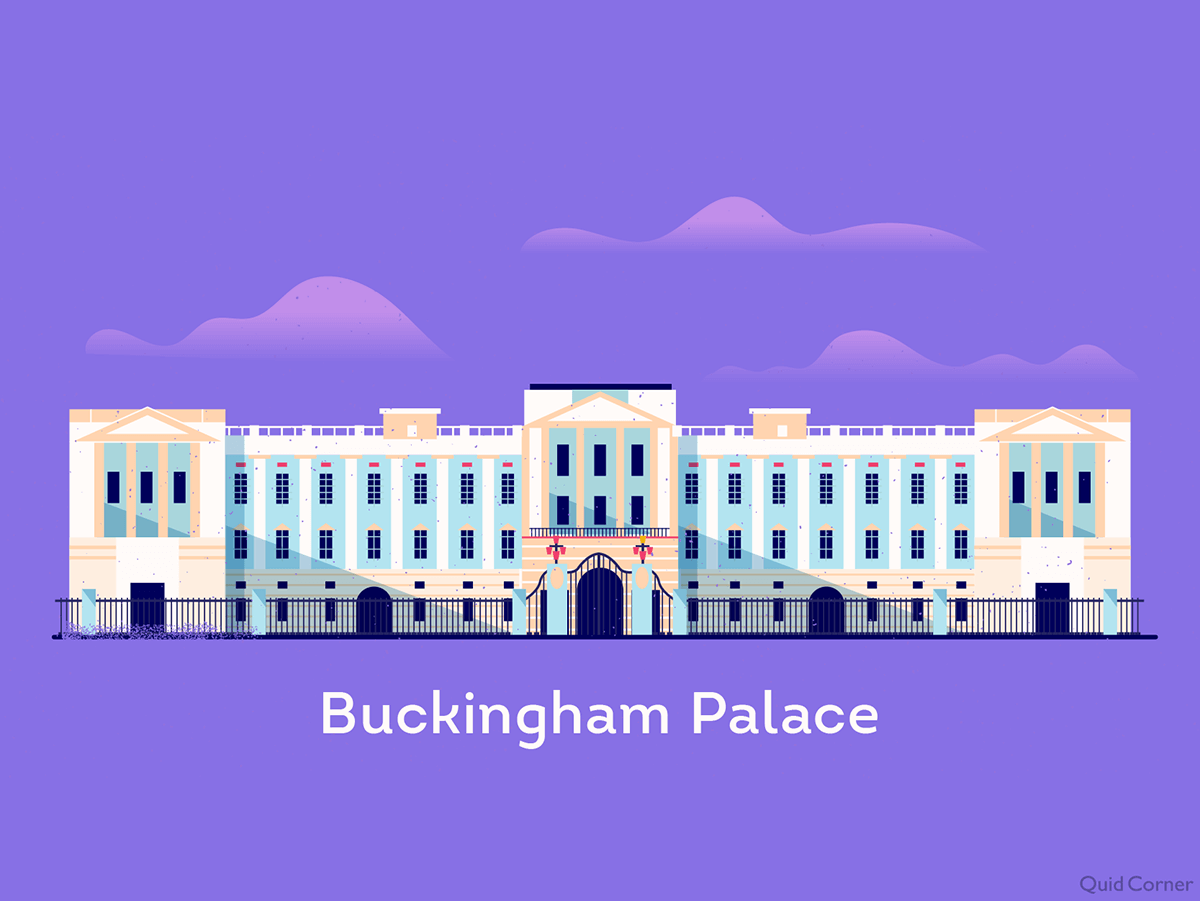 Craigowan Lodge
Address: Balmoral Estates, Ballater, AB35 5TB, Scotland
Home to: Queen of England and Duke of Edinburgh
Craigowan Lodge is a one-mile stroll from Balmoral Castle. Prince Charles and Princess Diana once favoured this seven-bedroom stone house. Today, it is mainly used to host visiting VIPs. The Queen sometimes stays here while her servants prepare Balmoral for her.
This rustic home offers the pleasure of domestic simplicity to the Queen and her husband. "Both the Queen and the Duke of Edinburgh are the great-great-grandchildren of King Christian IX of Denmark, who was promoted from being an ordinary ducal prince to the throne," says royal expert Lady Colin Campbell. "A strong line of very middle-class domesticity runs in all his descendants."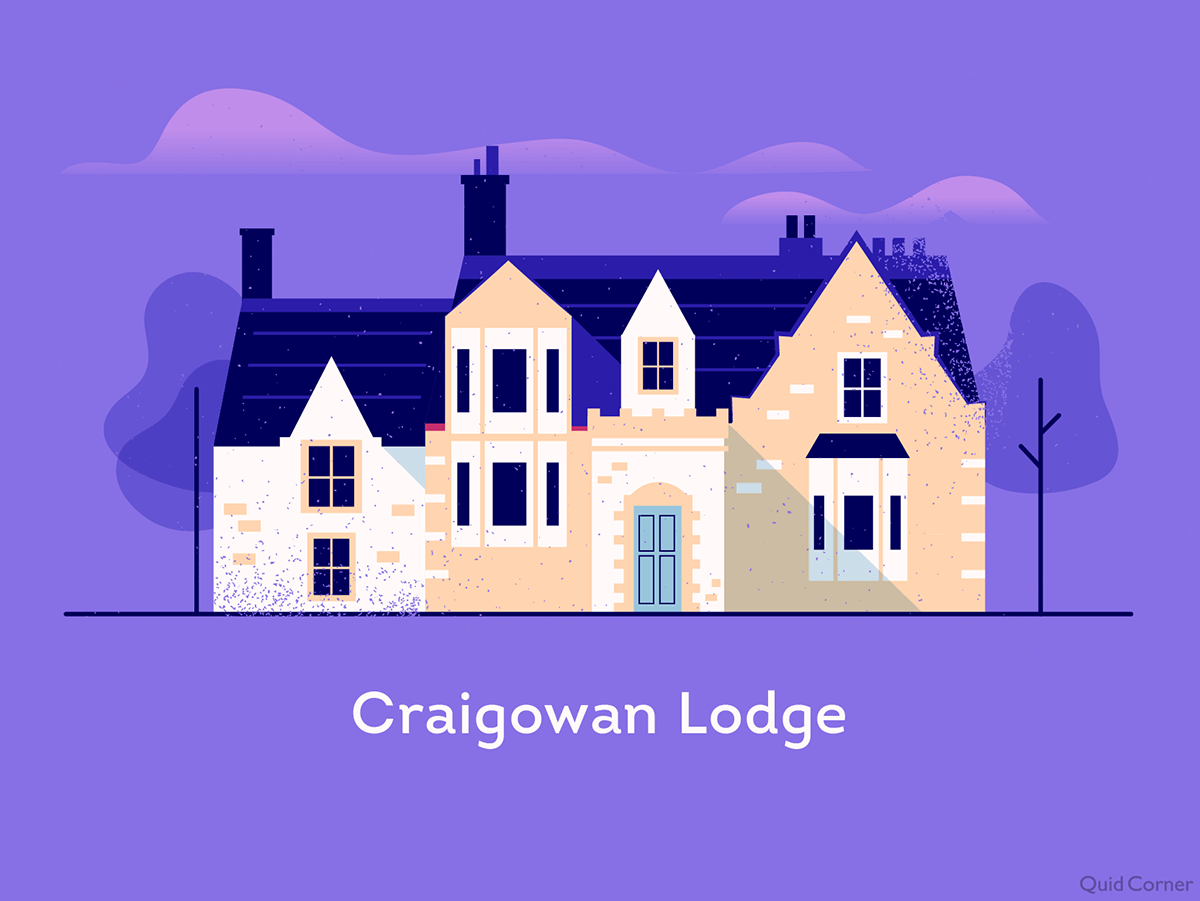 Hillsborough Castle
Address: The Square, Hillsborough, BT26 6AG, Northern Ireland
Home to: Queen of England and Duke of Edinburgh
Despite the 'castle' in its name, Hillsborough is styled as a late-18th Century Irish Big House – more of a mansion than a fortress. The Secretary of State for Northern Ireland resides here, and the royal family stays here while in Northern Ireland.
Hillsborough was built as a country house for the Marquis of Downshire in the 1770s. It completes the fourth side of a typical Georgian town square. The focal point of the garden façade is a pedimented portico incorporating four giant Ionic columns added by local architect Thomas Duff in the 1820s.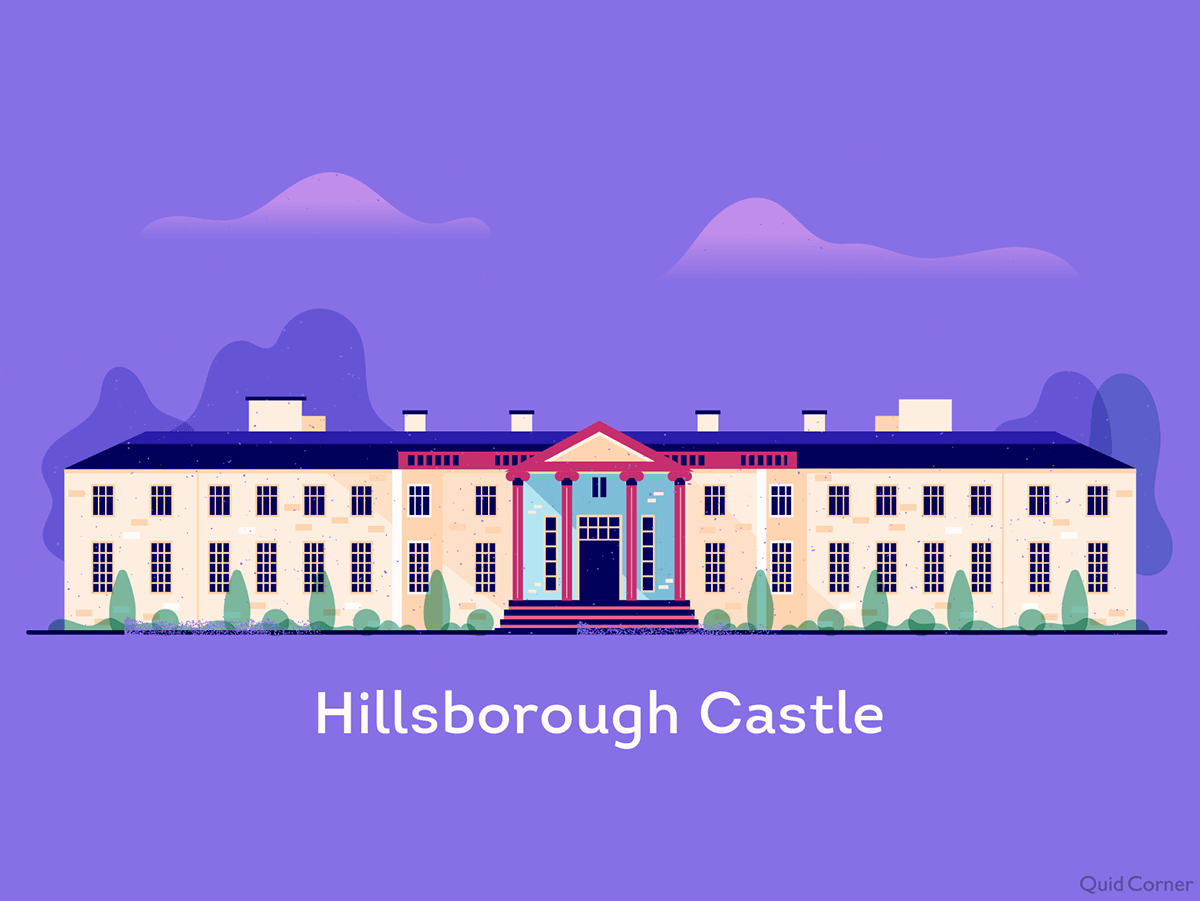 The Palace of Holyroodhouse
Address: Canongate, Edinburgh EH8 8DX, Scotland
Home to: Queen of England and Duke of Edinburgh
Holyroodhouse was home to Mary Queen of Scots and now serves as the official residence of the monarchy in Scotland. The palace sits at the end of Edinburgh's Royal Mile. It is the main site of 'Holyrood Week,' the Queen's annual celebration of Scottish achievement and community.
Augustinian monks founded a monastery on this land in 1128, and the ruins can still be seen today. James IV built a gothic palace here to celebrate his marriage to Margaret Tudor in 1503. But the palace was substantially rebuilt on the orders of Charles II in the 1670s. A new south-west tower was added to make the façade symmetrical, and suites of royal apartments were added to the first floor.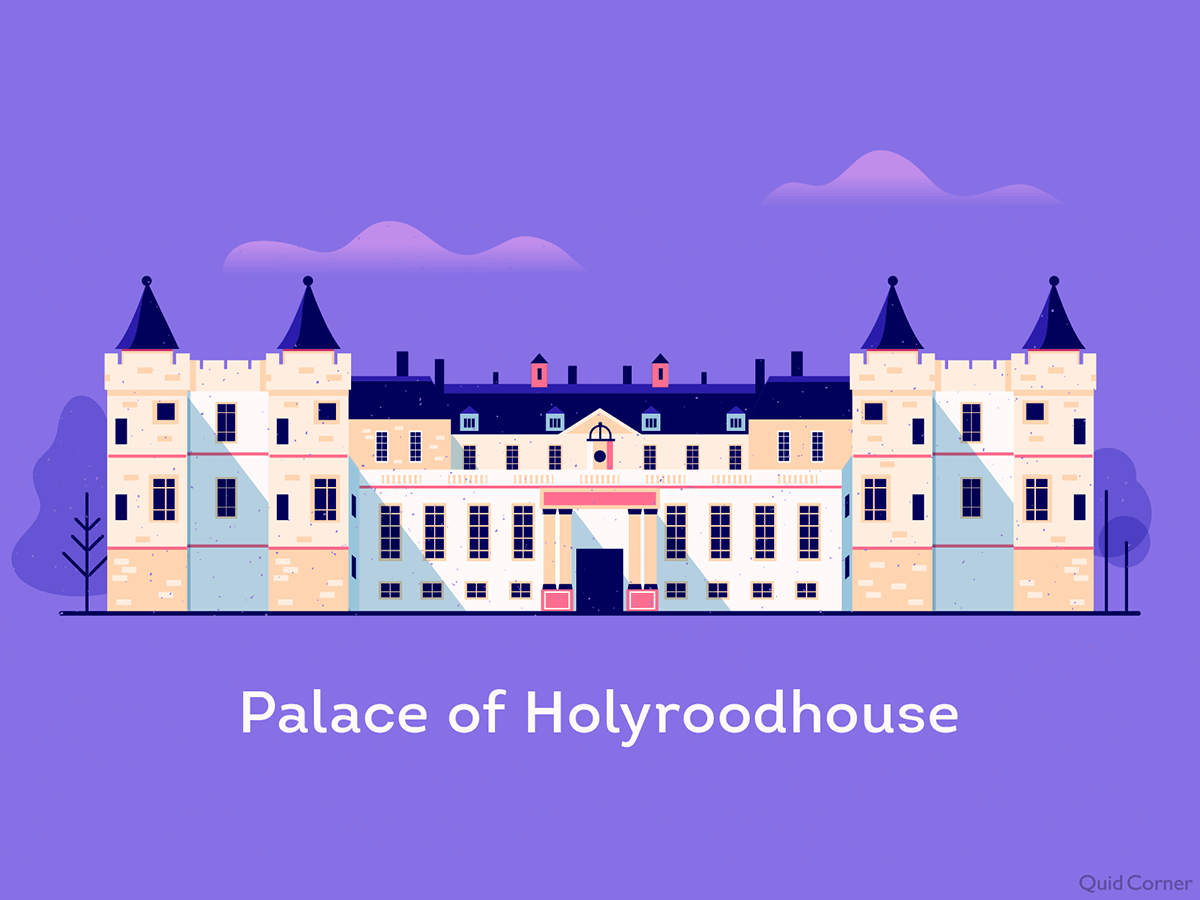 Sandringham House
Address: Sandringham PE35 6EN, England
Home to: Queen of England and Duke of Edinburgh
The Queen inherited private ownership of Sandringham from her father, King George VI, in 1952. She passed responsibility for its upkeep to the Duke of Edinburgh, and this residence is often considered Philip's domain.
Sandringham was built by A.J. Humbert and completed in 1870. The brick building is constructed around a three-storey central core with central porch and domed clock tower. The home's stone dressings and gabled roofs are signature flourishes of the Jacobean style.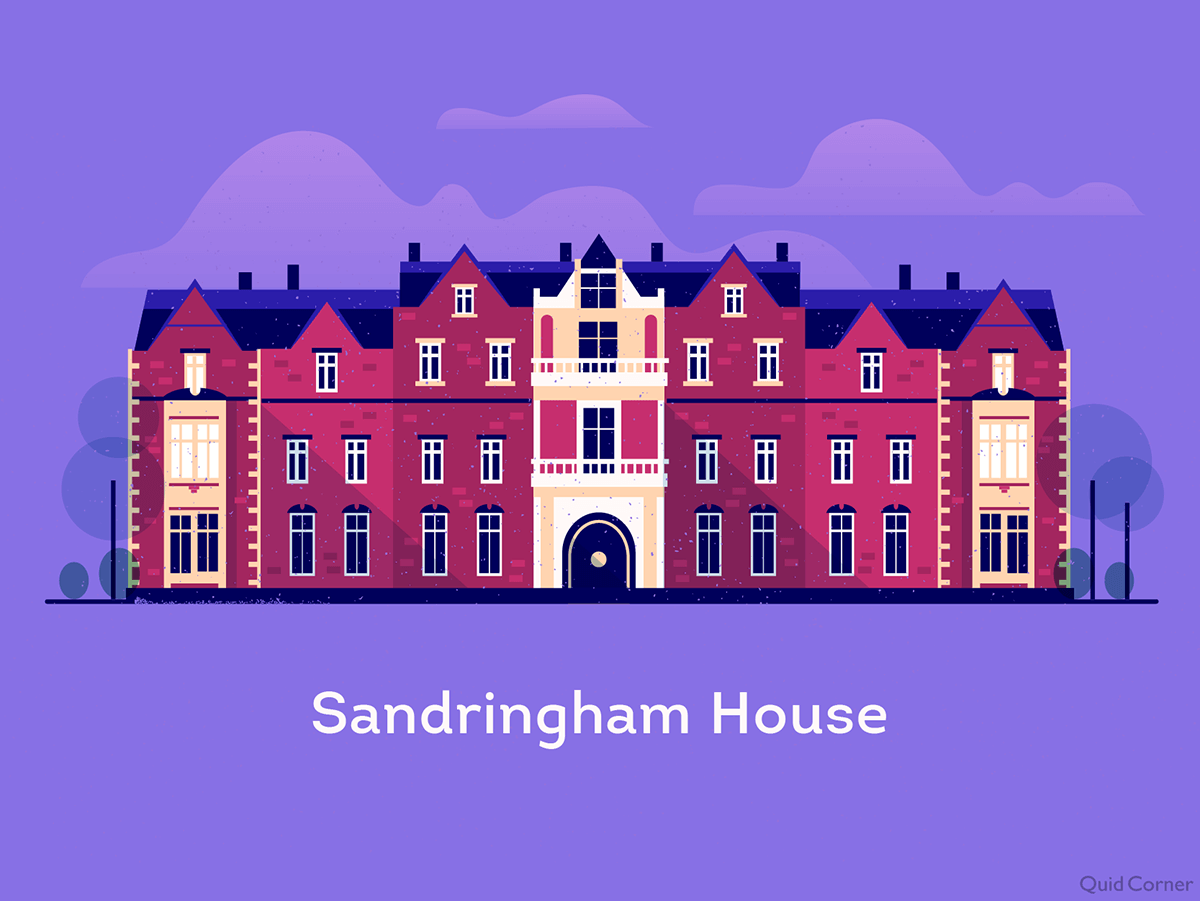 Windsor Castle
Address: Windsor, SL4 1NJ, England
Home to: Queen of England and Duke of Edinburgh
Windsor is the largest and longest-occupied castle in Europe. William the Conqueror founded it in the 11th century, and it has since been the home of 39 monarchs. The Windsors were renamed after the castle during World War I when their previous name – House of Saxe-Coburg and Gotha – started to sound a little too German.
Over the centuries, work on the medieval structure has incorporated elements of newer architectural trends. As a result, today the 1,000-room castle is a timeless blend of Georgian and Victorian design with Gothic elements.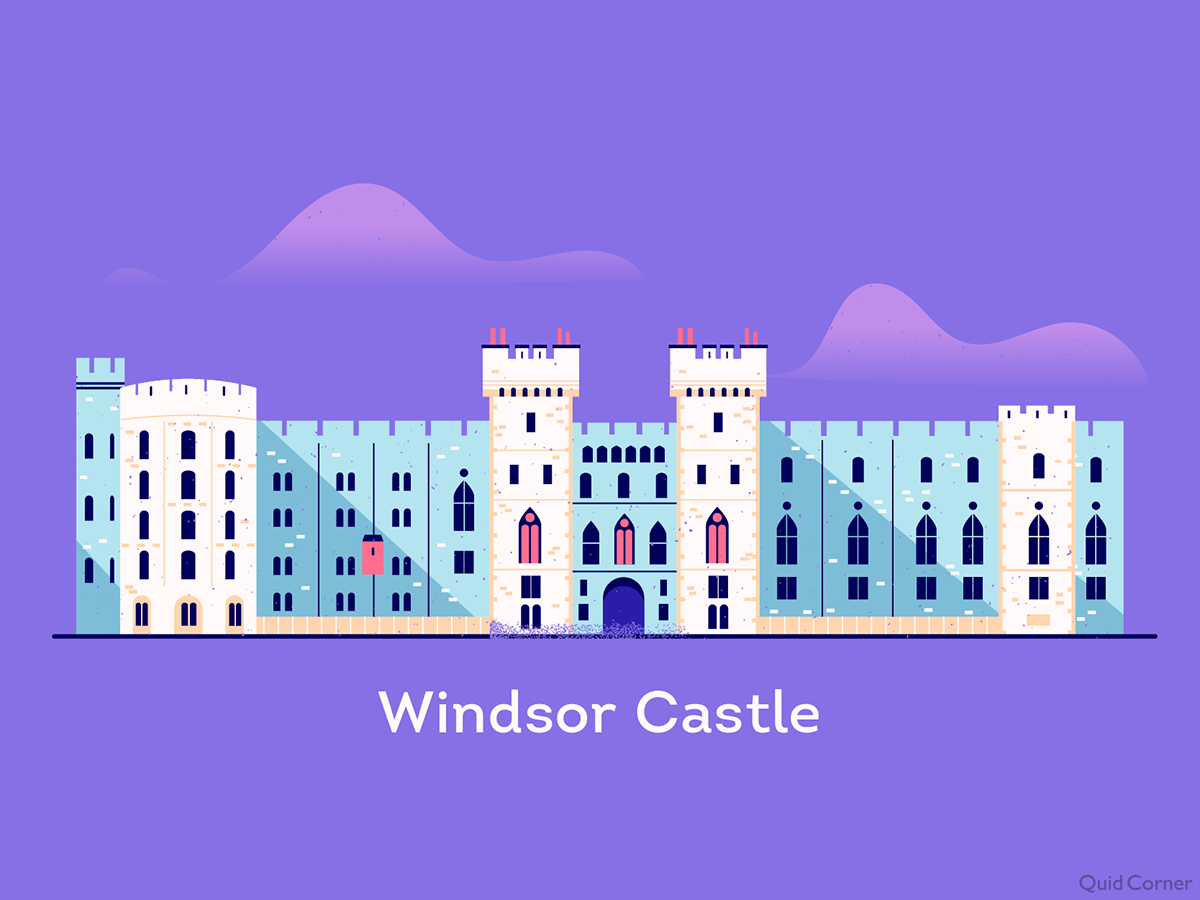 Birkhall
Address: Ballater, AB35 5SU, Scotland
Home to: Prince of Wales and Duchess of Cornwall (Charles and Camilla)
Birkhall is Charles and Camilla's private residence in Scotland. Prince Charles inherited the L-shaped house from the Queen Mother in 2002. The home and gardens are part of the Balmoral estate.
The house was built in 1715. The walls are finished with harling, a rough-cast, protective material made of lime and aggregate. Hidden in the gardens is a heather-thatched Wendy house built for Princess Elizabeth long before she took to the throne.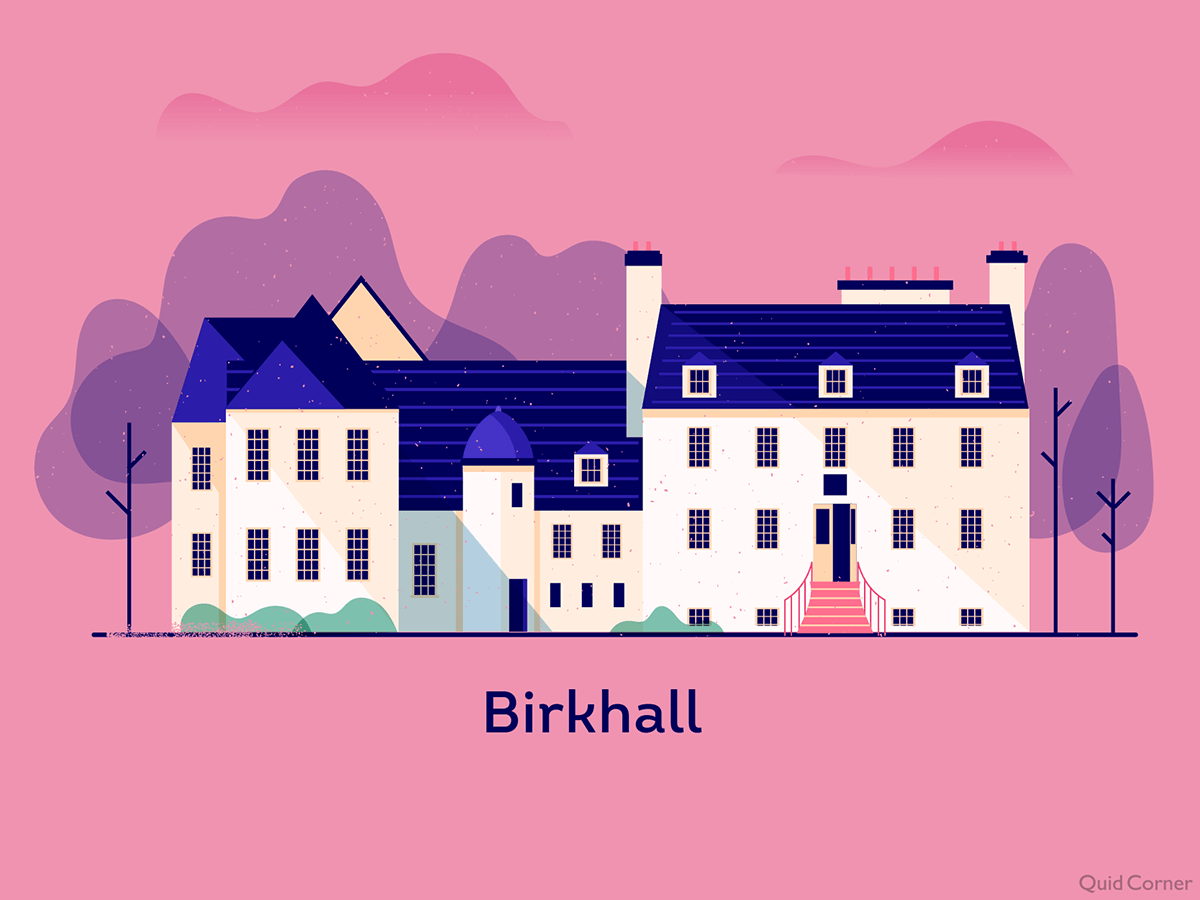 Clarence House
Address: St. James's, London, SW1A 1BA, England
Home to: Prince of Wales and Duchess of Cornwall (Charles and Camilla)
Clarence House was completed in 1827 for the future King William IV, while he was still Duke of Clarence. Today it is the official London residence of Charles and Camilla, who have apartments on the second floor.
The original architect was John Nash, who also designed Buckingham Palace. But a fourth storey has since been added, as well as a new main side entrance featuring Doric columns. Queen Victoria's son Alfred added a Russian Orthodox chapel for his wife, Grand Duchess Maria Alexandrovna of Russia.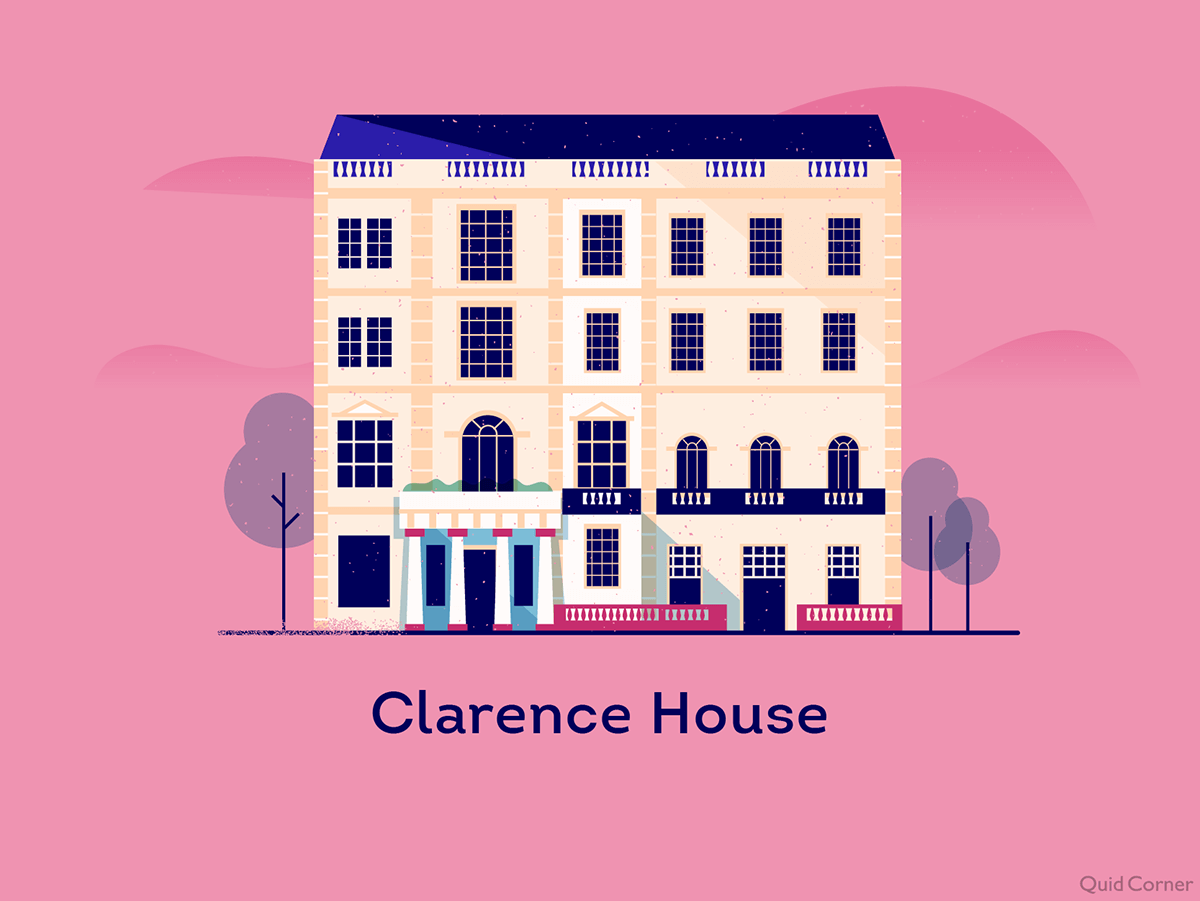 Highgrove House
Address: Doughton, Tetbury, GL8 8TN, England
Home to: Prince of Wales and Duchess of Cornwall (Charles and Camilla)
Prince Charles bought Highgrove House in 1980, and it now serves as his family home. The garden and the prince's nearby Duchy Home Farm are held up as "flagship examples of the organic movement, both in terms of their environmental sustainability and their natural beauty."
The Georgian house was completed in 1798 and reconstructed to its original appearance following an 1894 fire. It is built from Ashlar stone and finished with stone slate roofs. The modern-day addition of solar power, composting systems, and biomass boilers complements the eco theme of the gardens.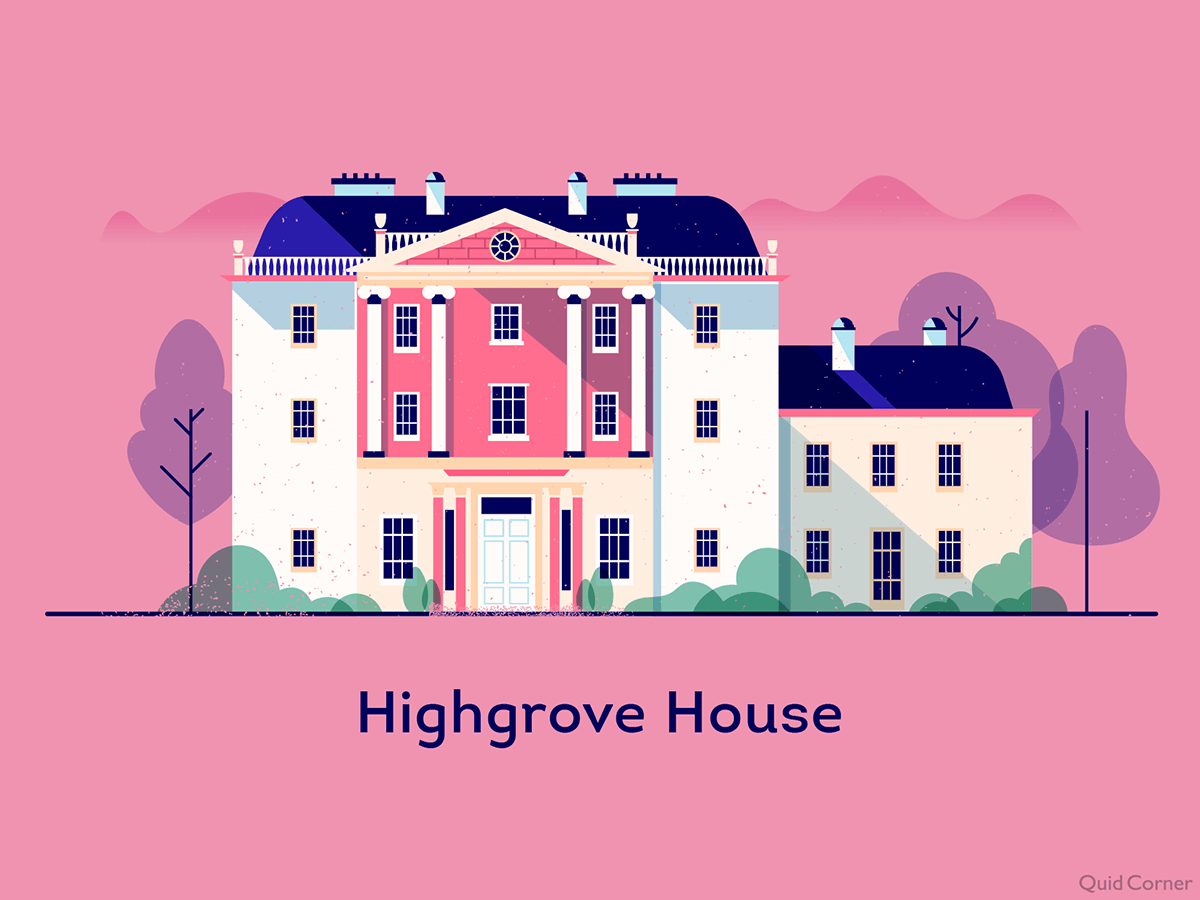 Llwynywermod
Address: Myddfai, Llandovery, Carmarthenshire, SA20 0NQ, Wales
Home to: Prince of Wales and Duchess of Cornwall (Charles and Camilla)
Llwynywermod is Charles and Camilla's Welsh home. The Duchy of Cornwall bought and refurbished it in 2007. However, there is a historical royal connection as it was once owned by relatives of Anne Boleyn, the doomed second wife of Henry VIII.
The three-bedroom farmhouse sits on a 215-acre estate of park, grazing land, and forest. Cob walls and natural sheep's wool insulation work alongside modern eco-friendly features such as smart meters to keep the house cosy. The interior is decorated with local Welsh textiles and early 20th Century Welsh pottery.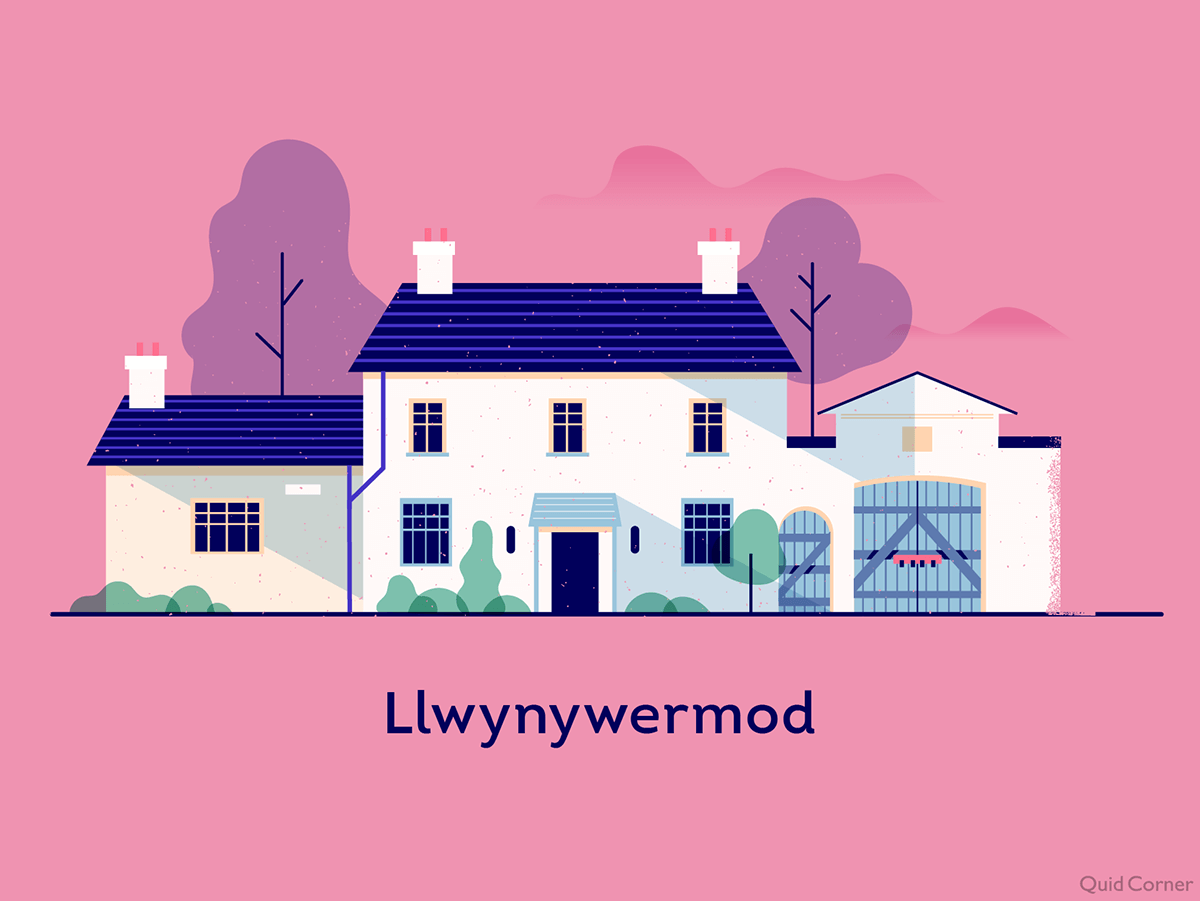 Tamarisk House
Address: St Mary's, Isles of Scilly, TR21 0NW, England
Home to: Prince of Wales and Duchess of Cornwall (Charles and Camilla)
The Duchy of Cornwall owns many properties and most of the freehold land on the Isles of Scilly. Tamarisk House is Prince Charles' official residence on the islands. However, it is now available for holidaymakers to rent.
This brick cottage was built in the 1960s on a quarter-acre plot. It is named after the flowering trees that flourish around it.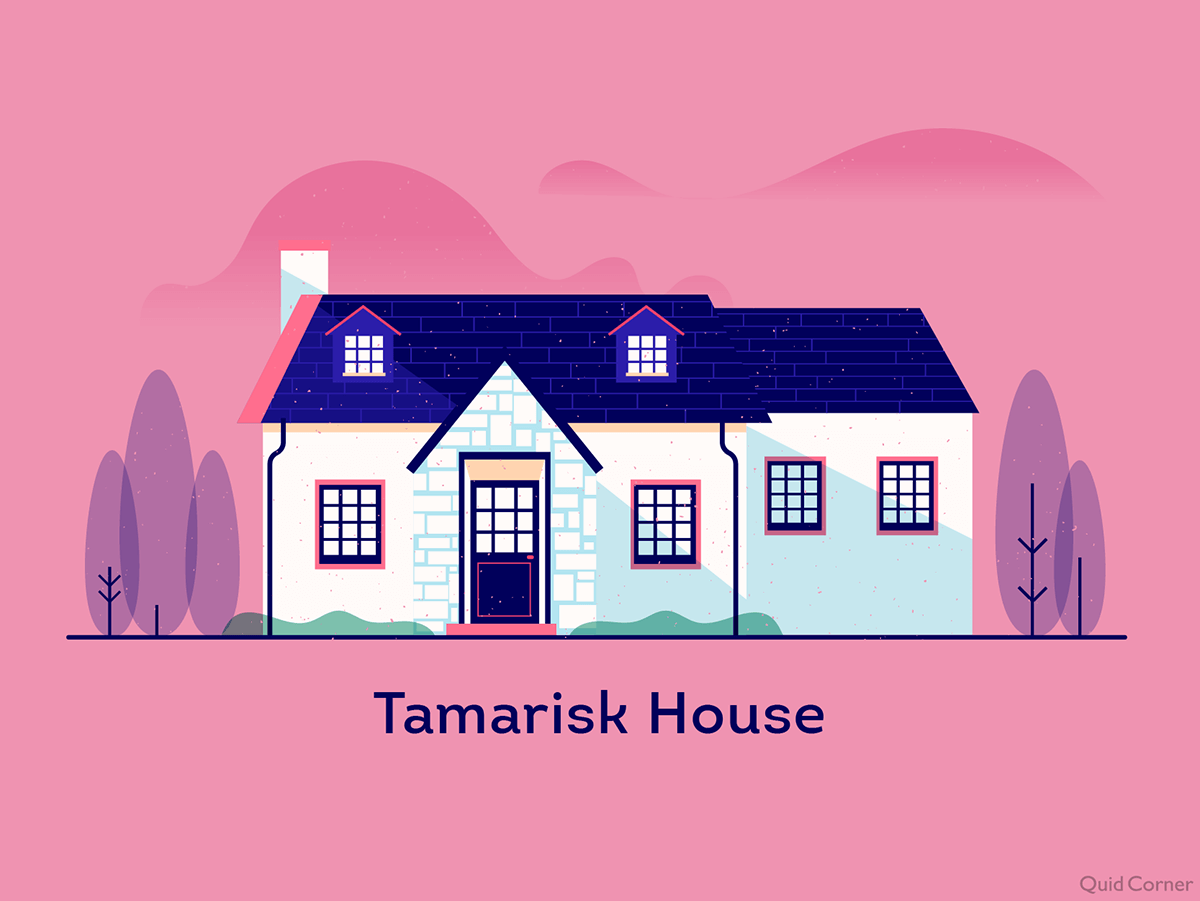 Kensington Palace
Address: Kensington Gardens, Kensington, London, W8 4PX, England
Home to: Duke and Duchess of Cambridge (William and Kate)
William and Kate live in a 20-room, four-storey private residence within Kensington Palace. The structure was initially built as a two-storey redbrick mansion in 1605. In 1689, King William III and Queen Mary bought the mansion for £20,000 and commissioned Sir Christopher Wren to expand it.
In the 18th-century, architect William Kent was engaged to add some Georgian flair to the interior. The art and elegant furniture that he added still give the place its flavour today. The gardens were landscaped by Charles Bridgeman, symbolically linking the property with Kensington Gardens to establish the home as the 'people's palace.'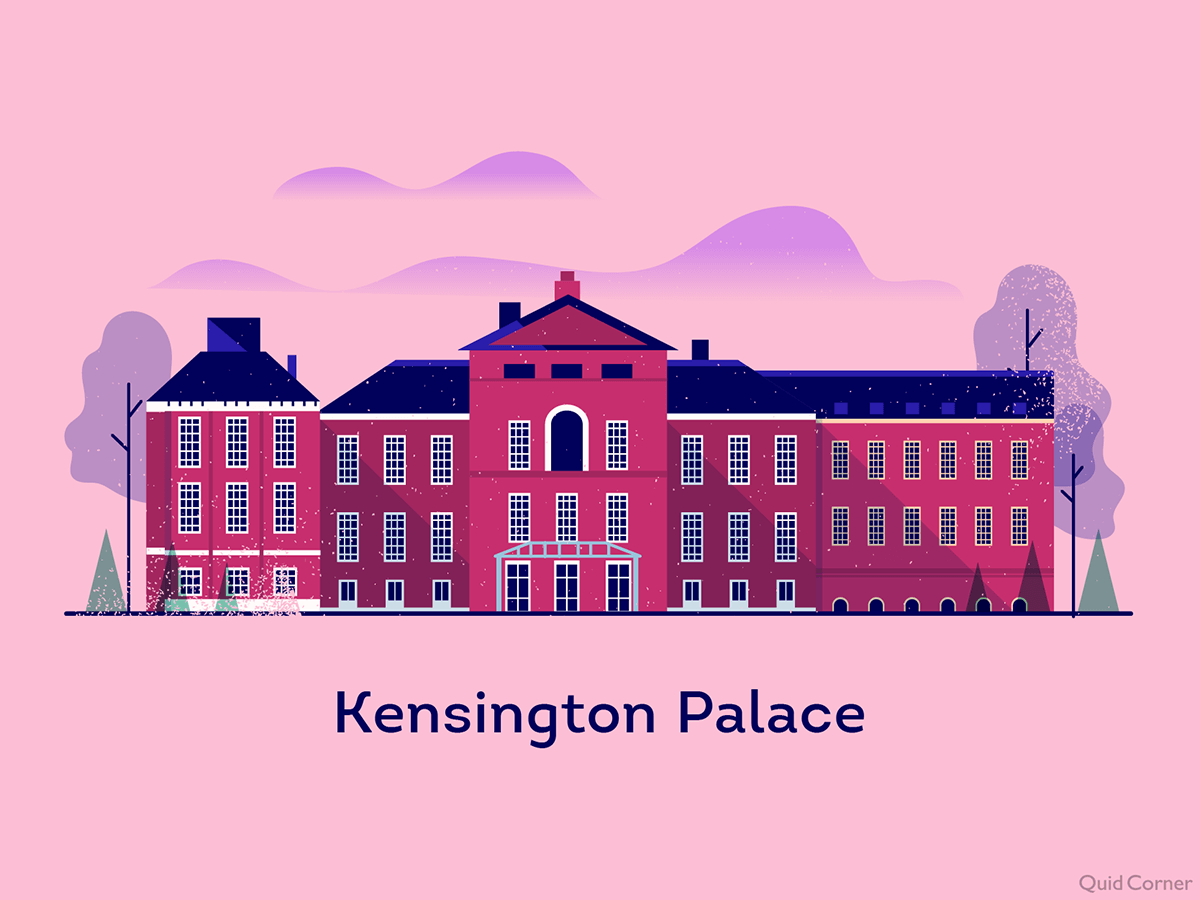 Anmer Hall
Address: Anmer, King's Lynn, PE31 6RN, England
Home to: Duke and Duchess of Cambridge (William and Kate)
Anmer Hall was a wedding gift to William and Kate from the Queen. It now serves as the Cambridges' country home. It is part of the Sandringham Estate.
This late Georgian-style country house was completed in 1802. It is two storeys high, although there is also an attic that features dormer windows. The north façade is notable for its carrstone finish and four 17th-century ogee-headed sashes on the first floor.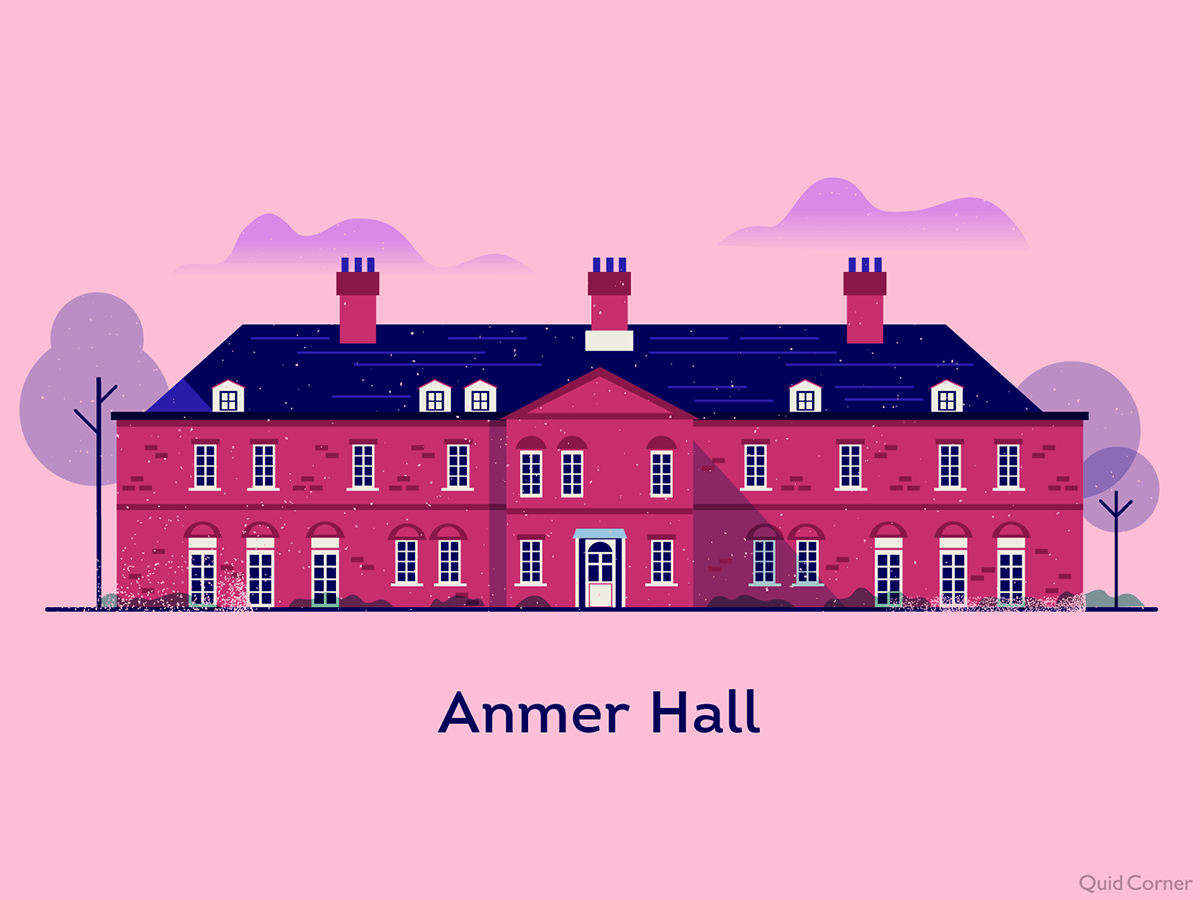 Frogmore Cottage
Address: Frogmore Estate, Windsor, SL4 2JG, England
Home to: Duke and Duchess of Sussex (Harry and Meghan)
Frogmore was commissioned in 1792 by Queen Charlotte, the wife of George III, as a country home for herself and her unmarried daughters. In 2019, Harry and Meghan spent £2.4m of taxpayers' money to renovate the house and now use it as their official family home.
The Grade II-listed two-storey house is stucco-faced and features a parapet and glazing bar sashes. Before the renovations, Frogmore had contained five separate living quarters but has now been returned to one single ten-bedroom residence. Soho House designer Vicky Charles was brought in to add a 1920's-style sense of cool to the interior.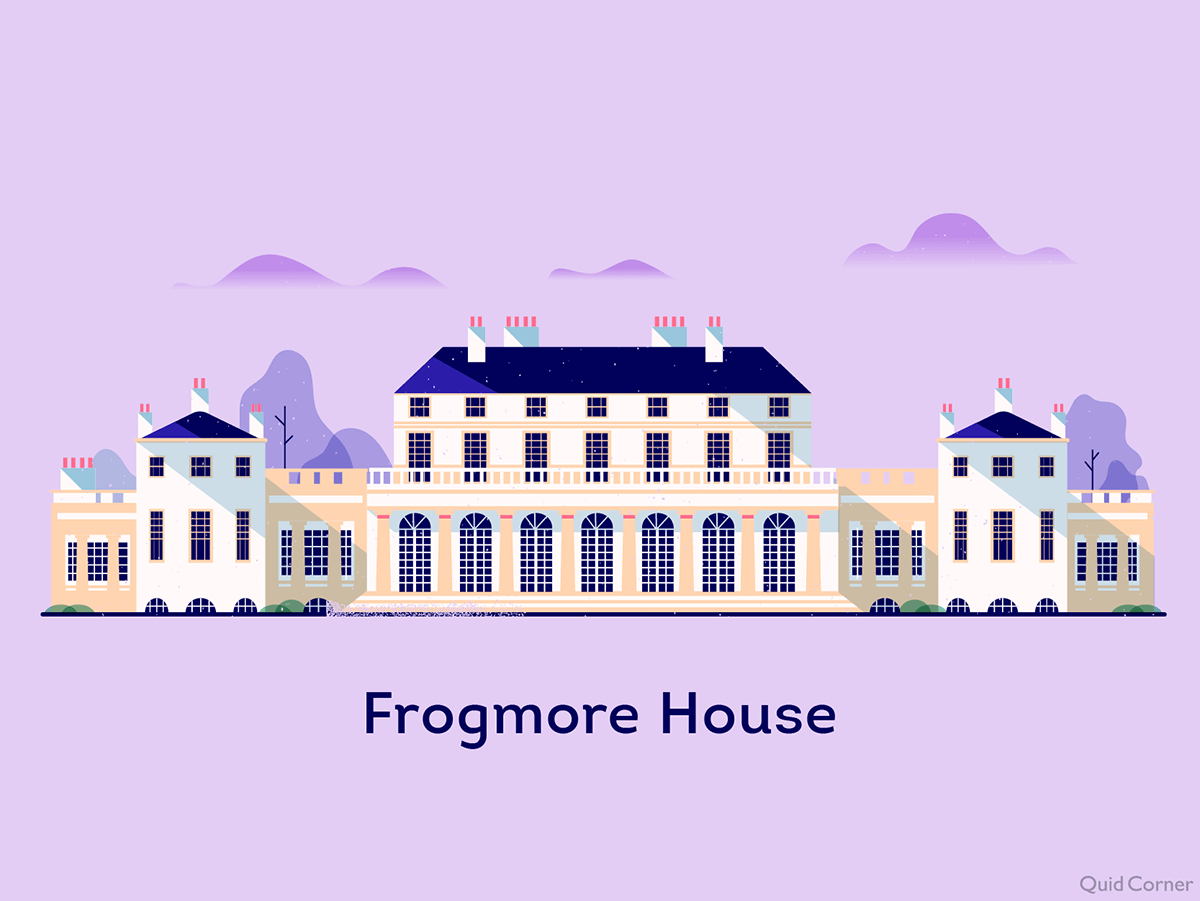 Gatcombe Park
Address: Stroud, GL6 9BG, England
Home to: Princess Royal (Anne)
The Queen bought Gatcombe Park as a wedding present for Princess Anne in 1976. Anne now lives there with her daughter, Zara Tindall.
Gatcombe is a Grade II-listed manor house set on a working farm in Gloucestershire. It was built from ashlar limestone by Francis Franklin of Chalford in the 1770s. Architectural features of note include the stone slate roof and balustraded parapet. In the 1820s, George Basevi added the huge curving conservatory that extends from the west wing to the summerhouse.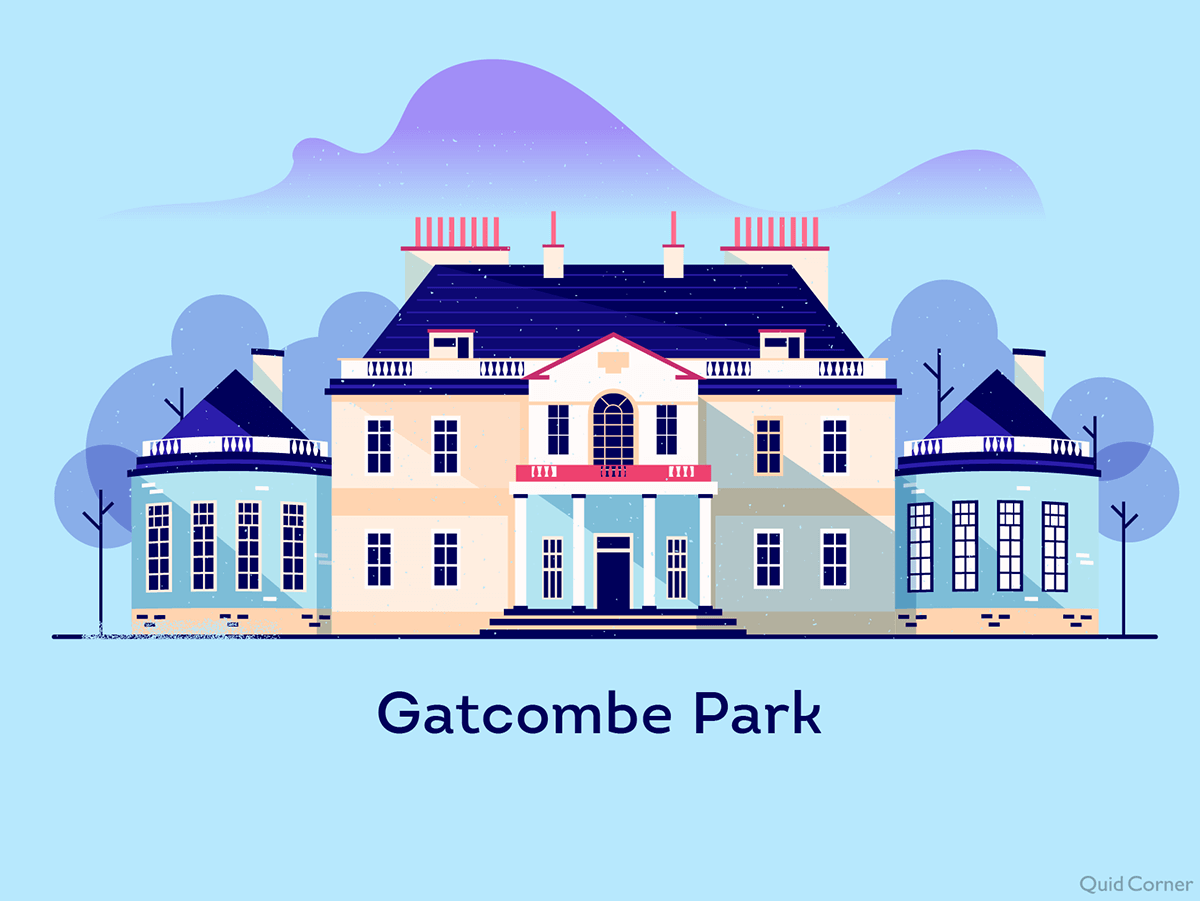 St James's Palace
Address: Marlborough Rd, St. James's, London, SW1A 1BQ, England
Home to: Princess Royal (Anne)
St James's Palace is the official London residence of Princess Anne, and also contains the London residences of Princess Beatrice of York and Princess Alexandra. The palace was built on the orders of Henry VIII between 1531 and 1536.
The Tudor-style redbrick structure is built around four courtyards and has a ceremonial feel to it. The four-storey north gatehouse is flanked by two crenellated octagonal towers. Diapering and stone dressings characterize the façade.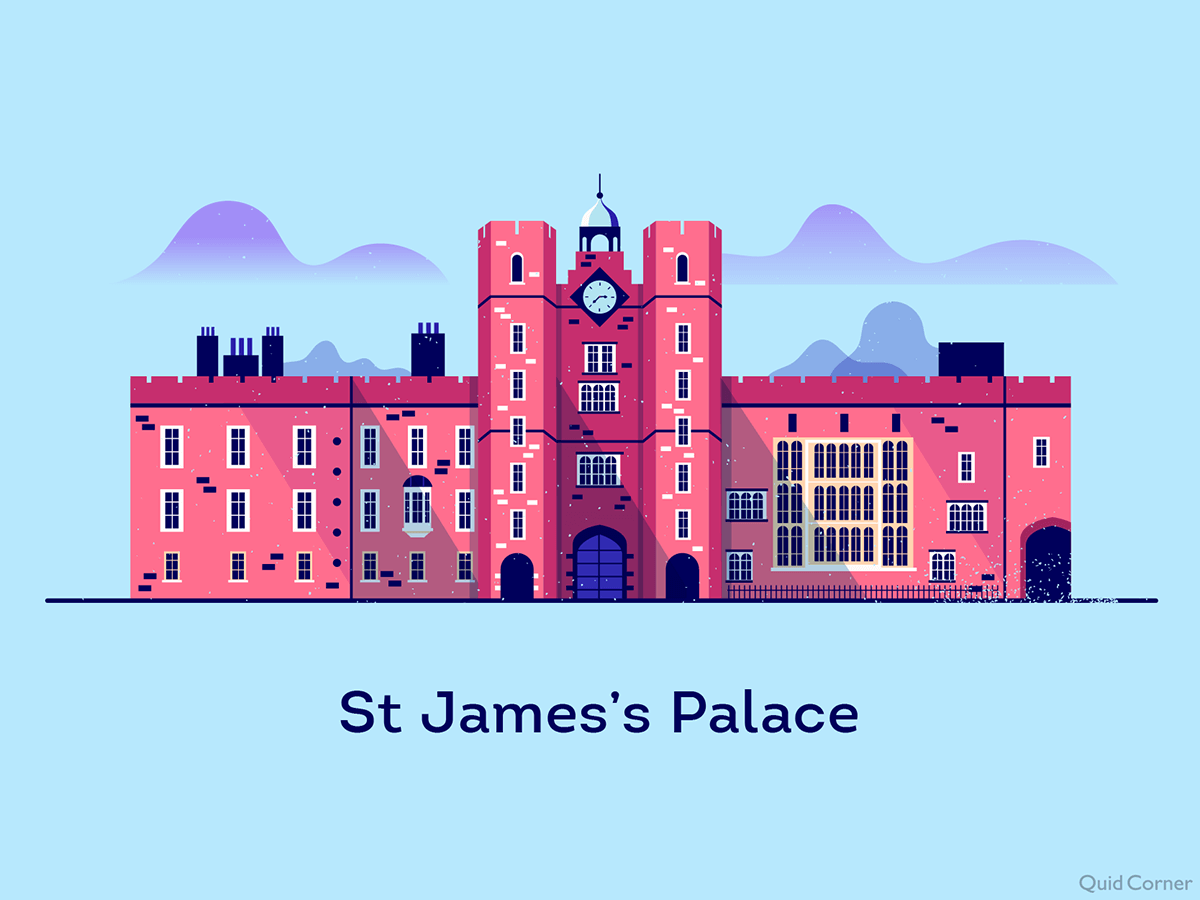 The Royal Lodge
Address: Egham, SL4 2HW, England
Home to: Duke of York (Andrew)
The Queen Mother lived at this Grade II-listed house in Windsor Great Park until her death in 2002. Prince Andrew moved into the 30-room property in 2004. His ex-wife, Sarah Ferguson (Fergie), is also said to live there.
The original cottage was largely demolished and rebuilt by William IV in the 1830s. All that remains is the dining room – which is now a drawing-room. The present Queen Anne-style brick house is entered through a porch with diagonal buttresses and a parapet. John Nash added the lodge's signature Gothic Saloon in the 19th century.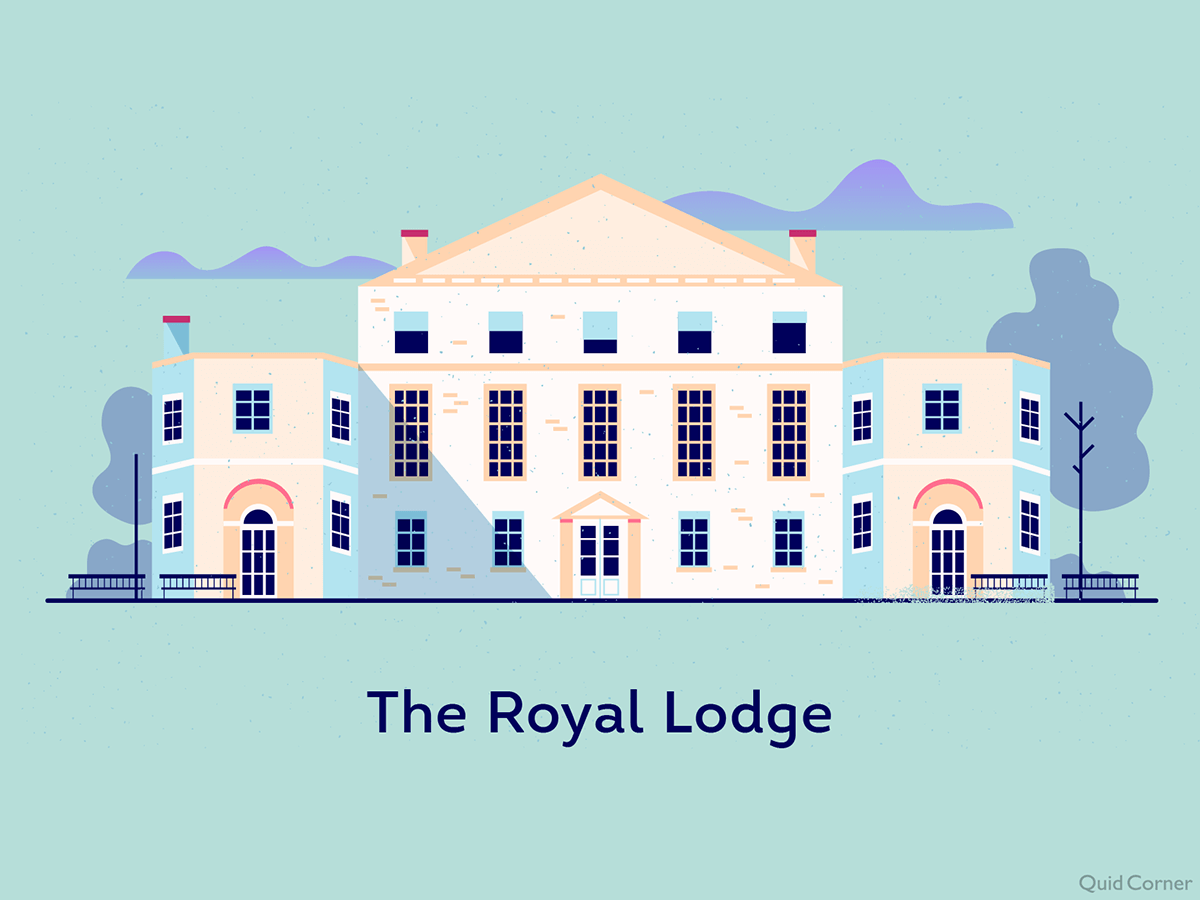 Bagshot Park
Address: Bagshot, GU19 5PJ, England
Home to: Earl and Countess of Wessex (Edward and Sophie)
Queen Victoria ordered the construction of Bagshot for her son, Prince Arthur, Duke of Connaught, in the 1870s. King James and King Charles had previously used the manor as a hunting lodge. Edward and Sophie moved in following their marriage in 1999.
Architect Benjamin Ferrey built the 120-room mansion in the Tudor Gothic style. It is a bright red brick building with stone dressings and a slate roof. The famed architectural historian Nicholas Pevsner once declared that the house is 'bad, purposeless, ugly.'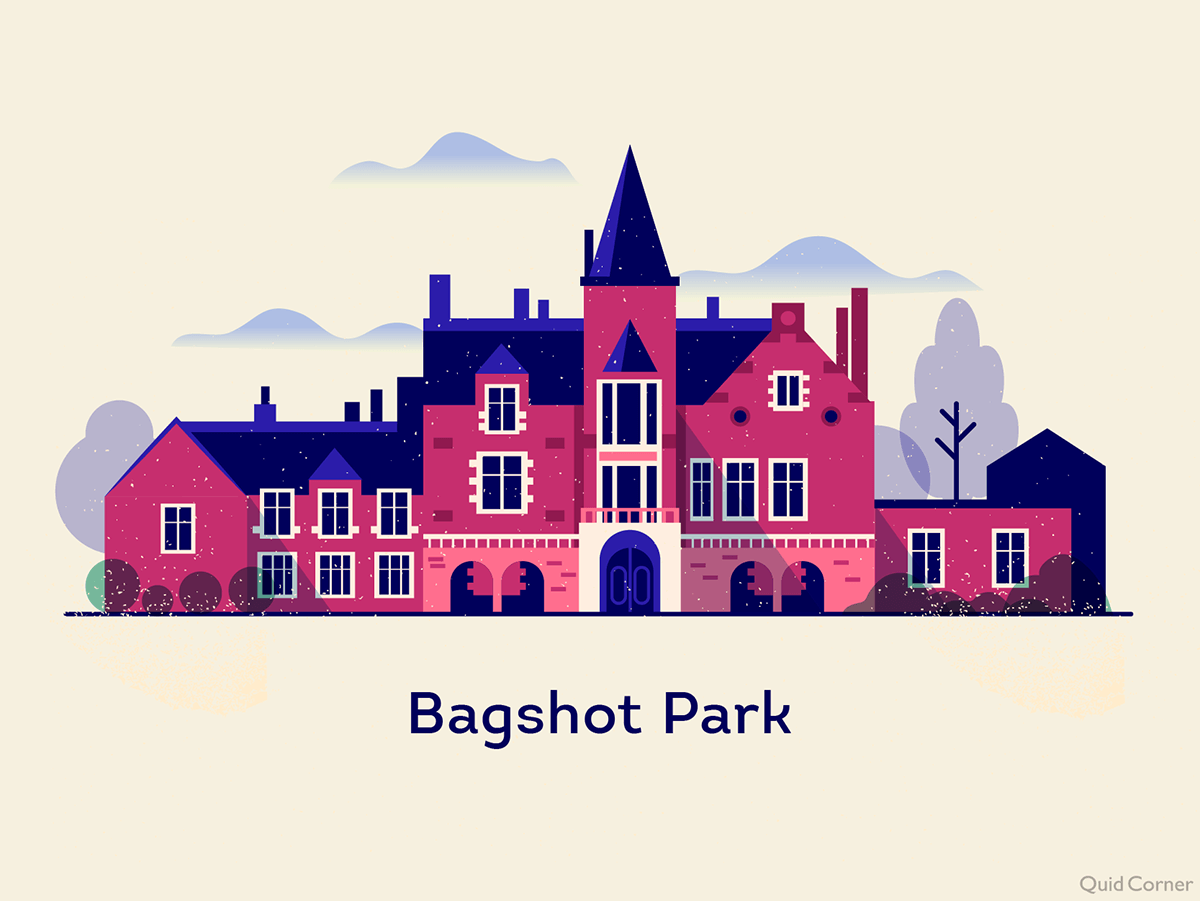 Methodology
The residences we have included are used by the Queen, her children, and adult grandchildren. We excluded children who aren't old enough to live on their own. We used royal.uk to generate an initial list of residences, then backed-up our findings with additional sources such as Harper's Bazaar and other well-regarded publications.
Sources
The Royal Household. (2019). Royal Residences: Buckingham Palace. royal.uk
The Royal Household. (2019). Royal Residences: Windsor Castle. royal.uk
Adebowale, Temi. (2018). All the Residences Owned by the British Royal Family. harpersbazaar.com
The Royal Household. (2019).  Royal Residences: St James's Palace. royal.uk
Historic Royal Palaces. (2019). The story of Hillsborough Castle and Gardens. hrp.org.uk
Historic England. (2019). Royal Lodge. historicengland.org.uk
Murfitt, N. (2012). A Wendy house fit for a Queen: The secrets and history of the tiny Welsh cottage in the grounds of Windsor where generations of royals have played. dailymail.co.uk
The Royal Household. (2019).  Royal Residences: The Palace of Holyroodhouse. royal.uk
The Royal Household. (2019).  Royal Residences: Balmoral Castle. royal.uk
Taylor, E. (2017). A Definitive Guide to the Majestic Summer Castles and Palaces of Queen Elizabeth II. vogue.com
Johnson, S. (2016). Prince Charles laments 14 years' lost work on flooded Birkhall garden. telegraph.co.uk
Hampson, Laura. (2018). These are all the houses owned by the British Royal Family. standard.co.uk
Royal Collection Trust. (2019). Highlights of Clarence House. rct.uk
Historic Royal Palaces. (2019). The story of Kensington Palace. hrp.org.uk
The Week. (2018). Anmer Hall: inside Prince William and Kate Middleton's Norfolk home. theweek.co.uk
Duchy of Cornwall. (2019). Highgrove. duchyofcornwall.org
The Prince of Wales and The Duchess of Cornwall. (2019). Royal Residences. princeofwales.gov.uk
The Royal Household. (2019).  Frogmore House and Gardens. royal.uk
Chang, M. (2019). Every single lavish residence owned by the British royal family. harpersbazaar.com.au
Historic England. (2019). Gatcombe Park. historicengland.org.uk
Billington, R. (1991). The Flowery, Craggy Isles of Scilly. nytimes.com