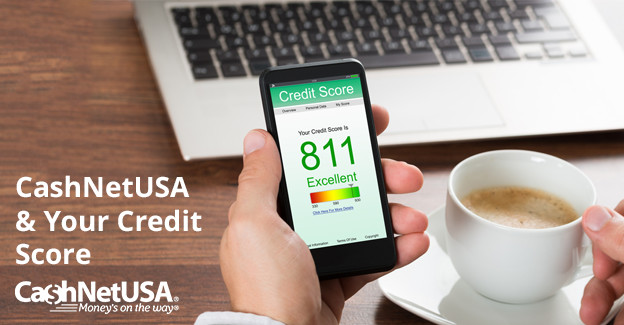 Are you considering taking out a loan with CashNetUSA? If so, you may have wondered whether applying with CashNetUSA will affect your credit score!
Below we have compiled a list of some of the most popular questions about CashNetUSA loans and your credit score.
Question: If I apply for a CashNetUSA loan will it affect my FICO® score?
Answer: CashNetUSA does not affect a FICO® credit score whether you are approved or declined. CashNetUSA does verify your information via various third-party sources, and an entry from CashNetUSA may appear in these sources.
Question: Will CashNetUSA check my credit score?
Answer: CashNetUSA uses an alternative credit check in which we look at elements of your financial history rather than just checking your credit score. We then use our custom underwriting model to determine whether or not you are eligible for a loan. If you have defaulted on past transactions, you may be declined for a loan from CashNetUSA.
Question: Do you report my loans or transactions back to the three major credit bureaus?
Answer: CashNetUSA does not report any loan or transaction information to the three major credit bureaus. We may report back to the alternative credit bureaus we use, but this will not affect your FICO® credit score.
If you have any questions, feel free to call 888.801.9075 or visit cashnetusa.com to chat live with an online representative.
Comments