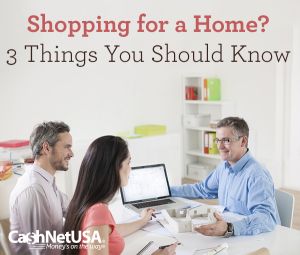 For people thinking about buying a home, a major concern is whether they're paying a fair price. Not only do you have to worry about the seller and your realtor, but the timing as well. In some periods, buying a home has been a great investment. But if you bought in 2007 – 2009 before the crash, you would have lost a lot of money. With this in mind, here are some thoughts on buying in today's market:
2014 Home Price Trends – According to a recent home price report from CNBC, home prices are up 23% from 2012 levels. And that's after years of recovering from the financial crisis, so home prices are certainly not cheap right now. But most experts also don't claim we're in a bubble either. See, it's tougher to buy a home now than it used to be. In general, a larger down payment and better credit are required. This has made it harder to buy homes, keeping the prices lower. During prior market bubbles, it was so easy to get a loan because many buyers didn't have to meet such stringent standards and down payment requirements.
How to Get a Better Deal – Regardless of whether you think home prices are too high nationally, there are always discounts locally. There could be foreclosures or homes that need work. Many sellers with a house on the market for months are willing to negotiate lower. You can also play multiple sellers against each other if you like more than one home. A different way to get a discount is to require a sale price reduction based on findings from the home inspection. There are many ways to negotiate a better price.
Deciding to Rent vs. Buy – Sometimes, people go with their gut when deciding whether to rent or buy. Other times, they base their decision on work-related or financial issues. I like to focus on how long you intend on staying in the area. If you have a very steady employment situation and don't plan on moving for 10 years or more, it probably makes sense to buy over renting. However, if it is unclear, you may not recoup all the transaction costs tied to a purchase when you move. Then there's a personal component to consider, which is having a place to call your own.
Don't forget — buying a home is a long-term decision that requires careful consideration. As tempting as it can be to make a quick decision, it's difficult to make an informed choice without weighing all your options.
The information in this article is provided for education and informational purposes only, without any express or implied warranty of any kind, including warranties of accuracy, completeness or fitness for any particular purpose. The information in this article is not intended to be and does not constitute financial or any other advice. The information in this article is general in nature and is not specific to you the user or anyone else.
Comments