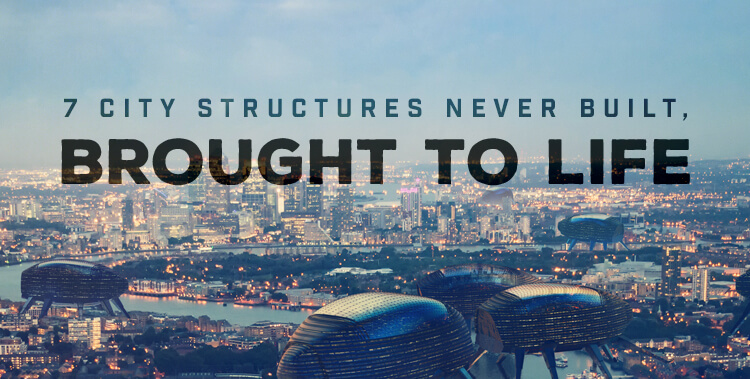 7 City Structures Never Built, Brought to Life
There are so many examples of stunning architecture around the world that are testaments to humanity's creativity and ambition. But not every imaginative design comes to fruition. In fact, some of the most unique and inspirational architecture in history never made it off the drawing board.
Here are seven city structures that you might not be able to visit, but can finally see brought to life in all their glory.
1. Bangkok Hyperbuilding (Bangkok, Thailand)
Urban sprawl and energy consumption represent enormous challenges, and this unique structure represents architect Rem Koolhaas's attempt to tackle them in Bangkok. Designed in 1996, the Hyperbuilding would have housed 120,000 people using just 3% of the space usually required for that many. In addition to living space, there would have been workplaces and services, as well as cable cars, gondolas and train elevators. It would have allowed people to travel less and use less energy, while also providing more green spaces.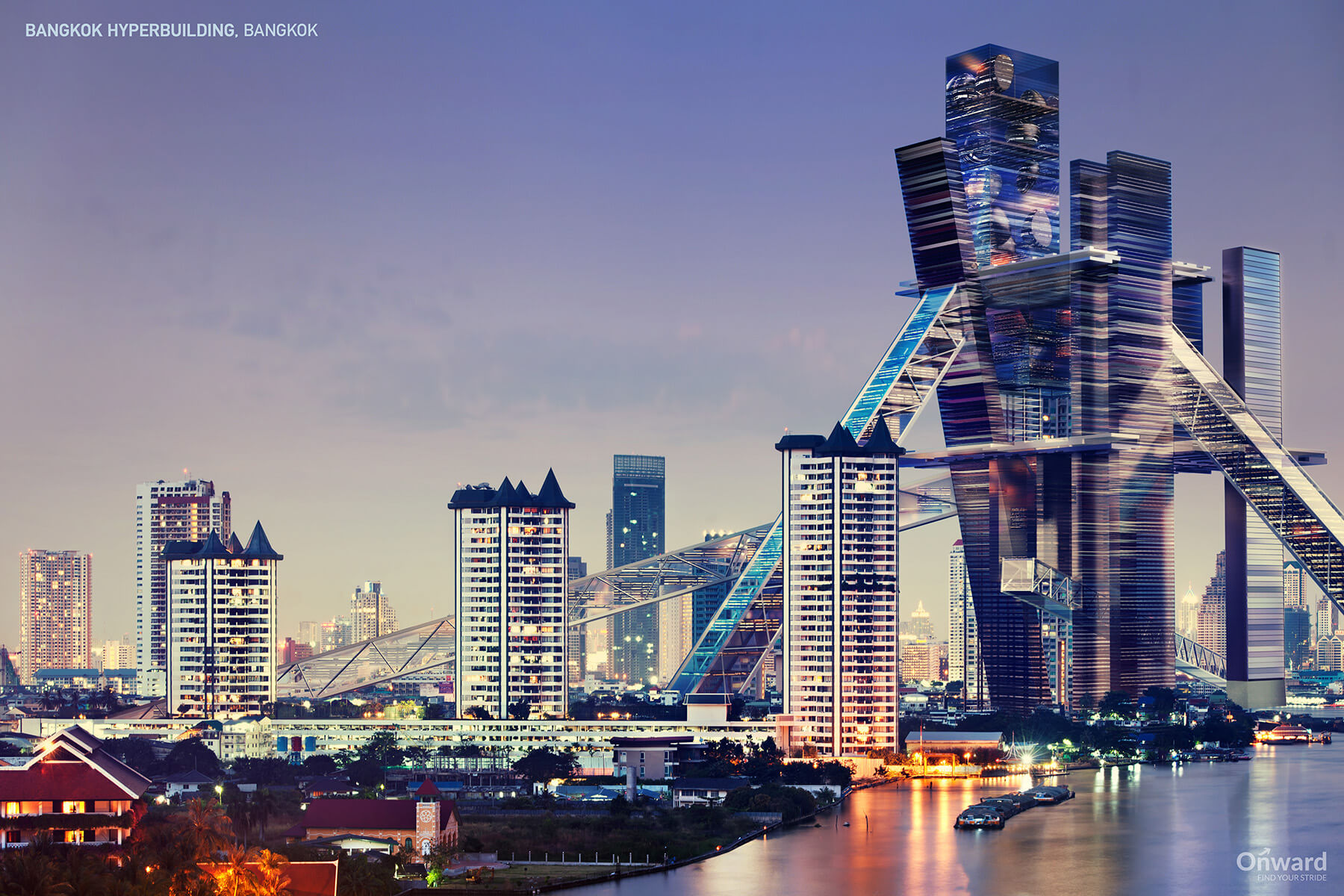 2. The Illinois (Chicago, USA)
Frank Lloyd Wright's most ambitious design was this immense tower planned for Chicago, described in his 1957 book, A Testament. The tower was intended to provide homes for 100,000 people, with room for 20,000 cars and 180 helicopters. One of the most exciting aspects was the 60 mph atomic-powered elevators – but the costs of the scheme simply proved to be too much.
3. Shimizu Mega-City Pyramid (Tokyo Bay, Japan) 
The Shimizu Mega-City Pyramid looks and sounds like it's from a sci-fi movie, and it would have been the largest man-made structure in the world. Sitting on Tokyo Bay, the pyramid was intended to house a million people and withstand high winds, earthquakes and tsunamis. But even in 2004, the architects were too far ahead of their time; it was such an advanced plan that the materials didn't yet exist to build it.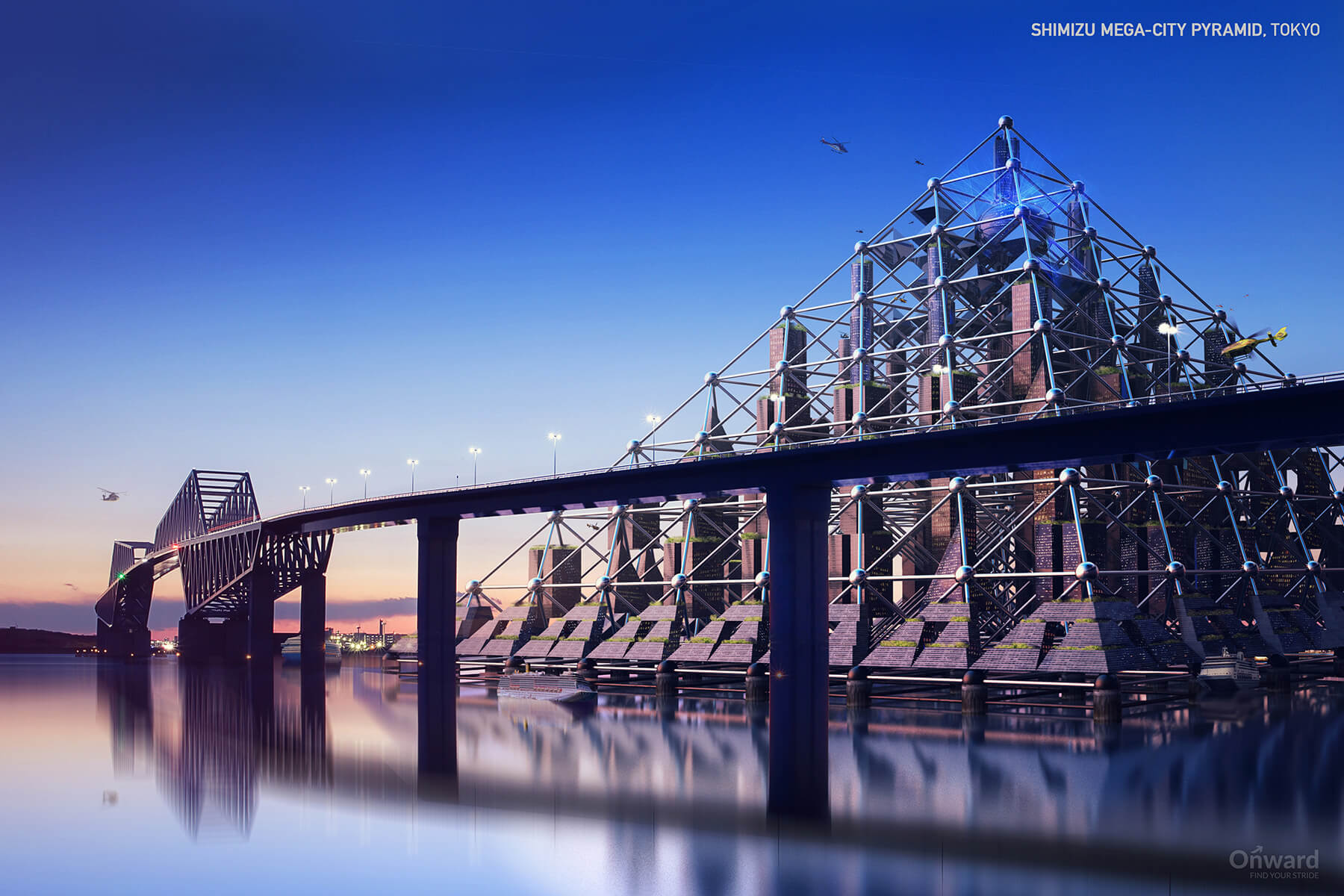 4. The Triumphant Elephant (Paris, France)
 Everyone who has ever visited Paris has seen the famous Arc de Triomphe – but it almost looks dull compared to what could have stood in its place. In 1758, architect Charles Ribert drew up imaginative plans to build a giant elephant, which visitors could climb into via a spiral staircase. The pièce de résistance would have been water coming out of its trunk and music from its ears, courtesy of the orchestra in the ballroom inside.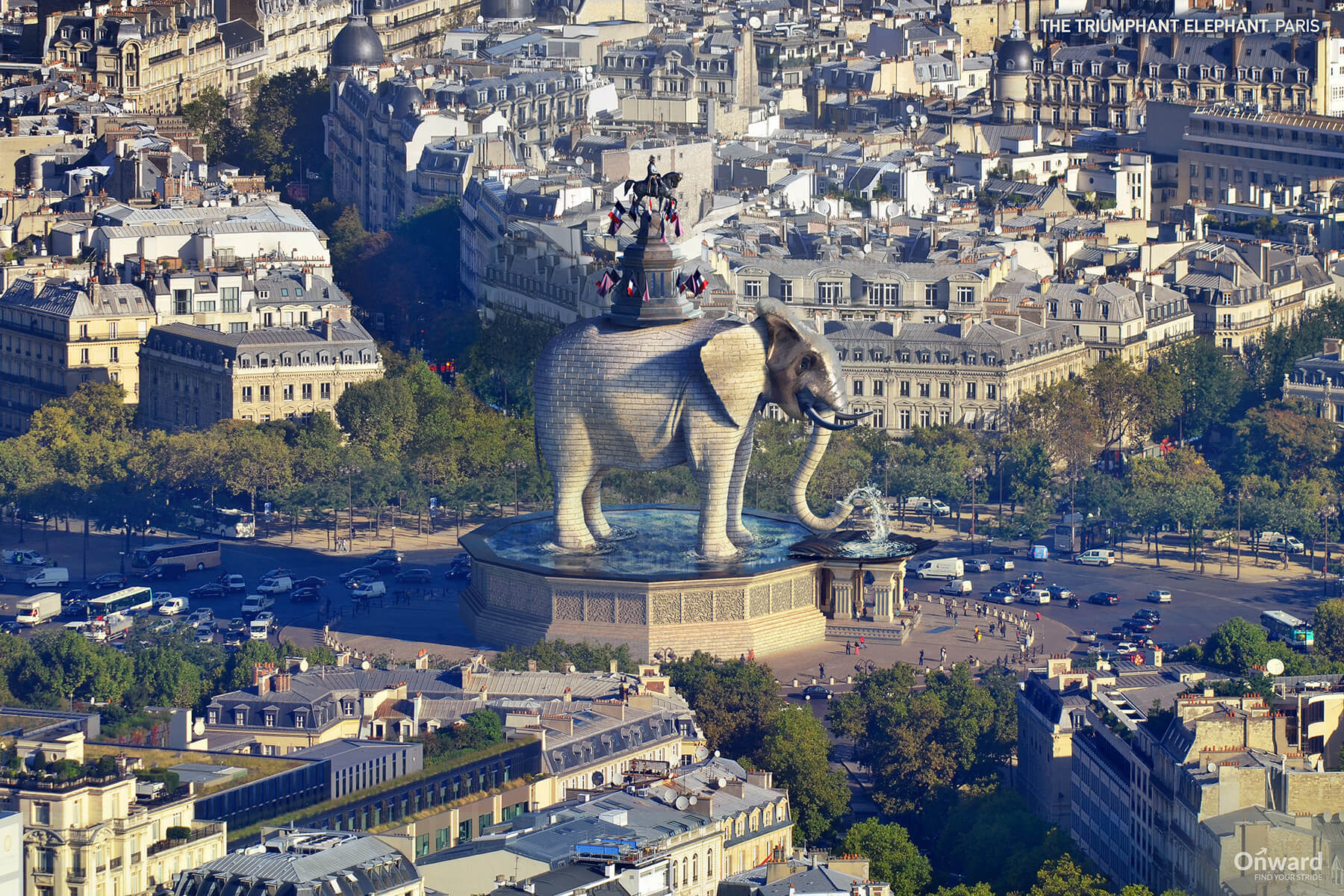 5. The Walking City (London, England)
 City designs don't come much more futuristic than Ron Herron's Walking City, which was published in the mid-1960s. The buildings were pods on legs, which would be artificially intelligent and able to 'walk' to wherever they were needed, even connecting with other cities, if necessary. The Walking City was intended to exist in a post-apocalyptic world – one where boundaries and borders are no longer used and people live a nomadic lifestyle. Needless to say, we're not quite there yet.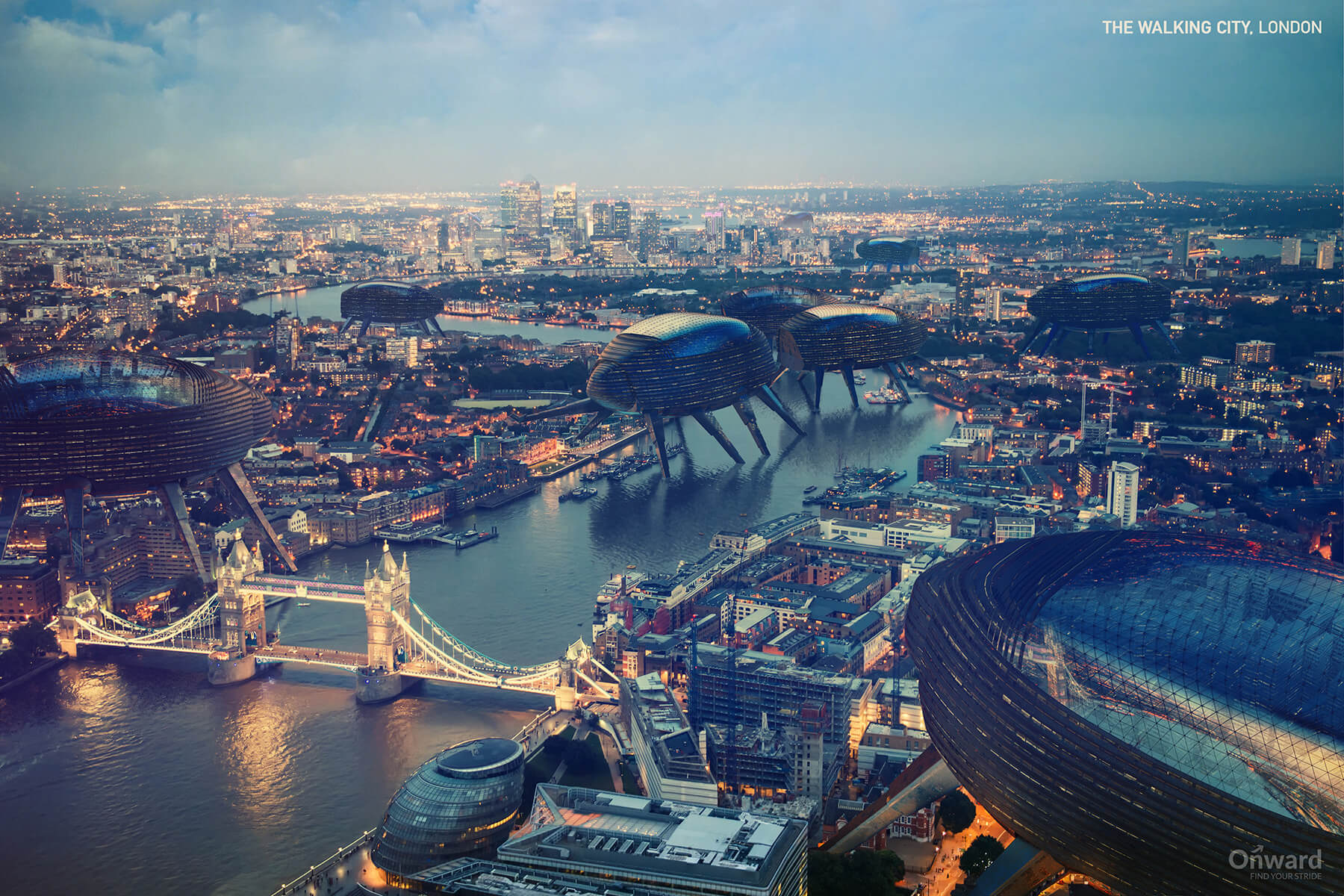 6. Tatlin's Tower (St. Petersburg, Russia)
In 1919, the Soviet regime in Russia was looking to construct a headquarters for the Third Communist International. It was intended to be functional, as well as a monument to recognize everything that was achieved since the Bolshevik Revolution and everything that was to come. Architect Vladimir Tatlin designed a 400m twisted tower of iron, glass and steel. It was so ahead of its time that it was never built, but there are models of it in museums in Russia, Sweden, France and the UK.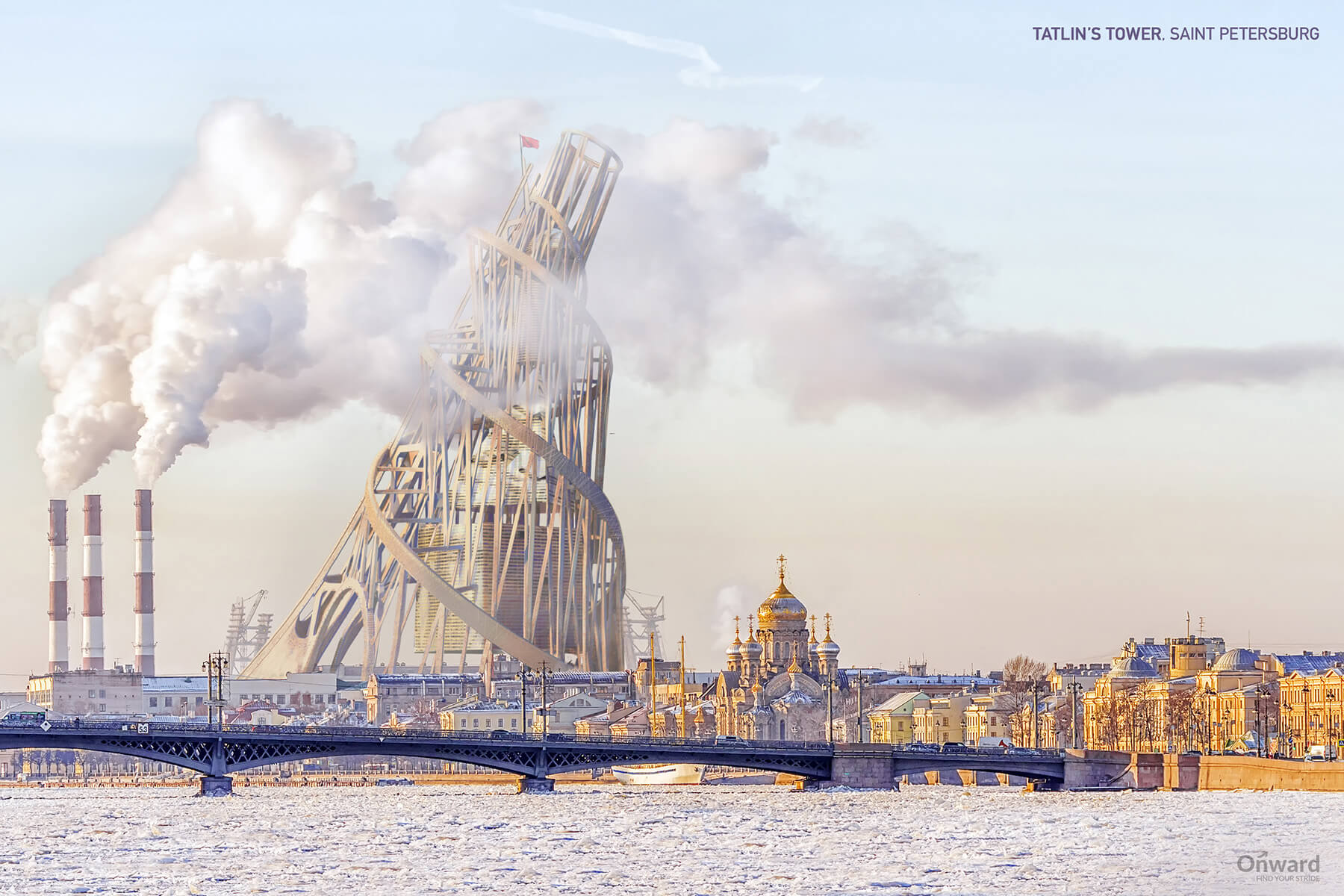 7. Hotel Attraction (New York, USA) 
The New York City skyline is full of iconic buildings, but its most spectacular structure was one that was never built. Antoni Gaudi's magical architecture can be seen all around Barcelona, and in the early 20th century, a couple of businessmen from the Big Apple wanted to bring some to their city. Gaudi designed Hotel Attraction, with conical towers and a star-shaped sphere. It would have been the tallest – and most unusual – building in the city, but unfortunately Gaudi dropped out and the project fell apart.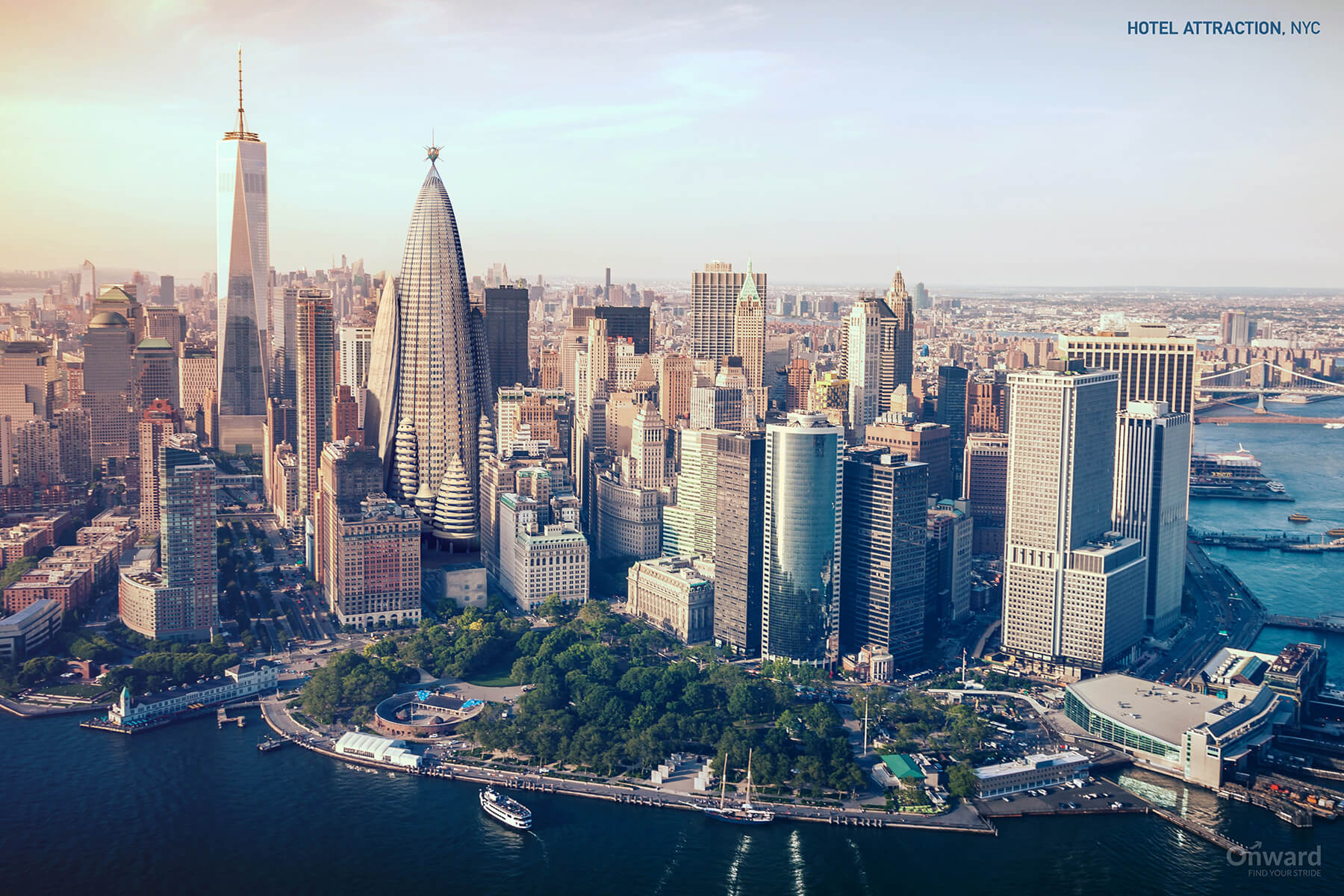 These incredible structures all proved to be too ambitious or expensive to build, depriving the world of some of the most awe-inspiring architecture we would ever have seen. But as technology continues to develop, who knows what architectural wonders might be possible!
Sources 
Sobiecki, P. and Wrońska, M. (2018) THIS IS RENDER. thisisrender.com
Findery. (2012) The Elephant of Charles Ribard. findery.com
Miklos, V. (2013) These futuristic cities are housed inside a single, gigantic building. io9.gizmodo.com
Keats, J. (2014) Was This Mile-High Skyscraper Frank Lloyd Wright's Brightest Idea? MoMA Exhibit Reveals Wright As Urban Planner. forbes.com
Baker, K. (2017) The seven wonders… that never were: Extraordinary structures promising to be some of the world's most exciting buildings that stayed on the drawing board. Dailymail.com
The Seasteading Institute. (2011) Walking City, from Archigram seasteading.org
Dalley, J. (2013) Antoni Gaudi's Fantastical, Futuristic 1908 Hotel Attraction curbed.com
Hubbs, D. (2015) 10 Bizarre Buildings That Were Never Built therichest.com