20 Date Nights for Under $20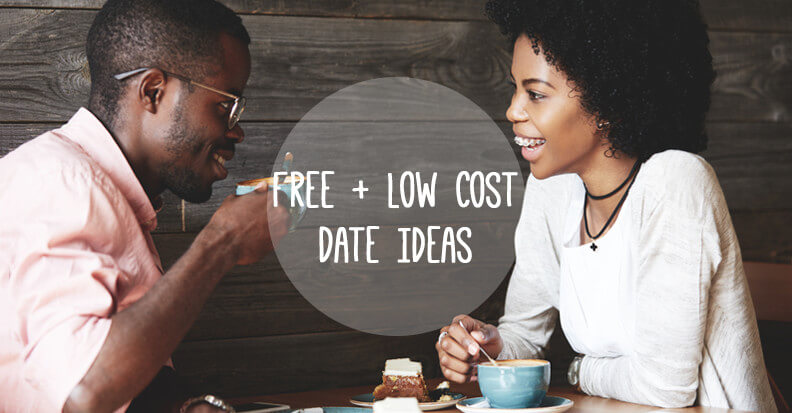 Instead of limiting your romantic outings because of the cost, why not get creative and think of a few ways you can take your date out for less? We've compiled some easy and fun things to do that won't break the bank.
1. Two slices of pizza, one soda and mozzarella sticks
A night out for Italian doesn't always have to involve wine, mood lighting and a cloth napkin on your lap. Find a place that sells pizza by the slice. Throw in a soda and a side of mozzarella sticks and chat the evening away.
Cost: $10 – $15
2. Drive-in movie
A vintage evening for an even more vintage price! Drive-in theaters have a great nostalgic atmosphere that's different from an average (and expensive) night at a blockbuster movie theater. The best part? It's so cheap! You get two movies for the price of one and can typically bring in your own snacks.
Cost: $15
3. Bookstore coffee and book browsing
Many bookstores have coffee houses inside their buildings, so go and grab a couple drinks and then just browse the book selections. Share your favorite book from childhood or find a book that interests both of you that you can read later and discuss.
Cost: $8
4. One bar, two beers and people watching
If you're itching to get out and blend into the crowd, go to your favorite bar with a street-facing window. Grab a drink and enjoy just observing the street traffic.
Cost: $10
5. Plan-ahead holiday shopping
The "perfect" holiday gift often doesn't cost that much, but the problem is usually that no one has time to look for it. The two of you can budget $10 to buy for someone in the family and spend an evening shopping for that elusive yet thoughtful gift.
Cost: $20
6. A class at your health club
If you both have a membership to the same gym, classes are usually included. Go out on a limb and try kickboxing together on a Friday evening.
Cost: Usually free with a gym membership.
7. Two coffees and a long car ride
This one is particularly good for a cool fall evening. Grab a couple coffees and hit the open road to check out some of the scenery. You could drive a long time before racking up fuel costs, and 30 – 40 miles will be plenty of open road.
Cost: $10 – $12
8. Minor league hockey or baseball game
Minor league hockey and baseball teams usually have extremely low prices for their tickets, partly to encourage better attendance. For around $20, you'll be able to enjoy the excitement of a professional ball game at a much cheaper price.
Cost: About $20
9. At-home baking project
Baking is a great thing to do as a couple! Start with ingredients that you already have in your home and supplement where you need to. When you are all finished, you get to enjoy your spoils together!
Cost: Usually less than $5
10. Farmers market
Who says that dates always have to happen at night? Visit your local farmers market and stock up on fresh veggies, bread and more. Use what you find to cook dinner.
Cost: $15 – $20
11. Matinée movie
Going to the movie theater is expensive, but it's still true that some movies are just a lot better on the big screen. If you go to a matinée, you'll probably get in for around $8 per ticket. Take a pass on drinks and snacks to keep it under $20.
Cost: $16
12. Swing dancing lesson
Some lessons at college campuses or community centers are free, but even if you take lessons elsewhere, you probably won't pay more than $10 per person. For your next date night, practice what you learn at home and you'll get another date night for the price of one!
Cost: Anywhere from free to $20
13. Two sushi rolls and green tea
You can grab two Philly rolls and two green teas, while coming in right under your $20 budget. A six-piece sushi roll is usually around $8, while the tea will be about $1.50. Two of each leaves you $1 to spare.
Cost: $18 – $20
14. Picnic in the park
Dining out is fun but pricey. Instead, pack a picnic basket with your own food! You'll still get the feeling of eating out but without the hefty cost. Enjoy the nice weather and each other's company.
Cost: $20
15. Listen to live music
Many towns have free events during the summer months, including live bands. Check your community website to see what band is playing at what park you can even bring a picnic and combine date night ideas.
Cost: Free
16. Thrift stores
$5 goes far in most thrift stores. Take $15 in cash and go bargain hunting on a Saturday morning.
Cost: Anywhere from $1 to $15
17. Ice skating
Ice skating is great date night option that will run you about $7 for renting skates. If you own your own skates, even better! Some rinks will even have discounts on weekdays, so check before you go and schedule accordingly.
Cost: About $15
18. Streaming videos
You can usually purchase a streaming video service for less than $10 per month, which costs about one quarter per day. Spend an evening watching one of your favorite movies or TV series with some popcorn.
Cost: Less than $1
19. Get a diner-style breakfast together
Breakfast food is always really cheap. You can get your favorites, two cups of coffee and a friendly hand to bring it to you at a nearby breakfast diner.
Cost $8 – $12
20. Start playing cards
A deck of cards costs a couple dollars, so buy one and learn to play some card games. It's the date night that keeps on giving, as you can break out the cards on just about any slow evening.
Cost: $2
It might take some creativity, but as you can see, limiting yourself because of a lack of funds isn't necessary. In fact, one could make the case that most good dates can and should come in under the $20 mark — it will allow you to focus on the conversation and each other instead!