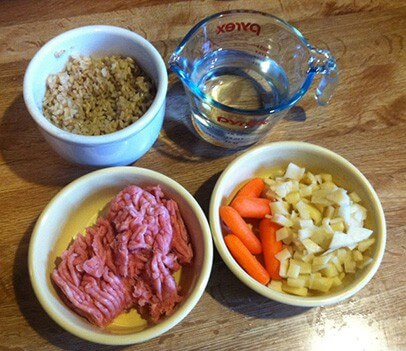 Turkey Stew Dog Food Recipe
Total Cost: $2.31
½ lb. Ground Turkey = $1.15
$2.29 x 0.50 (1/2 of the 1 lb. of turkey) = $1.15
$0.99 x 0.50 (1/2 of the 1-cup rice serving) = $0.50
$0.69 x 0.25 (1/4 of the potato) = $0.17
2.99 x 0.20 (1/5 of the bag of carrots) = $0.494
We think of our pets as family members, so why wouldn't we offer some recipes to feed them cheaply, too? This recipe is targeted for a small adult dog (up to 12 lbs.), but you can make larger portions for a larger dog. Canned turkey stew dog food can cost up to $3.00, and it will only feed your pet for one meal. This recipe is designed to be healthy for your dog and your wallet.
To start, cook the ground turkey in a dry pan on medium heat until halfway cooked. While the meat is cooking, slice the potato and cut the carrot.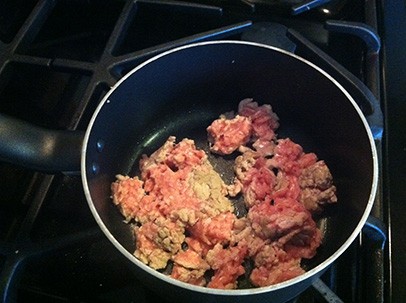 When the meat looks a very pale pink color, put all the vegetables into the pan with it and add 1/2 of the water.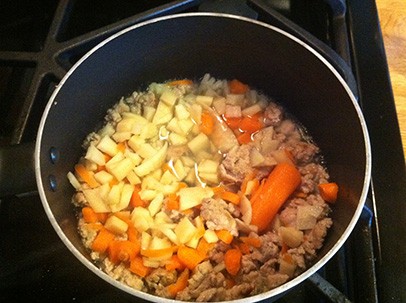 Turn your burner to high heat and let the mixture boil. While this is happening, cook the rice separately. We used a whole-grain brown rice that steams in the microwave in just 90 seconds to save time!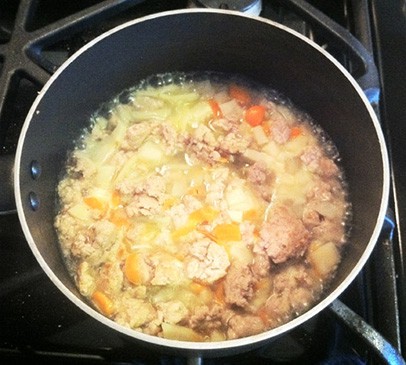 While cooking the stew, add a little of the remaining water every so often. Keep boiling until the potatoes and carrots are fork-tender. This means the veggie pieces won't stick to your fork! Add the rice to the pan and stir for two minutes, then take away from the heat.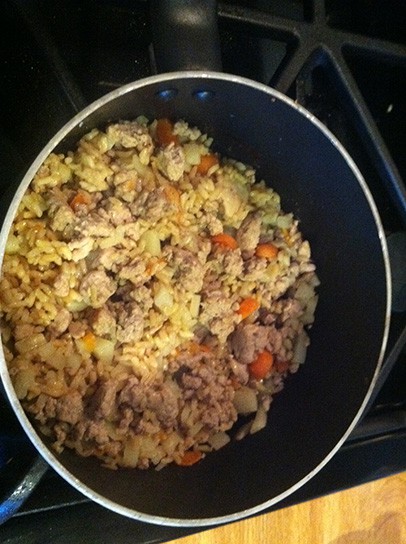 Strain any extra juice into separate pot or bowl, and let the food cool at room temperature. Do not feed to your pup right away as it will be far too hot. Try to avoid putting piping hot food into the fridge right away, too. This will ratchet up the temperature of the fridge and make it work overtime to cool back down, which costs you money.
Once done, add a little juice, depending on the texture you want your little guy or girl to eat. This sized batch serves a small dog four to six meals depending on his or her size.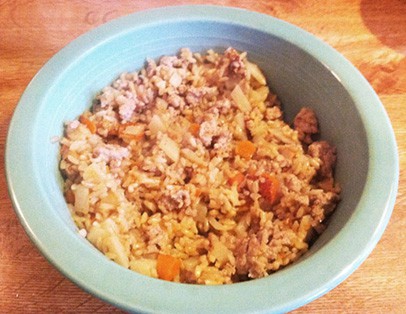 Buy in bulk. Cook in bulk. Save in bulk! You can make this recipe in batches to last your pet up to two weeks. That's about how long it will keep in the fridge inside an airtight container.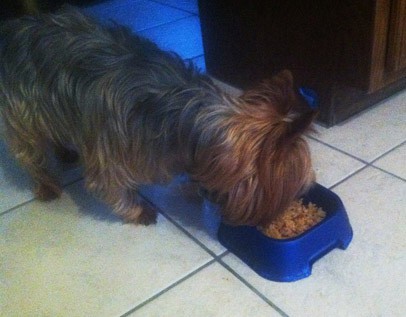 Making food at home like this can be healthier for your dog than empty-nutrition dog foods as well. Plus it is cheaper than the healthy, high-quality dog foods. Remember that certain types of food might not be best for your pet. Some older dogs need higher fat diets, for instance. Before serving homemade dog food to your dog, make sure to check with your vet.
Luckily, we will have many various types of pet recipes to come if this recipe doesn't quite fit for you. Our little guy loves it! Try it out yourself, share our post and tell us what you think.