Planning a party can be a blast… but it can also be expensive. How do you plan a fantastic soiree without overspending? You can start with these helpful tips!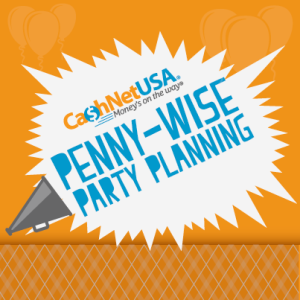 Keep It Low-Key
Not every party needs to be a blowout. Plenty of fantastic celebrations have been planned with minimalism in mind. The key to hosting a fun, low-key event is committing to it from the start, and understanding that it can save you money. If your plan from day one is to keep it simple — whether in regards to decorations, snacks or even your guest list — it will be far easier to stay under budget. And keeping things uncomplicated can often result in a very tasteful get-together!
Plot a Potluck
A party isn't a party without some kind of food, and while small bites and appetizers are a good way to save, asking guests to bring a dish is even better! With a food theme included on the invite — autumn dishes, soups and stews, foods that are red, etc. — guests can come up with a creative, delicious dish they'll be proud to share.
Electronic Invites
A formal paper invitation may be classier, but it will almost certainly take up more time and money. Use a site like Evite.com to create fun, themed invitations that you'll email to your guests. Many online invitation sites offer their own RSVP system, which means checking on your number of guests is as easy as logging in to your account.
DIY Decorations
If you want your party to have a theme or a look, chances are good that you'll need to spend some money. But by creating your own decorations from simple materials, you'll save on costs and add a personal touch to your party. Start with a color theme, and pick up construction paper, balloons, some glitter and any other assorted decorative items you can use to spice up your soiree.
Comments