Should You Look for a New Job or a Side Hustle?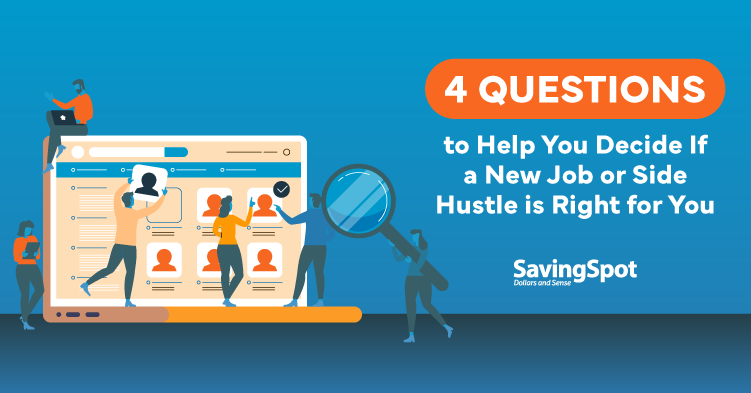 Do you frequently run out of money before payday? When you have access to fast cash, one-time shortages may not require a major lifestyle change. On the other hand, if you normally end up short on funds between paychecks, it may be time to look for a new income stream. These questions can help you decide whether a new job or side hustle is right for you.
1. Do you have extra free time on nights or weekends?
A side hustle or gig work are good options if you're looking to work on specific days or on a part-time schedule. Gig work apps like Steady, Instacart and DoorDash can help you earn extra income when you want to work.
2. Are your skills in demand?
You may be able to secure a higher income with a new job if you have certain skills employers want. Research suggests that some of the most in-demand soft skills include:
Flexibility
Communication
Critical thinking
Teamwork
Technological dexterity
3. Are you willing to change careers?
Although the economy may fluctuate, a career in a growing field can help you secure a stable income for years to come. Before you make a career change, make sure you're likely to succeed by researching the job skills and education. Read this guide for more tips on a successful career transition.
4. Do you have a hobby or skill you can monetize?
Whether you're crafty or creative, you can earn money by selling your own goods and second-hand items. User-friendly websites including Etsy, Shopify and eBay allow you to post and sell items online.
You can also leverage your skills with consulting or freelance work without leaving your current job. Read this guide to learn more about starting your freelance career.