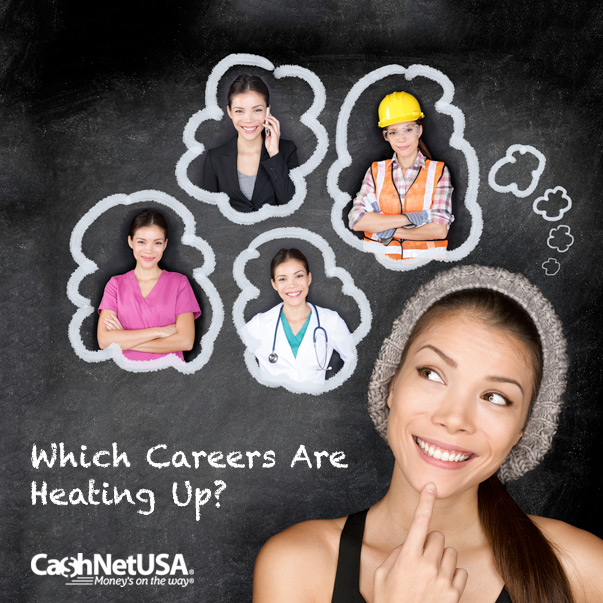 Is Your Career One Of The Jobs In Demand?
It can be tough to find a good job these days. It seems like all the good jobs are gone, and the ones with openings are in fast food or retail. The world changes quickly and some formerly "hot" jobs are no longer in demand. Current entry-level jobs don't usually pay much above the minimum wage, so you're left wondering where the top jobs will be. If you only knew what was available, you could focus your education and experiences to align with jobs accessible now and in the future. Based on the government's estimates (BLS.gov), here are some of the hottest jobs for the next decade:
Personal care and home health aides
With baby boomers getting older, it's not hard to imagine that these jobs will be in demand. A typical aide either works in the home or in larger community facilities, helping clients with everyday tasks and providing companionship. The 2012 average pay was around $20,000.
Insulation workers
Insulation workers install and replace materials for insulation in buildings and homes, a job that's currently in demand given the continued building of new homes and offices, along with the necessary removal of asbestos and older materials from many existing structures. Median pay in 2012 approached $40,000.
Interpreters and translators
As the U.S. continues to become more diverse, the demand for interpreters and translators continues to grow, whether they provide their services for oral needs, written needs or both. It is recommended that people seeking a role in this field have a professional certification, as opposed to just routine experience. Either way, it could be a good path for anyone who is already bilingual. Average pay was $45,000 in 2012.
Physical therapist aides
Again, because of aging baby boomers, physical therapy is an arena with many needs in coming years. These aides work under a physical therapist, and made close to $24,000 in 2012.
Construction laborers and helpers
There will always be a need for physical labor on construction sites. While machines and heavy equipment can replace some jobs, labor continues to be in demand. This job can be very demanding and on occasion requires working in poor weather conditions, but it appears employment in the construction industry will remain strong moving into the future. The average pay for this role was $29,000 in 2012.
There are other roles that may pay more in the future, but they may also require more schooling. The beauty of these fast-growing jobs is that they require less schooling and preparation from their employees, and there should be many of them available going forward.
Comments