How to Avoid Bank Overdraft Fees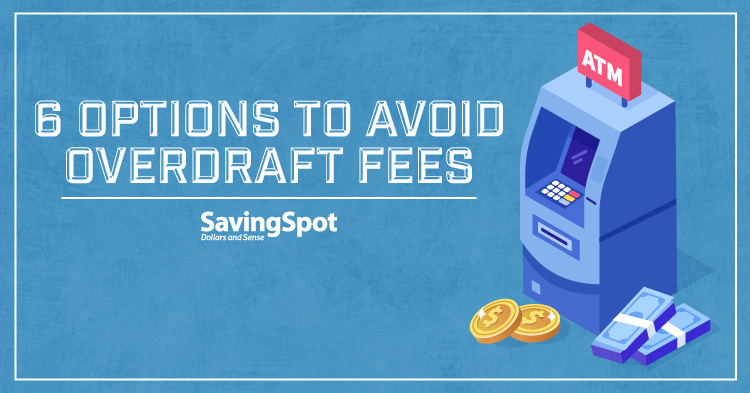 What are the options when you need to make a purchase but your bank account is too low? If you use a debit card, you might have some sort of overdraft protection or automatic overdraft feature on your account. Bank overdrafts may be a convenient feature, but they typically come at a steep cost. Read on to learn about alternatives and options to avoid overdraft fees.
What Are Bank Overdrafts?
A bank overdraft occurs when a financial institution approves a transaction that exceeds the available balance in an account. Banks and financial institutions extend credit to cover purchases in the event of an overdraft rather than decline the transaction. Overdrafts can occur through card purchases, checks, bill payments and other account activity.
Bank overdrafts must be repaid in a timely manner, and they also come with a fee. The repayment due date and amount will depend on your financial institution.
How Can I Avoid Overdraft Fees?
1. Contact the Bank
You may be able to remove the overdraft protection feature to avoid these types of charges from appearing on your account. Remember that if you remove overdraft coverage, transactions that exceed your balance will be declined and not covered by your financial institution.
You should also contact your bank if you owe or have previously paid overdraft fees. While it's not a guarantee they can waive or refund charges, some financial institutions may be able to accommodate good customers if they ask for help.
Use this script to see if your bank can remove or refund overdraft fees:
Hello _____, I'm calling because I've experienced a financial hardship, and have current overdraft fees/have paid overdraft fees for this account. I've been a good customer for ___ years, and I would like this fee waived/refunded. 
The representative may explain that you cannot have a refund, you still owe the fee or try to sell a different type of account. Instead of taking no for an answer, you can politely, yet firmly, ask them to close your account if there are alternative banking options available to you. Rather than losing a reliable customer, your financial institution may be more likely to accommodate the overdraft fee request:
If the fee cannot be refunded/waived, I'll likely close my account. I've seen offers for more competitive rates, and will take my business elsewhere.
Keep in mind that if the representative does not honor the request, you may be able to try again on another day. Remember to be polite and remain calm during all correspondence.
2. Set Up Account Balance Notifications
Another way to stay on top of your money in the bank is to use account balance notifications. Whether you prefer push notifications, emails or text messages, most banks offer a variety of convenient balance alerts options to inform you when money is low. Check your bank account alert settings to verify your options and set up notifications.
3. Look for No-Fee Accounts
Some financial institutions and online banks, such as Chime or Varo, may offer no-fee overdrafts up to a certain amount. Keep in mind that these offers may only be available to certain customers and/or those with a particular credit score.
4. Use Account Transfers
Another option to avoid overdraft fees is to use bank transfers from a linked account. These preset account transfers help cover transactions if your balance gets to a certain threshold. Depending on the bank or transfer method, this service may come with a fee, though it's usually more affordable than an overdraft charge. Contact your bank for more information.
5. Use a Personal Finance App
Smart phone budgeting apps are another convenient option to keep track of finances wherever you go. Some offer more extensive features like credit monitoring, bill payments and other resources to help keep your budget on track.
6. Avoid Using a Debit Card for Certain Purchases
Purchases from certain vendors, like gas stations, hotels and rental companies, can trigger authorization holds on your account that may exceed the actual transaction amount as a form of payment guarantee. If possible, pay for these types of purchases with a credit card to prevent a card authorization from draining your account.
What Can I Use as a Bank Overdraft Alternative?
Loans
You can use personal credit as one alternative to bank overdrafts. Payday loans are one form of credit that can help pay for emergency expenses, as some lenders offer an instant application decision and same-day funding. You also typically have more time to repay a loan than an overdraft fee.
Credit Cards
Credit cards are another alternative to bank overdrafts. With a credit card, you can borrow up to your credit limit, and can make purchases with the card. Some lenders offer cash advance, or money borrowed against your credit limit, but this service will typically come with a higher interest rate.
The information in this article is provided for educational and informational purposes only, without any express or implied warranty of any kind, including warranties of accuracy, completeness or fitness for any particular purpose. The information in this article is not intended to be and does not constitute financial, legal or any other advice. The information in this article is general in nature and is not specific to you the user or anyone else.