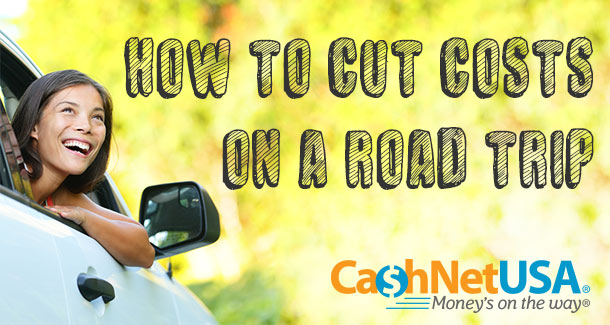 Traveling is the top priority for many individuals and families throughout the summer season. For those who are on a tight budget, a road trip is the most economically sound option if you want to get away for a few days. But road trips can also become expensive quickly when you factor in gas prices, overpriced roadside snacks, and multiple hotel stays.
So before you come home with a maxed-out credit card, here are some pointers to keep your car journey cheap:
Map It Out
Planning your road trip ahead of time may take away some of the spontaneity, but it will undoubtedly help save money along the way. Do some research before choosing your destinations, and plan on making several stops to sightsee. This will help you prepare for the high price of meals, gas, activities and lodging.
GasBuddy.com
Gas prices change dramatically from state to state and city to city. In order to get the best deal on fuel, download GasBuddy.com to your smartphone to locate the cheapest gas near you while you're on the road. Pulling over to fuel up is also the perfect time to stretch your legs and switch drivers.
Stay Local
If taking a cross-country road trip is not in your immediate budget, visit somewhere in your home or surrounding state. National parks, museums, amusement parks or a concert nearby are all fun mini road trip options. Either way, it will be a vacation from the usual and a change of scenery!
Snack Attack
Sure, those $0.99 bags of chips, candy bars and fountain drinks will not break the bank on their own, but they do gradually add up. Visit a local grocery store before you embark on your adventure and stock up on economy-sized snacks, beverages and small meals you can make during your pit stops.
Car Tips
Your car is the most essential object on your road trip. So in order to keep it running smoothly and to conserve gas on your vacation, follow these tips closely:
 Turn off the AC whenever possible.
Inflate tires to the max.
Don't speed!
Avoid cruise control.
Don't over-pack!
Lodging
Often the biggest expense on a road trip is the hotel. However, there are a few other lodging options such as small roadside motels, camping, hostels, or staying with friends or family in nearby cities.
Free Tourism
When you have reached your final destination, explore the city with the people you made the journey with. Visit the local tourism center and conduct some research about the most exciting attractions or events happening. Be your own tour guides, and avoid the souvenir shops at all costs!
Comments