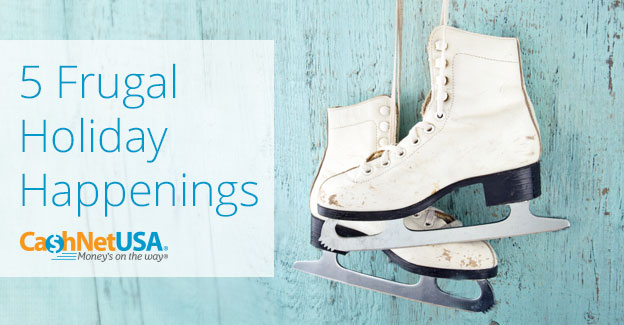 Can you believe the holidays are already here? The holiday season, while incredibly fun, can get expensive quickly. To avoid spending extra money, try one or all of these 5 frugal holiday activities:
DIY Holiday Decorations
Does your home need some holiday spirit? This holiday season, invite your family and friends over for an evening of creating DIY holiday decorations. In your invite, ask that every person bring arts and crafts supplies from their home. Then you can visit the dollar store to pick up the remainder of the supplies. Lots of tinsel and glue, please!
Holiday Concert 
To get in the holiday mood, attend a holiday concert or play at a local community theatre. To attend one nearby, look up local theatres to see when their next event is happening. Tickets are usually very inexpensive and in some cases, free!
Host a Holiday Party
Who doesn't love a good holiday party? To host a frugal party, create an evite for your family and friends and make it a potluck. This will cut down on snack costs and give your loved ones a chance to brag about their tasty dishes. Now that you have treats accounted for, head to the dollar store to purchase some supplies so you and your guests can make their down holiday sweaters.
Ice Skating
Strap on your skates and get out on the ice! Whether you live where it snows or not, visit a skating rink with your family and friends. And if you don't own a pair of skates, rent a pair or borrow from a local sporting goods store. May as well get some exercise and work off those calories from all of the holiday sweets!
Volunteer
This holiday season carve out some time for you and your family to volunteer at a local shelter, soup kitchen, or any organization you feel passionate about. Help them serve food, organize a food or clothing drive, and help wrap presents. One of the best gifts you can give during the holidays is your time to those less fortunate.
Comments