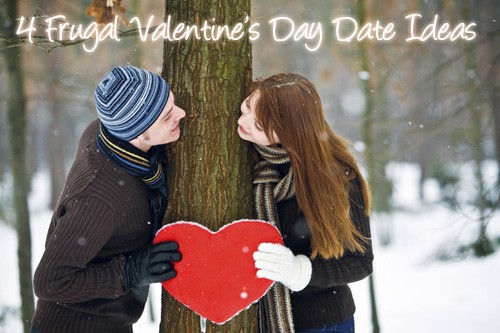 Who ever said you need to spend a fortune to express the sentiment "I love you"? While bells and whistles can be nice every once in a while, you don't need to break the bank every year for Valentine's Day. Here are some frugal date ideas that will leave you and your special someone more than satisfied.
Breakfast in Bed
Who doesn't like to be waited on hand and foot? Cooking breakfast in bed for your significant other is a great way to show them how much you care. Preparing a small tray of his or her breakfast favorites with some easy Valentine's touches is easy and costs nearly nothing. Try strawberries sliced in half to resemble hearts or some red food dye mixed in with your pancake batter. Then top it off with a personalized Valentine.
Movie Night
On a normal occasion, the more money-conscious thing to do would be to wait until a new release hits DVD before seeing it, but when it comes to Valentine's Day, the cost of two tickets plus popcorn and candy will run you a lot less than say, a pre-fixe 4-course menu at an overpriced French restaurant.
Dessert Date
Why not forgo dinner all together and focus on the best part of any meal? Dessert. While every restaurant in town is typically packed to the nines with Valentine's diners that choose the most cliché night of the year to venture out to dinner, many dessert places get overlooked. There's something simple and sweet about sharing an ice cream sundae with the one you love.
At Home Fondue
A simple chocolate fondue is a guaranteed date-pleaser and surprisingly easy to do. Cut up a bunch of your favorite fruits into bite sized chunks (you can also grab pretzels, nuts and just about anything else worthy of being paired with chocolate). Next, melt six ounces of your favorite chocolate with ¼ cup of cream and melt over low heat in a saucepan. Then, transfer the chocolate mixture to a fondue bowl (or regular bowl if you don't have one) and provide wooden skewers to dig into the warm, creamy chocolate. You don't need a ton of baking experience to impress your date!
Comments