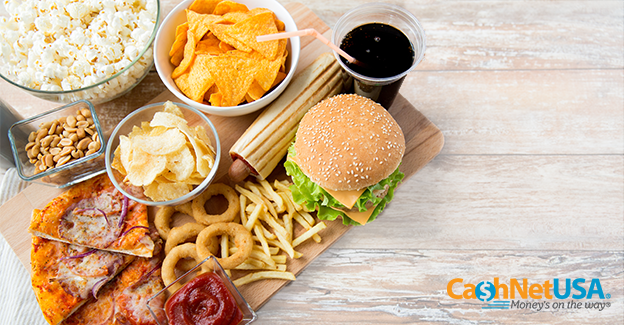 Are you ready for some football? The regular season officially kicks off in early September! For many of you, this means you and your family will rise early on Sundays — and maybe even stay up late on Mondays and Thursdays — to watch America's favorite game. And if you have an appetite like us, you will definitely need some tasty snacks to pair with this contact sport.
Veggies and Dip
While chips and dip are the more popular game-time snack, veggies and dip have the same crunch — with less calories! All you need are carrot sticks, celery sticks, cucumbers and cauliflower. Pair with a yogurt ranch or bleu cheese dip and get to snackin'!
Chicken Wings
There aren't many snacks that scream football season as much as chicken wings! They're delicious, simple to make and even easier to eat. Here's how to make them for your family and friends on gameday.
Ingredients
• 2 dozen chicken wings
• ½ bunch fresh cilantro
• Olive oil
• Black pepper
How to Prepare
1. Preheat the oven to 400 degrees F.
2. Season the chicken wings with cilantro, olive oil and black pepper.
3. Bake for 30 minutes.
4. Serve with barbecue and buffalo sauce on the side!
Sweet and Sour Meatballs
To accompany your veggies and wings, prepare some hearty sweet and sour meatballs for your family and friends. They're so tasty you may need to double up on the recipe because of the demand!
Ingredients
• 12 oz. jar of chili sauce
• 1.5 cup of grape jelly
• 2 pounds of frozen meatballs
How to Prepare
1. Pour the meatballs into a slow cooker.
2. Combine chili and jelly in a bowl and pour over meatballs.
3. Cook on low for 3 – 5 hours.
Sliders
Finally, the ultimate football season finger food — sliders! While they're technically just miniature burgers, they're still much easier to eat while jumping up and down when your team scores a touchdown. Read on below to learn how to make these two-bite wonders!
Ingredients
• 24 dinner rolls
• 3 pounds lean ground beef
• 1 onion, finely chopped
• 2 garlic cloves, minced
• Salt and pepper, to taste
How to Prepare
1. In a large bowl, combine beef, onion and garlic cloves. Add salt and pepper to your taste.
2. Preheat grill and cook burgers for 7 minutes.
3. Serve on dinner rolls.
4. Place cheese and condiments out for your guests.
If you're planning on tailgating this football season, check out our previous post on CashNetUSA — 10 Tailgating Tips for quick tips on your pre-game parking lot party!
Comments