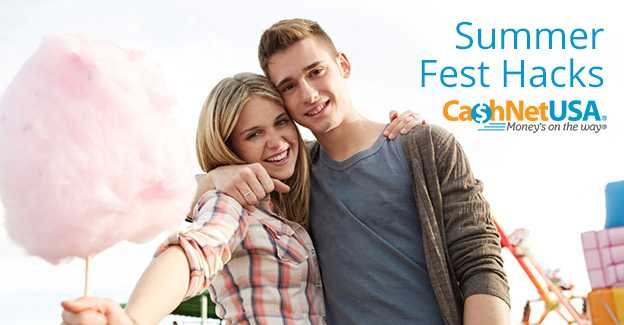 Summer is the season of festivals! Every summer, there are festivals throughout the world celebrating art, film, food, music and theatre. The majority of these festivals are outdoors and are held over the course of a few days. In order to fully enjoy them stress-free, check out our festival hacks!
Schedule
Whether you're attending an art, film, food, music, or theatre festival this summer, there will likely be a scheduling conflict between attractions you want to see and activities you want to participate in. To avoid missing what you came to the festival to see, review the schedule in the days leading up to the festival.
Hashtags
Every festival you attend will have an accompanying hashtag (#) on Facebook and Twitter. On this hashtag, you will find information about the festival in real time including special events, giveaways or adjustments to the current schedule.
Meet-Up Location
There is a good chance your smartphone's battery will die at some point during the day. Between taking photos and texting friends or family, your battery will definitely drain! In order not to lose your family or friends, identify a few meet-up spots — pick a few landmarks and let everyone know to meet there at specific times.
Fanny Pack
The main ingredient of festivals is walking. You're likely going to be either standing or walking all day! You definitely won't want a bulky backpack weighing you down. The simple solution? A fanny pack or money belt. Pack it with the essentials!
Wet Wipes
Outdoor festivals don't always have the nicest or cleanest facilities. But no need to fret — buy yourself a pack of travel wet wipes and store them in your fanny pack.
BYOT
We can predict many things in life, but weather isn't always one of them! We know you'll want to wear your favorite outfit and that isn't always the most rain appropriate. So BYOT — bring your own trashbag! We know you want to conserve space in your bag — this will easily serve as a poncho over a bulky jacket.
Sandwich Bag
Ok, let's talk a little more about this whole "rain" thing. Your phone is probably a smartphone and therefore a little expensive. In order to protect it in all its digital glory, bring a sandwich bag. Once the raindrops start falling, place your smartphone in the bag and store it in your fanny pack.
Comments