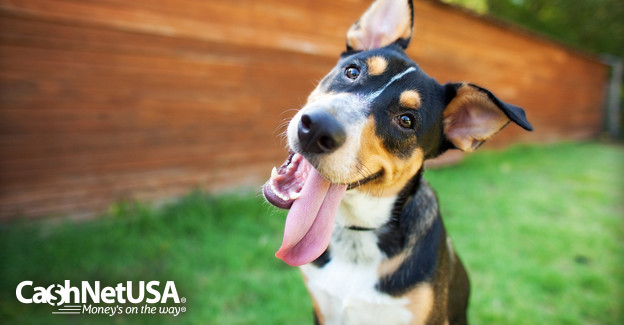 Did you know National Dog Day is August 26? It's a day that's celebrated annually to create awareness about the number of dogs that need to be rescued each year. It also acknowledges the family dogs and service dogs that work everyday to save lives!1
If you're a dog owner or dog parent (as we like to call you), we would like to share some everyday hacks to make caring for your furry friend a bit easier. Read on to learn some dog hacks!
Learn Dog CPR
We often treat our dogs like our children. So we should care for them like our children and be prepared for an emergency. One way to do this is to learn dog CPR. To learn how, head to your local pet store and inquire about classes. Trust us, it's worth it!
Freshen Their Breath
As humans (with opposable thumbs), we have the ability to brush our teeth everyday. Our dogs, unfortunately, don't have that option! While you can take your furry friend to the veterinarian to get their teeth cleaned every few months, their breath can get pretty bad in between. All you need to do to combat is add some chopped parsley to their food. Simple as that!
Memorize Bad Foods
Do you know what foods your dogs cannot eat? Some of those items include chocolate, garlic, apricot, grapes, mushrooms and yeast dough! Learn which items your dog cannot enjoy along with the items listed above and be certain to keep them out of your dog's paws!
Dog Food
Sometimes our dogs are excited for mealtime — we mean really excited. To help them slow down and actually enjoy what they're eating, put a tennis ball in their food bowl. While it might look odd, it will help your dog take their time.
Bath Time
When you shower, you know to close your eyes while you wash your hair. Your furry friend, however, might not! To keep soap out of their eyes, put a shower cap on their heads! It will serve as a sort of umbrella for your pet to keep their eyes from burning.
Leash Hack
Do you walk your dog? While walking around town, do you occasionally have to tie them up to a post? A carabiner is an easy way to secure your dog's leash while you're out in public. (Not to mention cheap!)
Tummy Ache?
Sometimes our furry friends get a hold of some food that they shouldn't have. Or like us, they overeat! If you notice your dog has a stomachache or is showing symptoms of dehydration, flavor their water with low sodium chicken broth. This may soothe their discomfort and help them keep food down!
References
1National Dog Day. (2015). National dog day. Retrieved August 13, 2015 from http://www.nationaldogday.com/#!about1/c141h
Comments