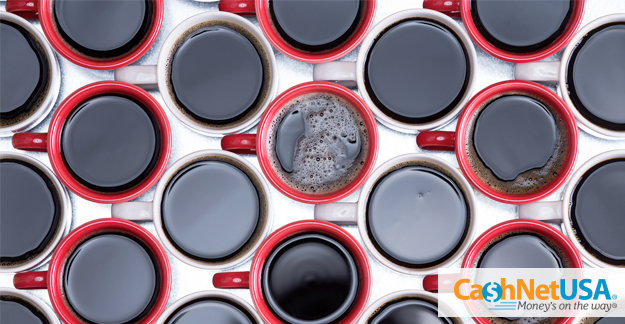 Attention all coffee lovers! International Coffee Day is September 29th. To celebrate, here are three coffee shop favorites that you can make at home:
White Chocolate Latte1
Ingredients
2 cups of milk
1 cup of half-and-half
2/3 cup of white chocolate morsels
2 tablespoons of instant coffee
1 teaspoon of vanilla extract
½ teaspoon of almond extract
Directions
Stir milk, half-and-half, white chocolate morsels and instant coffee in a saucepan over low heat.
Stir in vanilla and almond extract.
Makes 4 servings.
 Creamy Iced Vanilla Caramel Coffee2
Ingredients
4 cups of brewed coffee
3 cups of crushed ice
1 cup of milk
1/3 cup of French vanilla non-dairy coffee creamer
¼ cup of caramel ice cream topping
Directions
Place coffee, milk, creamer, ice cream and ice into a blender.
Blend on high until ice is completely smooth.
Makes 4 servings.
Hazelnut Macchiato3
Ingredients
4 cups of hazelnut coffee
2 cups of fat-free milk
4 tablespoons of sugar free vanilla syrup
 Directions
Whisk milk and vanilla syrup over medium heat until steaming.
Transfer to a blender and process for 15 seconds until foamy.
Pour into 4 mugs and add the hot coffee on top.
References
1 Dardar, K. (2004, October). White chocolate latte. Retrieved September 24, 2014 from http://www.myrecipes.com/recipe/white-chocolate-latte-10000000701146/
2 Annacia. (2007 February 21). Creamy iced vanilla caramel coffee. Retrieved September 24, 2014 from http://www.food.com/recipe/creamy-iced-vanilla-caramel-coffee-212715
 3 SkinnyKitchen.com. (2014 January 15). Starbucks hazelnut macchiato made skinny at home. Retrieved September 24, 2014 from http://www.skinnykitchen.com/recipes/starbucks-hazelnut-macchiato-made-skinny-at-home/
Comments