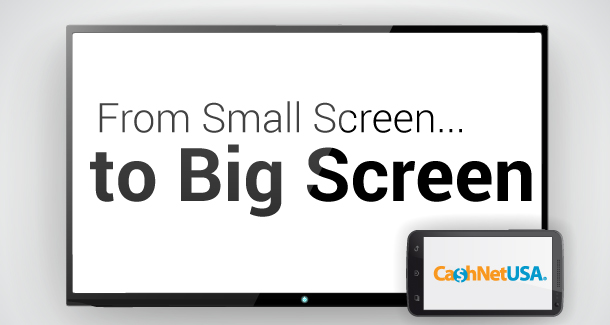 With the amount of time we spend looking at our handheld screens, most of us have imagined pulling up a game or video on our TV screen. But how do you make that happen?
With a host of new tech available to sync your phone, tablet or computer to your big screen, you'll be watching those hilarious cat GIFs from the comfort of your living room in no time!
Here are some options worth considering:
HDMI Cable
While you'll find a number of wireless options, using a sturdy HDMI cable may be your best bet, depending on what type of phone you use. If your phone doesn't connect directly to an HDMI cable, you may be able to use an MHL adapter, which can convert your phone's signal to something the HDMI cable understands. In some cases, an MHL adapter will even let you use your remote to control your phone!
Wireless Dongle
Offering a wireless option at a reasonable price, wireless dongles have become the standard for those not interested in spending a lot on a set-top box like Apple TV or Amazon Fire. And while options like the Miracast ($30 – 80) and the Plair 2 HDMI ($49) are worth considering, Google Chromecast ($35 or under) seems to be the king of the hill — a great product at a great price.
Apps or DLNA
This option depends entirely on the combination of phone and TV you have. If you have a DLNA (Digital Living Network Alliance) certified phone, along with a DLNA-certified television, you should be able to connect the two over your wireless network. Likewise, if you've purchased a phone and TV from the same manufacturer, you may be able to use an app to connect the two. In the case of certain Samsung phones and TVs, the AllShare®¬ app allows this functionality.
Comments