CashNetUSA Man's Frugal Living Guide: Spring 2017
Steppin' out for Spring:
CashNetUSA.com Man's
Seasonal Frugal Living Guide
See that big warm yellow ball in the sky? Before you know it, it'll have us sweating, swimming and grilling our way through the summer. Before it can go full heat wave, it's got to stretch its arms and welcome back the birds, bees, blooms and buds, and change the grey shades of winter into a pastel arrangement of rejuvenation. This is spring!
Revving Up
$1,000
With regular maintenance, the cost to maintain a car annually.
$8,0001
Skipping regular maintenance, the cost of not maintaining a car annually.
The instant the weather breaks, take that winter worn car of yours and treat it to a nice spa day. Click on these handy check points to help get your car ready for spring and all its post-snow glory.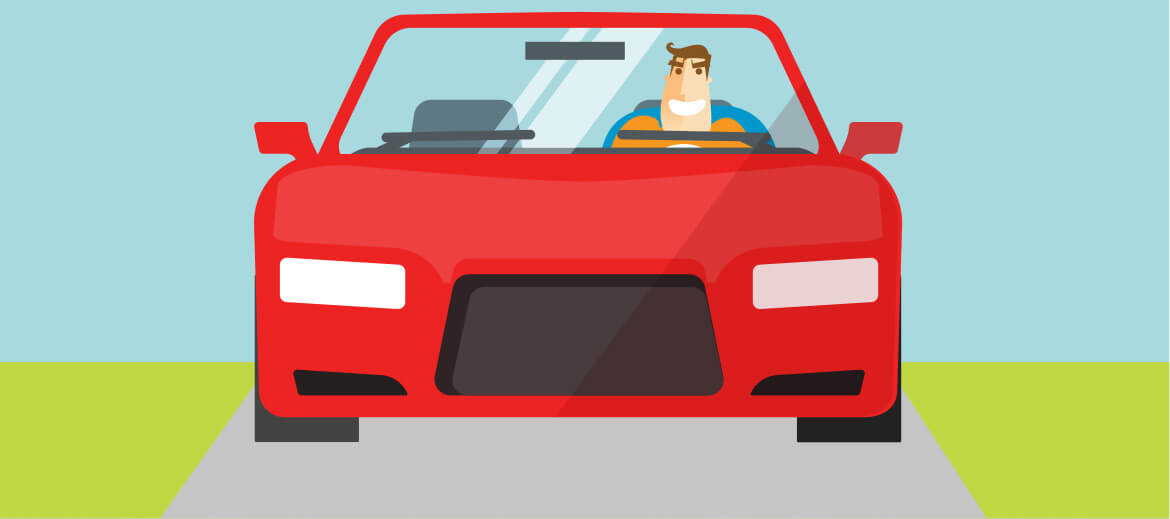 What's in Season, by Season?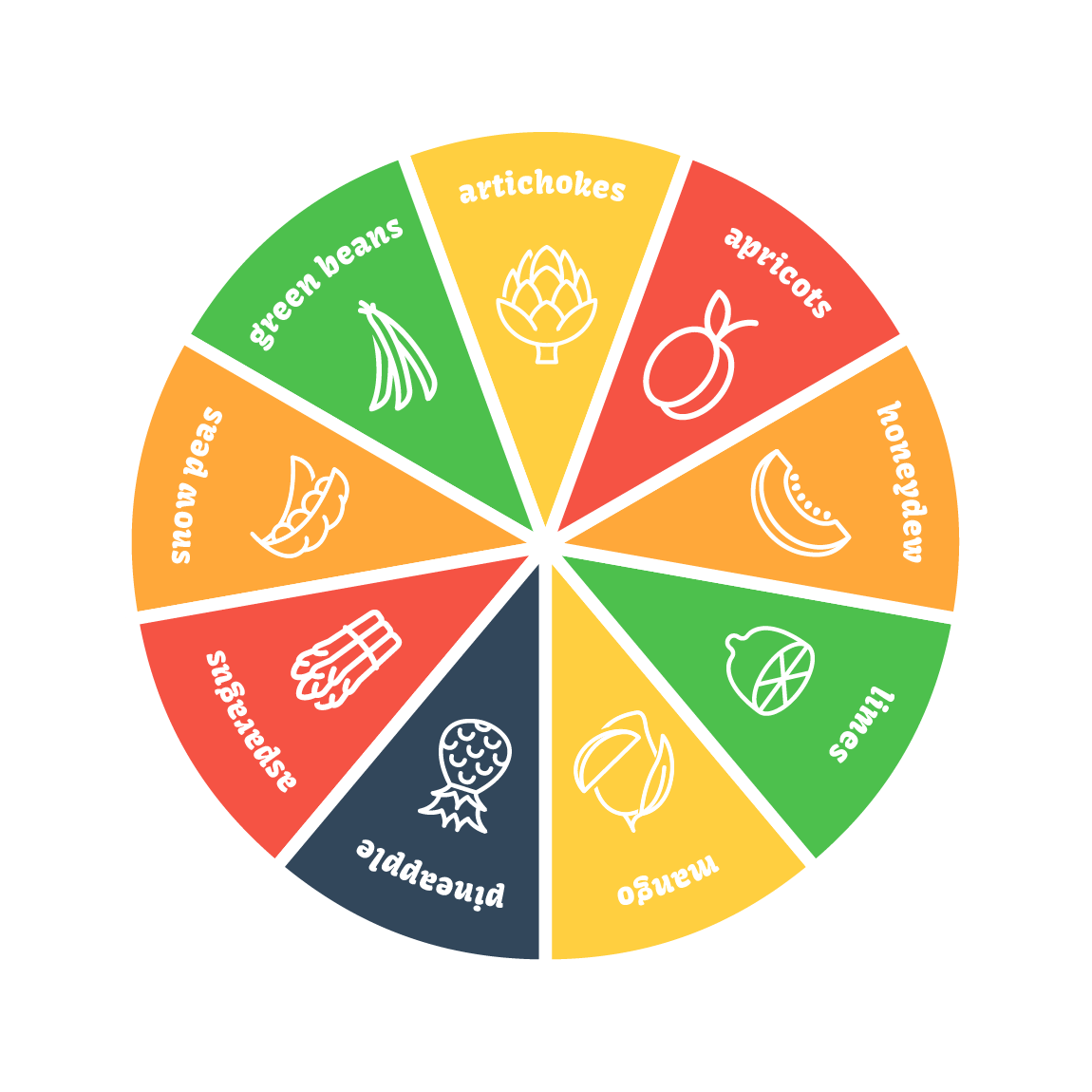 In Season Drink of the Month:
Pineapple, Apricot and Lime Punch
Farmers Market
If I've said it once, I've said it a millions times, "Farmers markets are the pancakes of markets. They taste good. They smell good. They're never far from your table!" Here are a few reasons why you should seek out these neighborhood gems.
Growers selling locally create
13 full-time jobs
per
$1 million
in revenue earned.
For every
$100 spent
at a farmers market,
$62 stay in the local economy, and
$99 stay in state.2
150,000
farmers, ranchers, and agricultural entrepreneurs are selling
quality products
directly to consumers.3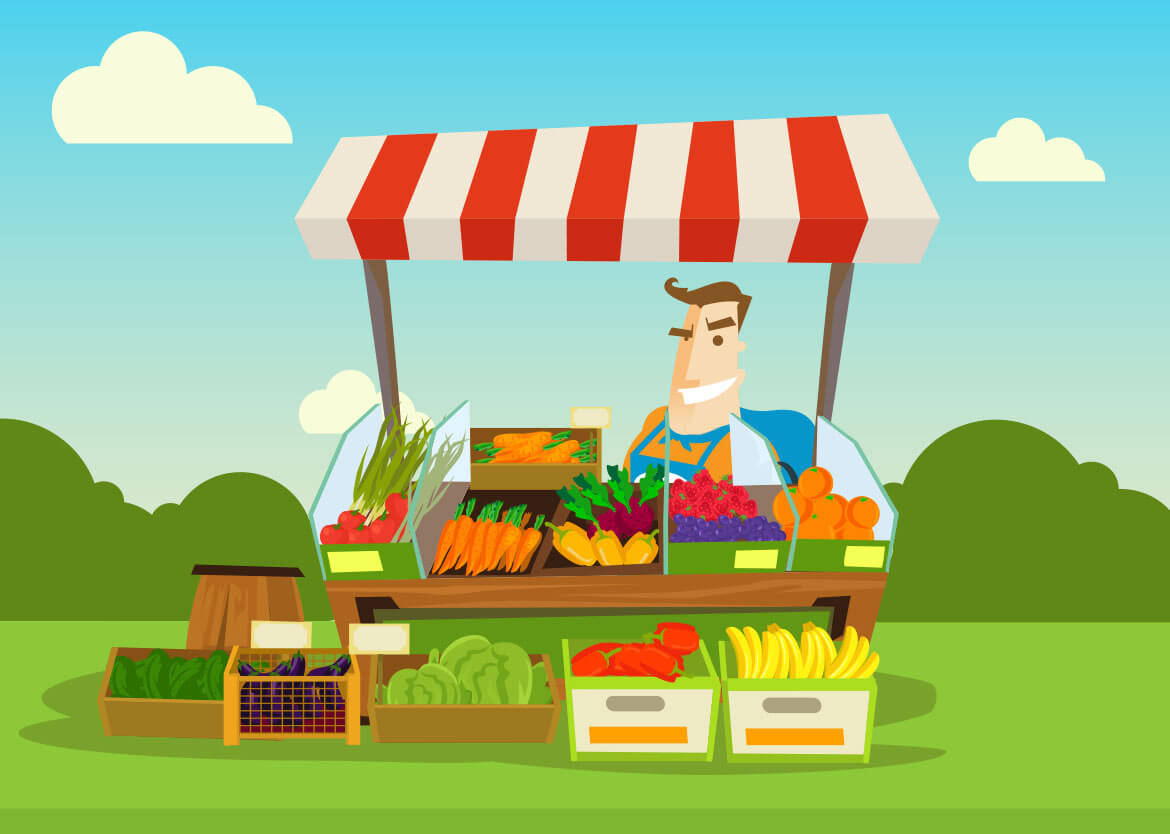 Spring into Cleaning
Spring-cleaning isn't the most fun, but you'll feel so good when you're done! Click the tips below to give your house the makeover it deserves.
1.2 million people
suffer from compulsive hoarding.4
Spring is all about rejuvenation. Here are cheap and easy hacks to get you out of winter and into spring.
OK — Now that you've got the inside of your house looking great, lets get dirty and spruce up the landscape. Get your garden growing month-by-month.

Remove winter mulch and rake over nutrient rich soil.
Prune fruit trees before they bloom.
Check stonework and decks for any repairs.
Start seeds indoors.
Plant hearty vegetables.1

Plan out flower beds.
Plant the seedlings you started indoors, outdoors.
Apply your mulch or weed preventative fabrics.

Deadhead the spring flowers and prune away blooms from shrubs.
Shop for your summer flowers; remember to grab those that are not yet in bloom for a more vibrant garden during the summer.
Egg-cellent Ideas
Instead of hopping around and hiding eggs this spring, how about we take some time to discover some new ways eggs can be useful. Here are some awesome post-scramble hacks that are sure to make your life easier.
* Any eggshells used for these hacks should be rinsed clean.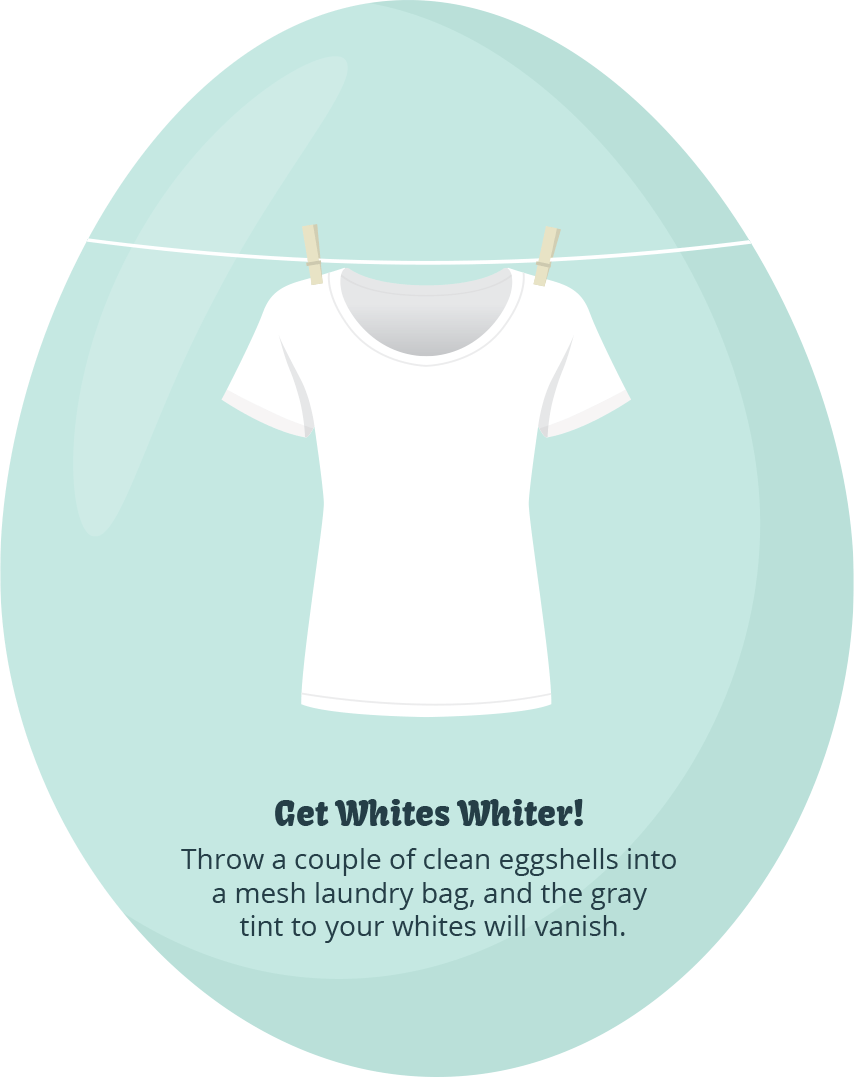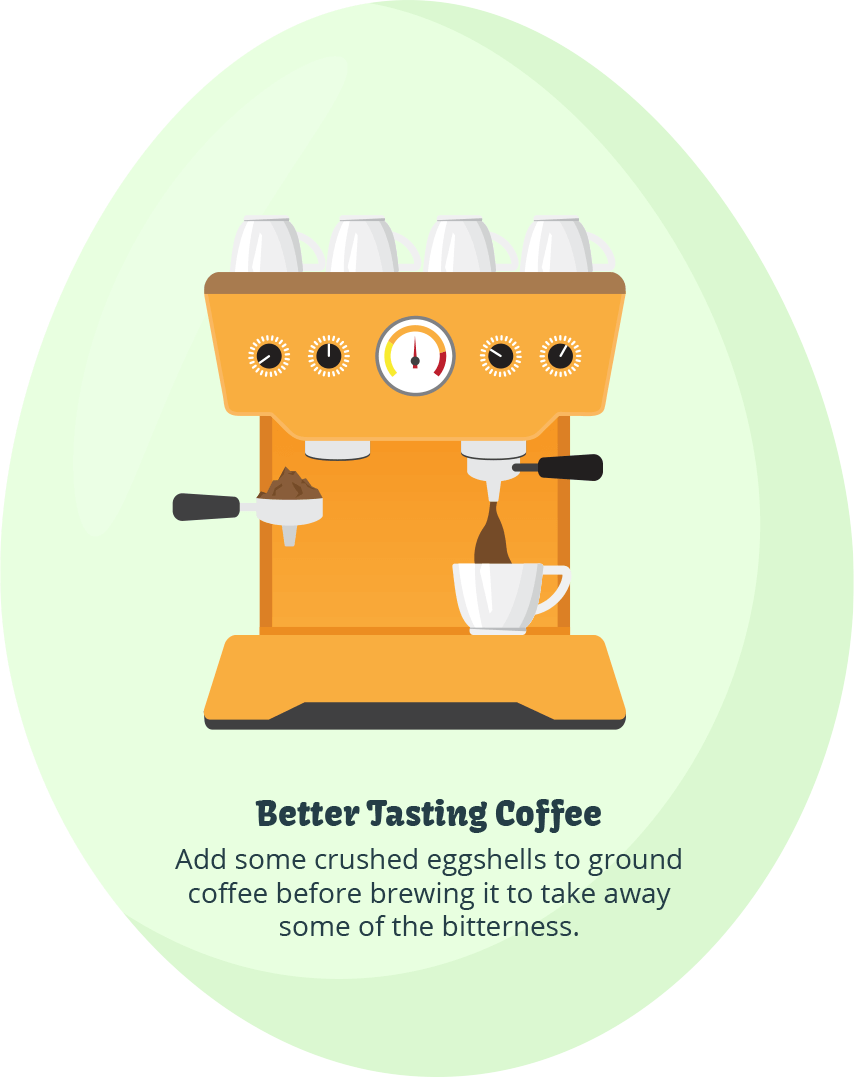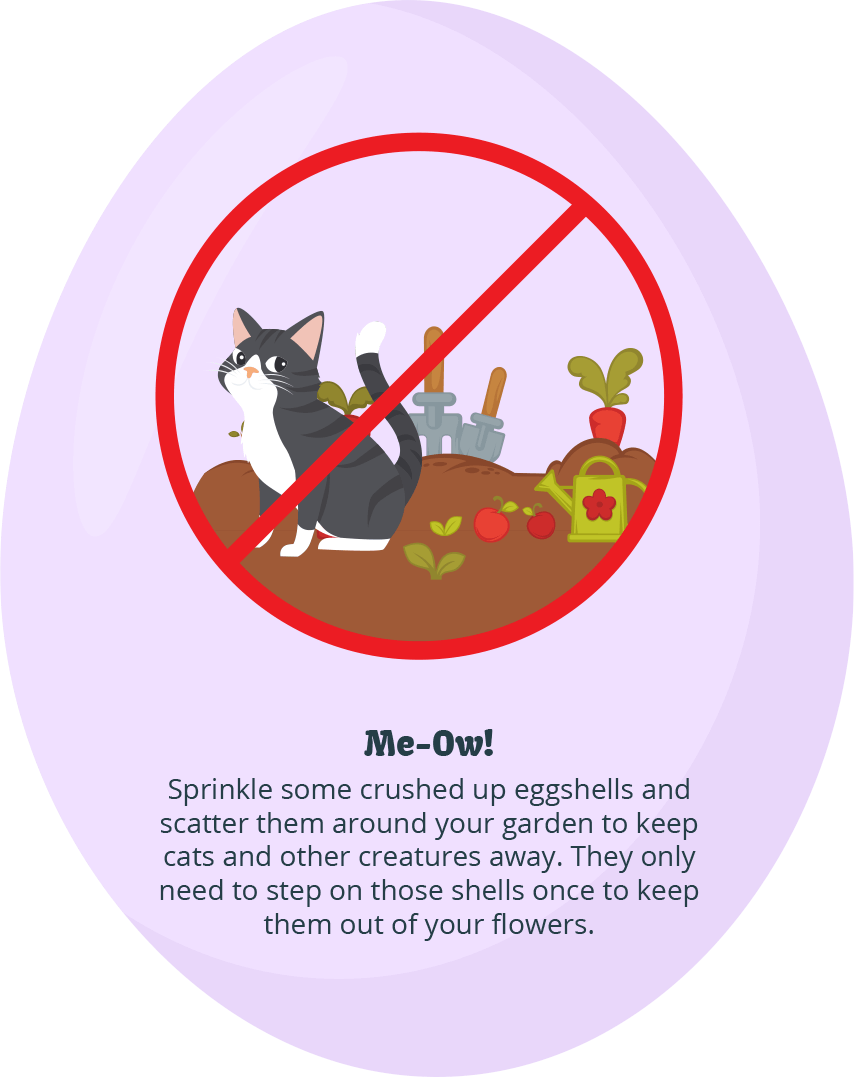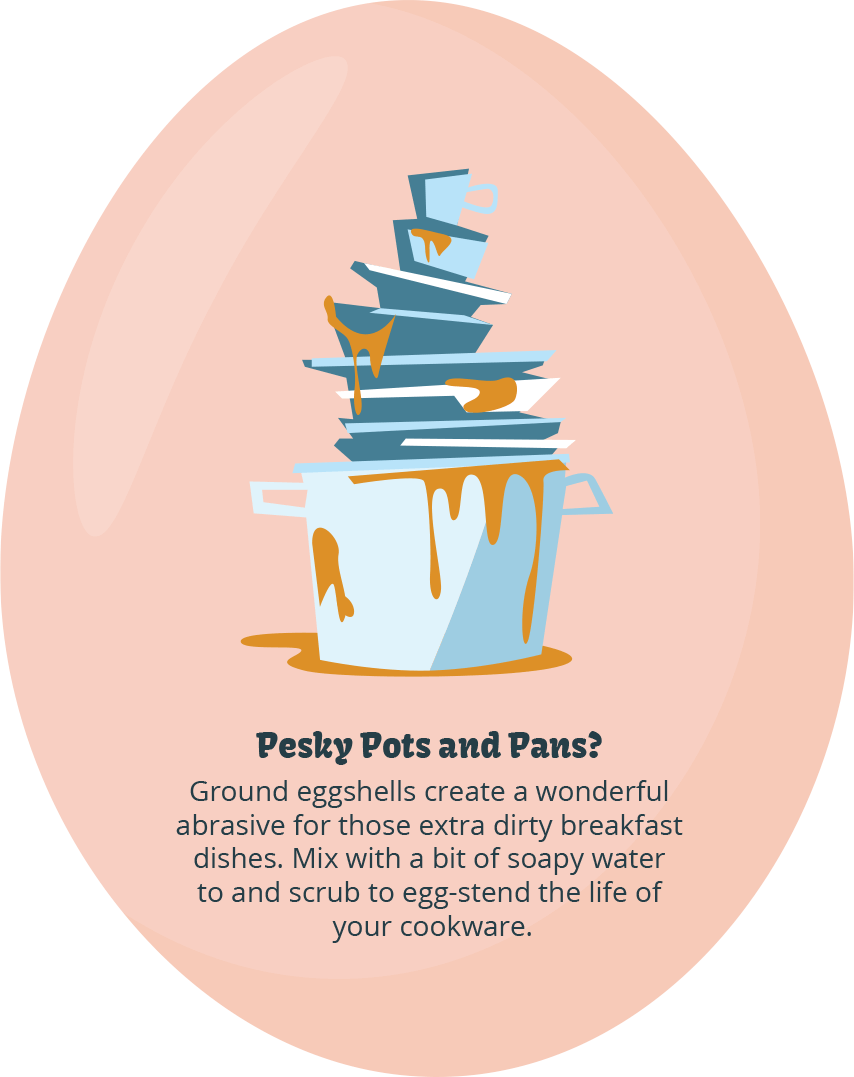 Here's a fun activity for the whole family, and a great way
to jazz up the egg-sterior of your house.
Eggshell Sidewalk Chalk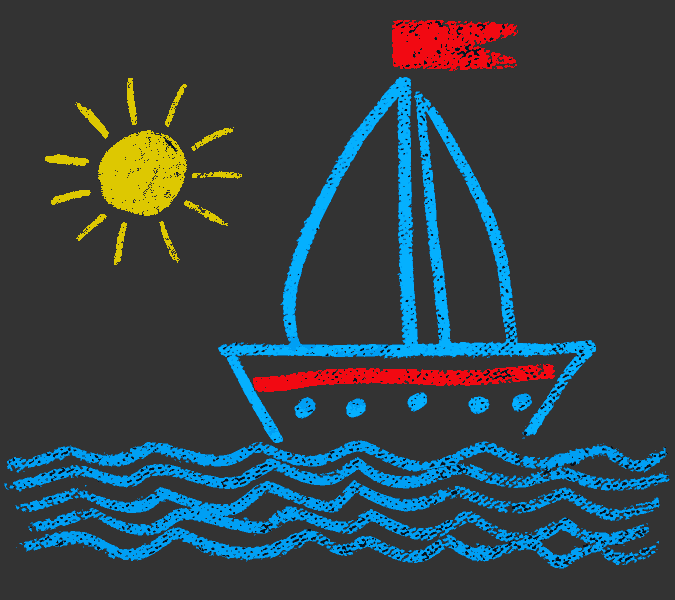 You'll Need:
6 – 12 empty egg shells
1 tsp flour
1 tsp hot water
Food coloring (for colored chalk)
Directions:
Crush clean dried eggshells into a bowl until they all become a powder
Mix the flour and hot water in another bowl. Then add 1 tbsp. eggshell powder and mix into a paste.
Add a drop or two of food coloring for colored chalk. Add nothing to keep white.
Shape the paste into chalk sticks/shapes and then let it dry for 3 days.