CashNetUSA Man's Frugal Living Guide: November
A Feast Of Possibilities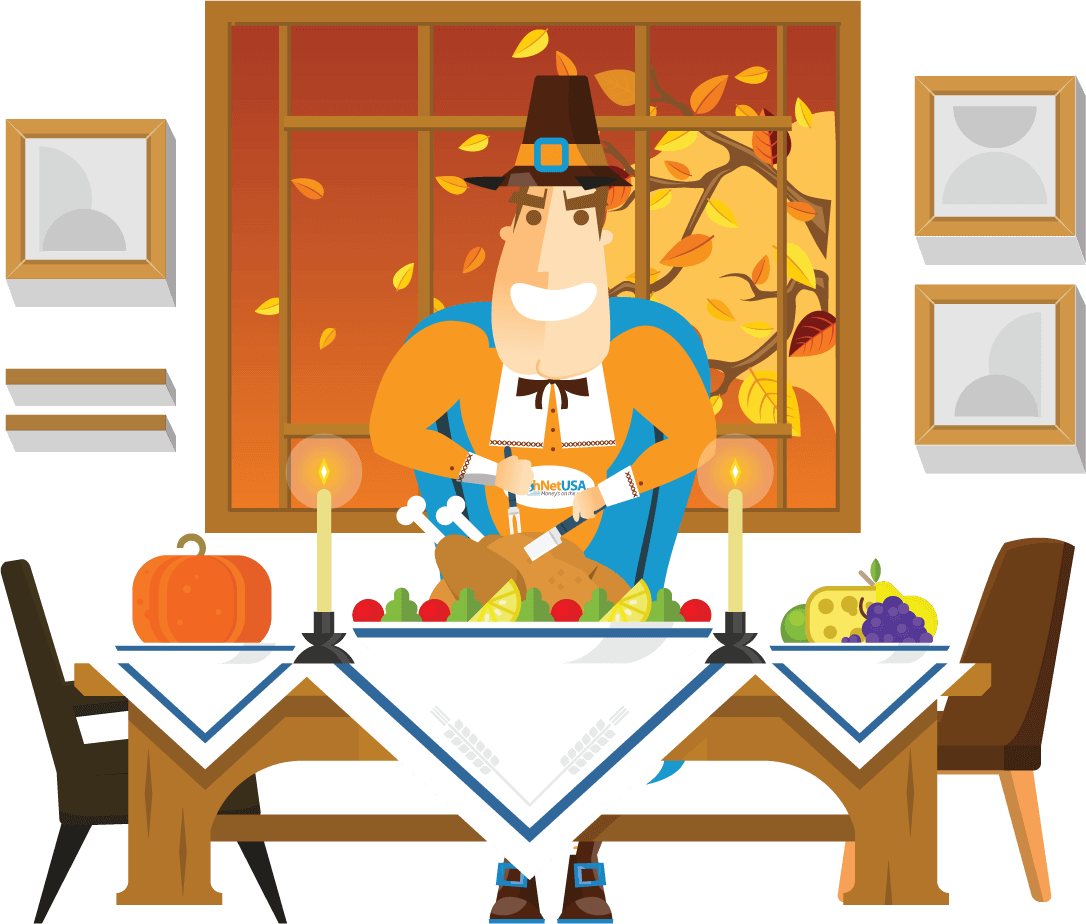 Oh, November. You're a tricky little conundrum. In no other month is there a five-day span that will fill you full of love, deprive you of sleep and have you debating the need to sleep outside your local mega store for the chance to purchase a 110" 3D-HDTV with a built-in subwoofer/popcorn popper for $43.99! November is filled with more ups and downs than National Yo-Yo Day (June 6). Let's get you organized for the holiday season.
November 17 is Electronic Greeting Card Day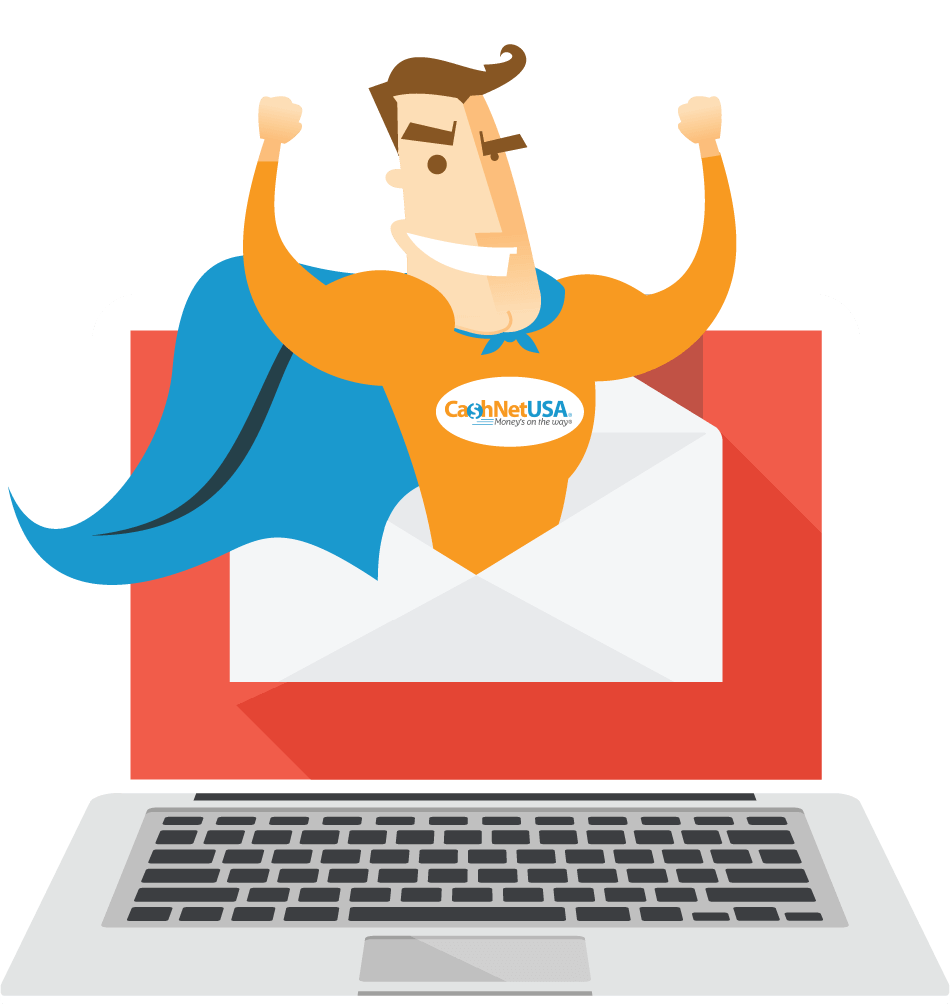 There is no other day in the year that will save you more time and money than Electronic Greeting Card Day. A typical holiday greeting, including a stamp, will run you about $1.47 per card. Now let's say you usually sent out 50 holiday cards, that's a total cost of $73.50, or almost a tenth of the national holiday spending average! E – cards offer more flexibility, quicker delivery and are absolutely FREE! CashNetUSA.com Man Approved!
On Your Mark...
Last year Americans spent an average of $882 for gifts during the holiday season and that number is expected to go up in 2016.1 You don't want to end up on the far side of that number and the best way to do that is by creating a budget and sticking to it. Here are some pointers to get you started.
Know whom you're buying gifts for.
Talk to friends, family and coworkers and determine if or how many holiday parties are scheduled and what you are expected to bring.
Don't forget to factor in the teachers, mail carriers and neighbors that make your life a little easier.
Get Set...
Now that your budget is set, here are some pointers to help you get the most out of it.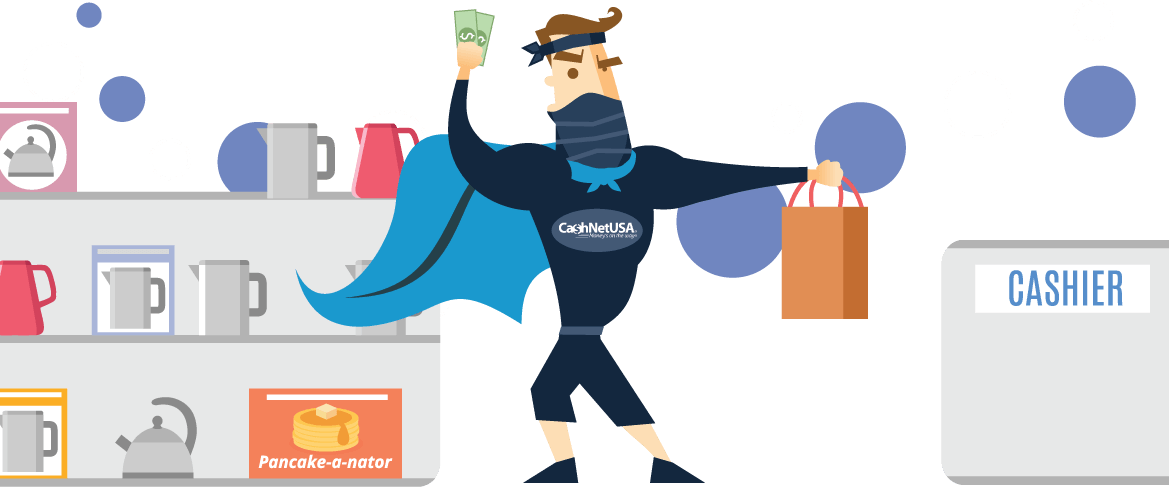 Cash! Using cash when you can is crucial. No credit card debt, no interest fees and no worries.
Compare prices. Do a little extra work when shopping online or in-store (with the help of a smart phone) to get the best price — it's always worth it.
Not sure if the Pancake-a-nator is the perfect gift for your little sister? Let it, and any other gifts you're on the fence about sit for 24 hours before making a decision to purchase. Sometimes a deep breath will refocus your attention.
Give up indulgences. Holiday coffee drinks, restaurants and movies should all take the next few months off. Instead, create coffee and meals at home and rent, stream or borrow movies for cozy nights in.
Go!
It's time to put those shopping skills to the test!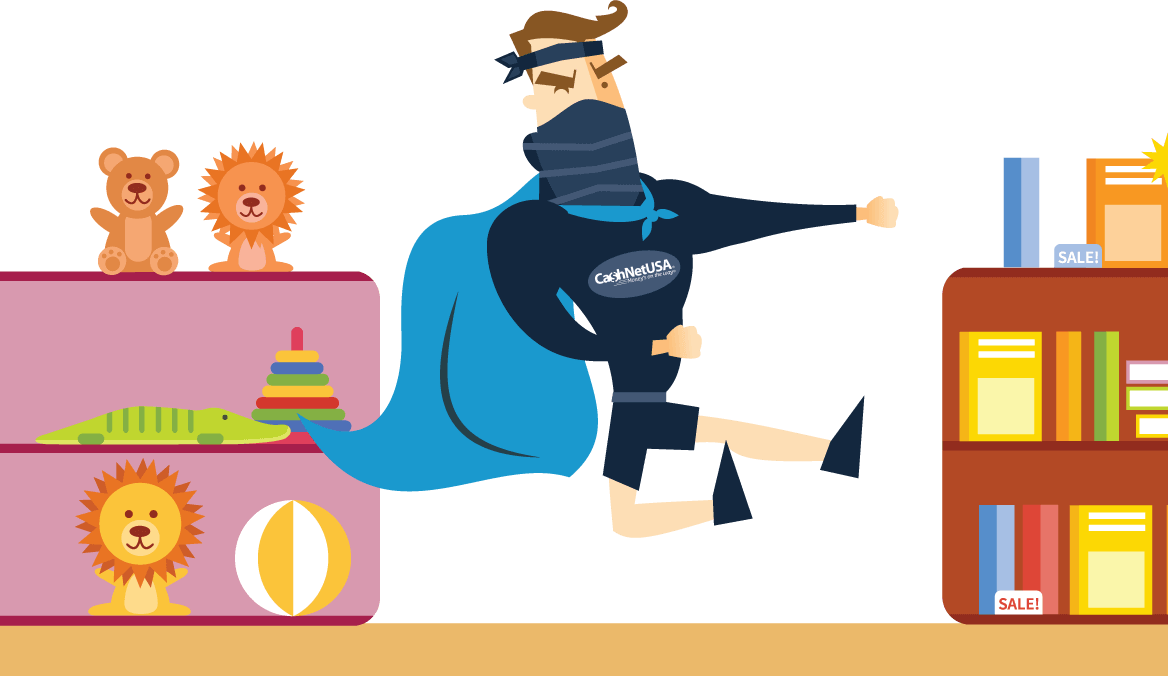 November 25 is Black Friday
Known as the "Biggest Shopping Day of the Year," Black Friday can be both exciting and terrifying. Participating stores will open in the early AM hours with "in-store" sales that have people lining up for blocks. Be forewarned though: big ticket sales are limited, but the overall savings make it worth the hassle.
November 26 is Small Business Saturday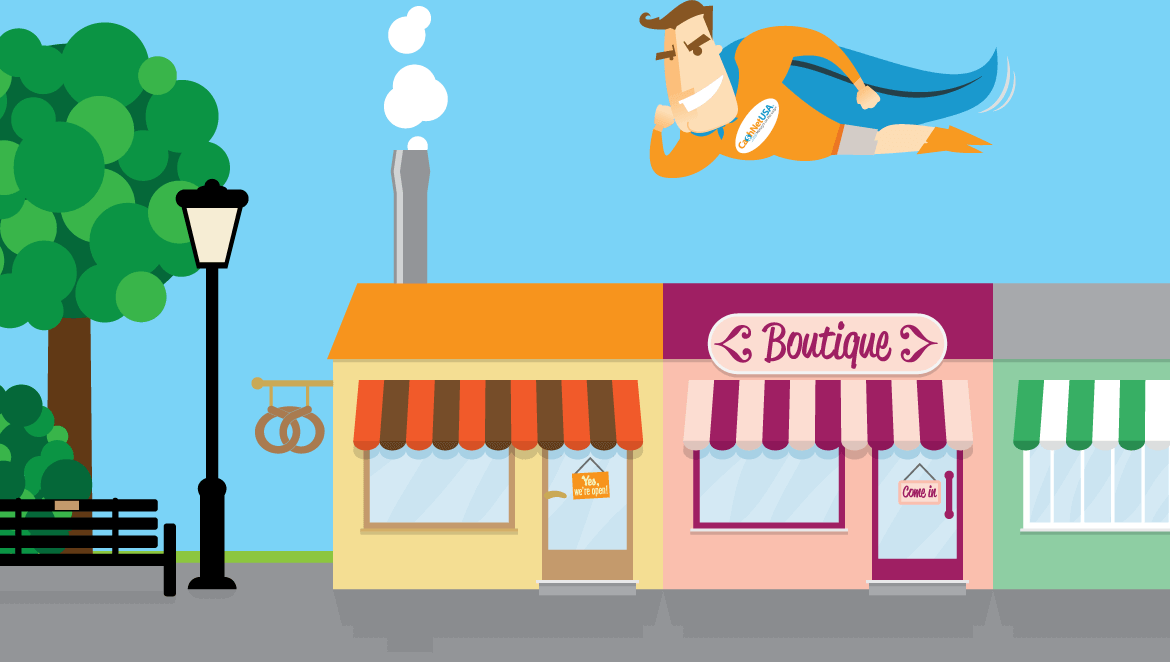 Get out of the malls and into your neighborhood. Small Business Saturday is a great way to check out local stores and invest in your community.
November 28 is Cyber Monday
This is just like Black Friday except you don't have to get out of your pajamas! Huge savings from any store with a url address. The best part is most retailers will offer free shipping before the holidays. If you're a savvy online shopper there's no reason why you won't be able to find some great deals.
Odd November Holiday: "Odd-Holiday"
National Clean Out Your Refrigerator Day
November 15 is National Clean Out Your Fridge Day, and it couldn't come at a more convenient time. Get rid of any unidentified meals or accidental science projects and prep that fridge for Thanksgiving leftovers.
Fridge Facts: Did you know that your refrigerator uses more energy than any other appliance in your house? Do you also know that your fridge will run more efficiently when it's full? Make sure your fridge is at least 2" from any walls in order to prevent over heating. Finally, let hot food cool before storing it in the fridge to prevent extra moisture in the cooling cavity. These are all great ways to maximize energy and dollars.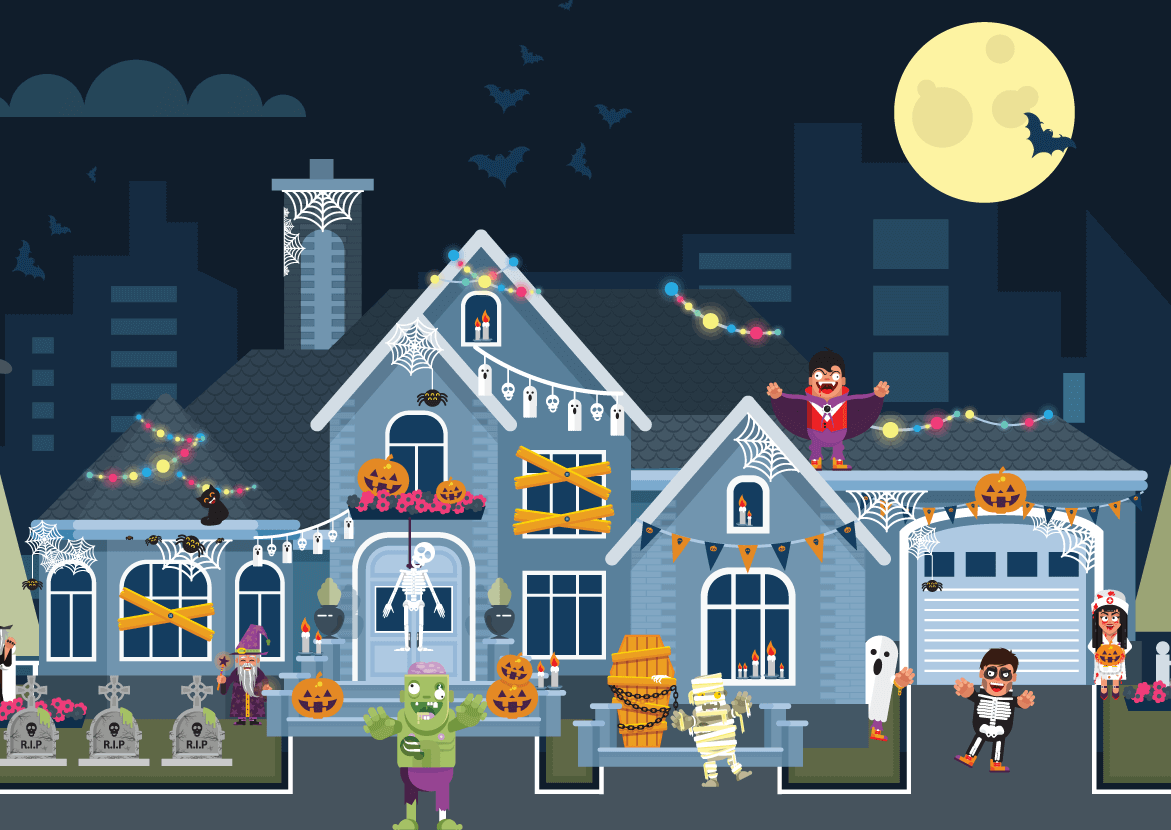 With the holiday season already upon us, stores will be pumping out sales for just about everything, making November a particularly vague month for specific savings, but there are a few. Halloween candy won't last, but decorations will. Early November will offer huge savings on spooky trinkets and knickknacks for next year. Just about any sort of baking supplies will be sold at a favorable discount along with tires, wedding dresses and bikes.
What's Around The Corner?
Yule See...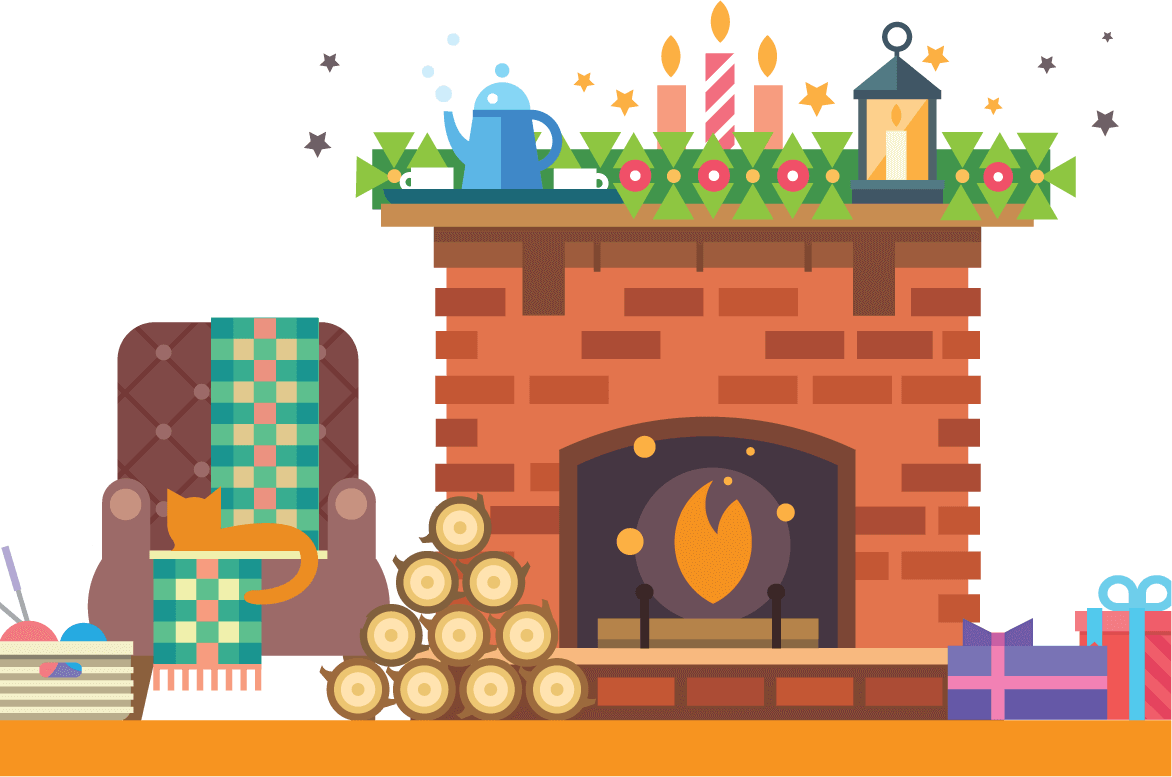 Comments