6 Ways CashNetUSA Can Help Your Finances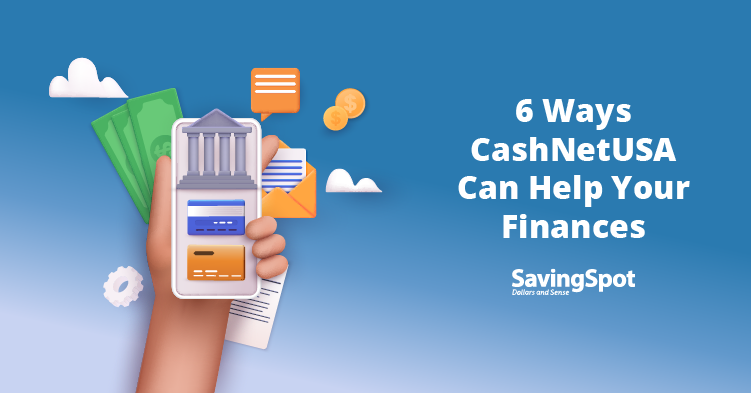 When you're in need of financial assistance, you might wonder how your lender can help move you forward. As a CashNetUSA customer, you can access a variety of benefits right from the start. Read about six ways CashNetUSA can help your finances.
1. Emergency Cash
When an emergency expense arises, CashNetUSA can help you out with fast cash. Just apply online and you can get an immediate decision.* If approved, you can get your funds the same day.† CashNetUSA offers an installment loan in a lump sum or a flexible, revolving line of credit to qualified borrowers.
2. Financial Education
CashNetUSA offers free online education courses and interactive tools to help you take control of your finances. Customers can log in to access a variety of resources.
Learn about budgeting, credit reporting, overdrafts and more with our free online financial education courses. You can also use our budgeting and savings tools to help build up your emergency fund.
3. SpringFour
When you're in need of financial assistance, it can be hard to know where to look. CashNetUSA has partnered with SpringFour to help those in need find local resources and programs. From food assistance and unemployment benefits to savings programs for utilities, prescriptions and more, SpringFour can connect you with local services to help save money.
4. Savings Program
CashNetUSA customers have access to a savings program that can help you spend less on products and services you use every day. Choose from exclusive savings coupons from our partners and access offers for dining, entertainment, travel and more. Just log in to your account to see how you can save money through thousands of participating merchants.
5. SavingSpot Blog
We're here to help you improve your finances. That's why CashNetUSA offers a rich variety of blogs and financial resources to help you continue your financial journey on your own. Access financial tips, budgeting resources and personal credit guides on our blog, SavingSpot.
Continue your financial journey with a selection of our most popular blogs:
6. Flexible Work Opportunities
Looking for ways to earn extra income? CashNetUSA can help with that, too! We've partnered with Steady to connect you with gig work or part-time opportunities so you can earn more with a flexible position.
*CashNetUSA is not a lender in all states. CashNetUSA and third-party lenders use various credit reports, data sources and application information as part of their underwriting. Not all applications are approved. Approval and loan terms vary based on applicant qualifications and by state. See Rates & Terms for details. Decision may take longer if additional verification or documents are required.
†If approved before 1:30 p.m. CT Monday – Friday.