Can I Still Apply for Student Loan Forgiveness?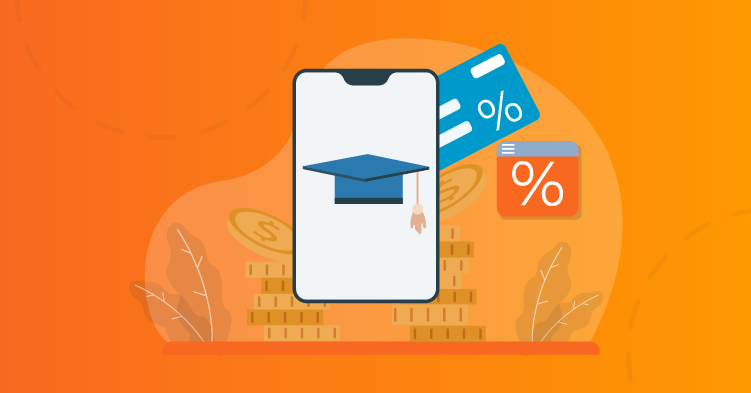 More than 40 million borrowers have federal student loan debt and are affected by the resumption of student loan repayment in October. If you're one of them, you may be wondering if you're still eligible for student loan forgiveness. Though the Supreme Court recently blocked the Federal Student Debt Relief Plan, there are other student loan forgiveness options available.
Can I Still Apply for Student Loan Forgiveness?
Yes, you can apply for student loan forgiveness, though you may not meet the eligibility requirements for every program. Some of the forgiveness plans require that you work in qualified jobs and make a certain number of on-time payments before your debt is forgiven. You can also apply for an income-driven repayment plan, which can help you reduce your monthly student loan payment.
If you qualify for certain forgiveness programs, you may be able to combine this with an income-driven repayment plan. If you don't qualify for loan forgiveness but you pay on an income-driven repayment plan, any remaining debt at the end of your term (typically 20 to 25 years) may be forgiven.
Federal Student Loan Forgiveness Programs
Public Service Loan Forgiveness (PSLF). Under the PSLF, the remaining balance of your federal student loans will be forgiven after 120 qualifying monthly payments have been made under the accepted payment plan (this can be an income-driven repayment plan), while working full-time for an eligible employer, subject to applicable terms and conditions. Some examples of eligible employers include:
Federal, state, local or tribal government organizations.
501(c)(3) nonprofit organizations.
Other nonprofits that offer qualifying public services.
Teacher Loan Forgiveness Program. If you teach full-time for five complete and consecutive years in a low-income school or educational service, you may be eligible to have up to $17,500 of your federal student loans forgiven. Borrowers should consider a few other factors when it comes to this program, some things to consider include:
The type of loan you have matters. Typically direct loans or Stafford loans are eligible.
If you teach mathematics or science at the secondary level, or if you're a highly qualified special education teacher, you can receive up to $17,500 in loan forgiveness. If you don't teach these, you could receive up to $5,000 in loan forgiveness.
Other Forgiveness Programs. The U.S. Department of Education offers other loan forgiveness programs as well. If you're a nurse, have a permanent disability or if there are other circumstances such as your school closing, you may qualify to have your loans or a part of your loans discharged. There are also a number of state-level student loan forgiveness programs that may be available to you.
Income-Driven Repayment Options
Student loan borrowers can also apply for income-driven repayment plans. These programs can help reduce the amount you have to pay each month, and they can operate like student loan forgiveness programs since after your term is up, any remaining balance can be forgiven.
Saving on a Valuable Education Plan (SAVE). Your monthly payment will be calculated based on your discretionary income and family size under the SAVE Plan.
Pay As You Earn (PAYE). Under the PAYE plan, your monthly payments will likely be capped at 10% of your discretionary income.
Income-Based Repayment (IBR). With IBR, it can depend on when you took out your loan, but your payments will be capped at 10% or 15% of your discretionary income.
Income-Contingent Repayment (ICR). The ICR plan calculates your payments based on either the amount you would pay with a fixed plan over 12 years (adjusted for your income) or 20% of your discretionary income — whichever is lower.
Will There Ever Be Nationwide Student Loan Forgiveness?
Federal student loans have been around for a long time. The first program was created in 1958. From there, student loans continued to evolve. Other loan programs were introduced throughout the years such as the Federal Family Education Loan (FFEL), unsubsidized Stafford Loans and the Federal Direct Lending Program.
But, the idea of student loan forgiveness is fairly new.
One of the biggest developments in student loan forgiveness came with the introduction of the Public Service Loan Forgiveness program. It aimed to provide loan forgiveness to borrowers working in public service jobs. Throughout the years, there have been other forgiveness programs introduced as well, and more recently there has been a push to forgive all or a portion of every borrowers' federal student loans.
The Supreme Court recently blocked a program called the Federal Student Loan Debt Relief plan, that would have offered a one-time cancellation of up to $20,000 to qualified borrowers. Though student loan cancellation seems to be off the table for now and the payment pause is ending, the topic of student loan forgiveness continues to be an ongoing issue for policymakers and advocates.
---
DISCLAIMER: This content is for educational and informational purposes only, and is not intended as financial, investment, or legal advice.