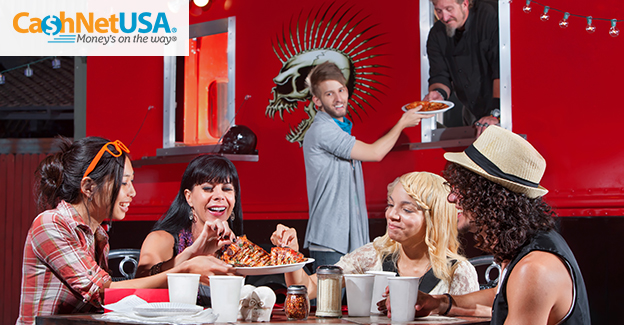 Spring arrives just once a year and brings fresh flowers, sunshine and a week or two of vacation! Spring break in America is a tradition that dates all the way back to the 1920s! Originally, it was a break intended for college students to travel — but now it's designed for all of us to relax with our friends and family.
If your spring break is coming up and you haven't made any fun plans, here are 5 inexpensive ideas for every budget to make the most of your time off with your kids!
Map Out a Road Trip
Do you or your family and friends have access to a car? All you need is a route and you are ready for a road trip! Whether you travel near or far, a spring break "car-cation" is a relatively cheap adventure. Before you embark on your journey, choose a destination and scope out the activities you want to partake in. To save even more, make sure you stock the car with drinks and snacks!
Find the Food Trucks
Going to a fancy restaurant is overrated. What is more enjoyable than a gourmet treat prepared quickly in a large vehicle? Not much! This spring break, round up your family or friends and venture out to a food truck festival. Enjoy the outdoors and some unique cuisine. Just as a reminder, most food trucks only accept cash, so come prepared!
BBQ & Bonfire
One of the benefits of spring break is that the weather is usually nice. So get outside and enjoy it with a midday BBQ and evening bonfire! If you live near the lake or beach, invite your friends and family to enjoy the sand and sunshine with you. If the water is too far, find an open space that allows cooking and a bonfire.
Visit Museums
Since spring break offers you some time off from the norm, why not visit an exhibit you wouldn't normally have time to see? Round up a few friends who are also on break, pack a tasty lunch and head to the exhibits together. Do some research because many museums have free admission days — you and your friends may be able to visit a few!
DIY Household Projects
We know that your day-to-day schedule is really busy. So while you have some time this spring break, you should consider finishing up any household projects you previously started. Although it is not as adventurous as a road trip or as tasty as trying new food trucks, sometimes getting ahead is the most useful and rewarding way to spend a staycation.
Comments