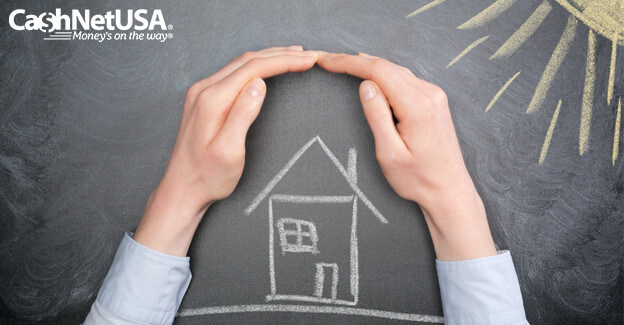 We're all looking for ways to save money, and one of the best ways to do so over an extended period is to lower the cost of your home insurance. The price you pay for your homeowners insurance can vary by hundreds of dollars, depending on your insurance company. Keep these things in mind when shopping for insurance — or ask your agent about these saving tips today!
1. Shop Around
It'll take a bit of research on your part, but that research could save you a good amount of money over time. Ask your friends, search online and contact your state insurance department. States often make information available on typical rates charged by major insurers and many states provide the frequency of consumer complaints by company. You can also get free quotes from insurance agents and online insurance quote services. But you probably don't want to consider price alone. The insurer you select should also deliver a high level of service if you needed assistance filing a claim.
 2. Make Your Home Safer 
Homeowners who protect their homes and family from theft, accidents, and losses have lower rates and can qualify for more discounts. Here are some things you can do to make your home safer:
Secure doors and windows with dead bolts and strong locks.
Install a security system with an outside signal and connection to local police.
Install and maintain smoke detectors.
Install a fire alarm that automatically alerts the local fire department.
3. Don't Smoke
Smoking in your home increases the risk of a home fire. Not only that, it causes fire and smoke damage. That's why non-smokers will generally qualify for lower homeowners insurance premiums than smokers.
 4. Bundle Policies with the Same Insurer
Some companies that sell homeowners, auto and liability coverage will take 5 – 15% off your premium if you buy two or more policies from them. But make certain this combined price is lower than buying different coverages from different companies.
5. Increase Your Deductible
Deductibles are the amount of money you have to pay toward a loss before your insurance company starts to pay a claim, according to the terms of your policy. The higher your deductible, the more money you can save on your premiums. Nowadays, most insurance companies recommend a deductible of at least $500. If you can afford to raise your deductible to $1,000, you may save as much as 25%1. Of course, doing so means paying more out of pocket in the event of a covered loss. Talk to your insurance agent so you can best determine what's right for you.
6. Ask About Discounts
Insurance discounts vary by state, so make sure to chat with your insurance agent about the discounts available in your area. Typically, you qualify for discounts by holding multiple policies with the same insurer, as well as by having newer electrical and plumbing systems, a new roof, and energy-efficient features in your home.
7. Maintain Good Credit
Insurers are increasingly using credit information to help determine the price of homeowners insurance policies. To protect your credit standing, pay your bills on time, don't obtain more credit than you need and keep your credit balances as low as possible. Check your credit record on a regular basis and have any errors promptly corrected so your record remains accurate.
8. Stay with the Same Insurer
If you've kept your coverage with a company for several years, you may receive a special discount for being a long-term policyholder. Some insurers will reduce their premiums by 5% if you stay with them for three to five years, and by 10% if you remain a policyholder for six years or more.1 Just make sure to regularly compare your price with that of other policies!
The information in this article is provided for education and informational purposes only, without any express or implied warranty of any kind, including warranties of accuracy, completeness or fitness for any particular purpose. The information in this article is not intended to be and does not constitute financial or any other advice. The information in this article is general in nature and is not specific to you the user or anyone else.
1 Insurance Information Institute. (n.d.). Twelve Ways to Lower Your Homeowners Insurance Costs. Retrieved December 7, 2015 from http://bit.ly/1IAC0gj