Payday Loans in Dallas
CAB installment loansup to $1,200*
Head to our Rates & Terms page to learn more.
In Texas, CashNetUSA operates as a Credit Access Business (CAB) to arrange a loan between you and a third-party lender. See consumer disclosure forms.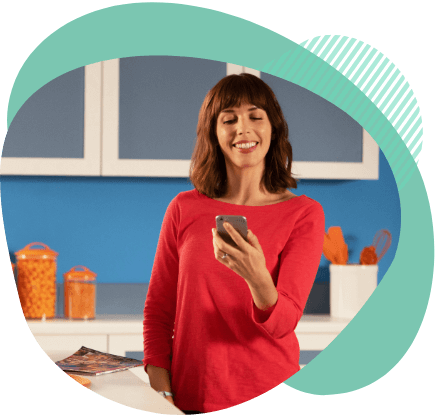 Same-Day Deposit Available
If approved before 1:30 p.m. CT Monday – Friday†
Instant Decision*
Receive an immediate decision

Dallas payday loans
In Dallas, payday loans are one option for people who need cash fast. These loans are usually for a few hundred dollars, and are designed to be repaid quickly — within two weeks to a month.
Payday loans in Dallas are regulated at the local level. These laws apply to all payday lenders and auto title loan companies, which are designated as Credit Access Businesses (CABs) in Texas. The local municipal ordinance in Dallas contains these rules for such businesses:
Payday loans can't exceed more than 20% of a borrower's monthly income.
A paycheck or other documentation establishing income should be used to determine a person's income.
A payday loan may not be rolled over more than three times.
Proceeds from each rollover must go toward at least 25% of the principal amount of the original loan.
How does a Dallas payday loan compare to a CAB installment loan?
In Dallas, brick-and-mortar companies are only allowed to arrange installment loans with a maximum term of four months. CashNetUSA's CAB installment loan is a short-term loan with repayment periods of either three or six months. It can be a useful payday loan alternative for those who need a little more money than a payday loan, or a little longer time to repay.
CashNetUSA's CAB installment loan features a CAB fee rebate. You can repay your loan early with no penalty, and we may rebate a portion of your CAB fee!
CashNetUSA's CAB Installment Loans vs. Dallas Payday Loans
CashNetUSA's CAB installment loan
Funding amount
$300 – $2,500
APR
222% – 579%
Repayment
Paid in installments over three or six months
Dallas payday loan1
Funding amount
$1,000
APR
662%
Repayment
Paid in lump sum or installments over no more than four months
1Based on information from Consumer Affairs. Actual loan terms may vary based on applicant's qualifications.

How do I apply for a CAB installment loan with CashNetUSA?
Apply online in minutes.

Receive an instant lending decision.* If more information is needed, you may need to send in additional documents like paystubs or other proof of income.

Apply early and receive funds as soon as the same business day,† if approved.

Repay over your scheduled loan term. You are free to repay early at any time with no penalty.
Requirements to apply for a CAB online loan in Texas with CashNetUSA.
You must meet the following requirements in order to be eligible for funding arranged by CashNetUSA.
18 or older

Verifiable, steady source of income
Active checking account
U.S. citizen or permanent resident
Affordable payday loan alternatives in Dallas.
Payday loans can provide much-needed funding to cover emergency expenses. But with high interest rates, they're an expensive form of borrowing. That's why the city launched Community Loan Center of Dallas in 2014.
Community Loan Center of Dallas is a non-profit organization that offers alternatives to payday loans and title loans. For those who qualify, the center provides low-interest, low-fee personal loans of up to $1,000. To be eligible, you must work at a participating organization. You can apply online or in person at:
COMMUNITY LOAN CENTER (CLC) OF DALLAS
400 South Zang Boulevard Suite 1220
Dallas, TX 75208
Learn more about payday loans in Dallas.