Payday Loans in Memphis, TN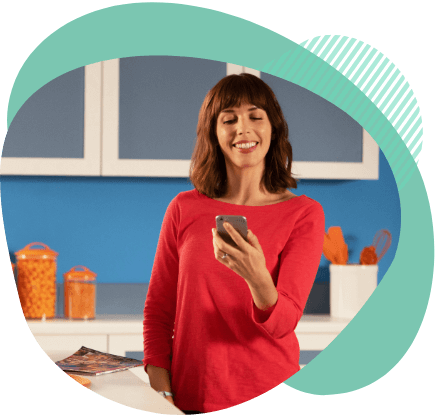 Same-Day Deposit Available
If approved before 1:30 p.m. CT Monday – Friday†
Instant Decision*
Receive an immediate decision
Get a payday loan alternative in Memphis from CashNetUSA.
Payday loans are available online and through brick-and-mortar lenders in Memphis, Tennessee. They provide short-term funding, typically for emergency expenses. Because of state interest rate laws, payday loans in Memphis rarely exceed $425. They must be repaid within 31 days and can't be rolled over.
As an alternative to payday loans, CashNetUSA offers flex loans in Memphis and statewide throughout Tennessee. Our flex loans function as a line of credit, providing qualified borrowers with access to up to $1,850 in cash that they can tap as needed.*
Apply now to see if you qualify for a flex loan.
Memphis Payday Loan vs. CashNetUSA Flex Loan
Memphis payday loan1
Funding amount
Up to $425
APR
Average of 460%
Repayment
Pay in full — 7 to 31 days
Additional funding
Reapply to borrow more
CashNetUSA Flex Loan
Funding amount
Up to $1,850
APR
275.85%
Repayment
Option to make minimum payments over time or repay in full
Additional funding
Draw from available credit without reapplying
1Based on information from Pew Charitable Trusts. Actual loan terms may vary based on applicant's qualifications.
Learn more about payday loans in Memphis, TN.
Tennessee state law caps payday loans in Memphis at $500. Because of how this restriction is applied, actual funding amounts rarely exceed $425. In Memphis, payday loans must be repaid in full at the end of the loan term — usually between seven and 31 days. By law they can't be rolled over. Finance charges are limited to 15% of the loan, which results in a 459% APR for a 14-day payday loan.
Because of their high interest rates and costly fees, payday loans are an expensive form of borrowing. Consider alternatives when researching your financing options. Compare interest rates and fees and look up reviews on the company you're considering borrowing from. Also consider exploring options that don't involve borrowing. This could include asking family and friends for help, picking up extra work or selling unwanted items.
Storefront payday lenders in Memphis include American Cash Advance and Title Loan, Check n' Go and Ace Cash Express. Some of these lenders have multiple locations around Memphis, so research your options. A few include:
American Cash Advance
6195 Macon Rd.
#3
Memphis, TN 38134
Check n' Go
3580 Summer Ave.
Memphis, TN 38122
Ace Cash Express
1330 East Shelby Dr.
Memphis, TN 38116
745 Cash
3400 Elvis Presley Blvd.
Memphis, TN 38116
Advance America
3629 Hickory Hill Rd.
Memphis, TN 38115
CashNetUSA offers online flex loans in Memphis, which can be used as a payday loan alternative. With our flex loan, qualified borrowers can access larger funding amounts at lower interest rates than those typically offered by payday loans.*
Most payday lenders in Memphis require you to have an active checking account. This is because they typically request a blank or post-dated check that they cash when your loan comes due. If you get an online payday loan in Memphis, you will likely need to authorize an automatic debit for repayment. This also requires a checking account.
Payday loans in Memphis follow Tennessee state laws intended to protect consumers. These include:
$500 combined borrowing cap across all active payday loans. Because of finance charge restrictions, payday lenders rarely provide loans for over $425.
Thirty-one-day maximum loan term.
No rollovers — term can't be extended.
Finance charges may not exceed 15% of the loan amount per loan term. (This can produce an APR over 400%.)
A maximum of three active loans per borrower — only two may come from the same lender.
Lenders in Memphis, Nashville and all other locations across Tennessee must follow these laws.
Operation HOPE offers free financial empowerment workshops at several First Horizon Banks in Memphis. Take control by learning how to improve your credit score and other money management skills. Contact the following locations to learn more.
First Tennessee Bank
2284 Lamar Ave.
Memphis, TN 38114
901.326.0895
First Tennessee Bank
3391 N Watkins St.
Memphis, TN 38127
901.210.8441
Church of God in Christ World Headquarters
930 Mason St.
Memphis, TN 38126
662.822.9916
Flex loan — With a flex loan, you'll receive access to available credit that you can tap as needed. You can use all or some of your credit limit, and only pay interest and fees on the amount you borrow. Flex loans are available online in Tennessee or through brick and mortar lenders.
Line of credit — Similar to a flex loan, a line of credit is a revolving form of financing that allows you to borrow up to a set limit. Having a line of credit can be useful in emergencies because you can borrow from available credit without reapplying.
Installment loan — When you think of taking out a loan, you probably envision an installment loan. You receive a lump sum of money and pay it back with interest and fees over a set period of time. Unlike a payday loan, there are no laws in Memphis or Tennessee that set a limit on how much you can borrow. The repayment period is also longer. These kinds of loans are good for many funding needs — from debt consolidation to emergency home or auto repair.
Title loan — With a title loan, you use your car as collateral to secure funding. In Tennessee, qualified borrowers can receive up to $2,500 — five times the maximum for a payday loan. However, if you default, the lender may take possession of your vehicle.