Quick Application
Apply online in minutes
Instant Decision
Receive an immediate decision*
Fast Funding
Get money as soon as the next business day
Quick Loans With Less-Than-Perfect Credit*
When you need a cash advance for a financial emergency, you don't have time to wait on your funds.
Going to the bank, filling out a long application and waiting days to hear whether you've been approved for a cash loan is just not an option.
With CashNetUSA, you won't have to go through that uncertainty.
Our application can be completed in minutes, and in many cases, we can give you an instant eligibility decision!*
Not having to wait on your approval means less time worrying about your future and more time spent making it better.
If you are approved, your money can be in your account as soon as the next business day.
Does CashNetUSA Offer "Bad Credit Instant Loans"?
We do not offer "Bad Credit Instant Loans."
Our loans are fast, but they are not instant. A lender who claims that they can get you funds instantly may well be a scam artist or an unscrupulous business.
We don't claim to offer "bad credit loans" — if you have bad credit due to financial mistakes like a loan default or missed bill payments, you may still be declined for a loan from CashNetUSA.
Furthermore, CashNetUSA cannot help you improve your bad credit or help you build credit if you have none. There are plenty of other financially sound ways to build your credit - our services are here to help you when you have a financial emergency.
If you ever have any questions about any of our products, contact our highly-trained, U.S.-based customer service team.
About CashNetUSA
CashNetUSA is dedicated to helping hardworking individuals get access to the funds they need to overcome financial difficulties.
We offer payday loans, installment loans and lines of credit to people in a quick and efficient manner.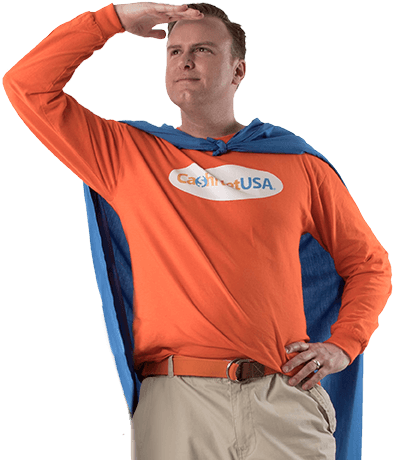 1Must be 21 years of age for Mississippi residents and 19 years of age for Alabama and Delaware residents.