Ohio Installment Loan
An installment loan is a medium-term loan, usually with a higher principal amount than short-term loans. It is repaid gradually in installments over 5 to 12 months. This loan may be repaid early at any time with no prepayment charges.
Loan Amount
$300 – $1,000
Annual Percentage Rate
85% – 239%
Maintenance and Origination Fees
On loan amounts of $500 or more, you will be charged a 2% origination fee. Maintenance fee of $30 for each 31-day period during your loan term.
Actual loan terms may vary based on applicant's qualifications.

How It Works
Apply online in minutes.

Receive an instant lending decision.* Possible decisions include Approved, Need More Information and Declined. If more information is needed, you may need to send in additional documents like paystubs or other proof of income.

Apply early and receive funds as soon as the same business day,† if approved.

Repay over your scheduled loan term. You are free to repay early at any time with no penalty.
What It Costs
The chart below represents illustrative examples of the cost of a $600 loan. Rates and terms vary based on loan amount. Please see your loan agreement for the annual percentage rate (APR) and other terms applicable to your loan. If you have any questions or would like more information, please ask. Make certain the questions that you ask are answered. Make certain you understand the terms and costs of your loan.
If you repaid once a month, you would make seven (7) payments of $114.18 and one (1) final payment of $114.17:
Total of Payments
$913.43
If you repaid biweekly, you would make 16 payments of $53.13 and one (1) payment of $53.02:
Total of Payments
$903.10
With an actual installment loan, your repayment might look different than the examples above. For instance, you may be able to borrow more money, or have a longer or shorter repayment period. Or your APR might be different, affecting the total cost of credit.
Requirements to Apply for a CashNetUSA Loan
In order to be eligible for any CashNetUSA online loan, you must meet our requirements:
18 or older
Verifiable, steady source of income
Active checking account
U.S. citizen or permanent resident
Governing Law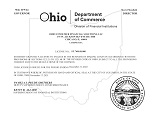 Terms Explained
Amount Financed
This is the loan amount.
Example: Jane Smith is approved for a $600 loan. This $600 is the amount financed.
Loan Term
Your loan term is the amount of time over which you are scheduled to repay your loan. You may also repay early with no penalty.
Example: Based on her application, Jane will make eight monthly payments. That means her loan term is eight months.
Finance Charge
The finance charge is the dollar amount your loan will cost you, in addition to the amount financed.
Example: Based on her interest rate, amount financed and loan term, Jane will be charged a $12.00 origination fee, total maintenance fees of $235.20, and $66.23 in interest. Adding together the origination fee, maintenance fees and interest results in $313.43 as her finance charge.
Total of Payments
This is the sum of the amount financed and the finance charge. It is the total amount you must repay.
Example: Adding together her amount financed and finance charge, Jane's total of payments comes to $913.43.
APR
APR (annual percentage rate) is a measure of the cost of credit, expressed as a yearly rate. Our installment loan APRs fall over a range of 85% – 239%.