Payday Loans in Nashville, TN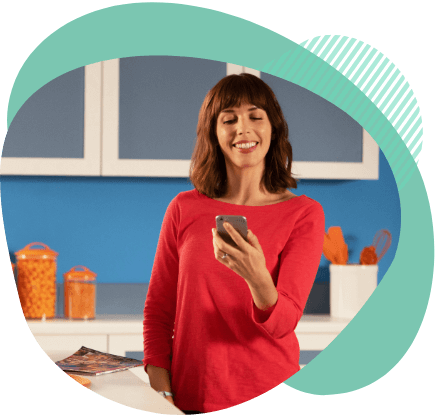 Same-Day Deposit Available
If approved before 1:30 p.m. CT Monday – Friday†
Instant Decision*
Receive an immediate decision
How to get a payday loan alternative from CashNetUSA in Nashville.
If you live in the Nashville, Tennessee area, you have options when it comes to borrowing money. Payday loans — a type of short-term funding — are available from online and brick-and-mortar lenders. Tennessee state laws do not allow payday loans of more than $500. However, due to interest rate limitations, payday loans in Tennessee rarely exceed $425. Additionally, payday loans in Nashville can't be extended and must be repaid within 31 days.
If you need access to more funds, CashNetUSA offers online flex loans that work like a line of credit. If approved, you may qualify for a flex loan up to $1,850.
Apply now for a CashNetUSA flex loan.
CashNetUSA Flex Loan vs. Nashville Payday Loan
CashNetUSA Flex Loan
Funding amount
Up to $1,850
APR
275.85%
Repayment
Option to make minimum payments over time or repay in full
Additional funding
Draw from available credit without reapplying
Nashville payday loan1
Funding amount
Up to $425
APR
Average of 460%
Repayment
Pay in full — 7 to 31 days
Additional funding
Reapply to borrow more
1Based on information from Pew Charitable Trusts. Actual loan terms may vary based on applicant's qualifications.
Read more about payday loans in Nashville, TN.
According to Tennessee state law, payday loans within the state cannot exceed $500. Additionally, they cannot roll over and must be repaid in full by the end of the loan term, which typically lasts between seven and 31 days. Finance charges are limited to 15% of the loan principal. For instance, a 14-day payday loan results in a 459% APR.
Due to their short repayment periods and high interest rates, payday loans tend to be a costly form of borrowing. If you need to borrow money fast, make sure to carefully explore all of your options.
You can find payday loans in or around Nashville from online lenders, or via storefronts such as Advance America, TN Quick Cash and Ace Cash Express.
Multiple payday lender storefronts are available around Nashville, so make sure to research your options to find the best choice. A few locations include:
TN Quick Cash Inglewood
3100 Gallatin Pike
Nashville, TN 37216
Ace Cash Express
1801 Jefferson St.
Ste. 105
Nashville, TN 37208
TN Quick Cash Hickory Plaza
5701 Nolensville Pk.
Nashville, TN 37211
Advance America
4653 Nolensville Pk.
Nashville, TN 37216
Ace Cash Express
367 Harding Pl.
Ste. C.
Nashville, TN 37211
In Tennessee, CashNetUSA offers an online payday loan alternative called a flex loan. With our flex loan, qualified Nashville borrowers can access larger funding amounts at lower interest rates than those provided by payday loans. Apply now without impacting your FICO® credit score to see if you qualify.
Some payday lenders in and around the Nashville and Memphis area may perform a credit check before extending a payday loan to applicants. Before you apply for a payday loan, be sure to ask the specific lender about credit checks.
An active checking account is typically required to access payday loans or flex loans in Nashville.
Payday loans in Nashville follow Tennessee state laws intended to protect consumers. These include:
$500 combined borrowing cap across all active payday loans. Because of finance charge restrictions, payday lenders rarely provide loans for over $425.
31-day maximum loan term.
No rollovers — term can't be extended.
Finance charges may not exceed 15% of the loan amount per loan term. (This can produce an APR over 400%.)
A maximum of three active loans per borrower. Only two may come from the same lender.
If you live in the greater Nashville area, the Financial Empowerment Center provides free financial counseling services to help you feel more in control of your economic situation. Reach out to the organization directly to learn more.
Financial Empowerment Center
250 Venture Circle
Nashville, TN 37228
Flex loan — This type of loan functions similarly to a credit card or line of credit. Borrowers have access to funds up to a certain credit limit. As the balance is repaid, funds become available to use again up to the credit limit.
This form of credit is helpful for those looking for a financial cushion, allowing borrowers to access money when and if they need funding. For a flex loan, you only pay interest and fees on the amount that you borrow — unlike a payday loan where you must pay interest and fees on the entire amount.
Line of credit — A line of credit is another form of revolving credit. Like flex loans and credit cards, a line of credit provides access to funds up to the credit limit. As the amount borrowed is repaid, those funds become available to borrow again without having to reapply. Lines of credit are popular for those looking for access to flexible funding in case of the occasional cash shortage or emergency expense.
Installment loan — Installment loans, sometimes referred to as term loans or personal loans, are one of the most common funding types. For this loan type, approved borrowers are given a lump sum that is repaid in set installments over a specified period of time. Because Tennessee state law does not cap installment loans, they're often used for larger expenses like debt refinancing, home renovations or automotive repairs.
Title loan — A title loan is a form of secured funding that allows borrowers to use their car as the loan's collateral. Title loans of up to $2,500 are available in Tennessee for borrowers who own a car that's paid off and free from liens.