Milwaukee Payday Loans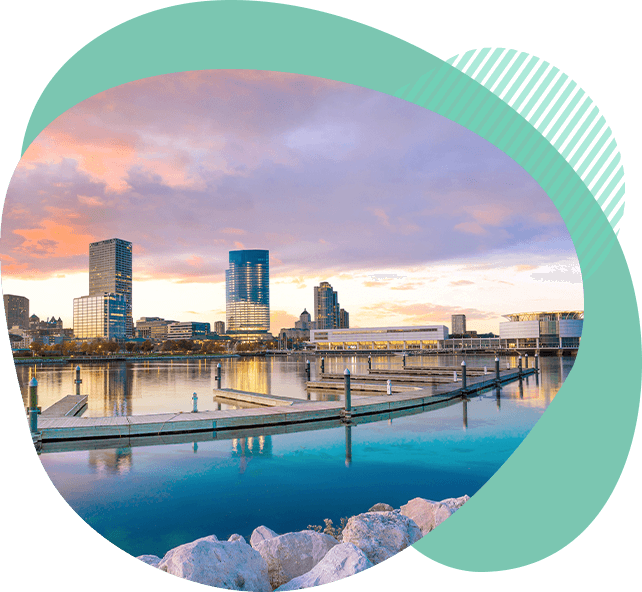 CashNetUSA may offer a better option
Installment loans up to $1,000*
Line of credit limits of $1,550*
Head to our Rates & Terms page to learn more.
Line of credit only available to select customers.
Same-Day Deposit Available
If approved before 1:30 p.m. CT Monday – Friday†
Instant Decision*
Receive an immediate decision

Payday Loans in Milwaukee, WI
Payday loans, sometimes referred to as cash advances or cash loans, are short-term loans that offer borrowers fast cash before their next paycheck. These loans come with high interest rates and are meant to be repaid quickly. If you're approved for a payday loan, you typically give the lender a postdated check or let them access your bank account. The lender will then provide the loan amount (minus fees). Repayment is due in full by your next payday, usually within two weeks.
In Milwaukee, and in the rest of Wisconsin, there are rules about payday loans.
You can't borrow more than $1,500 from a payday lender, and the loan can't last longer than 90 days.
You can have more than one outstanding payday loan at a time, but the funds cannot exceed the lesser of $1,500 or 35% of gross monthly income.
Once per 12 months, if a borrower fails to repay their payday loan in full at the end of the term, lenders may offer a four-installment repayment plan that aligns with the borrower's payday schedule.
CashNetUSA does not offer payday loans. Instead, we offer installment loans and lines of credit in Wisconsin.
Risks of Payday Loans
Payday loans can be one option for fast cash, but that speed often comes at a cost — a high APR (annual percentage rate).
Along with their high interest rates, payday loans' short repayment periods can be challenging to meet. If the loan is not repaid in full by the due date, additional fees and interest may accrue. Borrowers often extend or roll over their loan to cover the growing costs. This can lead to a situation where borrowers find themselves repeatedly borrowing and struggling to pay off their debt.
There are federal laws in place to protect consumers, but in Milwaukee, there is no limit to how much interest a payday lender can charge before the maturity date (the principal loan amount's due date).
It's generally recommended to explore other loan products before signing a payday loan agreement.

Consider a payday loan alternative.
Because payday loan companies usually charge high interest rates and fees, payday loans are not always the best solution when you need emergency funds. There are other loan options that may provide the financial solution you're looking for, while also offering some flexibility. In Wisconsin, CashNetUSA offers two products — lines of credit and installment loans.
A line of credit is another type of funding that can help cover immediate financial needs. With a line of credit, you have access to a set amount of funds that you can draw from at any time. Instead of repaying your balance all at once — which is required with a payday loan — you have the option to make minimum payments over time.
Installment loans can also help cover immediate or emergency expenses. Funds are provided upfront, and you repay the loan in scheduled installments over a period of time. A CashNetUSA installment loan may be repaid early at any time without a penalty.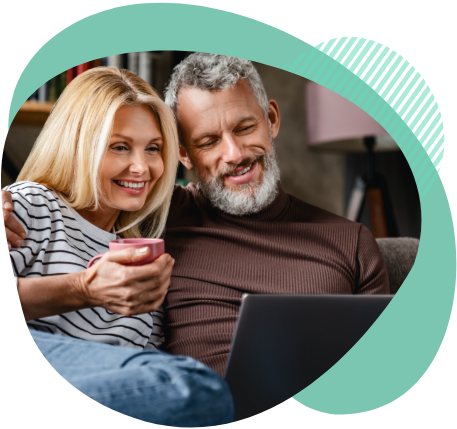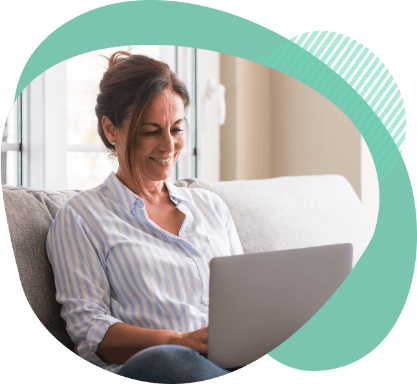 Milwaukee Payday Loan vs. CashNetUSA Loan Products
Milwaukee
payday loan1
Funding amount
Lesser of $1,500 or 35% of gross monthly income
APR
Average of 338%
Repayment
Pay in full within 90 days or less
Additional funding
Reapply to borrow more
CashNetUSA's line of credit*
Funding amount
Up to $1,550*
APR
299%
Repayment
Option to make minimum payments over time or repay in full
Additional funding
Draw from available credit without reapplying
CashNetUSA's installment loan*
Funding amount
$300 – $1,000*
APR
241% – 449%
Repayment
6 – 9 months
Additional funding
Reapply to borrow more
1Based on information from Pew Charitable Trusts. Actual terms may vary based on applicant's qualifications.
Do you need a good credit score for a payday loan?
Payday loans typically do not require a good credit score for approval in Milwaukee, WI or most other locations. These loans are designed to provide quick access to funds, often without performing a traditional credit check. Instead of relying on credit history, payday lenders may focus on other factors during the application process, such as the borrower's income, employment status and ability to repay the loan on their next payday.
However, it's important to note that while a good credit score may not be a strict requirement, some payday lenders might still consider your credit history as part of their evaluation process. Additionally, payday loans come with high interest rates and fees, which can quickly accumulate if not repaid on time. It's crucial to carefully consider the terms and potential consequences before pursuing a payday loan, regardless if you have good or bad credit.
Learn more about payday loans in Milwaukee, WI.
Advance America
8066 N 76th St
Milwaukee, WI 53223
Advance America
3730 S 27th St Ste. 110
Milwaukee, WI 53221
Capitol Drive Loans
6512 W Capitol Dr
Milwaukee, WI 53216
Check 'n Go
807 S Layton Blvd
Milwaukee, WI 53215
LendNation
2755 S 108th St
West Allis, WI 53227
Keep in mind, CashNetUSA is not affiliated with any of these businesses and offers this information as a resource, not a recommendation. CashNetUSA is a direct lender in Wisconsin, and allows Wisconsin residents to apply for and repay installment loans and lines of credit without going to a physical location.
In Wisconsin, borrowers can receive up to $1,500, or 35% of their gross monthly income (whichever is less). Payday loan terms are also limited to 90 days or less. The maximum number of outstanding payday loans a borrower can have at once is also limited — they cannot exceed the maximum loan amount (lesser of $1,500 or 35% of gross monthly income). There may need to be a 24-hour cooling-off period following the repayment of your previous loan depending on the applicable lender.
Wisconsin state law allows one rollover — paying a payday loan with a subsequent payday loan. Lenders may offer a repayment plan once per 12 months, which consists of four equal payments in accordance with the borrower's pay schedule, when borrowers fail to repay their payday loan in full at the end of the loan term.
In the state of Wisconsin, borrowers must be at least 18 years old and provide valid identification. A payday loan application also requires proof of income, typically with bank statements or pay stubs.
Lenders in Wisconsin also require applicants to have an active bank, credit union, debit card or checking account, as this is where the loan funds are often deposited and later repaid.
Credit history is not always a decisive factor for payday loan eligibility in Wisconsin, making these loans more accessible to individuals with lower credit scores. However, lenders will still assess your ability to repay the loan based on your income and financial stability.
Yes, it's possible to get a payday loan in Milwaukee, WI, if you're self-employed, but the eligibility criteria and approval process might be different. Because you may not have W-2 forms as proof of employment, you may need to provide other documents, such as tax returns and bank statements.
Yes, you usually can, but there are limitations. In Wisconsin, a payday loan may not be able to be rolled over more than once.
You may be able to take out as many payday loans as you need as long as the combined amount of the loans does not exceed the legal limit ($1,500, or 35% of your gross monthly income, whichever is less), but a 24-hour "cooling off" period between each loan may also be required depending on the applicable lender.
Online payday loans require an online application, with forms and documents submitted electronically. Approved funds are directly deposited in your bank account, and repayments can be automated. In-store loans involve physical visits, paper documentation and immediate cash or check disbursement.
While both types share high costs and short terms, online loans prioritize speed and remote access, while face-to-face interaction and cash-in-hand are offered only at a loan store. It comes down to personal preference if in-person financial services are more of a convenience or a hassle.