Need Money Now?
Sorry, we don't currently offer loans in . You may be eligible for an offer through our partner brand, NetCredit.
Check Your Eligibility
By clicking "Check Your Eligibility," you will be redirected to NetCredit.com.
Head to our Rates & Terms page to learn more.
Same-Day Deposit Available
If approved before 1:30 p.m. CT Monday – Friday†
Instant Decision*
Receive an immediate decision
You have options when you need emergency cash immediately.
When you need money right away, it's important to carefully explore your options. Before applying for emergency funding, it's important to consider how and when you'll repay the money you borrow. Explore different funding options to help you decide which is best for your situation.
Funding Type
Overview
Lines of Credit
Open-ended credit you can draw from to pay for expenses as they arise. The size of a line of credit varies — from a couple hundred to thousands of dollars. Each billing period, you make at least a minimum payment on the amount you borrowed. As you repay, you replenish the amount of money you can access. CashNetUSA offers lines of credit in some states. See
Rates & Terms
for availability.
A lump sum of upfront cash that can help pay for larger expenses. The size of an installment loan may range from a few hundred to several thousand dollars. You typically repay in regular installments over several months. CashNetUSA offers installment loans in some states. See
Rates & Terms
for availability.
Small, short-term loans for emergency expenses. Payday loans typically provide a few hundred dollars due in full on your next payday. CashNetUSA's offerings can be a great alternative to a payday loan, where available.
Mobile apps that provide advances on income earned but not yet received. Most apps limit cash advances to $500 or less. The money you borrow is deducted from your bank account when it's due — usually your next payday. Factors that contribute to the cost of the funds depend on the app, but can include monthly membership fees, optional tips and fees for quicker funding. Cash advance apps are lightly regulated and may offer less consumer protection than licensed lenders.
Credit Cards
Revolving credit lines used in place of cash. They come with credit limits based on your creditworthiness. Each billing period, you make at least a minimum payment toward your balance. Credit cards vary greatly in borrowing cost and eligibility requirements.
Lines of credit and loans for emergency expenses.
At CashNetUSA, our lines of credit and loans can be a great solution when you need emergency cash immediately. You can apply online in minutes, and in many cases, you'll get an immediate decision!* If approved before 1:30 p.m. CT Monday – Friday, your money can be in your account as soon as the same business day.†
Emergency funding is fast but can be expensive. So if you need to get cash now, make sure you understand the Rates & Terms and are able to repay before applying.

Does CashNetUSA offer emergency loans for bad credit or instant loans?
We don't claim to offer "emergency credit loans for bad credit." If you have bad credit due to a loan default or missed bill payments, you may be declined. Also, while our application and funding processes are fast, they are not instant. We don't claim to offer instant loans because we believe in being transparent and honest with our customers at all times.
Our alternative credit check lets us lend when others may not.
CashNetUSA offers an alternative credit check process that considers more than just your credit score, and we look favorably upon good recent financial behavior. This allows us to offer loans to people who would traditionally be declined. The online loan application process is quick and easy, so if you need cash now, check our Rates & Terms to see if our line of credit or installment loan is right for you.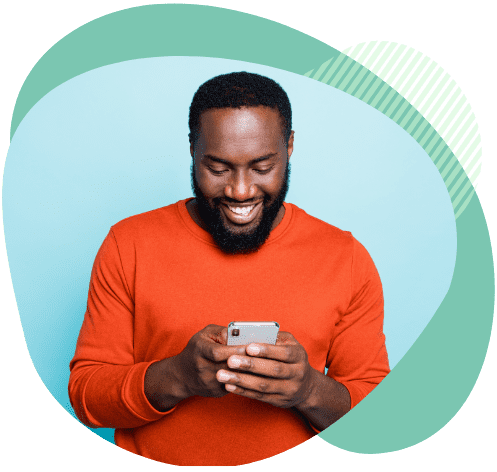 What are the requirements to apply?
You must meet the following requirements in order to be eligible for funding from CashNetUSA.
18 or older

Verifiable, steady source of income
Active checking account
U.S. citizen or permanent resident
Learn more about CashNetUSA.
CashNetUSA is dedicated to helping hardworking individuals get access to the funds they need to overcome financial difficulties. Since 2004, we've helped more than 4 million people receive fast cash when they need it most. If you ever have any questions about any of our products, contact our U.S.-based customer service team.