CashNetUSA's Flexible Line of Credit
If you need fast funding, you may be eligible for an offer from our partner brand, NetCredit.
Check Your Eligibility
By clicking "Check Your Eligibility," you will be redirected to NetCredit.com.
Head to our Rates & Terms page to learn more.
CashNetUSA's Flexible Line of Credit
Instant Decision*
Receive an immediate decision
Same-Day Deposit Available
If approved before 1:00 p.m. CT Monday – Friday†

How does CashNetUSA's online line of credit work?
Our online line of credit allows you to borrow and repay funds in a more flexible way than a traditional online loan.
How to borrow from a line of credit.
Apply
Complete our online application in just minutes.
Receive a Credit Limit
If approved, you'll receive a credit limit. This is the amount you can borrow up to without reapplying.
Take a Draw
Request a draw up to your available credit limit and get the money deposited to your checking account.
How to repay a line of credit.
Interest and Fees
You'll be charged interest based on your outstanding balance. In some states, you will be charged a transaction fee for each draw.
Repay
Repay quickly to reduce interest charges, or repay the minimum payment each period, costing you more in the long term.
Available Credit
You can make additional draws from your available credit at any time (minimum $50 draw).
What kind of credit limit and fees can I expect?
It depends on where you live and your application details. Though the basics of each line of credit product are similar regardless of state, there are differences in the requirements to apply, the credit limits, the repayment process and product fees. In some states, we offer other products, such as payday loans, instead of line of credit. Check our Rates & Terms page for all of the specific details on the product we offer in your state.
Does CashNetUSA offer "bad credit" lines of credit?
We do not offer "bad credit" lines of credit. However, we do recognize that a single number can't summarize your entire financial history. That's why we use an alternative credit check to look at different parts of your financial history. This alternative credit check will show us past mistakes like defaults, but it will also show us positive indicators like consistent repayments. By looking at the whole picture, we can sometimes make offers to those with less-than-perfect-credit.*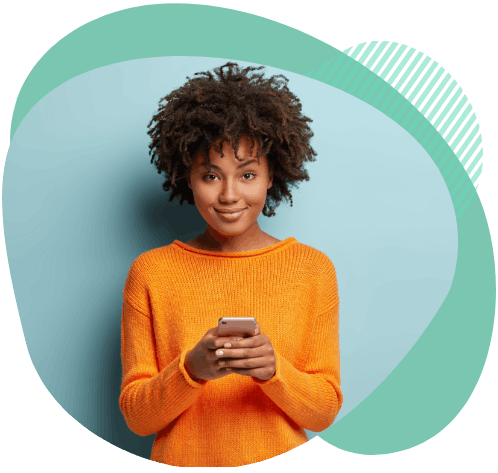 Make sure you're eligible to apply.
You must meet the following requirements in order to be eligible for a loan from CashNetUSA.
18 or older
(19 in AL, DE; 21 in MS)
Verifiable, steady source of income
Active checking account
U.S. citizen or permanent resident
More about CashNetUSA.
Since 2004, CashNetUSA has provided emergency funds and online loans to more than 4 million hardworking Americans. We are a part of the publicly traded company, Enova International, Inc. (NYSE:ENVA), so customers can feel confident knowing they're working with a world-class company.
Our U.S.-based customer service team is available seven days a week and can answer any questions you may have. Please feel free to contact us or check out our FAQs page if you have any questions.