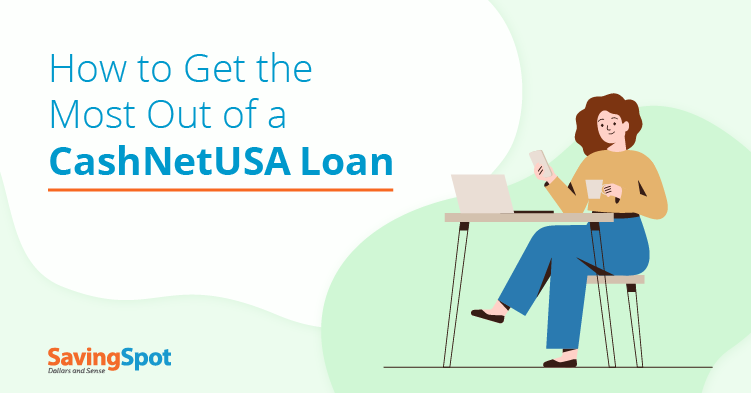 What Happens After I Take Out a CashNetUSA Loan?
Did you recently apply for fast funds with CashNetUSA? If you were approved for a convenient online loan, you might be wondering what else we have to offer. As a customer, you have access to financial education, savings programs, career resources and more. Check out some answers to common customer questions — and make sure to take advantage of your free customer benefits!
How Long Does Funding Take?
Top online lenders like CashNetUSA work hard to make sure you receive the funds you were approved for as quickly as possible. Depending on factors such as application verification, approval time and your bank, you may receive funds as soon as the same business day that you apply for a loan. In some cases, you may see the funds deposited in your bank account the next business day.
Where Can I Make Payments?
When you take out a CashNetUSA loan, you can use the convenient smartphone app to monitor your account, make payments, view your balance and more. If you prefer to use a computer, you can log in to view your loan information. When it's time to repay the loan, you can log in to the smartphone app or use the web portal to see your balance and make a payment.
If you prefer, you can sign an ACH authorization to make payments automatically from your bank account when your payments are due. For specific questions regarding your balance or repayment responsibility, log in to view your account information or reach out to customer service for help.
Where Can I Find Online Budgeting Tools?
With your CashNetUSA account, you can access a variety of financial education courses and interactive budgeting tools to help manage your money and make repayment even easier. Once you've explored our online courses, you can take advantage of the SavingSpot blog for even more financial guides, online budget calculators and tutorials to improve your overall financial health.
How Can I Save Even More Money With CashNetUSA?
CashNetUSA partners with a free online platform called SpringFour to help bring you even more ways to save. There, you can access financial benefits like savings programs, job resources and childcare options in your area.
For help with other common account questions, check out our FAQs page.