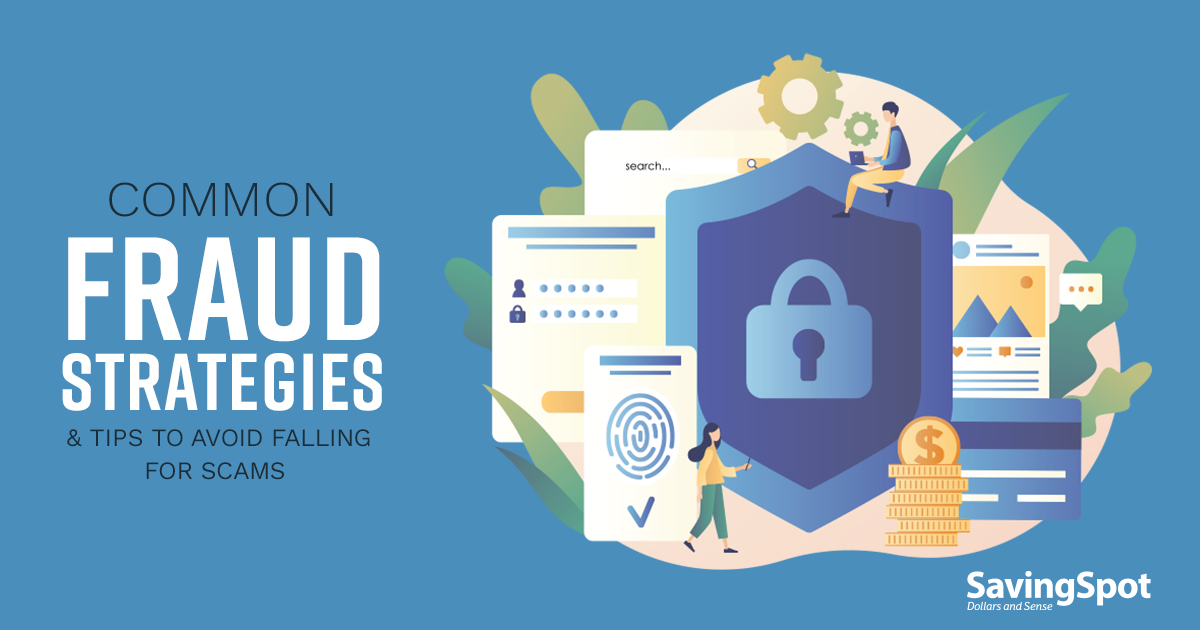 Funding Scams, Red Flags and Other Fraud to Avoid
In 2018, $1.48 billion was lost due to fraud in the United States, according to data published by the Federal Trade Commission. Online fraud is constantly evolving, so it's essential to stay up-to-date on the latest tactics that scammers use to mislead and dupe unsuspecting targets.
Sometimes, a fraudster may use more than one misleading tactic and/or pressure you to act quickly. While it may seem hard to prevent, there are plenty of ways to outsmart a scammer and avoid fraud and deceptive practices. Though this isn't an all-inclusive list, these are a few common and recent strategies used in online and financial fraud, and how to avoid them.
Government Grant Scams
While the government may have certain programs aimed to help students, nonprofits, community organizations or other underserved communities, it doesn't simply give out or advertise "free money" in the form of a grant. You might see offers on pop-up ads or suspicious websites claiming to be a federal grant administrator. These offers are most often scammers hoping to fool you into providing your bank account information or paying a fraudulent fee.
Tips to Avoid Grant Scams
Keep in mind that there is no such thing as free money. If an offer seems too good to be true, assume that it is.
The government wouldn't call, advertise or otherwise willingly offer you money free-of-charge. Likewise, you should never provide your banking account information to someone in hopes of a direct deposit.
If you're in doubt, research the entity online; scammers tend to get flagged by others in similar positions.
Sign up for the national Do Not Call registry. Your phone number registration on this list does not expire.
Even if you previously registered, you should always remain vigilant since scammers may still get through to you; they tend not to follow the rules.
Illegitimate Crowdfunding Claims
While crowdfunding is a fast way to raise funds, some people try to exploit the system with fake claims. Fraudulent claims might look real, but the funds either don't reach the intended person or the claim may be entirely false.
Tips to Avoid Donating to Fake Crowdfunding Claims
If you're ever in doubt of a crowdfunding effort, there are a few ways to make sure that the campaign in question is real.
The campaign should indicate a clear goal with accurate information. If the intended recipient isn't the campaign's organizer, it should list that person's relationship to them.
Look for donations and messages from the recipient's friends and family; if the campaign organizer doesn't seem to know anyone who donated money, this may indicate that the campaign is questionable.
On some sites like GoFundMe, you can reach out directly to a campaign's organizer for more information. They also outline more criteria for spotting and reporting fraudulent campaigns.
Fake Online Lenders
Online lending is a newer source of credit funding, and there are many reputable lenders available when you need access to emergency financing. However, this also means that scammers are starting to pose as online lenders, targeting those who need fast cash.
Some red flags that may indicate fraud are companies that don't care about your borrowing history. Since you're required to repay any loan, your borrowing history is something that most, if not all, reputable lenders would want to know about before extending a loan to you. Depending on which lender you use, they may check your credit score or use other third-party credit checks for due diligence.
How to Avoid Online Lending Fraud
When in doubt, navigate directly to the lender's website and look for the lock symbol next to the URL.
Third-party sites like Trustpilot can be used as an additional step to verify a lender's legitimacy.
You should never pay up front or use any form of prepaid card for access to a loan. Fees and interest are generally added to the overall cost of the loan and repaid in the same manner as the loan principal.
Social Network Cons
Also known as an emergency scam, a person posing as someone's loved one contacts an individual for financial assistance. This scammer may have access to your social network through a site such as Facebook or Twitter.
Tips to Prevent Social Network Cons 
If you're contacted by a friend or loved one claiming to be in an emergency through a social networking site like Facebook, you can't always assume that that person's account was hacked. But there are some ways to prevent this type of scam from happening to you.
When in doubt, reach out to that person through another medium, like over the phone or via text. Keep in mind that a fraudster may have access to more than one account; when in doubt, you could ask this person a question that only they would know to further verify their identity.
Secure your social media accounts by making them private. Public-facing information is available to everyone; you may not realize how much data is available to hackers, even though it may seem innocuous. Hackers can use small details that you post online to pose as you — knowing where you went to school or where you currently work, for example, can provide details that may leave you at higher risk for fraud.