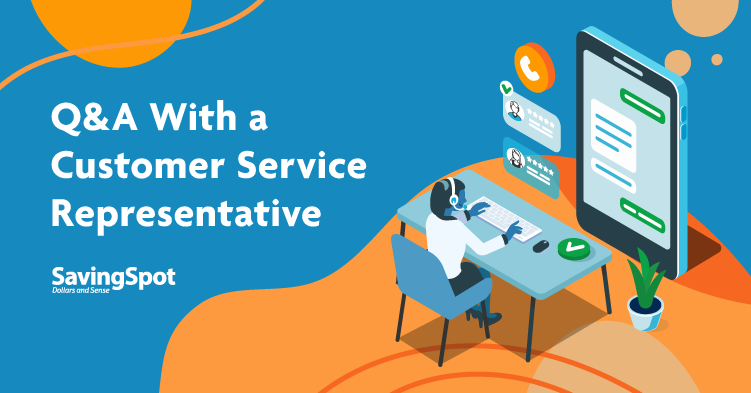 Meet a CashNetUSA Customer Service Representative
Disclaimer: Interview has been edited for length and clarity.
Whether you prefer chat, email or phone, CashNetUSA offers multiple ways to contact a representative when you need help. Raquel, a chat representative of six years, discusses her role and the many ways in which she helps customers on the job.
Are you normally a chat-based representative? 
"I am normally a chat representative and I answer emails as well. There have been instances in which I've assisted phone reps due to their high volume. […] I prefer chatting because I feel I can assist more customers that way."   
What are the most common types of questions you receive?
"Customers want to know the status of their application or when they will be funded." 
Online loans often have a much shorter application process and funding timeline than other types of loans, like bank loans. Find more answers to common customer questions with our resources:
Do you find yourself directing customers to a particular page or resource on the CNU website? If so, what page(s)?
"I typically only direct a customer to their online account if they are requesting an extension on their payment or requesting to refinance." 
If you want to see if you're eligible for an extension or need to manage your account, log in to get started. For more information on refinancing, read our blog.
What information do you wish more of our customers knew?
"I wish they knew more about our products in regards to interest and repayment amounts prior to submitting their application."
Learn all about the borrowing process with our resources on interest, credit, the application process and more:
What is the answer to your most common question? (And what is the most commonly asked question?)
"The most common question I get is a request for due dates to be adjusted. The loan product and specific situation will affect whether or not I can adjust them."
As much as we try to budget and plan expenses, we may not be able to meet all our financial responsibilities in a particular month. If you can't make an upcoming payment, contact a representative to find out if you qualify for a temporary payment arrangement.
What is your favorite part of the job?
"Helping customers understand something they were unsure of and simply making their day with the service I was able to provide them. Even if you can't make something happen, the customer should feel you did everything possible for them. Getting a 'thank you, I appreciate it' even when I am not being able to fulfill a customer's request always makes me feel good." 
CashNetUSA offers more than fast financial relief to help you improve your finances. Our customers can access free resources like financial tools, courses, discounts and other ways to save money.